The Rose Kennedy Greenway is a 15 acre park that was created in 2008 when route 93, the main highway through Boston Massachusetts, was put underground. In the middle of the Greenway, there is a fountain flanked by 12 steel light sculptures, called the Light Blades.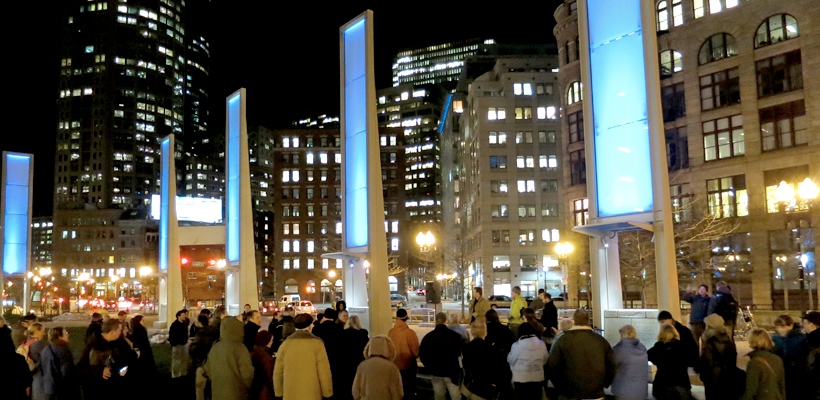 A Somerville-based public artist  named Dan Sternof Beyer has collaborated to make the light blades controllable from anyone's cell phone via text message. Earlier this month, the Greenway Conservancy held an event to unveil the phone number (917-525-2337). Between now and sometime in mid-March 2013, you can text the name of a color to that number, and the blades will obey your command. Dan put together the video below, which shows a few clips from the opening and the blades in action.
 Spotted originally on rascalmicro. com.