To say that my recent trip to Sweden was an afterthought is not entirely inaccurate. I have always tangentially wanted to visit Sweden, yes, but if the stars had not aligned just as they did, I probably would not have come when I did.
I thus crossed the invisible border between Sweden and its western neighbor Norway with little expectation of what I might find in Sweden, having done almost no research in advance so that I might experience the country with an open mind.
(This of course excludes Swedish kitsch — I listened to ABBA, as I have already recounted several times, on the way to my friend Anna's house from the train station).
I left Sweden feeling charmed and enchanted, something I hope this eclectic assortment of travel photos conveys. Is Sweden the most exciting place I've ever traveled? Hardly. But it is certainly unique and interesting in its own way — and Sweden, above all, has its own way.
My first stop in Sweden was the town of Hagfors, located a couple hours north of the western Swedish city of Karlstad amid the country's vast forests. Sweden enjoys the same "midnight sun" I'd experienced in Norway, but seeing it reflect off Sweden's glassy lakes with a backdrop of evergreen trees provided an experience that felt distinctively Swedish.
Speaking of things that are distinctively Swedish, it is impossible to drive, walk or bike along a road, highway or railway line in rural Sweden without passing these delightful pink and purple lupines. Although they are far from the only flowers you'll see during a Swedish summer, they are without a doubt the most common.
Lupines and other flowers contrast nicely with the chill that takes over your body when the sun goes behind a cloud — warmth is fickle in Sweden, even in the middle of summer!
When my friend Anna whipped this carton of fresh strawberries out of her bag, I remember saying something along the lines of "only in Sweden can you find strawberries so red and luscious-looking."
I assumed their incredible color — and, I would later note, flavor — must've resulted from their having been grown in Sweden; they were obviously organic.
Or were they? "I'm pretty sure they've been engineered," Anna laughed. "And they're from Egypt."
Throughout my time in and around her hometown, Anna would note how delighted she was that I was enjoying myself so much in a place she considered typical.
I left Hagfors with a heavy heart, but wasn't able to stay sad for long once I arrived in Stockholm. I was lucky enough to stay in a hostel located in Gamla Stan, or the "Old Town" area of the city. While rural Sweden's charm lies in the fact that it feels timeless, Stockholm takes you back to a stately époque I would place sometime between the 17th and 19th centuries, depending on where in the city you are.
I reject the notion that Sweden is somehow boring, but the country is definitely more sophisticated than much of the rest of Europe. Case in point is this street performer, one of the few I saw during my time in Stockholm. While performers in other cities get angry and even hostile if you try to take their pictures before you donate something, this fellow was so focused on his task he was happy to let me snap away. I did give him a few krona, for the record.
While many other European cities' historical centers are limited in their extent — in many instances, this is due to damage sustained from bombs in World War II — Stockholm's historical buildings extend, in some cases, miles outward from the center of town. Stockholm is, at once, quaint and grand.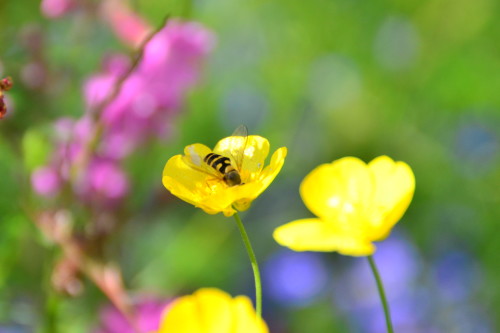 As much history as you find in Stockholm, it is just as much a modern, vibrant metropolis as it is a time capsule. Nowhere is this more evident than in the city's awesome public transport, the centerpiece of which is its "T-Bana" metro system. It's one of the many reasons I could see myself living in Stockholm. You know, if the Swedish summer wasn't as cold as a Texas winter!