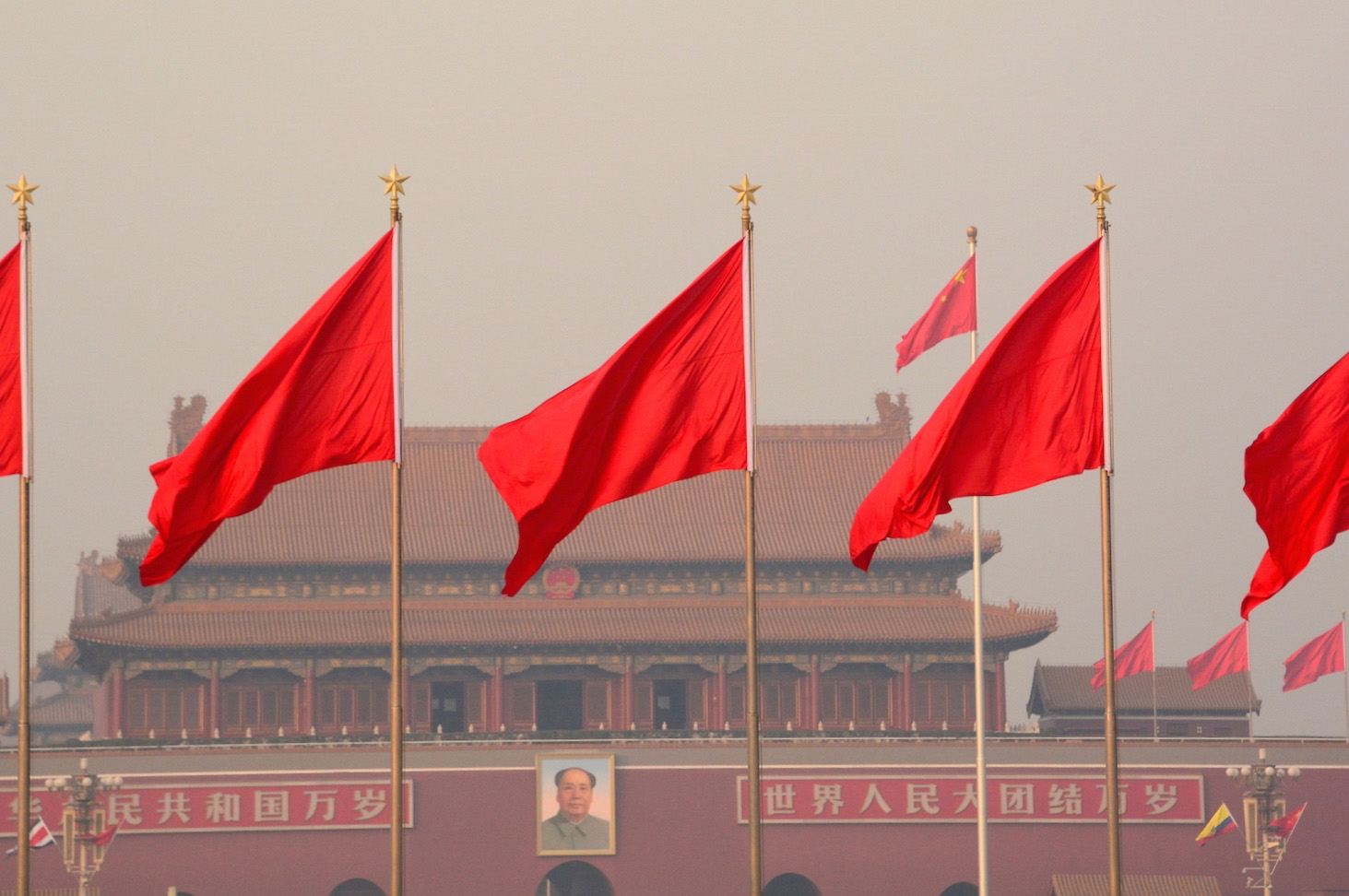 Smog, sprawl and the ghosts of the Tian'anmen Square protestors be damned: Beijing is one of my favorite cities on the planet.
It isn't priceless world heritage – the Forbidden City, Temple of Heaven or the nearby Great Wall of China – although that helps; nor is it the towering skyscrapers lurking in their shadows. It isn't the way Beijingers over-enunciate their "r" sounds like pirates; and it is certainly not their penchant for spitting at any time, any place and for any reason.
Frankly, my love for Beijing isn't something I'm going to attempt to explain now. Today's post is for the indoctrinated Beijing-o-phile and, absent that, for the traveler curious about becoming one.
All you need to find out if Beijing is your type of city is a taste – and you can get a sumptuous sampling of China's capital in just a few days.
My Pick for the Best Beijing Hotel
I've sampled lots of hotels in Beijing, but my very favorite was the one I stayed at this past January, Shichahai Shadow Art Performance Hotel. Situated amid rows of hutongs, the old-style water houses that made up the majority of Beijing up until a few decades ago, this hotel mixes a great location – it's just steps from Beijing's picturesque Houhai Lake, as well as the Beijing Metro – with boutique style.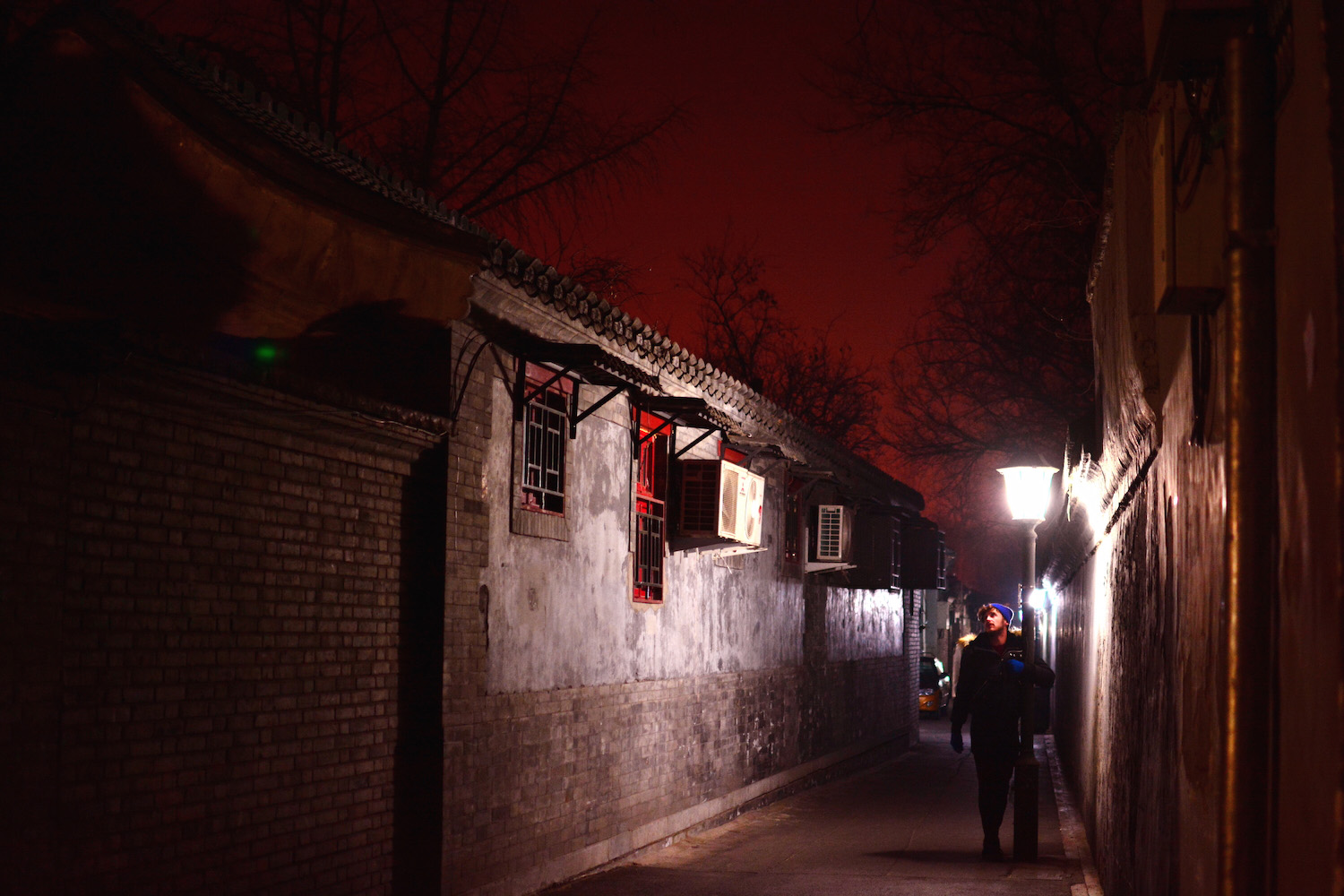 Day One: Beijing's Timeless Past
Begin the first of your three days in Beijing before the crack of dawn. Take a taxi (or, if you're awake and directionally inclined enough, walk) to Jingshan Park (Chinese: jing shan gong yuan), which is located just to the north of the Forbidden City, and whose pagoda-crowned hill is the perfect place to catch your first Beijing sunrise. (Hint: The pollution in the air makes these extra brilliant.)
Hang a right out of Jingshan Park's main gate and walk north through the hutongs, where you'll find dozens of vendors selling jian bing, an egg pancake that's a classic Beijing breakfast. Walk to the nearest Beijing Metro station (which should be Nanluoguxiang) and take it to Tiantandongmen station, which is where you'll find the Temple of Heaven, a prayer hall that dates back to the early 15th century.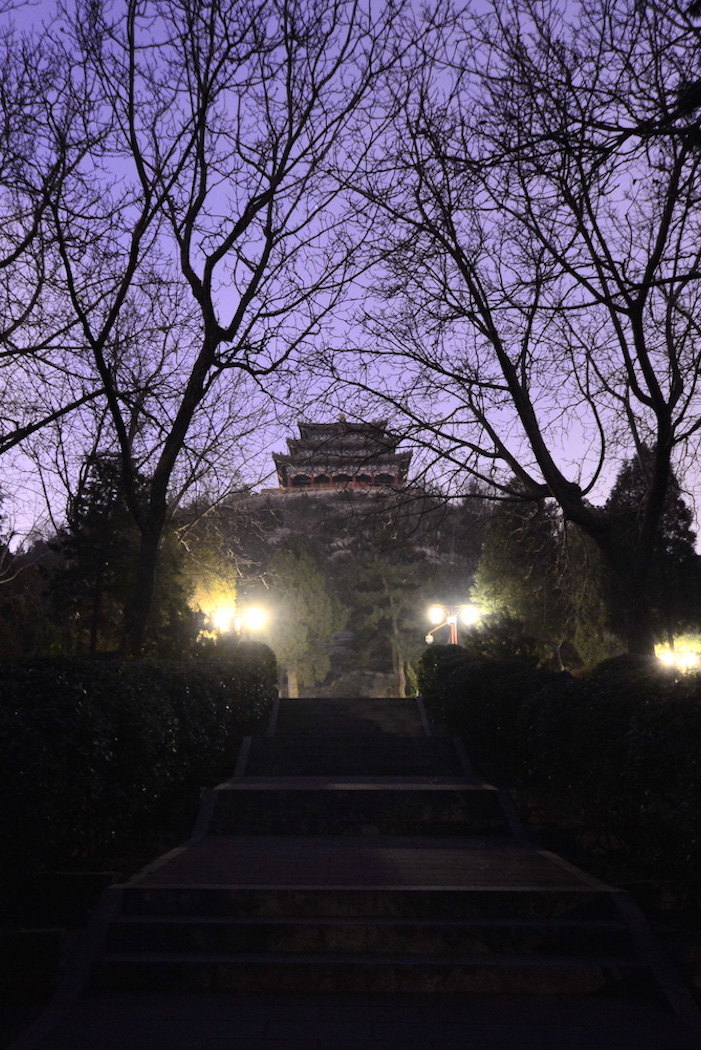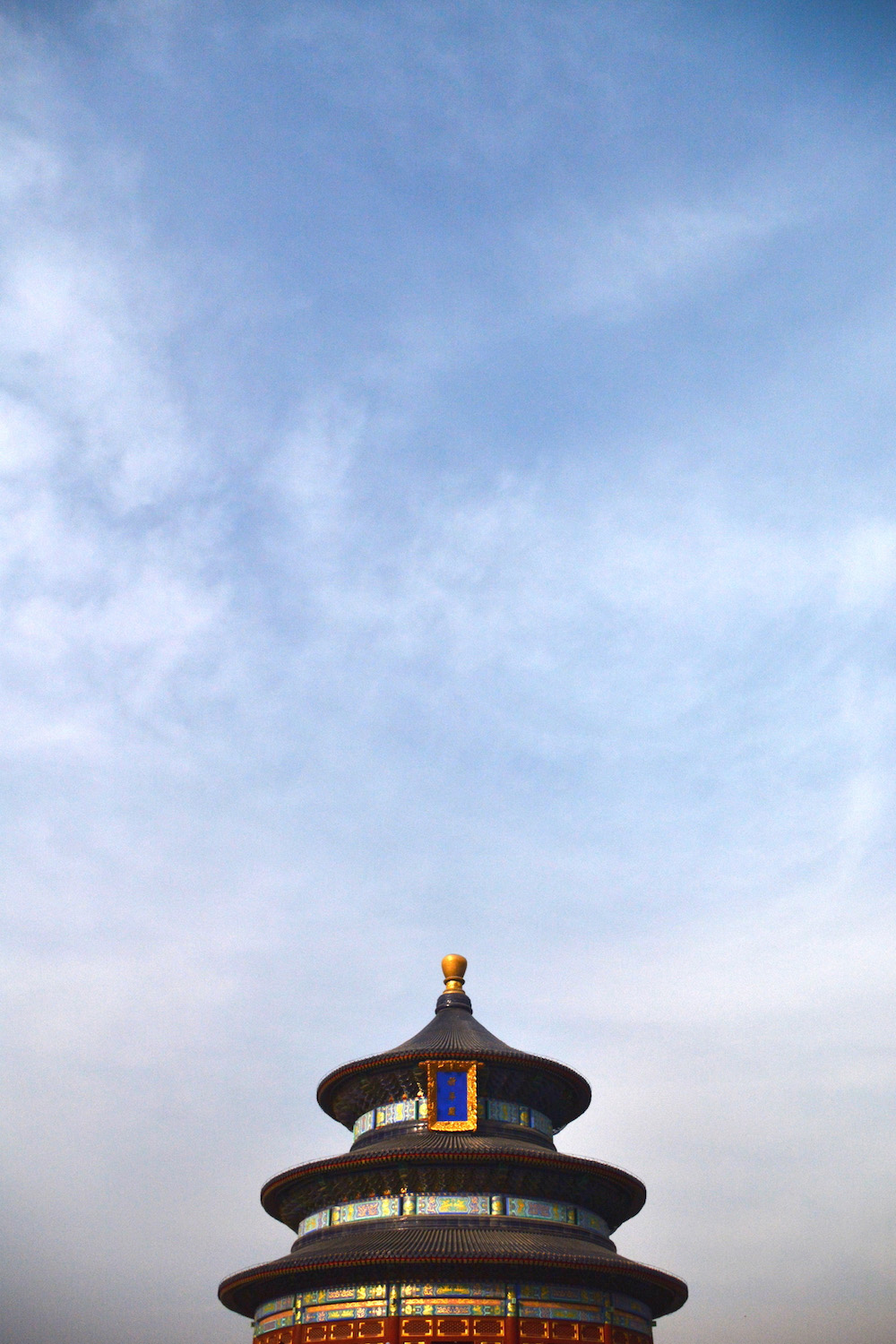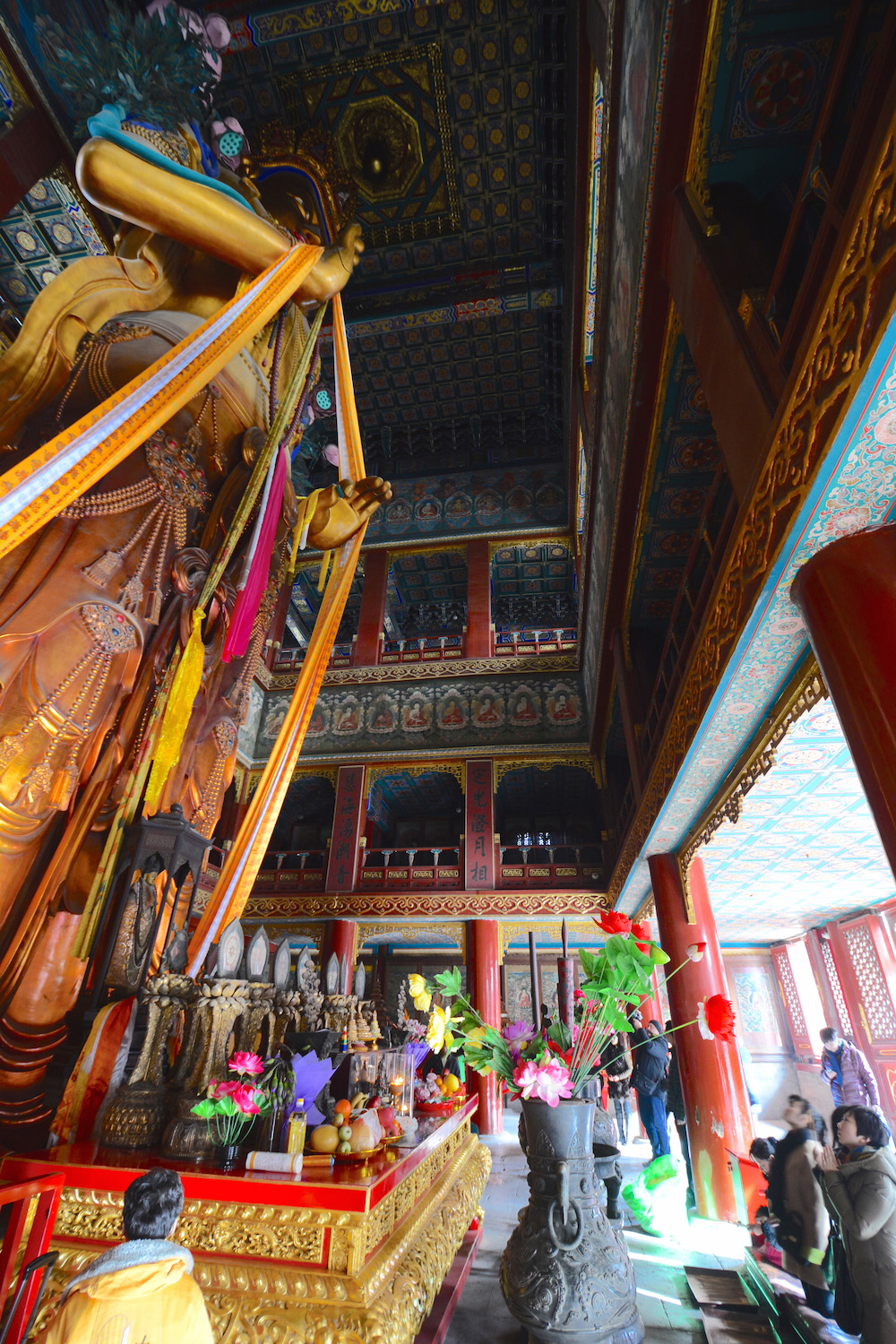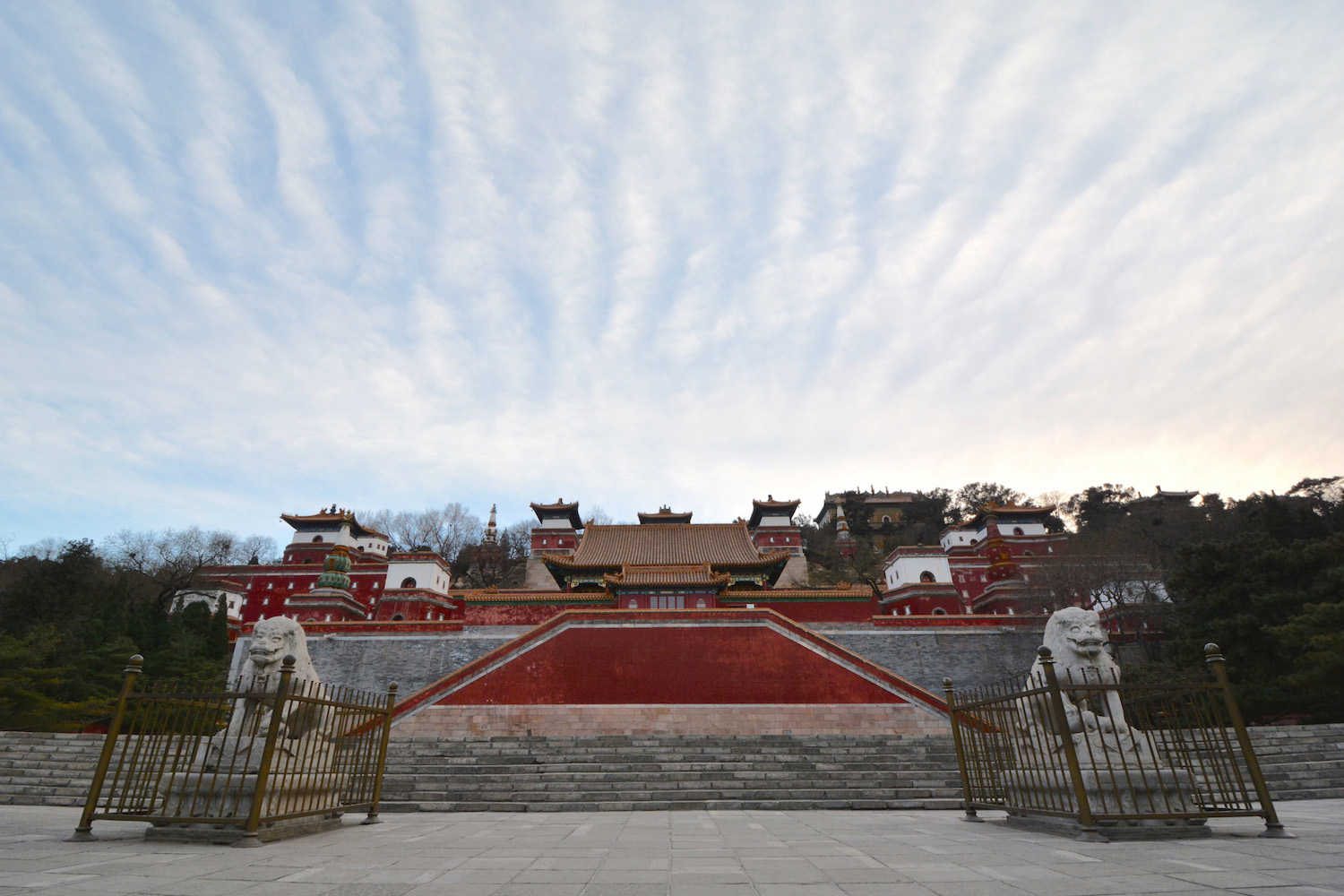 Once you've taken your fill of selfies at the Temple of Heaven, head back to Tiantandongmen station and ride the metro to Yonghegong station, which is just steps from the Lama Temple. A Tibetan temple (no, you're not imagining the irony here) from the 17th century, Lama Temple's main attraction is a 75-foot Buddha carved from a single piece of sandalwood.
Enjoy lunch at one of the many nearby restaurants – I particularly like the buffet at Xu Xiang Zhai vegetarian restaurant, located just across the street from the temple exit – before getting back in the metro once more.
Your next journey, to Beigongmen station, will be the longest of your first day in Beijing, but the destination that awaits you – the Summer Palace, a former imperial retreat – is also the most spectacular. Watch the sunset here and take your time getting back to your hotel, where you can enjoy a free shadow puppet show and, if you've got some energy left, an evening stroll around Houhai.
Day Two: Chinese Capitalism
If you know anything about Beijing, you'll realize I left what is perhaps its most important attraction – the Forbidden City – off the list of activities on day one. There are many reasons for this, but the main one is that for me anyway, the massive Forbidden City (which I recommend entering right when it opens at 8:30) foreshadows the huge-scale greatness of modern China. To get here, take the Beijing Metro to either Tian'anmen East or Tian'anmen West stations.
Of course, you won't immediately make the connection between ancient and modern, at least not literally. Instead, you'll cross the street from the Forbidden City to Tian'anmen Square, whose Mao-era grandeur both contrasts with and compliments the imperial pomp and circumstance of its neighbor.
It's easy to get distracted taking photos (and, depending on your age, reminiscing on the dramatic events that went down here a few decades ago), but please don't fall for the "Do you want to go get a coffee?" scam that several pairs of pretty girls will no doubt try on you. You should, however, grab lunch before heading back into the metro, which you will ride to Guomao station.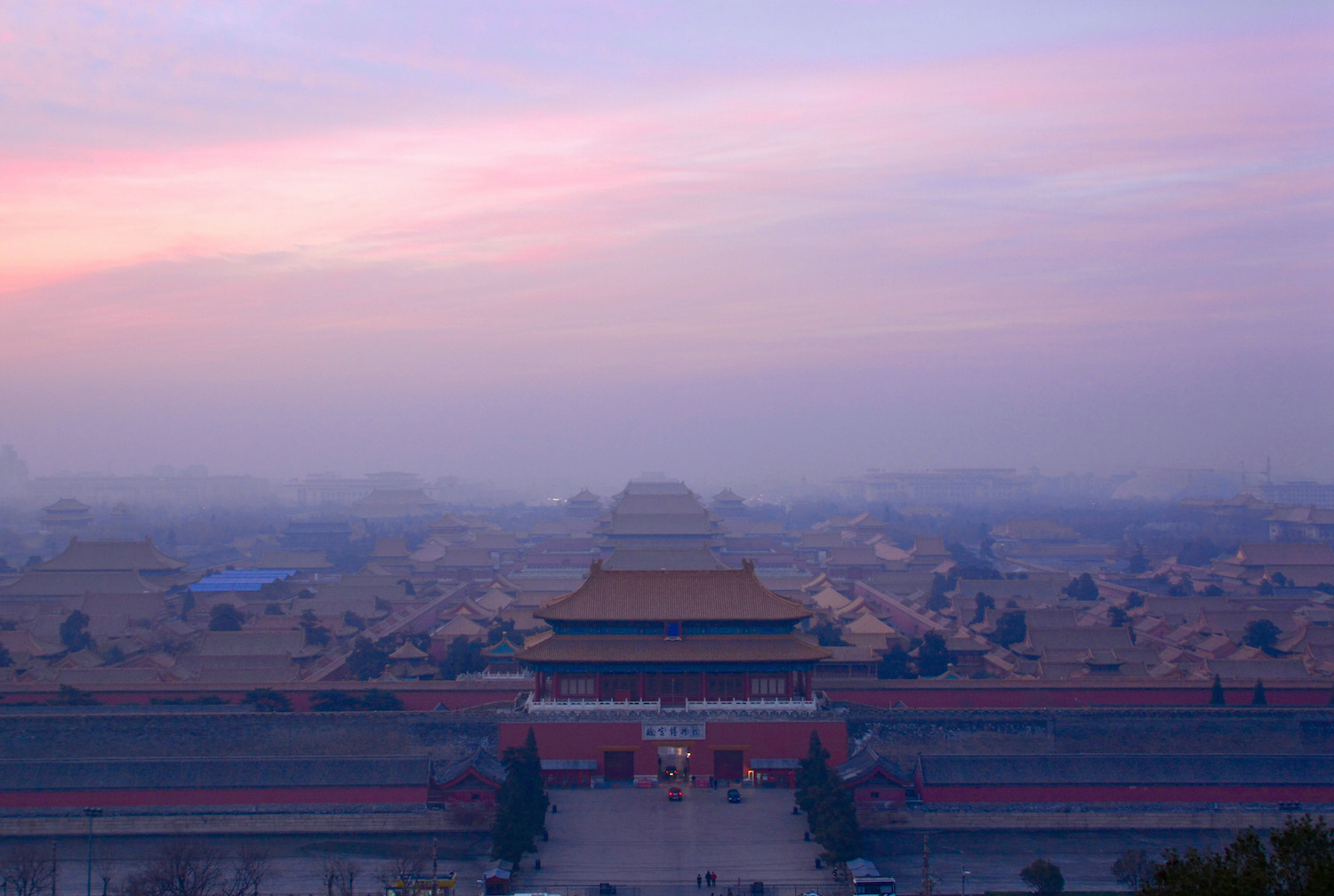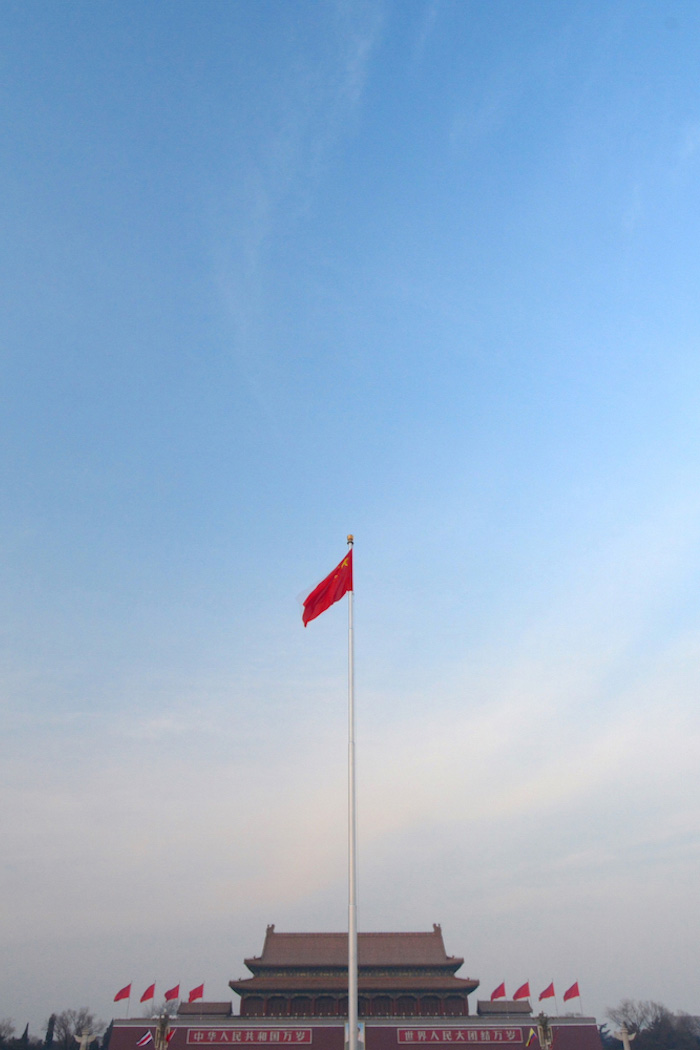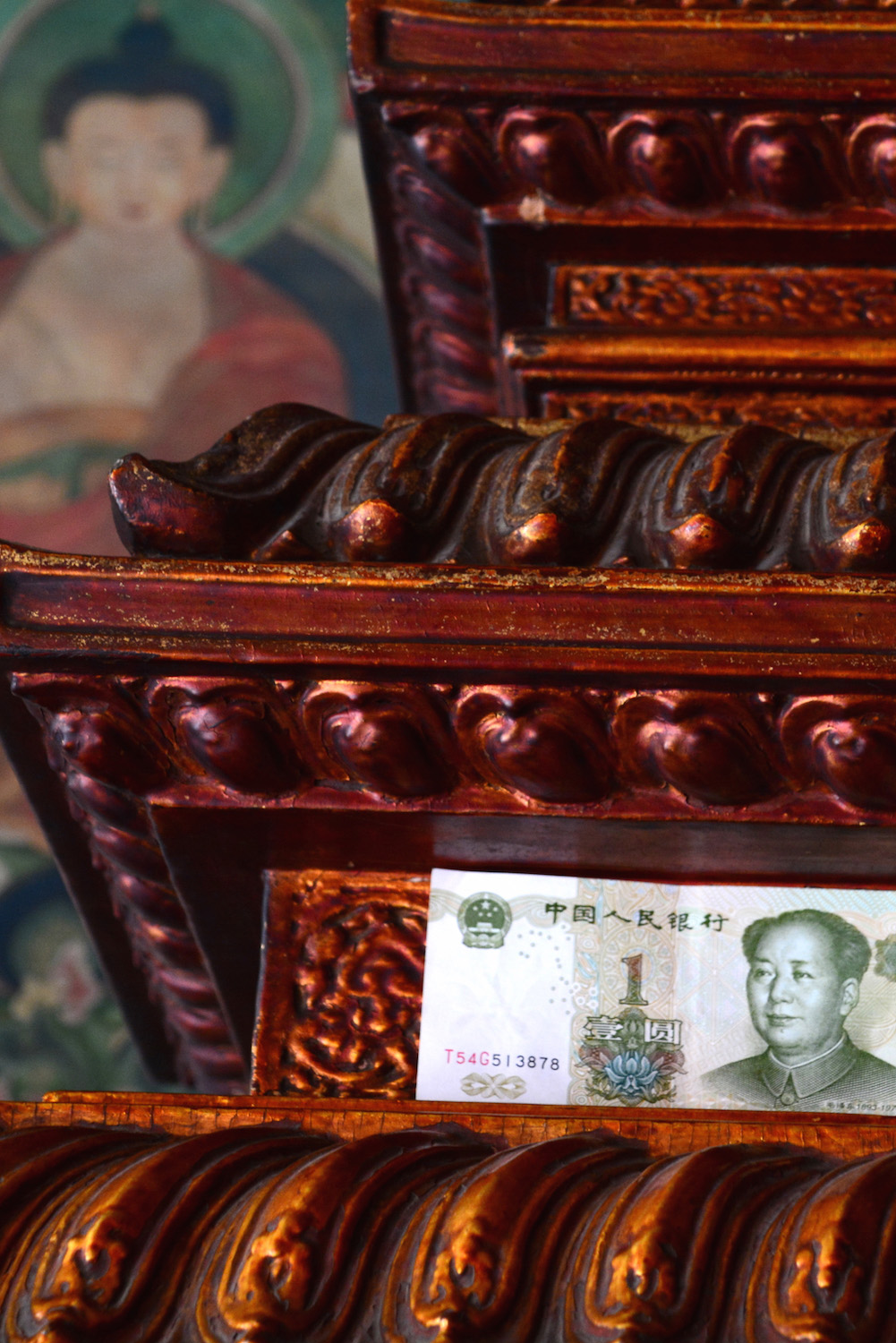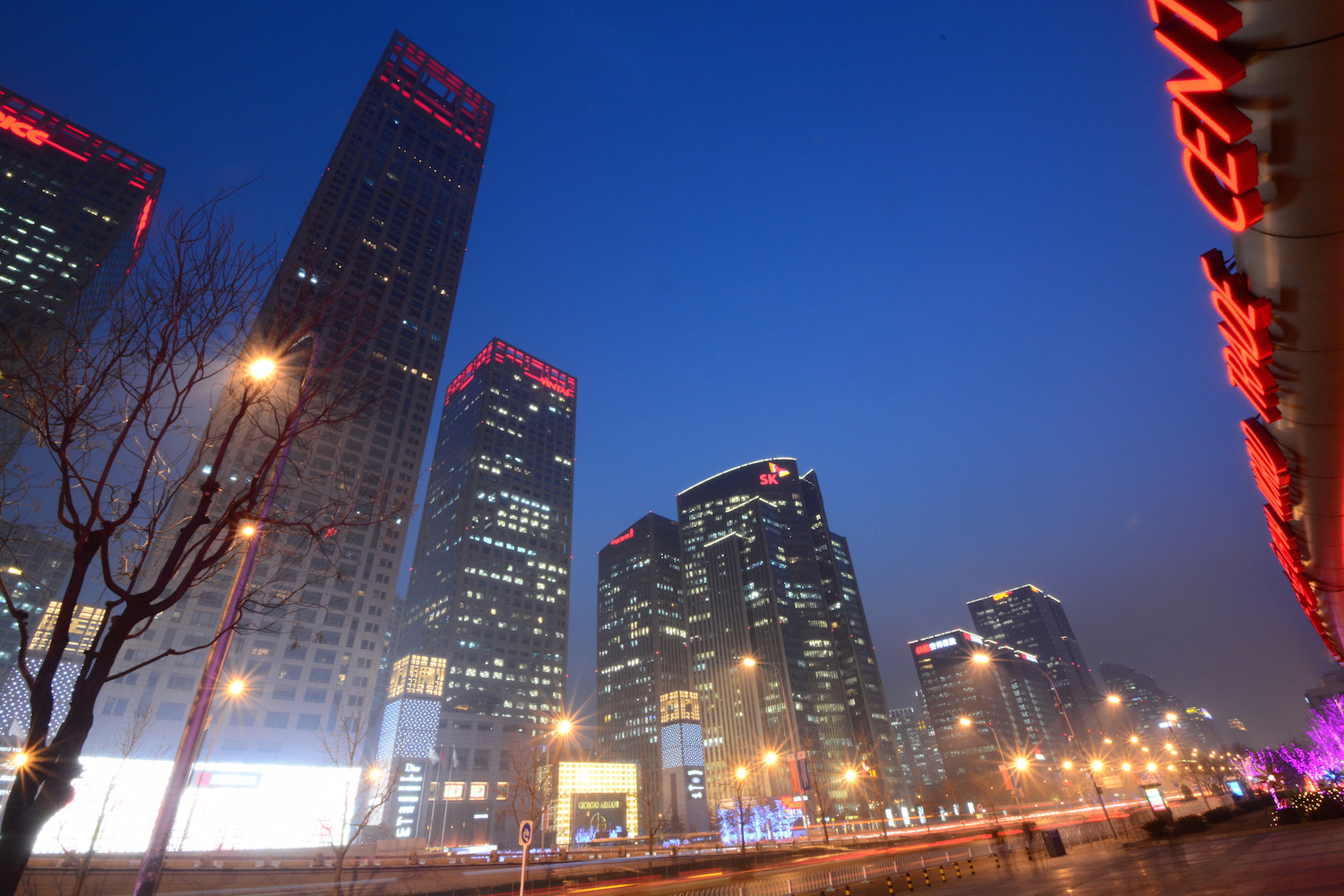 You'll only have traveled for 15 minutes by the time you re-emerge from the underground, but the world around you will be completely different. Beijing's massive central business district, with iconic structures like the CCTV Building and the China World Trade Center rising around you, making you feel – appropriately – that you have moved forward in time several thousand years.
It should be evening by this time, so enjoy dinner at one of the upmarket noodle or dumpling restaurants inside the China World Trade Center Mall, and end the evening with cocktails on the observation deck of the China World Trade Center Tower III.
Alternatively, if it's still pretty early when you finish up at Tian'anmen Square, you could get off at Silk Street Market (Metro: Yong'anli) and try your hand at bargaining. (Hint: the phrase tai gui le, which means "That's too expensive!", is a handy one to know.) Or, you could explore the grounds of the 2008 Beijing Olympics, which are located at Metro stop Olympic Green.
Day Three: The Great Wall of China
It's a given that you will spend one of your three days in Beijing at the nearby Great Wall of China. What isn't so simple is where you will choose to see the wall, which of course stretches thousands of miles and has several viewing points in the Beijing area alone.
If you want to have the easiest experience seeing the Great Wall, take a train from Beijing North Railway Station to Badaling, which departs every two hours and takes about 90 minutes. Badaling isn't my favorite portion of the Great Wall – it's filled with tourists – but it gets the job done.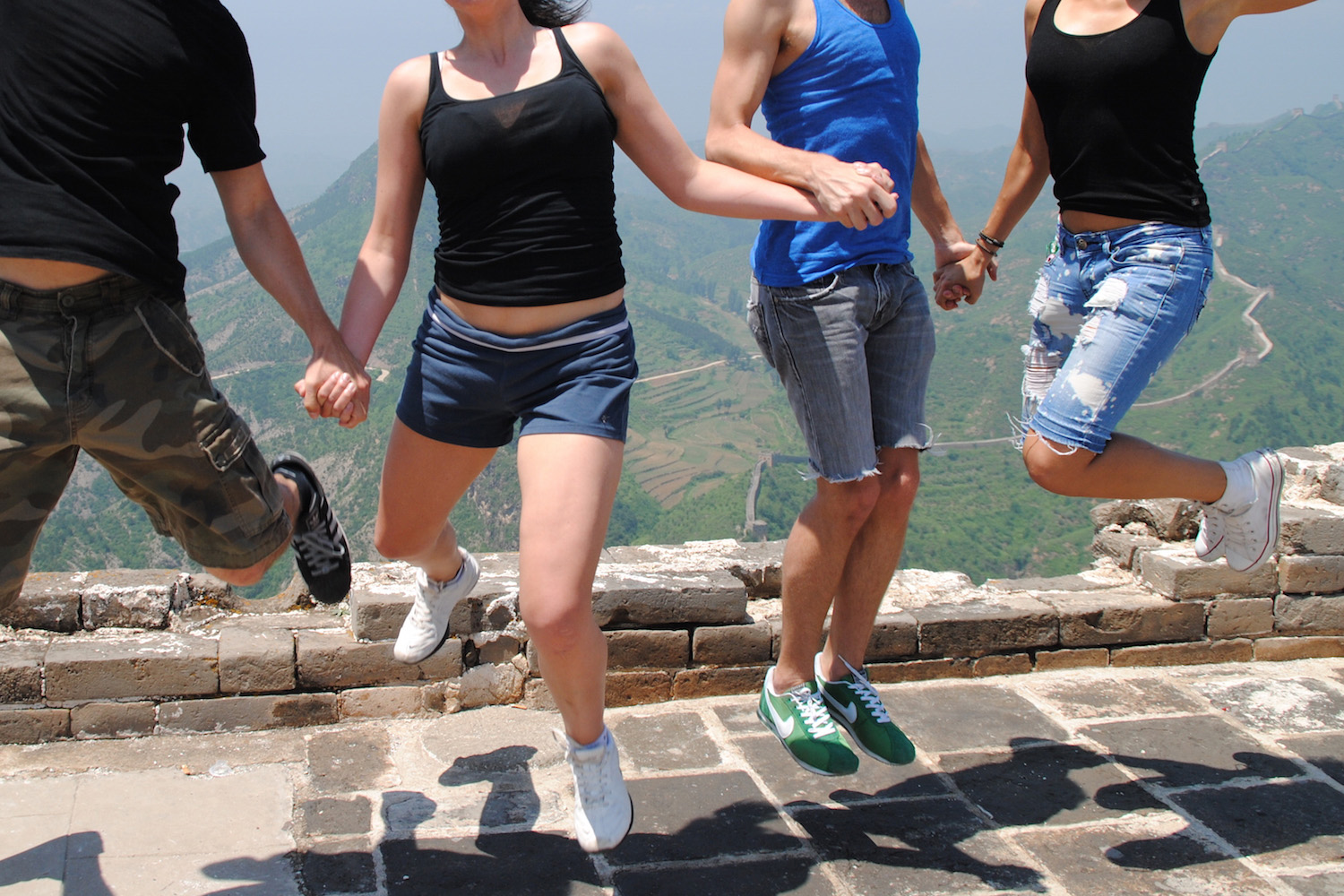 Instead, I recommend you hire a taxi and visit Simatai, which is close enough to Beijing to do on a day trip, but far enough away that it isn't totally infested. How much you pay for the taxi will depend on how much your receptionist likes you and, beyond that, on your haggling skills, but you should really pay no more than 100 USD for your car, which means that if you're traveling alone, you should see if other hotel guests want to come with you.
As to how you should wrap up your three days in Beijing? That's up to you. You could return to one of your favorite Beijing attractions to see it lit up at night, or you could simply enjoy a stroll around Houhai lake, taking in the ambiance of the hutongs. It doesn't really matter, though – unless your mind is completely closed, you should plan on returning to Beijing at some point in the future.
The Bottom Line
My guide to three days in Beijing is meant to be used as a starting point, not (necessarily) a Bible: You could easily spend three weeks in Beijing or three months in Beijing and not see everything. Shit, Beijing has had more than three millennia to figure itself out and it's still evolving.
Indeed, when deciding how many days to spend in Beijing, the best strategy might instead be to take a larger look at your trip to China (my one month in China itinerary is a great place to start for that) and go from there.