It's no secret that I'm a train junkie, whether I'm galavanting through Europe during the summer or fleeing to Thailand from Laos after nearly dying of food poisoning.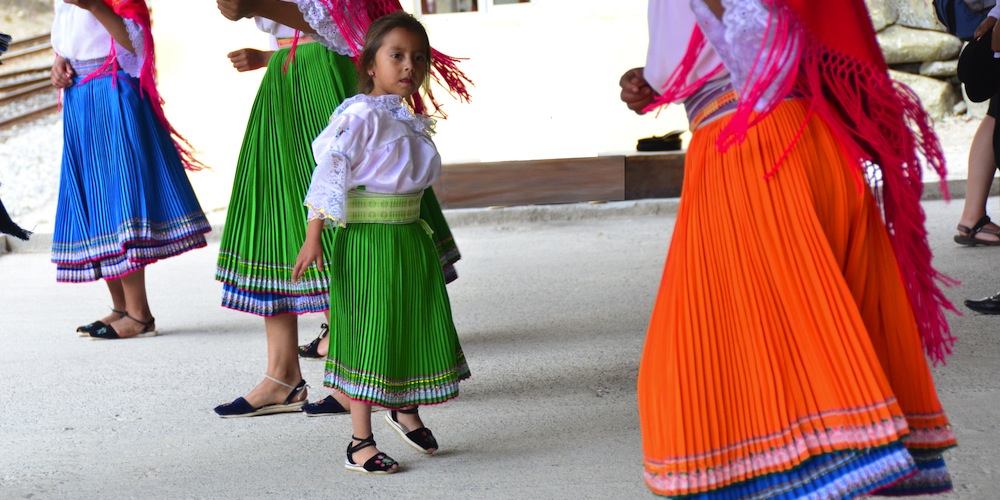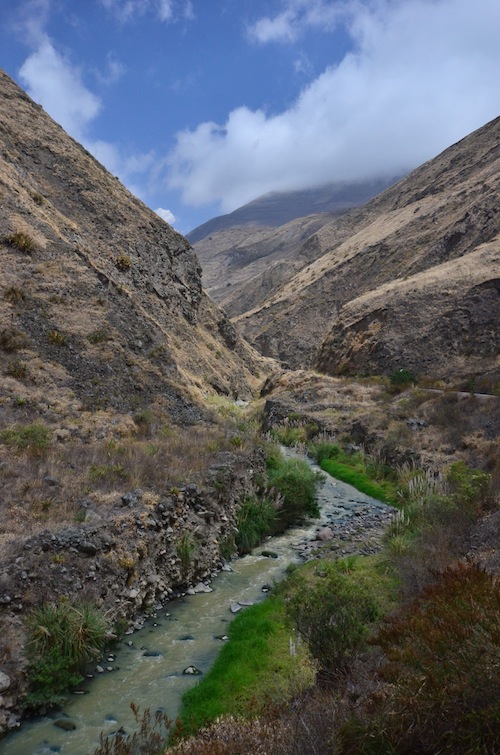 It should thus come as no surprise that I jumped at the opportunity to experience one of the most important stretches of railway in South America and, arguably the world: The Nariz del Diablo historical train route in Ecuador.
One of the most impressive feats of engineering ever at the time of its construction in 1902, the Devil's Nose (as it's known in English) circuit is named after one of the mountains the train passes by as it winds through the Ecuadorian Andes, which it traverses en route from Quito to Guayaquil.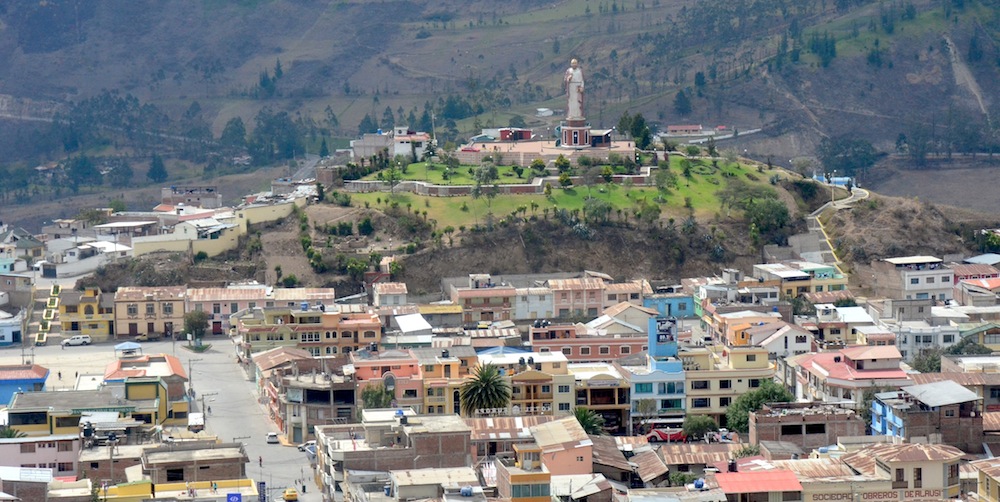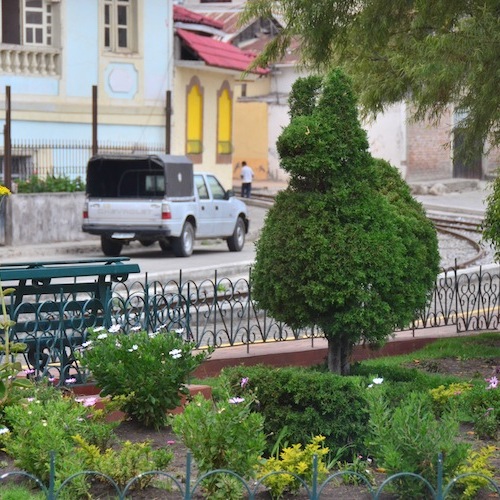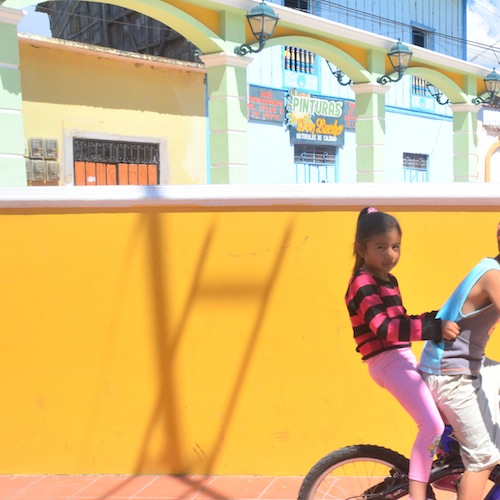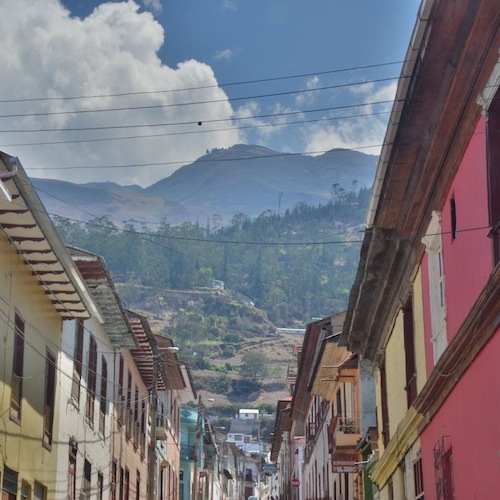 I departed Guayaquil, where I arrived after having spent the first five days of #ecuadorobert exploring the Galapagos islands, at an ungodly hour of the morning, which put me in the Andean city of Alausí around lunch time.
Like the Andean cities and towns of Perú and Bolivia, Alausí has a charm that came over me slowly. From admiring its brightly-colored buildings, to shaking hands with its friendly locals, to standing in the shadow of its ubiquitous, huge religious monument, I could've wandered around Alausí for a whole day – but my train was waiting!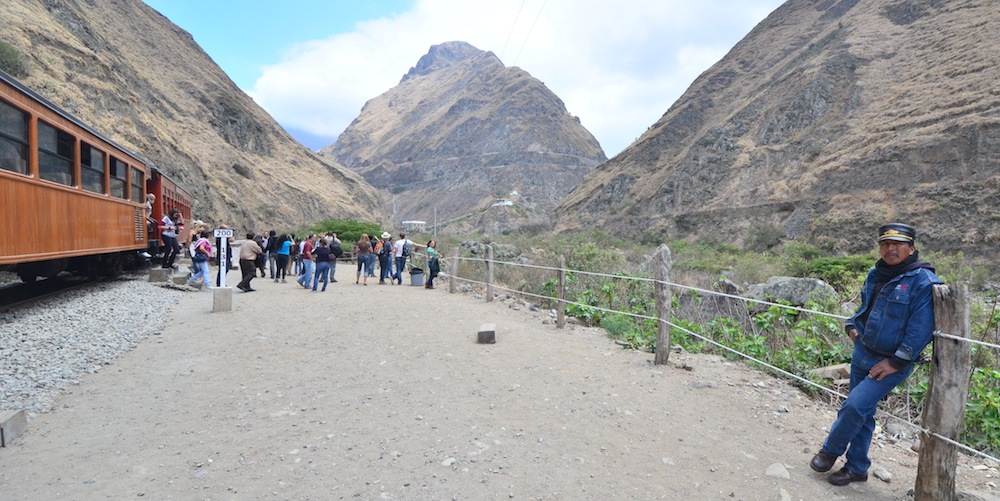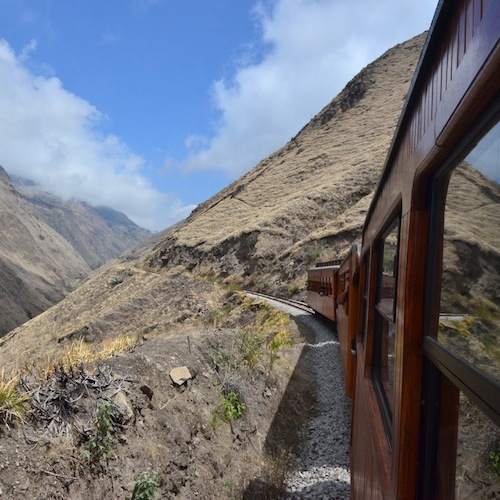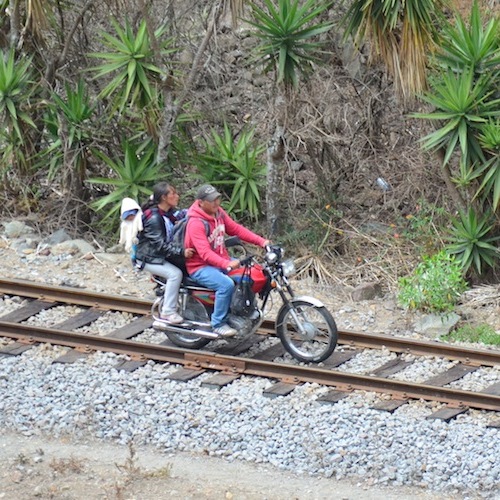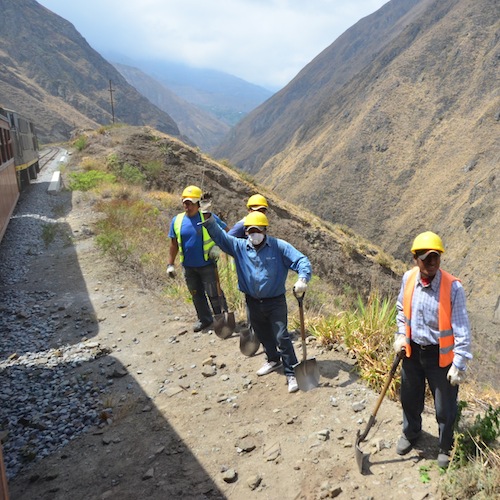 Upon boarding the train, the on-board guide informed us that the Nariz del Diablo is known as the "most difficult train in the world," due to the complicated engineering required to build it over a century ago, the huge human and financial costs notwithstanding.
Practical note: The Nariz del Diablo train is extremely popular, so buy tickets at Alausí station as far in advance as possible – if, of course, you don't book an Ecuador tour with Contiki.
During the first half hour or so of the train ride, I enjoyed a rapid descent into the picturesque valley below, punctuated by interesting information from the guide. So much dynamite was used during the construction of the route, for example, that a boulder lodged between two sides of the canyon to form a natural bridge.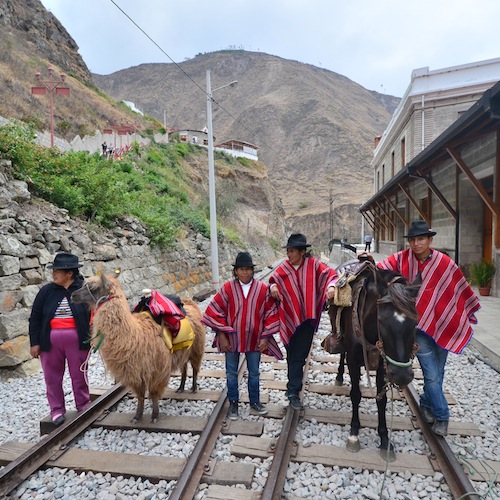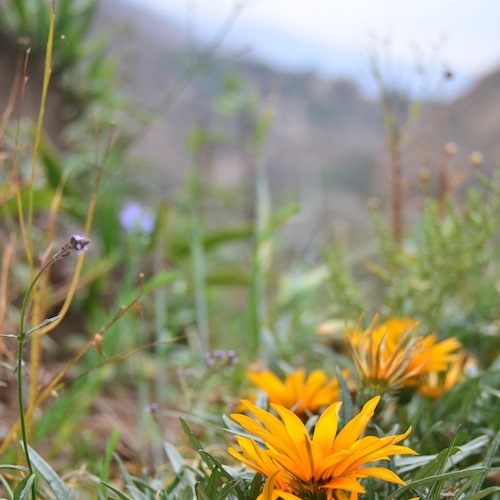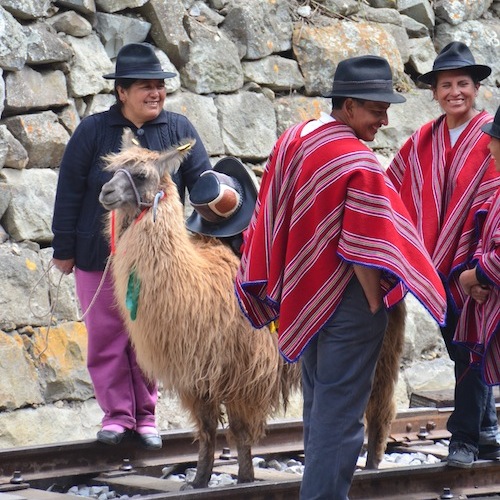 After a brief stop at the proverbial end of the line to take in a view of the massive Devil's Nose itself, the train traveled to Sibambe station, where I enjoyed a quick lunch and a performance from indigenous dancers. I also managed to snap a ubiquitous "Inca woman with llama" photos (and paid the requisite tip as well!).
In all, the circuit took about two hours and not only satisfied my train travel urges, but provided me with a great appreciation for the sacrifices made to build modern Ecuador, a country I love more and more each day I'm here. Speaking of which, I have to go – I'm about to hike beneath Cotopaxi, the third-highest volcano in the world!