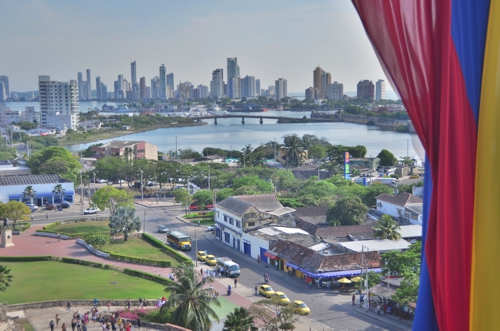 As I prepare for the remote possibility that the world might end this Friday, one huge source of comfort is memories and photos 0f my travel experiences. And since the end of the world, should it happen, will occur on the first day of winter, balmy destinations like Colombia are the ones that occupy my thoughts most often.
Well, mostly balmy. Did you know that certain places in Colombia, such as the "Coffee Triangle" and even Bogota, the capital, are chilly year-round, due to their elevation? It's strange, given the proximity of most places in Colombia to the equator, but is unfortunately true.
Regardless of weather — and the weather in Colombia is, for the most part, awesome — I throughly enjoyed my three weeks in Colombia. This is especially true because most people I met and told I wanted to go there recommended otherwise.
"Colombia is dangerous with a capital D," they'd say, and rattle off statistics from the 1990s, or hearsay evidence from Colombian friends of friends of friends. "Do you have a death wish?"
The good news is that I didn't encounter any crime or violence. (The bad news is that violent crime in Colombia is still very much a problem.)