Many large cities in South America have a less-than-golden reputation, among other reasons because they tend not to be safe. Lima, for its part, has very little reputation at all, apart from the fact that it's the capital of Peru.
I'll explain my reasoning in greater detail, but for now I'll spoil this post for you: Yes, I do recommend that you visit Lima, although there are definitely some caveats to me declaring that.
My First Experience in Lima
The main reason I find Lima worth visiting? I've always enjoyed the city, starting with the first time I went there myself. It was actually my first time on the South American continent; I arrived late in the evening after a long flight from Houston on which I got unexpectedly upgraded. From the moment I stepped onto the lively streets of Miraflores (more on that area in a second), I was very impressed.
Looking back, both after that trip and all my others, Lima isn't all that—it isn't as sexy as Rio de Janeiro, or as put-together as Santiago, Chile. On the other hand it is eclectic. After you finish in Miraflores, you can head down to Costa Verde for a swim, to slightly rougher Barranco for a snack or shopping or to Lima's historic center to appreciate the city's heritage architecture (or to cool off down in its Catacombs).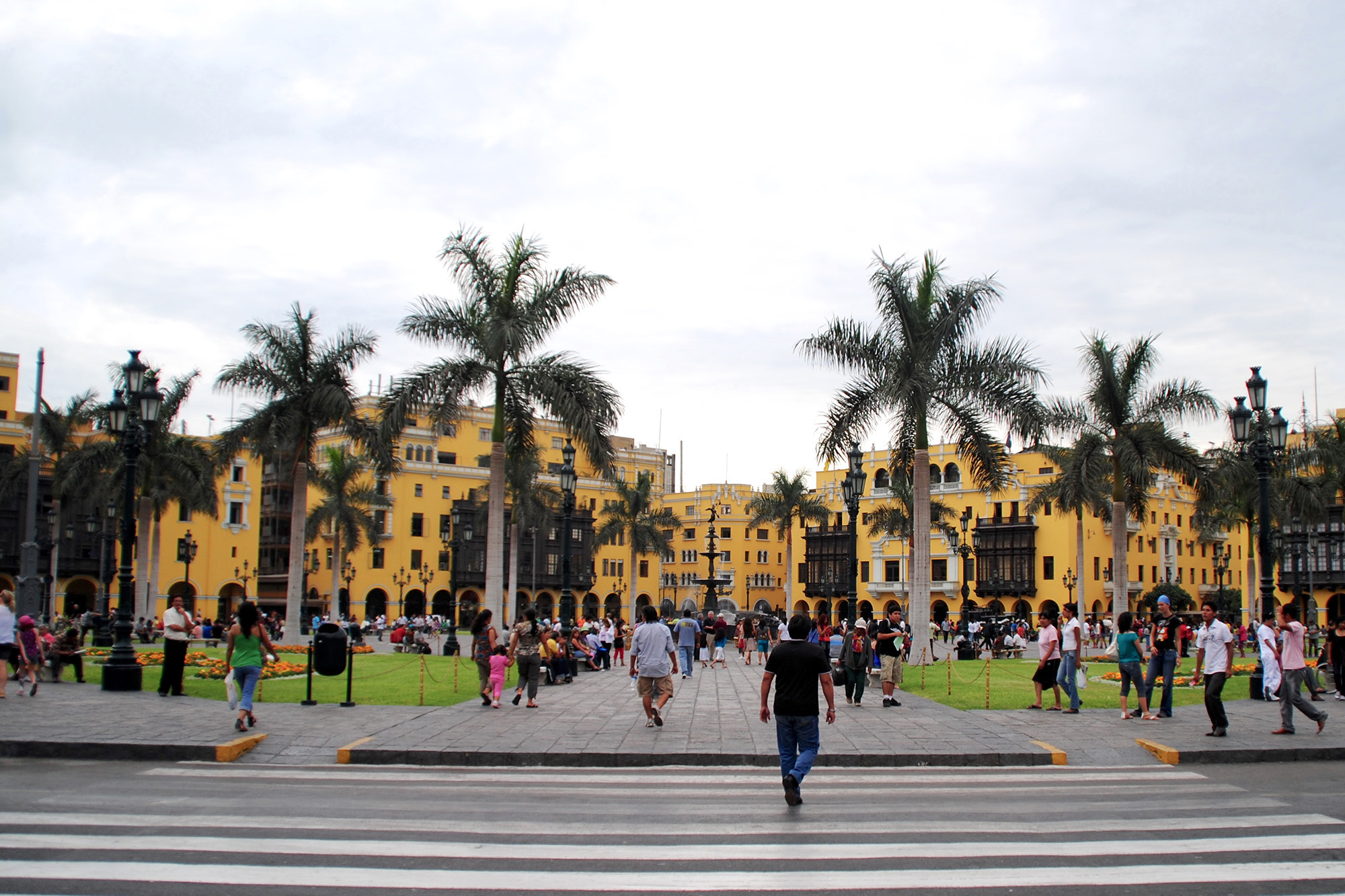 What to Do in Lima
Base yourself in Miraflores
Miraflores isn't the only place to stay in Lima—many people also choose nearby Barranco—but it's my favorite. And not just because of the beaches I'll describe in the next paragraph. Miraflores is home to the most stylish accommodations in Lima, from literally hundreds of Airbnb properties, to boutique hotels like Belma Boutique B&B and Miraflores Park.
Swim at Costa Verde
Another reason I believe that Lima is worth visiting? Although it's beaches aren't crystalline or pristine, the cliffs of Costa Verde (which is just down the proverbial hill from Miraflores) are beautiful and dramatic. A morning swim or sunbathe here may be just what the doctor ordered after a night on the town.
Eat Lomo Saltado (or ceviche)
Peruvian food is unspectacular, but unimpeachable. I mean, when you see a plate of Lomo Saltado (which is basically just grilled beef and french fries tossed together), you don't think it would be amazing. Whether you eat this, or wash a goblet of ceviche down with a frothy pisco sour, discovering the taste of Peru is a great way to pass time in Lima.
Spend in a day in Ciudad de los Reyes
Abundant historical architecture is another thing that makes Lima worth visiting. And I'm not just talking about the canary-colored Palacio Municipal, although that's an iconic sight that gives you a definite sense of arrival. You can actually head down below old Lima, to the city's own labyrinthine Catacombs, which as an added bonus allows you to cool off after a hot day of sightseeing.
Plot your next move
Lima is where Peru begins—but it almost never ends there. Some travelers will head south to the "white city" of Arequipa or to sacred Cusco, while others will go north, either to coastal Máncora or to Iquitos, the hub of Peru's Amazon. No matter which direction you head, being mindful of the onward journey will hammer home the importance of maximizing whatever time you do spend in Lima-proper.
How Many Days Do You Need in Lima?
Depending on how long you plan to stay in Peru, you could spend anywhere between 1-3 days in Lima. For example, with two weeks in Peru, you could spend 2 nights in Lima on the way in. After heading down to Arequipa and over to Cusco and Machu Picchu for about 10 days, you could then spend another night in Lima before heading out (assuming you come back to Lima—not all Peru travelers do).
Indeed, one reason I'm so adamant that Lima is worth visiting? You can fit it into your itinerary any way you choose. Another option would be more of a touch-and-go trip—a day here after arriving to Peru, but before heading off. Arrive mid-day and enjoy an evening drinking and in Miraflores, and then a morning at Costa Verde before flying or taking a bus out to somewhere else.
Other FAQ About Visiting Lima
Why is Lima, Peru a good place to visit?
Lima is a good place to visit for two main reasons. First, it's an interesting destination in and of itself, whether you eat and drink your way through upmarket Miraflores, or trace history in Ciudad de los Reyes. Secondly, because it's a gateway to amazing Peru, and provides a soft landing therein.
Is Lima a good holiday destination?
Lima makes a good beginning to a trip to Peru, although I'm not sure I'd fly all the way there without visiting other destinations. If you have a week in Peru, for example, you could fly to Lima and stay 2-3 days, then fly to Cusco and spend a few days there (and in nearby Machu Picchu) before returning to Lima and then flying back home (or to another South American country).
Can you drive from Lima to Machu Picchu?
You can drive from Lima to Santa Teresa, a town not far from Machu Picchu, but you have to travel by foot or train to get all the way to Aguas Calientes, the town at its base. Moreover, even if you could get a private vehicle there, you can't drive it up to the entrance of Machu Picchu.
The Bottom Line
Lima is worth visiting, but this statement is not without its caveats. For starters, not all parts of Lima are created equally. While high-end, breezy Miraflores and (barely) rough-around-the-edges Barranco make wonderful hubs for travelers kicking off their Peru or South America trips, the historical center is best visited on a day trip—I wouldn't recommend making your home there. Indeed, no matter how many days you spend in Lima or where you stay there, you have to maintain a sense of perspective: Peru may begin in Lima, but it doesn't end there.