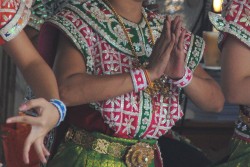 I was in a frenzy by the time I arrived at Amsterdam's Centraal station earlier this month. I'd waited too long in line to get my last fry fix in Dam Square and as a result, got to the train station just over an hour before my flight to Lisbon.
Yes, I said flight. As in via an airplane, as in departing from the 20-minutes-away-on-a-good-day Schipol airport. And I'd only just entered the train station, which was filled to the brim with other people who were no doubt just as close to almost missing whatever connection they needed to make.
Thankfully, Dutch authorities have put a system in place that makes getting from the train station to the airport — the time-in-transit notwithstanding — a veritable hop-skip-jump of a process. But more on that later! Whether you're in Amsterdam or one of the other cities I've named among the world's most tourist-friendly, traveling however you see fit is an easy, low-stress experience.
Amsterdam
In case you didn't guess, what I was about to say RE: Amsterdam before I interrupted myself was that getting between the city center and the airport is a cinch. The station has several clearly-labeled dedicated monitors for Schipol-bound trains, which depart at least once every 10 minutes and cost just €3,60. From Schipol into the city is even easier: At least half the trains that depart the airport stop at Centraal station.
Of course, a convenient airport connection isn't all that makes Amsterdam an easy place to visit, although it helps. Other factors are that the city's footprint — in its central portion, the only part of it you're likely to visit — is extremely small and walkable. This comes in handy especially if you take my advice on visiting any of Amsterdam's coffee shops.
Beyond that, Dutch people speak excellent English and are easy to approach regarding any questions you may have. Additionally, you can visit the Amsterdam Tourist Center just opposite Centraal station and pick up an "Iamsterdam" card. For just €27, you get unlimited public transportation for 72 hours — in case you're too stoned prefer to take a bus or tram instead of walking — as well as free entry to all of the city's museums.
Bangkok
Bangkok, too, benefits from the fact that its airport is well-connected to its city center. For just ฿15 (about $0.50) each way, you can board a 20-minute, high speed train that takes you all the way to Phaya Thai, directly in the center of Bangkok and just a few minute's walk from a Bangkok SkyTrain station of the same name, which provides a quick and easy transfer to Hua Lamphong Railway Station if you're headed to Cambodia by train.
Unlike Amsterdam, Bangkok isn't small — although the aforementioned SkyTrain and the Bangkok BTS Metro make it seems like it is. Neon-colored taxis are also prevalent and are dirt cheap, although taking one may require a huge time expenditure thanks to Bangkok's perpetual traffic. Think all-day rush hour.
Even if you don't stay at the infamous Khao San Road backpacker's district, your money goes far in Bangkok. You can easily get a three- or four-star hotel located near Phaya Thai for under 50 USD per night. Amazing street food meals — how do Pad Thai noodles and fresh watermelon washed down with Thai Iced Tea sound? — can be had for only a couple bucks each. And that's before you get to all the designer fakes, electronics and pharmaceutical products.
Plus, it doesn't hurt that Bangkok is one of the coolest cities in the world, even if you overlook the ease tourists have in living it up there.
São Paulo
Like Bangkok, São Paulo is anything but small. In fact, it's the largest city proper in the southern hemisphere! But don't let that deter from visiting. As is the case with the other cities I've listed, the ease of getting around in São Paulo is one of the primary reasons I've chosen it: The São Paulo metro, combined with its extensive commuter rail system, makes the city feel much more compact than it is.
During the week I spent there this April, I enjoy dozens of rides on this modern, sophisticated underground, both up and down the cosmopolitan Avenida Paulista, as well as between the city center and Tietê bus station, where the majority of national and international buses arrive to the city.
São Paulo's one downfall in the convenience regard will occur to you if you happen to fly here: Guarulhos Airport, its primary international hub, is located around an hour outside the city. Although bus connections to Tietê do exist, the most direct means is a taxi, which like most things in Brazil, tends to be costly.
Speaking of friendly, however, Paulistas are among the nicest people I've met anywhere in the world! I'm not sure if it's because they're surprised to see tourists — as I detail in my article about why I love São Paulo so much, the city has a reputation as being dangerous and dodgy — but São Paulo residents are accommodating, hospitable and will do their best to answer any questions you have, even if they have to ask around for someone who speaks English.
Shanghai
I know Shanghai better than any of the cities on this list, having lived there for the better part of a year. After seeing the good, the bad and the very ugly, I've got my reservations about the city — I vastly prefer Beijing, for my own set of reasons — but one thing I won't dispute is how easy it is for tourists to visit Shanghai.
Like Amsterdam, Shanghai's very center is small. You can walk from People's Park in Puxi, for example, to the Bund and then the futuristic Lujiazui district of Pudong (on the east side of the river) in less than an hour. If you don't want to do that, the Shanghai Metro is perhaps the most extensive in the world, with 13 lines and plans to open seven more by 2020.
Shanghai people are extremely friendly to foreigners. I repeat: Extremely, to the point where you may have random people coming up to you and asking for a picture. As is the case in Brazil, Chinese people as a whole have some work to do on their English, but that won't stop them from trying to help and get to know you anyway.
Shanghai's Pudong International Airport, its main international air hub, is located about an hour away from the city, as is the case with Guarulhos Airport in São Paulo. Thankfully, several non-taxi connections exist. You can ride Line 2 of the Shanghai metro all the way to People's Square or Jing'an Temple — or take the much-hyped (but not very convenient) Maglev to a random station in the eastern suburbs of Shanghai that also connects to Line 2.
Once you get to Shanghai, be sure to check out my article on non-touristy things to do there once you've scaled the Oriental Pearl Tower and had some bao zi at Yuyuan Gardens.
Tel Aviv
Finally, we come to Tel Aviv, the praises of which I sung just last week. Tel Aviv benefits from a combination of having a small geographical footprint, being home to friendly people and having probably the best infrastructure in the Middle East.
Example one is the airport train, which takes you from Ben Gurion Airport to central Tel Aviv in around 15 minutes and for just ₪14.5, or around $3.80. By comparison, a taxi would cost you well over ₪100 for the same amount of time. Although the country's precarious security situation has stalled the long-planned Tel Aviv Light Rail, which is now scheduled to begin service in 2016, Tel Aviv's aforementioned small size makes this point moot if you stick to the city center, which you probably will.
Not only is Tel Aviv small, but Israel as a whole is small. This is combination with the extensive bus and rail networks offered by the Egged Bus Company and Israel Railways, respective, makes getting to destinations like Eilat, Haifa and Jerusalem easy. The latter two can be reached in around an hour while Eilat, the most remote destination in Israel, takes about five.
Tel Aviv is probably the best city in the region for tourists looking to party, particularly if you happen to be gay. The city is the picture of a "Carpe Diem" lifestyle and hosts some of the wildest parties in the world, all year round.