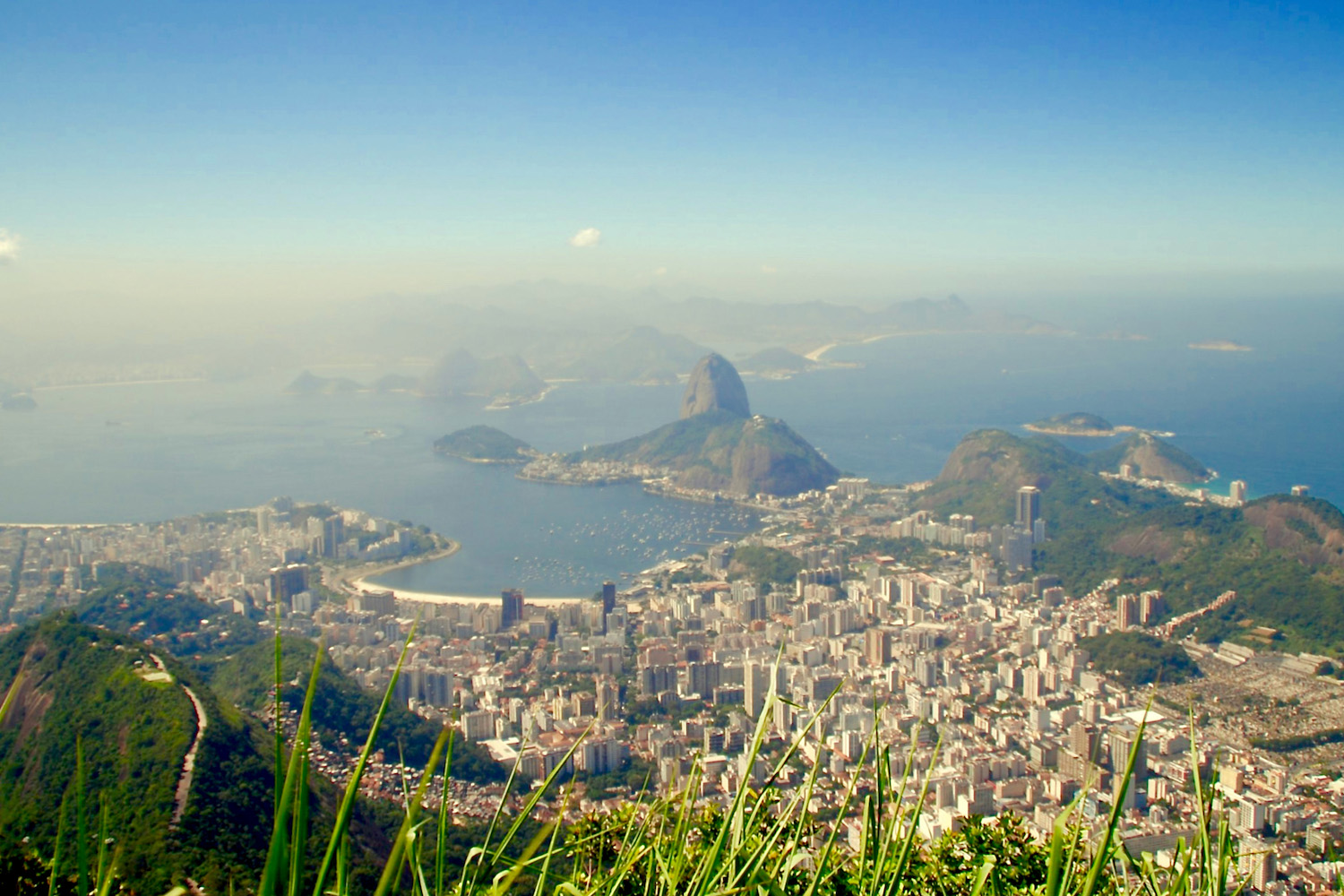 This post comes courtesy of my friends over at Now in Rio. Make sure to continue reading at the end of the article to learn more about the ultimate guide to becoming a local in Rio de Janeiro!
Rio de Janeiro, Brazil's Cidade Maravilhosa. Who doesn't love taking the train up to see Christ the Redeemer, dancing the night away in Lapa or hiking up one of Rio's countless incredible viewpoints? Sometimes, however, all that hustle-bustle can leave you tired, and yearning for an escape. Thankfully, there's a Rio de Janeiro day trip for every type of traveler.
Petrópolis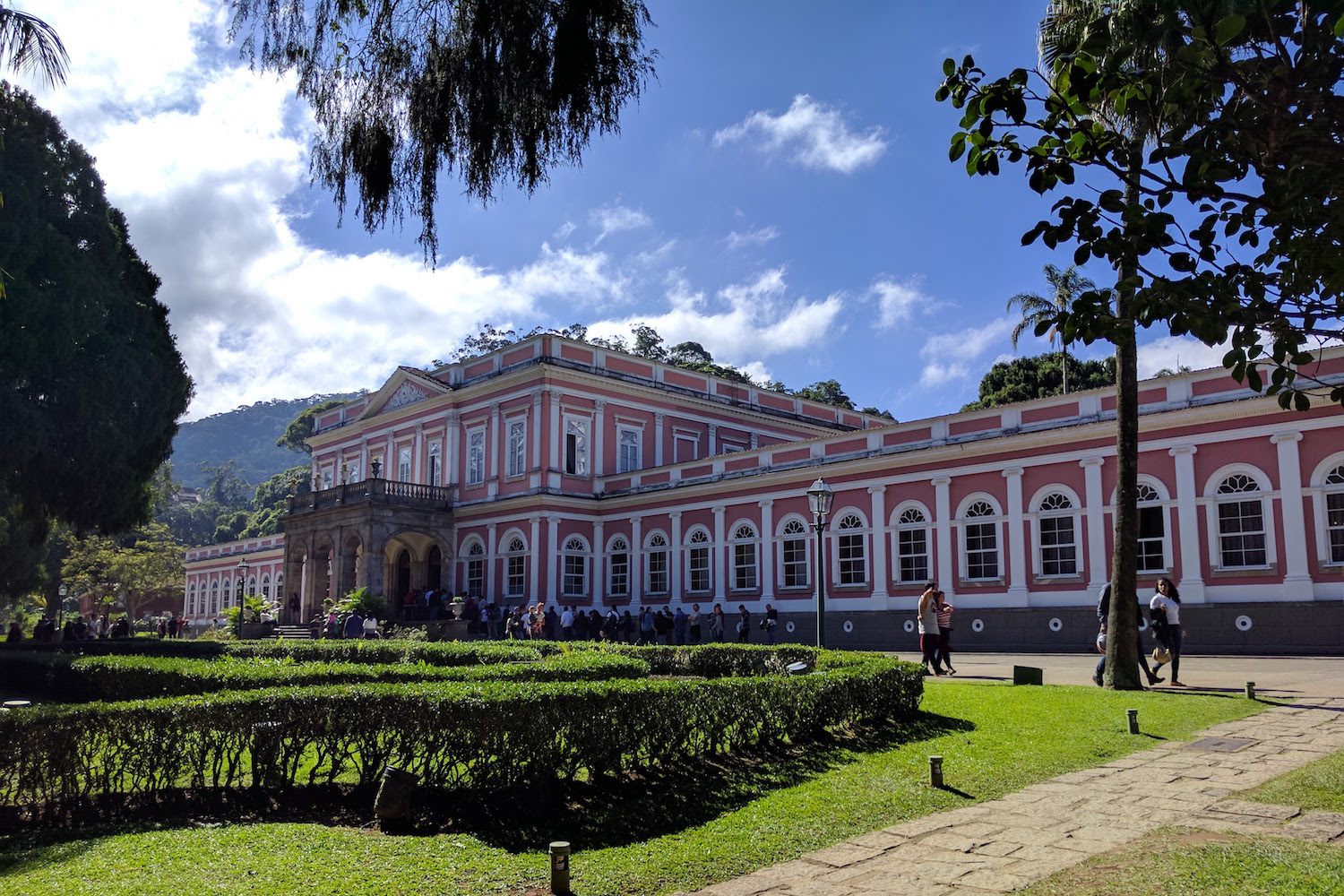 Known as the Imperial City, Petropolis' name honors the last Emperor of Brazil, Pedro II, whose body is entombed in the Cathedral of Saint Peter of Alcantara. Petrópolis was the summer residence of Brazilian Emperors and aristocrats in the 19th century, and is also home to Pedro II's summer palace, known today as the Imperial Museum. The Imperial Museum houses one of the most important Historic Archives in Brazil, with over 200,000 documents, engravings, map and photographs. The city was also the official capital of the state of Rio de Janeiro between the years 1894 and 1902.
Along with the Cathedral and the Imperial Museum, some other notable sites to see in Petrópolis include:
Palácio Quitandinha: A

 historic former luxury resort hotel. If you don't plan on going inside, you can still lounge on the grass and admire its beautiful facade.

Palácio Rio Negro: O

ne of the official residents of the president of Brazil, although it's mostly used as a country retreat.

Casa de Santos Dumont:

the former home of Alberto Santos-Dumont, who (according to many Brazilians) was the inventor of the airplane. Arguments go back and forth on the subject, but many Brazilians argue that unlike the Wright brothers, Santos-Dumont (on November 12th, 1906) flew a "

kite-like contraption with boxy wings"

 of predetermined length, unassisted and in front of experts before landing safely.

Breweries: I

f you love beer than there are a couple of breweries that you can visit in Petrópolis, including Buda Beer Brewery and Cervejaria Bohemia.
How to get there: Petrópolis is 69 km (43 miles) from Rio de Janeiro and you can get there either by car or by bus from the Novo Rio Bus Terminal.
Recreio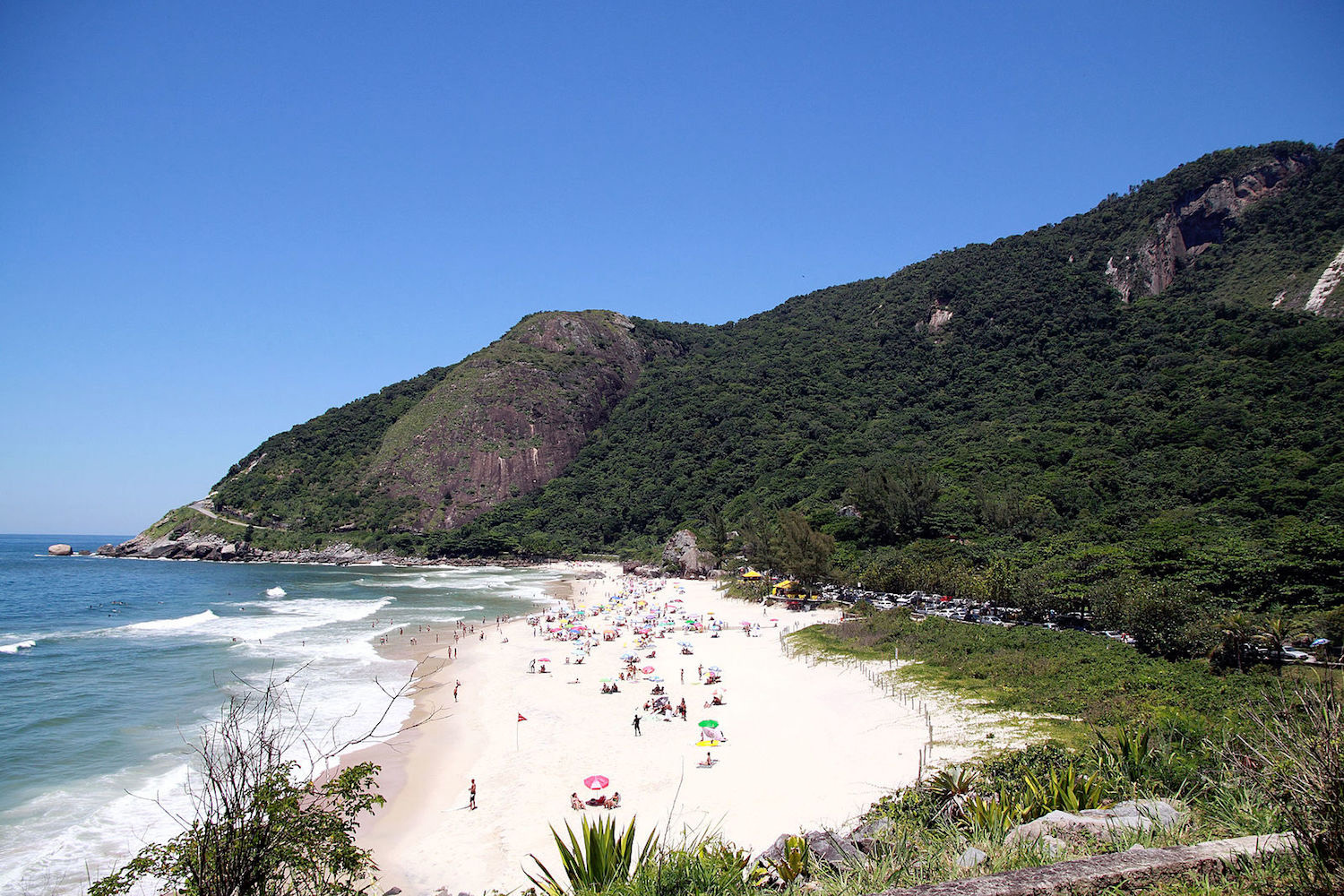 Located 32 km from Rio's Zona Sul, Recreio boasts some of the best beaches in Rio, among other accolades. More specifically, if you're looking to escape Arpoador's crowded surf scene, Recreio has a number of surf camps where you can perfect your drop without "dropping" onto someone elses!
Things to do in Recreio include:
Prainha Beach: A

 stunning and quiet crescent-moon shaped beach surrounded by rainforest-covered mountains. If you're feeling peckish, Prainha has a number of beach kiosks, or you can head to Bar e Restaurant Mirante da Prainha for delicious and fresh seafood, accompanied by a stunning view.

Praia Secreto:

 This

secret beach

is small and hidden between Macumba Beach and Prainha. It's actually a natural pool of water surrounded by rocks. Swimming in Praia do Secreto depends on the tide, so before preparing to go there, check if the tide is too high or too low, because in either case the

pool

disappears.

Hike Pedra do Pontal: A

 small island that lies between Recreio dos Bandeirantes and Macumba beaches. It is connected to the mainland by a narrow strip of sand that disappears when the tide is high. The trail is short and light, but the final part requires some arm strength to climb up a supporting rope.
How to get there: You can either take a local bus (R$3.80), a metro to Jardim Oceânico + a BRT bus (approx. R$8-9)  or a luxury direct bus (R$14-16).
Buzios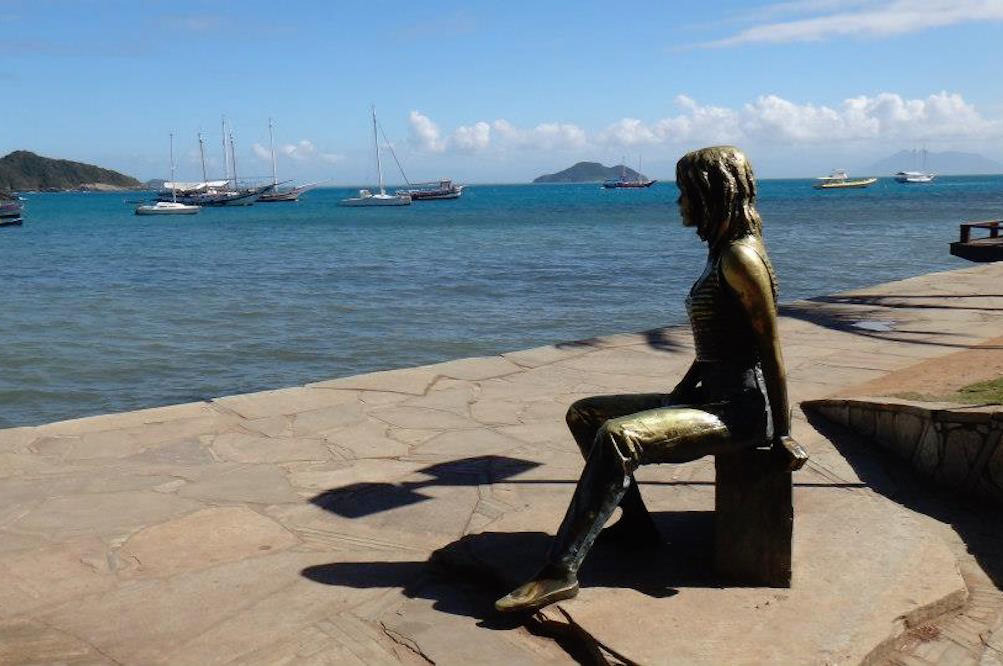 Buzios is a luxury resort town that has it all: Food, dancing, shopping and beaches. And it's only 2 hours away from Rio! Cobbled Rua das Pedras is the main street Buzios and is where you'll find most of the action, so make sure to book your accommodation accordingly. If you are looking to catch some waves, then make sure to stay close to Gerba Beach, known as the place to be for body boarding, windsurfing, stand-up paddling and, of course, surfing.
Tartaruga Beach, meanwhile, is where you'll probably spot a turtle, while Praia de Tucuns is the best place to kiteboard and Praia da Ferradura offers you a luxurious experience. Enjoy an even racier time at Praia Olho de Boi, a nudist beach where you can strip down to your birthday suit. But these are just the tip of the iceberg—there are over 23 different beaches in Buzios for you to explore.
Things to do in Buzios include:
Scuba Diving:

 The best place to scuba dive is in the neighboring town of Arraial do Cabo, but there are many dive centers located in Buzios, which will offer you transportation along with a two-tank dive.

Privilege Buzios:

 Expect to pay at least R$100 to enter this club (owned by the same people as Privilege Ibiza). The entrance fee might be high, but once paid, the experience can be quite unforgettable.

Splurge on Seafood: T

here are so many different fresh seafood restaurants in Buzios, including Mistico Restaurante, Rocka Beach Lounge, O Barco, Bistrô da Baiana and Restaurante do David

Visit Brigitte Bardot: L

ocated on the Orla Bardot, a winding oceanfront promenade the connects the two oldest sections of town (Armação and Ossos) is a statue of Brigitte Bardot.

Why?

The French star came here in the 1960s and fell in love, which catapulted this small fisherman village into the global spotlight.

The Gran Cine Bardot:

if it's raining (and it's the weekend), why not catch a flick at the Gran Cine Bardot? The adjacent cafe is a nice spot for snacks, coffee or caipirinhas before or after the show
How to get there: Buzios is 176 km (109 miles) from Rio de Janeiro and you can get there either by car or by bus from the Novo Rio Bus Terminal
Paraty
Paraty is as serene as Rio is exhilarating, with its cobbled streets and whitewashed houses contrasting against the vibrant colored door and window frames. It used to be a major port for gold during the Portuguese colonial days, with well-preserved architecture there dating back to the 17th and 18th centuries. The historical center is closed off to motor vehicles, making it a wonderful place to aimlessly amble around.
Don't miss out on these activities in Paraty:
Historical Centre:

The historical centre, with its uneven cobbled streets and colonial buildings, is like a snapshot from the past. As a UNESCO World Heritage Site, the streets are peppered with Baroque churches such as the Chapel of Santa Rita and the Chapel of Our Lady of Sorrows, historical monuments and charming buildings.

Boat Trips:

 Just off Paraty's Green Coast is a collection of more than 65 islands. Take a boat trip to visit several islands, stopping off at each one to enjoy beaches and snorkel in wildlife-rich waters.

Cachaça Tasting:

A guided tour is a great way to experience this national liquor, and there are multiple tour options that combine cachaça tasting with a jungle jeep tour.

Eat at the Restaurante Do Quilombo Campinho:

Did you know that Rio de Janeiro was the largest slave port in history? Quilombos are communities founded by fugitive slaves. One such community, Quilombo do Campinho, has a restaurant and also sells artisanal crafts.
How to get there: Paraty is 248 km (154.1 miles) from Rio de Janeiro and you can get there either by car or by bus from the Novo Rio Bus Terminal
Niterói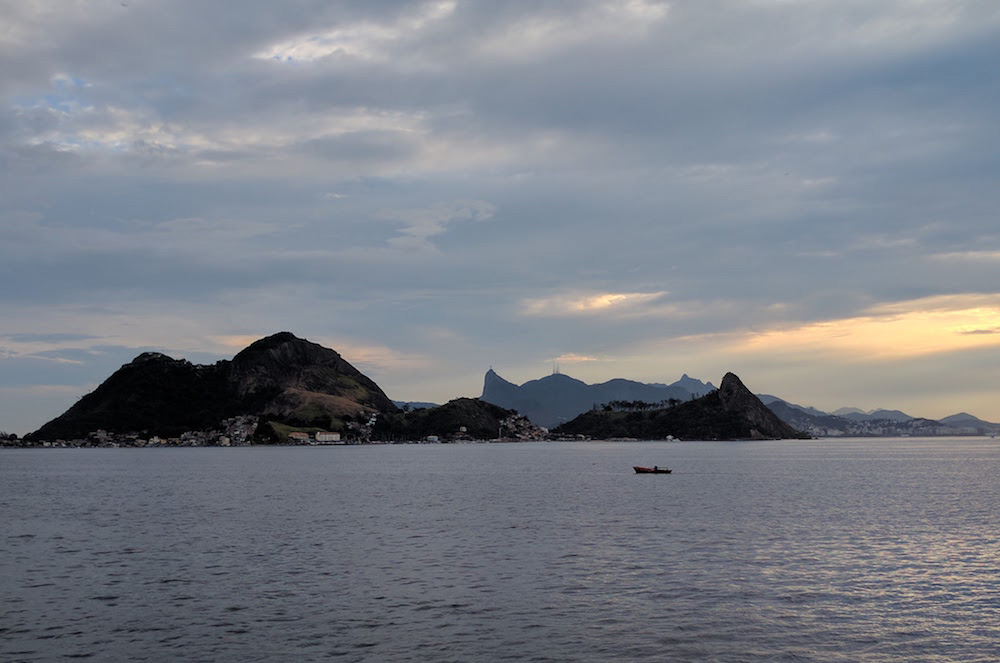 The best thing about Niterói, according to an old saying, is its view of Rio. Whilst the view is indeed incredible, Niterói has plenty to offer in its own right. It is home to Itacoatiara, an local beach about 20 miles (32 kilometres) from downtown Rio. The beach stretches out for 700m and a big rock separates the beach into two different section. The first half is known as a surfer's paradise, while the other, smaller one is protected from waves and is perfect for a leisurely swim. The beach is surrounded by the Serra da Tiririca State Park, a protected area known for its hiking trails and gorgeous ocean coastline views.
Other things to do in Niterói include:
Parque da Cidade:

A taxi up to the Parque da Cidade on the Morro da Viracão offers a picturesque view of Niterói, the bay and Rio de Janeiro. It's one of the best places to watch the sun set over Sugarloaf.

Beaches:

Along with Itacoatiara, the city is home to many beaches including Piratininga, Praia da Barra Camboinhas and Itapu beaches, all of which can be reached by bus.

Museu de Arte Contemporanea

: In reality there's not much to see inside, but most visitors come to see the building rather than the art. The saucer-shaped building is one of the most famous works of late Brazilian architect Oscar Niemeyer.

Fortaleza de Santa Cruz:

 This historical fortress juts out into the sea and was once the main defense against potential naval attacks during the imperial and colonial era. Nowadays, it's open to the public and offers oceanic views over the Sugarloaf.

São Francisco

: Niteroi is somewhat lacking in large nightclubs with residents preferring to take the trip over to Rio de Janeiro to enjoy what's on offer there. However, Niteroi still has several spots for lively bars and diverse restaurants. The best neighborhood for eating and drinking is S

ã

o Francisco.
How to get there: Niterói is 20 km (21.4 miles) from Rio de Janeiro and you can get there either but local bus and/or ferry which departs from Rio's Praça XV.
Now in Rio is a travel and culture website that provides comprehensive information about Rio de Janeiro for both tourists and anyone interested in travel and/or Brazil. It seeks to change perspectives, shatter stereotypes and introduce you to the real Rio de Janeiro – its vibrant communities, delicious local cuisine, thriving underground culture and unbelievable scenery. To follow their adventures, visit their website, Facebook and/or Instagram page.