Before I landed in New Zealand's largest city, I found myself far more pre-occupied with the idea of day trips from Auckland than I did when I actually arrived. You see, in spite of having a somewhat lukewarm reputation, Auckland is a clean, beautiful and manifestly pleasant place to spend a couple of days.
Then again, this post is not about Auckland sightseeing—it's about what to do once you've had your fill of it. Or maybe you won't get your fill, since most travelers don't budget enough time here. (Topic for another post, I know!)
Below, after touching on some places to visit in Auckland in as much as it illustrates a case in favor of the city, I'll lay out some of my favorite excursions, as well as how to take them. No matter where you are in your New Zealand itinerary planning process, Auckland starts here.
The Truth About Auckland
On the surface, Auckland is far from the most amazing place in the world—or the vicinity; it's certainly not Sydney. However, I urge you to look beyond a simple list of things to do in Auckland, and toward some of the city's more overarching qualities, such as its cleanliness, its lush vegetation and the beautiful colors and cityscape of neighborhoods such as Mt. Eden Village, my personal favorite area there.
However, it would be disingenuous to say that Auckland is a great standalone destination, irrespective of which Auckland day tours you end up taking. Certainly, places to stay in Auckland (such as the serviced apartment I chose) leave something to be desired, to say nothing of how Auckland's best quality—that it's not a particularly big city—can also quickly lead it to become a tedious place to get stuck.
My Favorite Auckland Day Trips
Waiheke Island
If you're on the fence about taking a Waiheke Island day trip, don't be. Whether you rent a car or e-bike and discover beaches from the easy-to-access Oneroa to the more distant Cactus Bay, or travel by foot/bus and follow up a coastal hike with lunch and a flight of reds at a winery (might I recommend the picturesque Te Motu?), Waiheke is one of the most enjoyable places to visit in New Zealand, as a whole.
Lake Taupo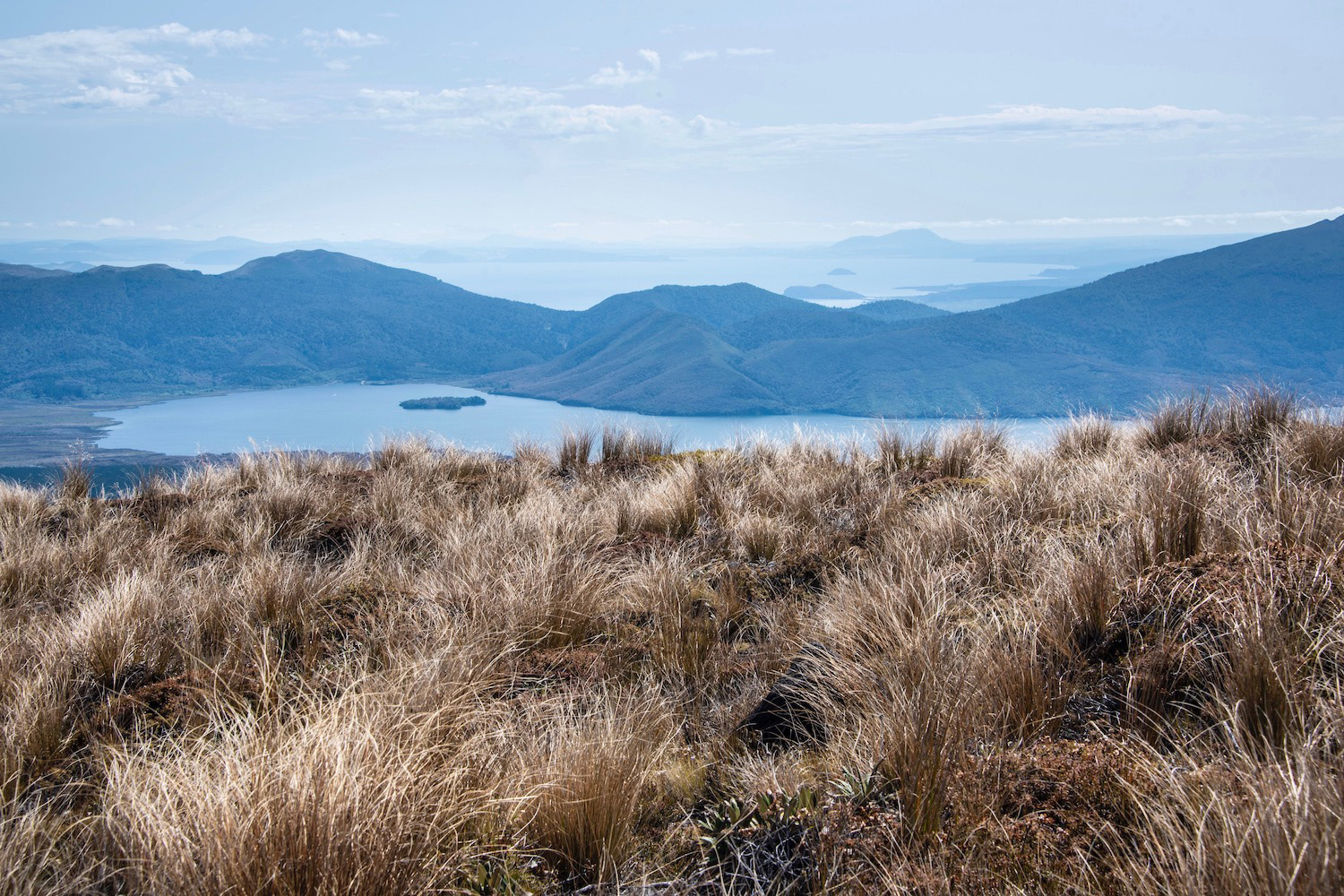 Lake Taupo is really deserving of 1-2 nights at a minimum, but you can come here on a day trip if you must, be it to spend time at the lake shore, or to embark on some kind of specific excursion, such as a Waitomo Caves tour from Auckland. (Note that I chose to skip New Zealand's so-called "Glowworm Caves"—I'm not about to drop a bunch of cash and spend half a day at a place where photos are forbidden!)
Rotorua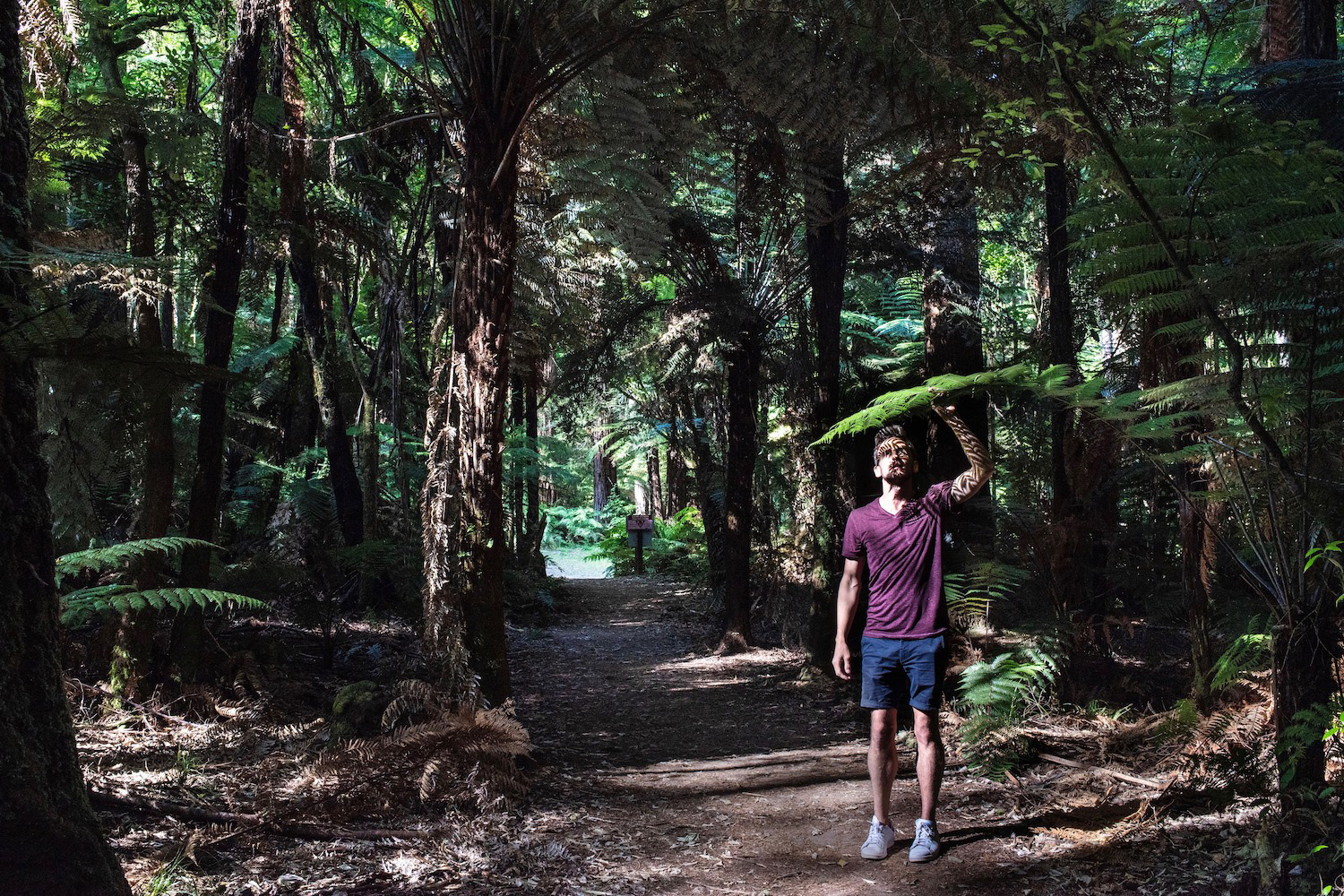 When it comes to day trips from Auckland, Rotorua is not at the top of my list—I didn't enjoy the city immensely, neither attractions such as Whakarewarewa Redwood Forest and the "thermal wonderland" of Wai-O-Tapu, nor the general feel of the city. I found the Maori culture that's so much a part of the city's marketing pitch to be fake and commodified; I found the majority of people there, in general, to be impolite and even mean.
Coromandel Peninsula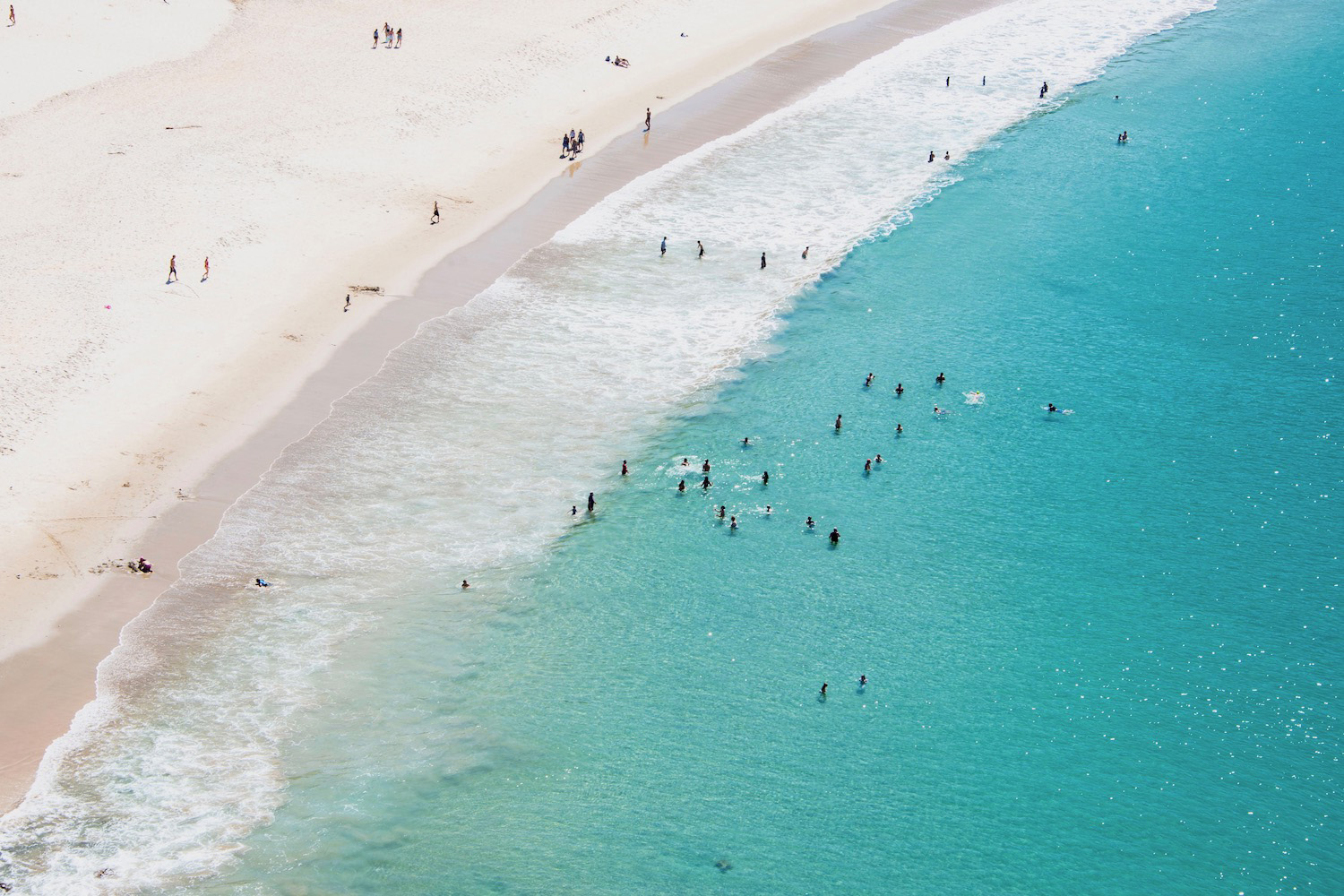 This is one case (I'll mention another in a minute) where I think it's better to have your own wheels, as opposed to taking an Auckland to Coromandel tour, or attempting to arrange the trip by bus. Whether you travel all the way to the northern part of this pretty peninsula and hike up to the viewpoint of New Chums Beach, or stop before you even get there in earnest in the city of Tauranga, the Coromandel Peninsula is a worthy excursion from Auckland.
Hobbiton
Whether you're considering a Hobbiton tour from Auckland or are just wondering whether to visit the place at all, allow me to weigh in. Frankly, I've never read Lord of the Rings (blasphemy, I know), so I was not predisposed to go here one way or the other. But when I saw the price tag of nearly 100 NZD, and learned that the only way to see this place was on a gimmicky organized tour, I was definitely not about that life.
Can You Do Tongariro Alpine Crossing on a Day Trip?
Although I've so far covered many more day trips from Auckland, I haven't covered a lot of hikes. One in particular is theoretically doable as a day trip from the city, although you'll have to stay within pretty well-defined parameters if you want to be able to do it without staying overnight at Lake Taupo. You'll also almost certainly need to rent a car, which may or may not be within your budget or what you desire, depending on the contours of your trip otherwise.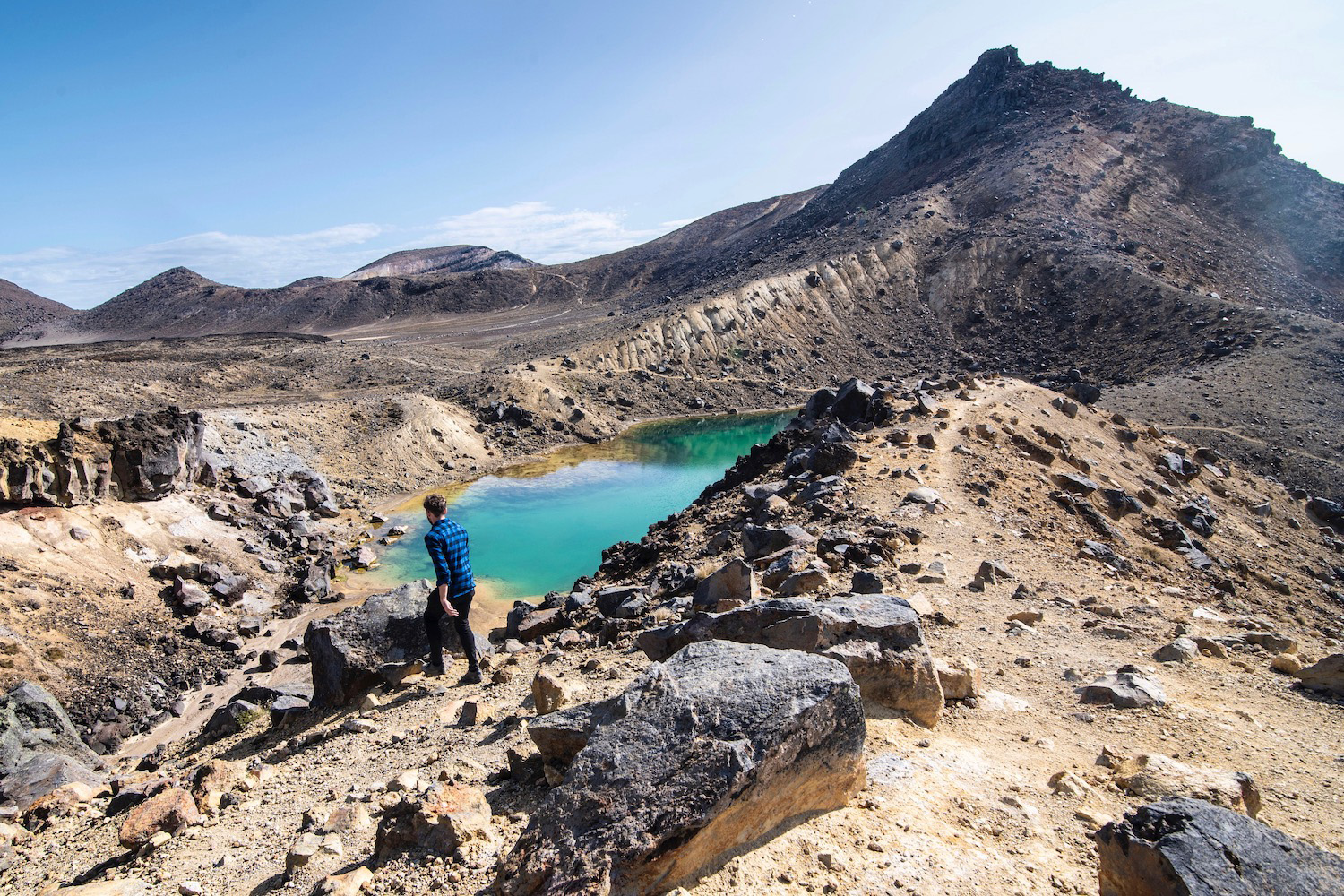 On the other hand, among self-drive day trips from Auckland, this is my favorite. You'll need to do it as an afternoon hike, since it simply won't be possible (or at least not humane) to arrive by about 6 or 7 a.m., before the morning crowds trickle in. Addition, in order to avoid the complication of needing a Tongariro shuttle service, you will probably also want to park at Ketetahi parking lot, and go in the "back way" to see highlights such as the Emerald Lakes.
How Many Days Should You Spend in Auckland?
As far as the topic of how many days in Auckland you should spend, that's a pretty easy question. In general, I would say you should spend a full day exploring attractions in Auckland's city center, then stay one night for each day trip you plan to take. (This assumes, of course, that certain "day trips" I've mentioned above will make more sense as overnight excursions along your driving route through the North Island.)
Personally, I spent 2 days in Auckland: One climbing Mt. Eden and photographing the city's skyline at night; the next traveling by boat to Waiheke. I think visit Lake Taupo, the Tongariro Crossing, Rotorua and the Coromandel Peninsula (in that order) as I drove around the North Island before heading south. I decided not to visit Hobbiton and have absolutely zero regrets for having made that decision.
The Bottom Line
Whether you're seeking ideas on day trips from Auckland or want more general information on how long you should spend in Auckland (and why), you're in the right place. In general, I'd say most travelers should aim to spend at least a full day in Auckland's city center, whether they follow that up with a day trip to Waiheke and a road trip around the North Island, or simply use Auckland as a base to explore destinations like Lakes Taupo and Rotorua.