I was mentally combing through my list of things to do in Auckland when the obnoxious Upper Midwestern voice began blaring from the seat behind me. "Did you know," the woman asked her husband, precisely as the plane stopped at the most distant gate of Auckland airport's international terminal, "that the customs dogs here are beagles? Isn't that fantastic?"
Although I did end up seeing one of said beagles while my bags were being randomly screened, I had no idea why Miss Minnesota (or, perhaps, Wisconsin) had been blathering on about such minutia: We had just landed at the literal end of the Earth, and I was more concerned about finding Hobbits than anything that walked on four legs. (Or I would've been, had I ever read Lord of the Rings—go on, judge me.)
I spent the 45-minute bus ride to Auckland's city center precisely as in awe of how beautiful and pristine everything around me was as I'd been during the flight's descent over the Hauraki Gulf. After a rough long weekend in Sydney, I was finally ready to begin my first trip of 2020 in earnest.
90 Minutes of Daylight
The most stunning place the bus passed through on its way toward the CBD had been Mt. Eden Village, which was convenient: I'd been planning to take in a view of the city from atop its namesake mountain anyway. A meal at one of the cafes sheathed in the colorful strip of row houses beneath it was a logical precursor to my hike.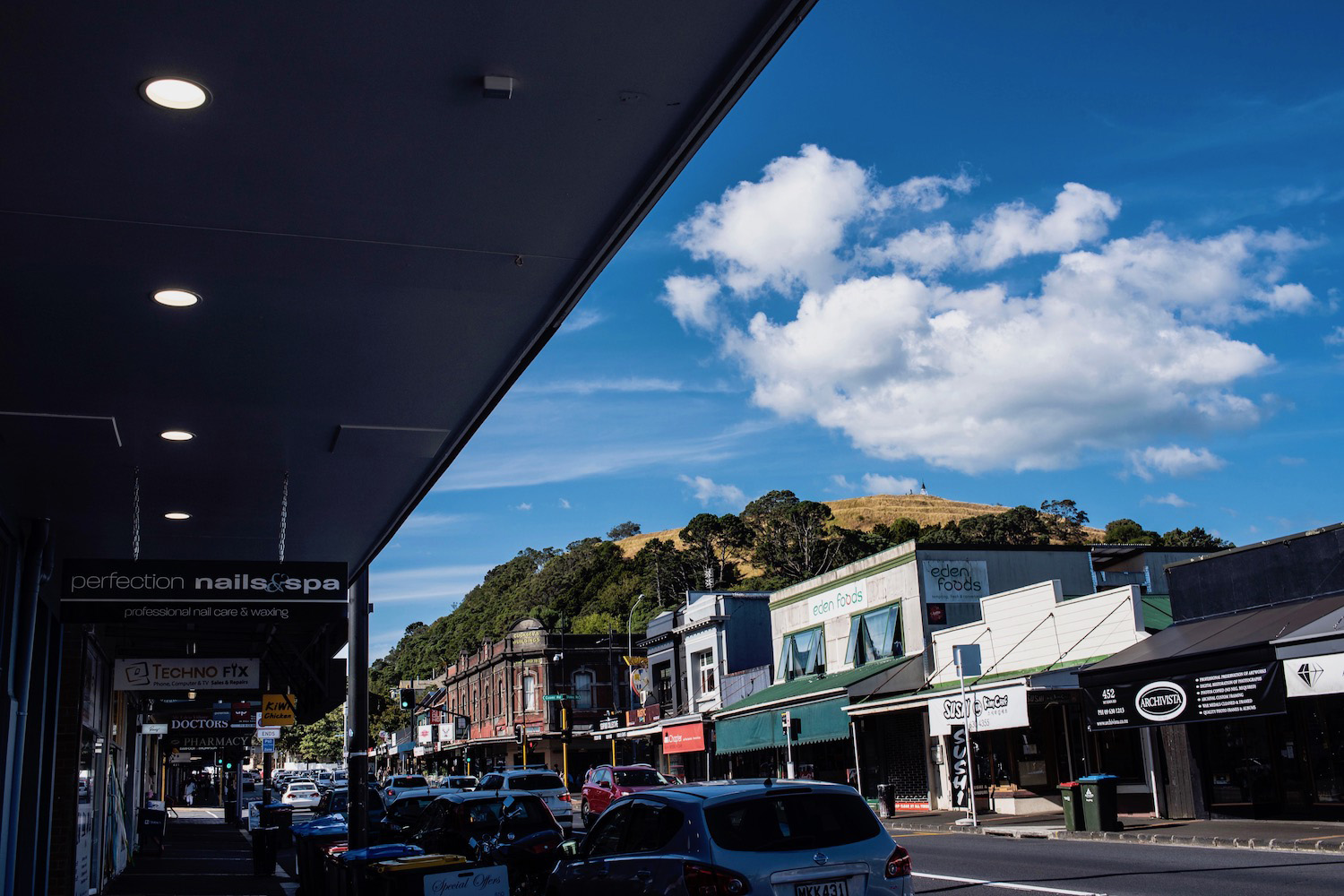 I ended up settling for a place called Frasers. (I might've chosen to stop here at least as much because of the handsome waiter I saw tending to guests at its sidewalk tables as the opportunity to dine in the late afternoon light itself.)
Low-key flirting with young men with whom you have no chance, of course, isn't usually considered one of the top things to do in Auckland. Then again, neither is following the Google Maps route to the top of Mt. Eden, only to discover you've been trekking atop a trail that's temporarily closed for an archaeological dig.

I briefly considered waiting at the precipice until sunset, but then I realized there were still two hours to go and decided to descend to street level, where a spent Jacaranda tree had shed about three quarters of its lavender blossoms atop a house imagined cost dozens of times more than it was probably worth. I walked back toward the city center, and sat down for a Malaysian dinner as I thought over how I would spent the last 90 minutes of daylight.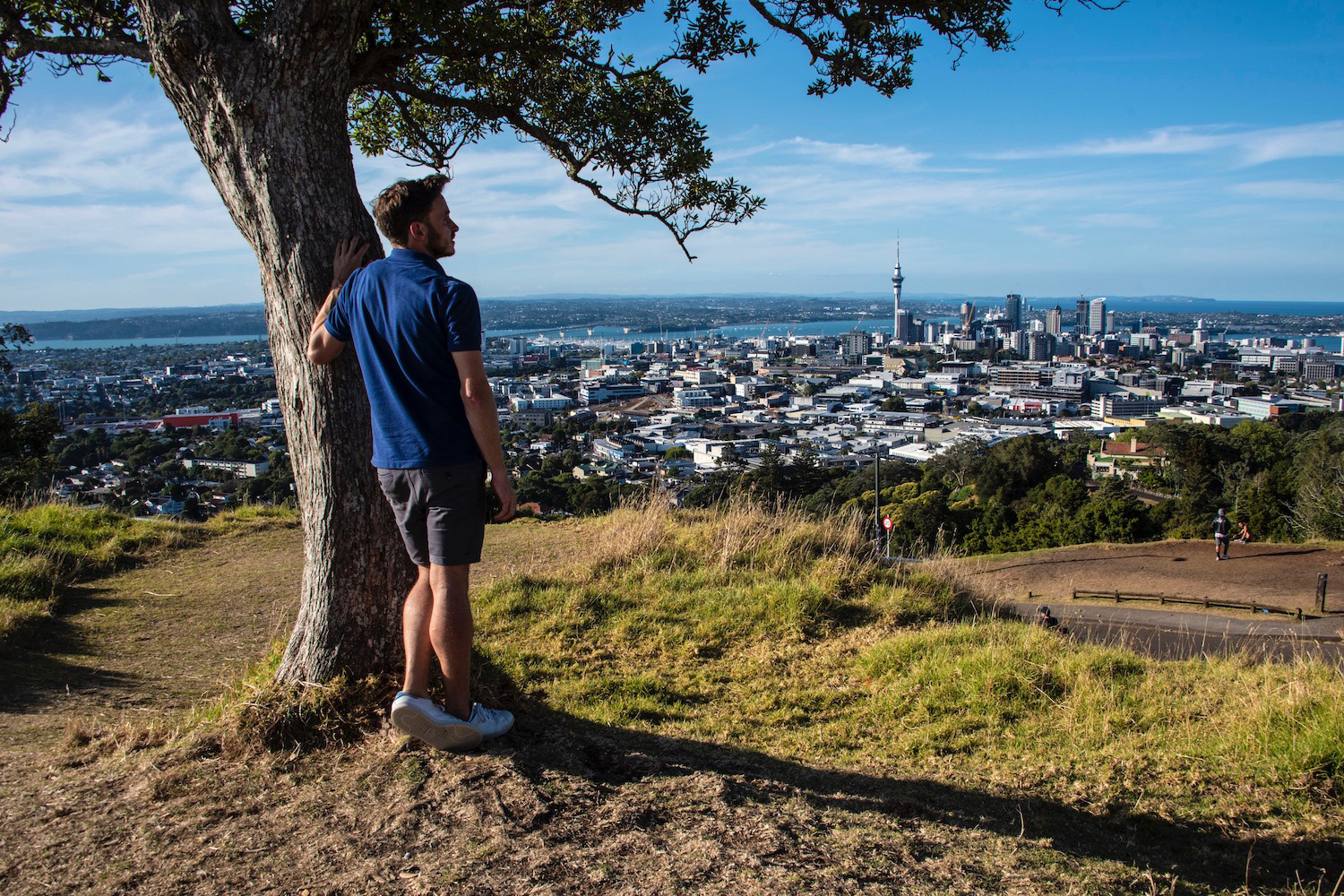 Being Present
The first full day of a long trip is always something of a reckoning. Tuesday, upon stopping for breakfast at The Coffee Club (an Australian chain whose menu, I soon learned, had been better in Thailand than it is in New Zealand), I reckoned with a sense of anxiety I couldn't put my finger on, at least not until arriving on Waiheke Island a couple of hours later.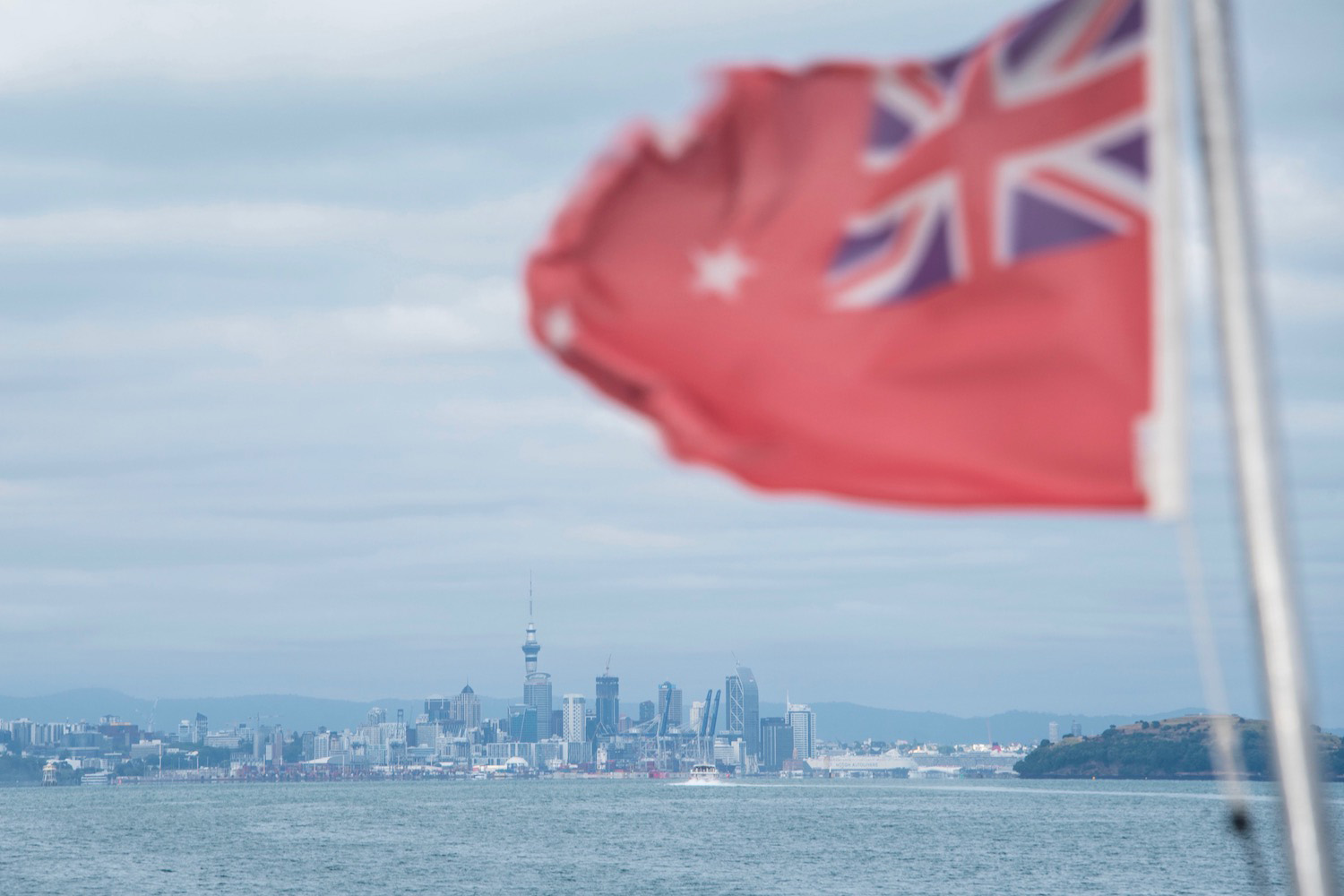 Slow down, said the sign, which was situated across the street from a lot full of the e-bikes I decided weren't worth the $69 rental fee, You're here. Being present, I imagined, would certainly alleviate the sense of quasi-panic I'd been feeling for the entirety of my time in New Zealand thus far, even if I feared my selection of things to do in Auckland was too robust to slow down too much.
In fact, my fears were unfounded. After making the short walk from Matiatia Port to the town of Oneroa, I veered off the sidewalk toward the island's 100 km walking track, and headed eastward along the jagged coast, stopping briefly above Sandy Bay before arriving at Palm Beach (which had only a couple of palm trees, but at least a dozen nude sunbathers—only one was worth more than a passing glance).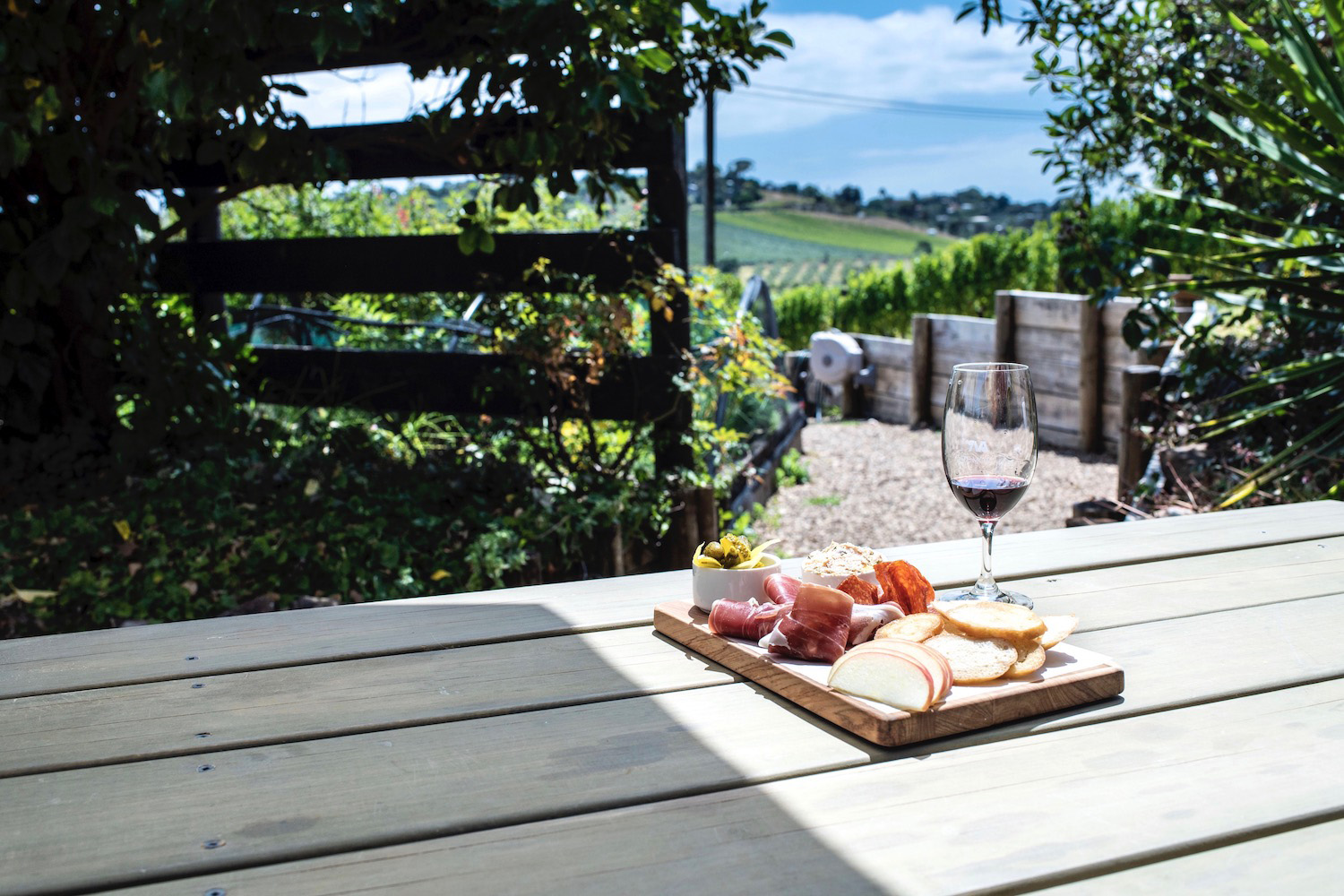 At this point I caught my first bus of the day, which dropped me about 25 minutes from Te Motu Winery. Here, I sat down for a wine flight and a charcuterie board, engaging in a lively conversation about life and travel with a charismatic Argentine waitress, who I imagine might've been my friend if she hadn't been working and I didn't have one more stop on my itinerary.
Appetite and Ability
Waiting at bus stops wasn't something I planned to include among my things to do in Auckland, so I decided to walk the entirety of the two kilometers from Te Motu to Onetangi Beach, which is much more impressive from panoramic Sea View Road than it is from sea level. Having declined to swim or surf here, for lack of appetite and ability respectively, I instead sat down at a waterfront gastropub.

The older waiter was generous with his pour of sauvignon blanc, which made me feel guilty when I decided to order a second glass. I'd love to, I told the truth, before lapsing into a lie, but I don't have time.
It was a strange falsehood on which to fall back, given that there was no reason at all I had to take the next bus back to Matiatia, or even the one after that or the one after that. Certainly, the pace of the day had been slow by my standards, and had seen me interacting with the people, places and things (well one category of things: Wine glasses) more than I'd done across the Tasman Strait just 48 hours earlier.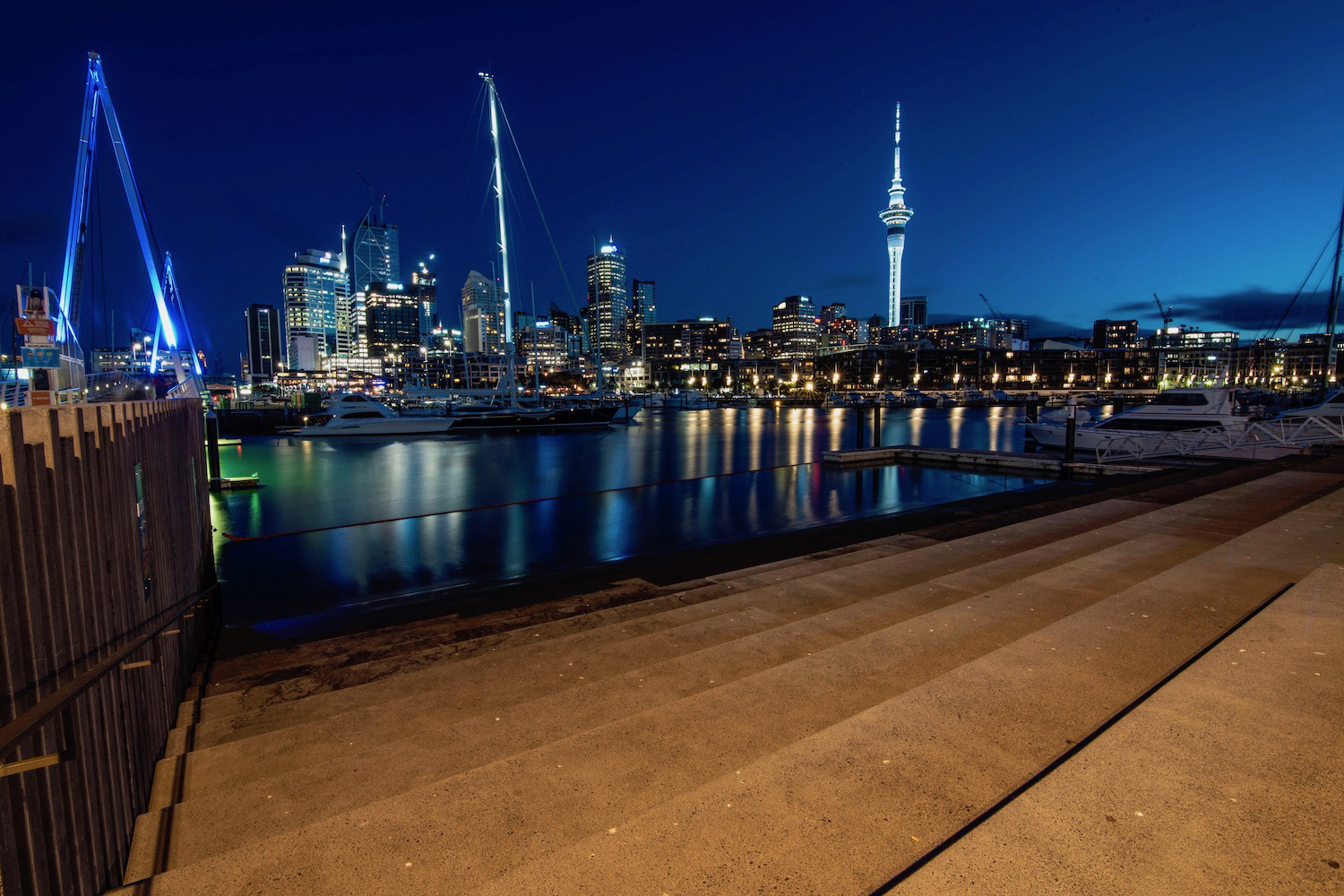 Still, I felt like I'd seen what I needed to see as I boarded the ferry back to Auckland Harbor, even if no things to do in Auckland (at least not of the pressing sort) would be waiting for me when I got back. I felt humbled by how pristine all the islands of the Hauraki Gulf archipelago looked as we sped past them toward Auckland's skyline, which conversely looked much more impressive from farther away than it did when it finally came into focus.
Worthwhile Perspective
Another lie: I did have a single item left on my list for my second of two nights in Auckland, though I wasn't sure if I'd have the energy to see it through. Monday evening, you see, I'd retreated to my serviced apartment after my too-spicy Beef Rendang Nasi Lemak, rather than having made an effort to see the illuminated skyline from any worthwhile perspective.
It reminded an open question as I sat down Tuesday for the kebab I'd been craving, and remained so less than half an hour later, when I tore into the Vietnamese summer rolls I decided to eat after said kebab came out drenched in mayonnaise instead of the tahini I'd been promised. Needless to say, if I post a picture of Auckland after night has fallen, you'll know I decided in the affirmative.
I wasn't married to it, certainly, just as I'd been apathetic to New Zealand's drug-sniffing beagles, as adorable as they are. Feeling obligated to do or see shit was no longer high on my list of the things to do in Auckland, let alone a habit I was willing to reinforce before beginning my 12-day road trip of the North and South Islands commenced Wednesday morning.