Let's be honest, Guadalajara isn't on your travel bucket list. It certainly wasn't on mine.
But maybe after reading this post, you may consider penciling it in. Do people even use pencils anymore?
Here's the truth. Guadalajara is Mexico's 2nd largest city. It stands up to the competition quite well. Sure, it has a long-standing arch nemesis (Mexico City), but it plays second fiddle to nobody.  It's classy, sophisticated and takes care of itself just fine.
Nicknamed the "Pearl of the West", Guadalajara is considered a major cultural centre.  It has several universities, two culinary institutes and 22 museums. In 2005, it was named an American Capital of Culture.
That being said, it's tough to narrow down what to see and do in a city this influential.  But here's a list of 6 must considers.
See – Historic Centre. Not only is this where all the action is with plenty of hustle and bustle, the historic centre of Guadalajara is beautiful, colonial and grand.
The main centrepiece is Guadalajara Cathedral. You can't miss it. Since the mid-16th century, it has been built, destroyed by both fires and earthquakes and rebuilt again. It is the iconic image of the city.
And no, this isn't a crime-free zone. Don't be paranoid, relax. But do keep your eyes open of course and if you care about your valuables, you should keep them close.
See – Tlaquepaque
Located a few kilometres south of the historic centre, you find arguably one of the most picturesque towns in this region.
Tlaquepaque (pronounced Tla-ke-pa-ke) is a municipality that got swallowed by the urban sprawl of Guadalajara and has now become a neighbourhood within the  city itself.
The main features include 2 main churches and a large public square, lined with restaurants and shops. Speaking of shopping, Tlaquepaque is known for its pottery and blown glass.
Quaint and fairly quiet, it's a perfect place to relax a bit, stroll its narrow streets and have a drink all while listening to a Mariachi band or two.
See – Mariachi bands
Speaking of which, Mariachi of course was born in Guadalajara and over the span of the past 100 years, has become the unifying and proud symbol of Mexico and of Mexican identify as a whole.  Making a point to listen to the lively, passionate sounds of this great folk music tradition is a must.
If you can make it to Guadalajara in early September, you can catch the annual 10-day International Mariachi Festival where 500 mariachi perform throughout the city.
Do – Tequila
Is there a better way to listen to a Mexican national tradition than by drinking the Mexican national drink?
I'm talking about tequila, of course. And the answer is no, there isn't. It's perfect. Tequila was born in Guadalajara, but if you find that you want to escape the city, you can go  about 70 kilometres west to the town of Tequila itself. It makes for a great day trip.
To see the Tequila Trail, which is home to some of the world's most popular tequila distilleries, you have several options. One being the Jose Cuervo Express which is a train that runs directly from Guadalajara to Tequila.
The Tequila Express is another train that takes you from Guadalajara to the Tequila Herradura distillery in the municipality of Amatitan, roughly between GDL and Tequila. It takes you through the land of blue agave all while listening to a live Mariachi band on board. This option is available on weekends and features tastings, tours, dinner – a complete experience.
Or if you're a free spirit, you can always drive about an hour to reach your destination and take it in your way.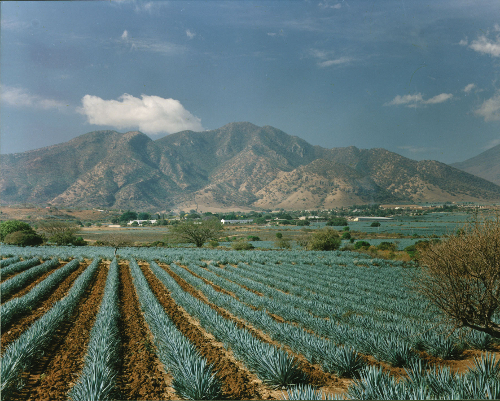 See – Chapala
If you're looking for another day trip idea, consider heading about 50 kilometres south of Guadalajara to the city of Chapala.
Located along the north shore of Lake Chapala, Mexico's largest freshwater lake, Chapala is a great place if you want to explore a bit more of Mexico's small town charm and join the many city dwellers who come here on weekend getaways.
It's relaxing and the swimming is pretty good.
Do – Torta Ahogada
Hungry yet?
Ya, you are.
A trip to Guadalajara isn't complete until you've eaten a Torta Ahogada (aka "Drowned Sandwich), a dish native to the city.
Made with biroti bread, the sandwich has a thick, crunchy crust and a softer interior and is often stuffed chopped fried pork and then fully submerged into either a dry chili pepper sauce (spicy or mild) or a tomato based sauce.
It's meant to be eaten with bare hands and because of the amount of sauce, it's inevitable that you will make a mess. Not to worry, making a mess and getting dirty is part of the experience.
Have any other suggestions about what to see and do in Guadalajara, Mexico? Share the love.