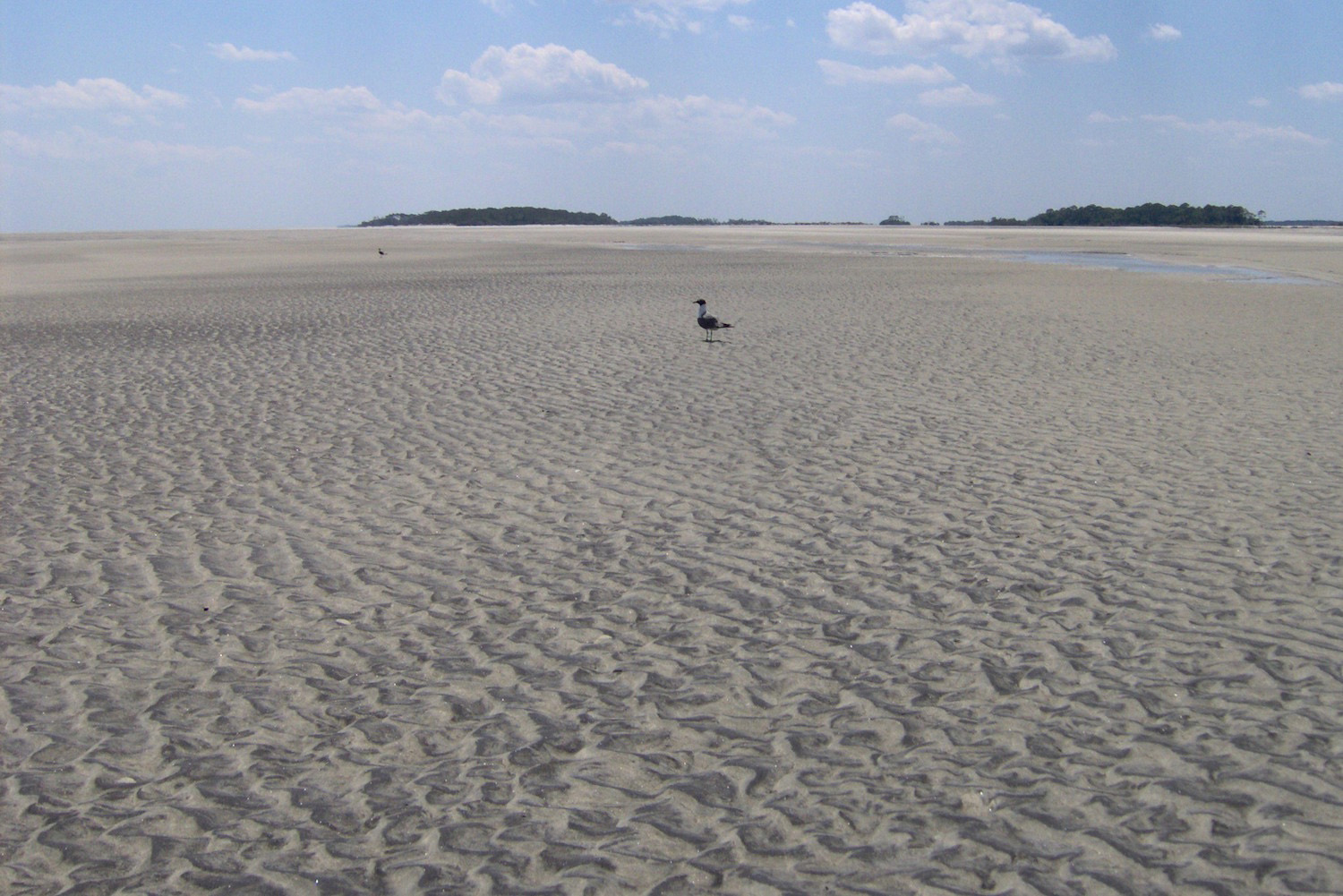 Image via Wikimedia Commons user Brian Stansberry
Savannah, Georgia is a captivating enough city that the idea of taking a day trip, at least on your first or second trip to the city, might seem unnecessary, or even ridiculous. If you happen to visit during the summer, however, when high temperatures soar into the 90s and humidity nears 100%, a palm tree might seem a more appealing place to lay under than trees draped in Savannah's spanish moss, as charming as there are. Here are some of the best beaches to help you beat Savannah's summer heat.
Tybee Island
Tybee Island is not only the most popular beach for Savannah's summer visitors, but is also the most convenient to the city, located less than 20 minutes to the east of downtown. In addition to its white sands and bright, turquoise waters, Tybee Island is also home to a quaint town center. Make sure to visit the Tybee Island Lighthouse for an especially picturesque vista.
Tybee Island is most refreshing during the summer, and perhaps most popular during Spring Break, when local students flock there to enjoy the beach, but one of the best times to visit if you prefer lighter crowds is during the winter, when highs are mild enough that you only need to wear a light jacket.
Wassaw Island
Unlike Tybee Island, Wassaw Island isn't home to any permanent human habitation, which gives it a much wilder feel than its more popular cousin. Wassaw Island has more than seven miles of beaches which, in addition to being delightful for swimming or watching the sunset, are paradise for birdwatchers.
Wassaw Island is more calm and desolate than Tybee Island, but it's also a bit more difficult to get to. To reach Wassaw Island, located southeast of downtown Savannah, take Highway 204 until you dead into the entrance of Skidaway Island, at which point you'll need to continue by boat, either your own or one you hire.
Hilton Head Island
If you're comfortable crossing state lines to get to the beach, head to Hilton Head Island, located just up the coast from Tybee and Wassaw Islands in nearby South Carolina. Keep in mind, however, that the drive is just a mere 45 minutes, so even though you're technically in another state, you're still close enough to Savannah to due Hilton Head Island as a day trip.
Although Hilton Head Island requires more of a trek than either of its cousins in Georgia, the reward is a larger selection of hotels and resorts, including a number of luxury brands. Additionally, while the village on Tybee is simple and offers little in the way or dining and entertainment, Hilton Head Island boasts what is practically a small city, filled with restaurants, bars, shops and all your other favorite creature comforts.