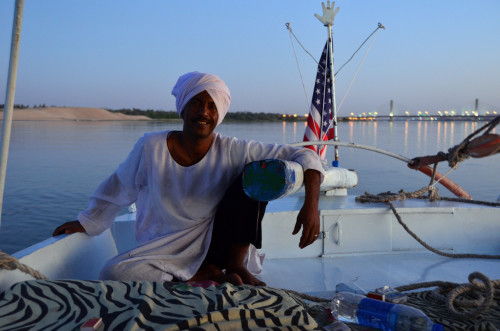 I am neither apathetic to nor jaded with the American political process, although I am certainly separate from it: I watched the major party conventions from Berlin and Bangkok, after having been abroad off and on for three of the past four years.
It is as something of an outsider then, that I make my claim: The conventions — and, on a larger level, the party platforms — were basically the same. Sure, the DNC had better speakers to sell its well-written ideas (Although, for the record, I will take RNC dance moves set to "My Neck, My Back" over Michelle or Bill any day).
The bulk of what I heard coming out of Tampa and Charlotte three weeks ago was the same sad story I've been hearing my whole life: Times are tough; it's the other party's fault; and we're here to fix it — but we're not going to tell you exactly how!
If my travels have taught me one thing, it's that times are not particularly tough in America. How many Americans lack access to clean drinking water? How often do Americans succumb to malaria, or die from ordinary diarrhea?
I won't pretend that the economy is great, or has been for the past several years: The reason I fled the U.S. in late 2009 was to take a job teaching English in China, where the word "recession" is the last one on anyone's lips.
But China is not unique in this regard: Economic activity, and jobs intended especially for foreigners are plentiful throughout the developing world. Not to mention the Internet, which became my source of sustenance after I traded teaching for a gig with a digital media company.
And guess what? Our American passports allow us to take advantage of these opportunities more fully than perhaps any other nationality in the world, if only we are willing.
High gas prices? Please. Forget about $12 gas in the U.K. and Europe — did you know that a gallon of gas costs over $4 in India, which is higher than the daily wage of the average Indian? If gas prices are still too high for you to pay, ditch your car for a bike, move closer to work or carpool. That way, even when the person you vote for inevitably takes the side of Big Oil, it will barely affect you.
And while you're waiting for your party of choice to solve the education crisis, why not take advantage of our free, open access to the Internet? Turn off the Disney Channel (or The Daily Show) and show your kids (or yourself) something about the world outside Hollywood and New York.
I am thankful to have been able to travel so extensively the past three years. But I was able to travel not because my parents are rich (they aren't) nor because I got lucky (I didn't).
I transformed my life because I realized, before, during and most of all after travel, that for all the "problems" our country is currently facing, I had the opportunities transcend them. I had a choice. I had a chance.
As Americans, we all have a chance. And most people in the world don't. So please, don't waste yours.