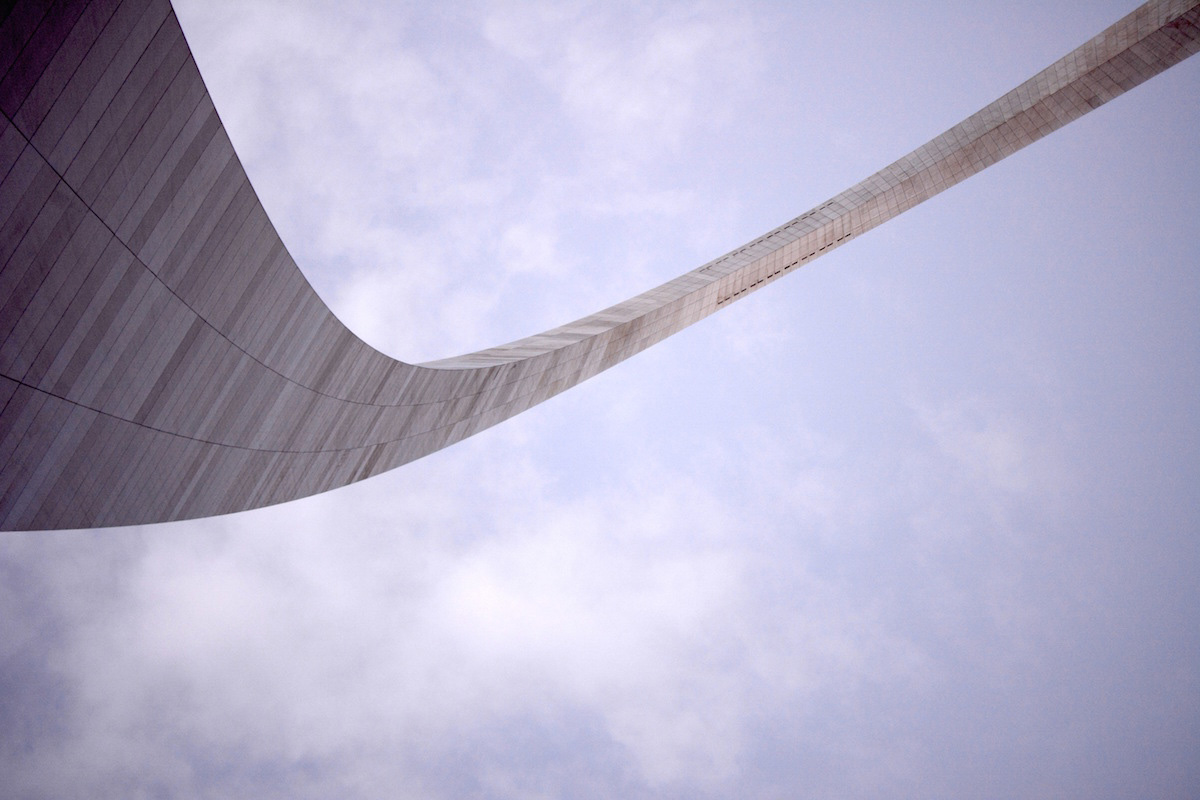 Thanks to its location right in the middle of America. St. Louis often gets lost amid the shuffle of great American cities. Even if you except that St. Louis was one of the most important cities in the world as recently as 100 years ago (hello World's Fair), it's still unfair that such a well-rounded city gets ignored like it does.
To be sure, more than 200 years have passed since the city's founding, so the idea that you can sample amazing things to do in St. Louis in a short time might seem too good to be true. If you've got 24 hours and a sense of adventure, however, you can get a cross-section of this great Midwestern city.
Morning at the Gateway Arch
After having breakfast, head to downtown St. Louis, where you'll find St. Louis' – and indeed, one of America's – most important monument: The Gateway Arch. Built in 1965 to commemorate 100 years of American Westward expansion, the Arch is at once retro and timeless, which is also a word you could use to describe the incredible panoramic view from the top. Fair warning: It sways!
Lunch on the Loop
Next, head west down I-64 to Skinker Blvd, which you'll recognize by the giant Amoco sign that towers above the highway exit. Head north for a few minutes until you reach Delmar Blvd, home of the iconic University City Loop, named for the streetcar depot that used to exist here. Today, the Loop is one of St. Louis' foremost dining districts, so enjoy lunch here, whether you enjoy burgers at Blueberry Hill, deep-dish pizza at Pi or artisan tacos at Mission Taco Joint.
An Afternoon in Forest Park
St. Louis' former fame led it to being the site of the 1904 Summer Olympics and also, that year's World's Fair. Although much of the related construction has been demolished, the massive Forest Park is one remnant of the grandeur that used to define this city. Enjoy a leisurely walk under weeping willow trees or rent a paddle boat and take it out onto one of the park's lakes. If the weather's bad or you're feeling antsy, head to the nearby St. Louis Science Center to stimulate your brain.
Dinner on South Grand
South Grand Boulevard is famous for many things, from sprawling Tower Grove Park to St. Louis' annual gay pride parade. Another of South Grand's best features is its restaurants, whether you enjoy Thai at The King & I, Vietnamese at Lemongrass or Middle Eastern at Café Natasha. In summer, follow up your delicious dinner with frozen custard at St. Louis favorite Ted Drewes, or in winter, warm up with a latte or cappuccino at MoKaBe's.
Evening Cocktails in the Grove
St. Louis is the picture of urban revitalization, and in no other part of the city is this more true than The Grove, the stretch of Manchester Avenue between Kingshighway and Vandeventer Boulevards. Indeed, the Grove is an apt place to end your amazing day in St. Louis all on its own, with a wide array of bars include the hip Midnight Cowboy (which also doubles as a Mexican restaurant), sophisticated SoHo Lounge, and eco-friendly watering hole the HandleBar.