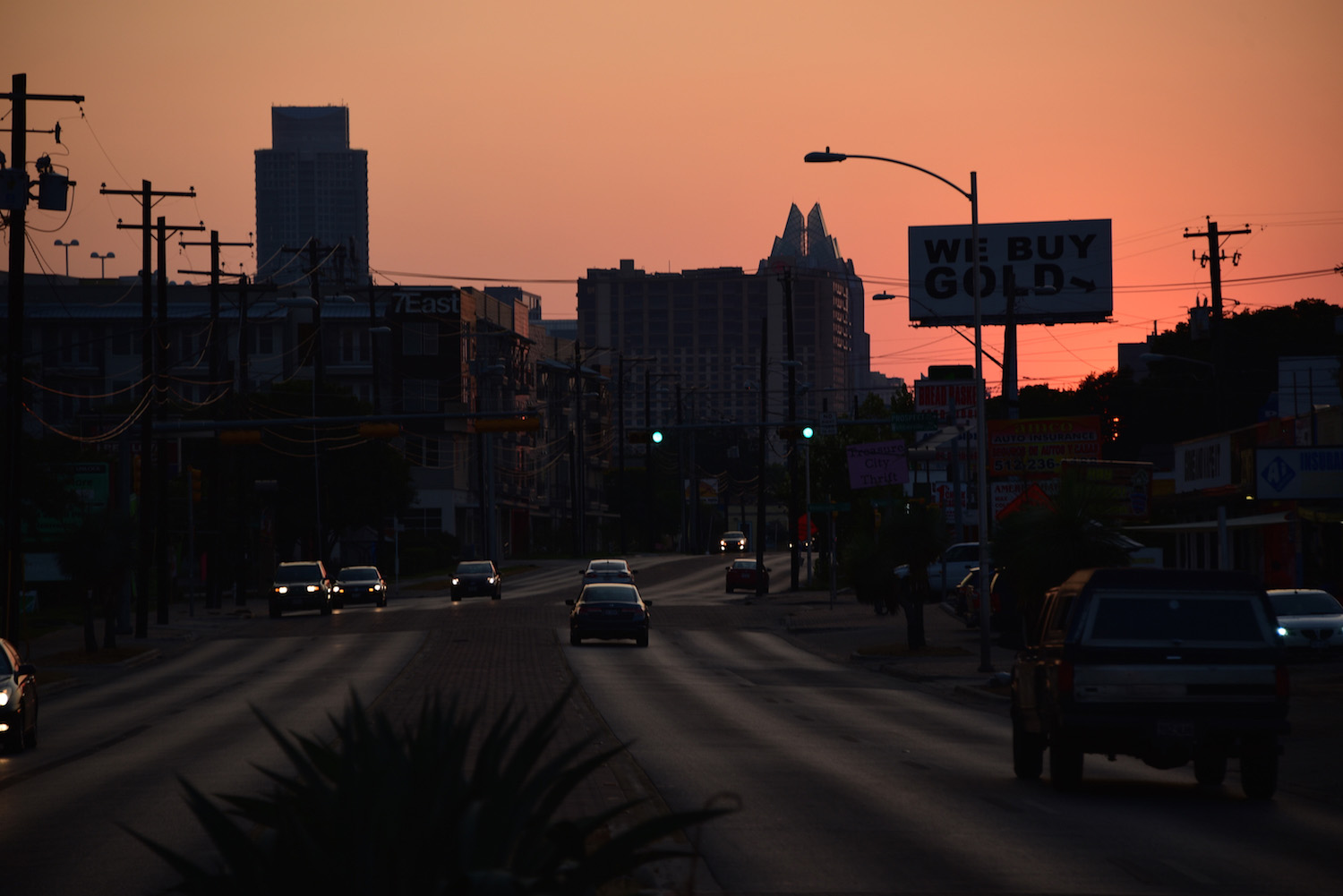 You might've heard locals refer to Austin as the "City of the Violet Crown" and noticed the dozens of establishments around town that riff off nickname. What you might not realize, however, is the origin of the name: The purple hue that tends to hover over the city as the sun sets each night, particularly during the winter months. Even if you can't manage to see Austin's famous purple haze, there's nothing like a capital of Texas sunset – here are the best places in town to watch one.
Mount Bonnell
One of the most remarkable things about Austin is how much nature still exists within the central part of the fast-growing city. If you follow 35th St. westward from town until it dead ends – a distance of just a couple miles – you end up at Mount Bonnell, set atop a bluff that not only towers over Lake Austin beneath it, but provides a beautiful panorama of downtown Austin, which is all the prettier at sunset.
Lady Bird Lake Boardwalk
Another example of Austin's urban nature is the Hike and Bike, a fitness trail that runs for nearly 12 miles around Lady Bird Lake, the dammed portion of the Colorado River that runs through downtown. In 2014, the city expanded parts of the trail to include a boardwalk which, in addition to being incredibly scenic (it runs out onto the lake), provides a spectacular vantage point for sunset, and indeed of the Ausitn skyline as it begins glittering into the night.
Congress Avenue Bridge
This bridge, which is where Austin's iconic South Congress Avenue crosses over the Lady Bird Lake into downtown Austin, is most famous for the colony of Mexican freetail bats that live underneath it, the largest colony of said bats in North America.
Although many people opt to stand atop the bridge to watch the bats emerge at twilight, there's one major benefit to standing under the bridge – and it's not bat guano in your hair. You'll enjoy an incredible sunset, with the silhouette of the bridge and the bats in the foreground.
East Austin
"East Austin" is the phrase on everyone's lips in Austin, whether you're looking for a great happy hour, a delicious meal or a place to buy real estate. Although the industrial landscape east of Interstate 35 becomes less and less gritty with each passing year, it still makes a captivating foreground for any Austin sunset. If you're a photographer, hang out by the train tracks on Waller Street between 4th and 5th, or down the end of 7th Street near Pleasant Valley for the most picturesque views of the sunset from East Austin.
The good news? These are only a few of countless options for watching the sunset in Austin. The better news? Sunrise is just as beautiful – if you don't get too acquainted with Austin's party scene the night before, that is.