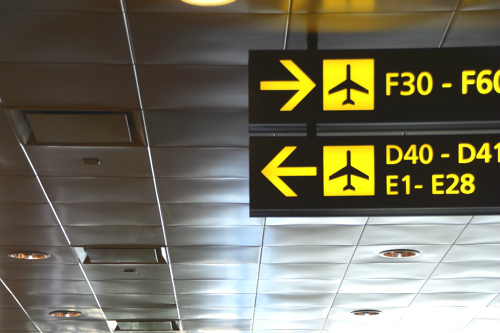 As round-the-world travel becomes increasingly popular, so too has the appeal of round-the-world plane tickets increased. Airlines advertise round-the-world plane tickets, usually shortened to "RTW tickets," as being advantageous not only from a financial perspective, but also a logistical one.
But do RTW tickets actually save you money, time or stress? I'll let the facts do the talking.
What Is a RTW Plane Ticket?
In its most basic terms, a RTW ticket allow a traveler to fly all the way around the world (that is, from one airport back to the same airport) in one direction. The traveler may only fly through his home airport again at the end of his journey.
RTW tickets are typically sold by airline alliances, such as Star Alliance, SkyTeam and oneworld, rather than individual airlines. RTW tickets are priced at flat fees, according to the number of miles to be flown, and the traveler is issued a corresponding number of coupons. As a result, travelers must commit to an itinerary at the time of booking.
Although RTW travelers need not fly all portions of their round-the-world journeys, each overland sector (the cost of which the traveler must pay on his or her own) requires the traveler to use one of his flight coupons.
Fine Print of RTW Plane Tickets
In addition the requirement that RTW itineraries be flown in a single direction, they must hit all of RTW travel "zones," which correspond to continents and regions defined by the issuing airline alliance. RTW travelers must book a minimum amount of stopovers (non-travel periods greater than 24 hours in length), and are limited to a maximum number of stopovers.
Travelers on RTW tickets may make changes to their itineraries up the date of departure of the flight they want to change, but these changes are subject to fees, sometimes hundreds of dollars. Likewise, travelers in certain classes of service must pay surcharges to board special aircraft or seats, such as the first-class "Suite" onboard Singapore Airlines' fleet of Airbus A380s.
Overall, although RTW tickets may offer a high level of flexibility or value, travelers must usually choose one or the other. If you require both flexibility and value, you would be better served booking individual, one-way tickets, using my advice as a guide.
What About Regional, "Circle" or Country Tickets?
For travelers who aren't going all the way around the world, airlines offer regional or "circle" fares. Just as RTW fares offer discounted or flat-fee travel around the world, regional fares allow travelers to fly within a region (or, in some instances, a single country) for a per-segment fare that is usually assessed based on the number of miles flown.
Travelers who fly on regional, "circle" or country passes are subject to many of the same restrictions as RTW travelers. For example, if you want to take advantage of Star Alliance's "Circle Asia" fare, you must book at least three segments, and hit each of three designation regions, which in this instance include "North Asia," "South Asia" and "Australasia."
As is the case with RTW tickets, modifications to regional or country tickets usually incur a fee. Consequently, the bottom line is similar when it comes to these tickets: Travelers looking for value and flexibility should simply book segments individually.