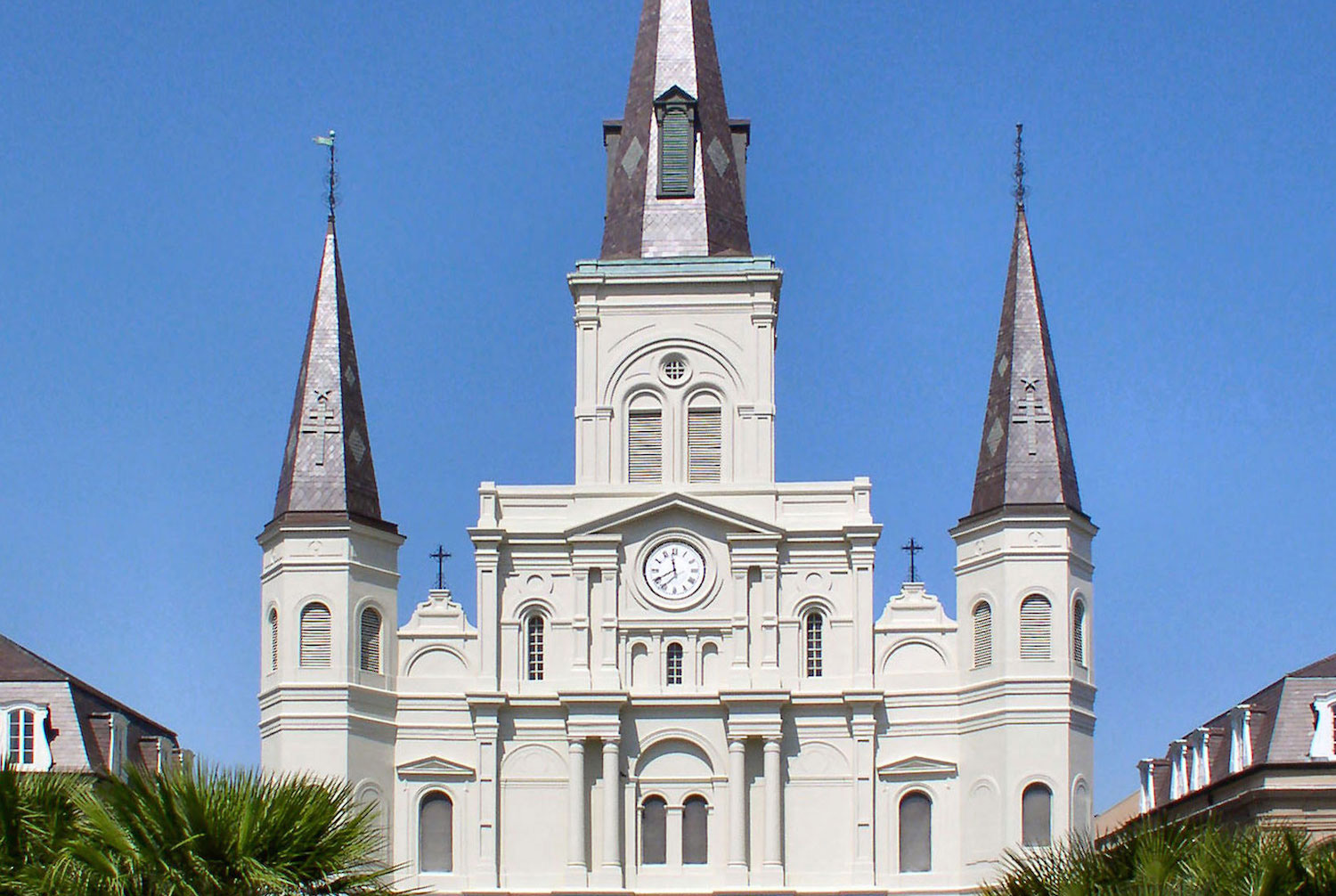 New Orleans is world-renowned for many reasons, from its abundant French-colonial architecture and Creole culture, to its legendary party scene, to its triumphant rebound after the tragedy of Hurricane Katrina. One fact about New Orleans many travelers don't consider is the fact that New Orleans is a great place to visit any day of the year, thanks to its mild, dry winters. Here are some ideas on how to best enjoy New Orleans in each season. Above photo credit: Image credit: Wikipedia.org/wiki/Roman_Catholic_Archdiocese_of_New_Orleans.
Winter Parties
On the surface, the idea of visiting New Orleans during the winter might seem strange, until you realize that New Orleans' most famous tourist draw occurs right in the middle of it – Mardi Gras draws hundreds of thousands of travelers to New Orleans every February.
Even if you're not a heavy drinker and aren't a fan of beads, however, you can still enjoy a trip to New Orleans before the leaves return to the trees. New Orleans' winter temperature hovers around a balmy 50ºF, while precipitation is low, so whether you're exploring spooky cemeteries or enjoying Christmas on the Gulf Coast, there's no reason not to visit New Orlenas during the winter season.
The Colors of Spring
New Orleans is quite literally blooming in spring, with fragrant magnolias and fluorescent azaleas lighting up street corners from the French Quarter to the shores of Lake Pontchartrain. Springtime in New Orleans is also a fruitful time to visit if you happen to be a fan of jazz, since that's when the annual New Orleans Jazz and Heritage Festival occurs – specifically, late April and early May.
Spring is also when the French Quarter Festival occurs, celebrating the same streets where Mardi Gras takes place months earlier, albeit in a more restrained fashion. Although parties do occur during this festival, it serves as a much better opportunity to appreciate the architectural heritage of the French quarter, owing to the lack of drunk spectators everywhere.
On Labor Day Weekend, when the annual Southern Decadance occurs. Even if you don't attend the festival, which is one of the largest alternative lifestyle parties of the year, you can expect the city to be pricier and busier during this period.
Autumn Escapes
One thing that surprises many travelers about New Orleans is that it does enjoy some fall colors, in spite of its low latitude – the city's cypress trees burn a brilliant orange, to say nothing of the delightfully crispy air you enjoy during the months of October and November.
Another reason to visit New Orleans during autumn is that the city's spookier quarters – namely, its cemeteries – lend themselves to Halloween celebrations, something that's especially true for the aptly-named Voodoo Music Experience.