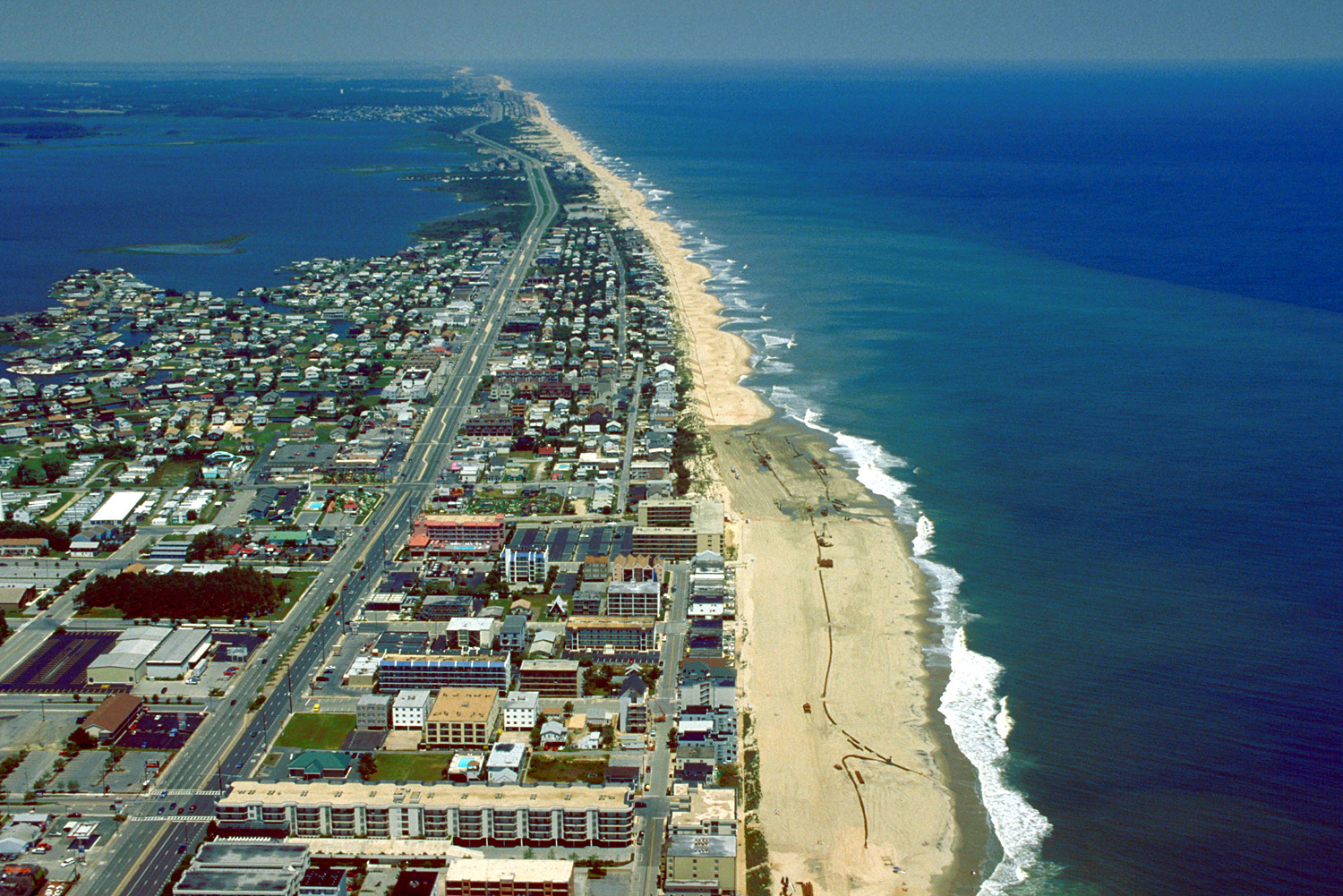 Ocean City Maryland is one of the top summer respites along the mid-Atlantic seaboard, whether you're coming from cities like Baltimore and Washington, DC, or parts of surrounding coastal Maryland. While Ocean City's temperatures vary considerably throughout the year, the city's – and beach's – natural beauty remains constant, so no matter when your travels take you to the region, make a day on the sea part of your plans. Here are some ideas on how to best enjoy Ocean City in all four seasons.
Ocean City in Summer
With an average summer high of around 85ºF, Ocean City certainly lives up to its name. Even if you don't swim it its beautiful water or lie on one of its Golden Beaches, Ocean City just screams "summer," whether you stuff your face with funnel cakes or hot dogs on the Ocean City Boardwalk, take in a show at the Ripley's Believe It Or Not Museum or simply enjoy the balmy summer breeze.
Fall Colors Near Ocean City
Aside from the occasional palm imported from Florida or the scrubby brush you find everywhere, Ocean City isn't most tree-filled part of Maryland, so it's difficult to see fall colors when you're actually on the beach. Just a short drive from the city center, however, you'll find Assateague Island, a state park Maryland shares with Virginia to the south.
While Assateague Island is most famous for the wild ponies that swim off its shores, visit during late October and early November to see the island's forests ablaze in fall colors. Alternatively, if temperatures on the island are too balmy for fall colors to appear, consider taking State Highway 90 back onto the Maryland mainland, for a day trip through the brightly-hued towns and cities just on shore.
Winter Camping at Assateague Island
Speaking of Assateague Island, another fun activity to partake in here, particularly if you want to spend a night away from Ocean City rather than take a day trip, is to camp. One thing that might surprise you, especially if you've ever spent a winter in coastal Maryland, is that many of the island's campgrounds are open during the winter. Temperatures aren't bitterly cold here, and hover in the low 50s most days due to the jet stream just off shore, but you should still take care when camping in the winter, particularly at night.
Beat Ocean City's Crowds in Spring
With the exception of spring break, which falls during early-to-mid March, Ocean City itself receives extremely light crowds throughout much of the spring, which means it's the perfect time to enjoy everything the city has to offer. While you might need to wait until April or even May for the water to warm up enough for swimming, you can enjoy sunbathing, as well as Ocean City's famous sunrises and sunsets, without (usually) wearing more than a light jacket.
Main image credit – https://en.wikipedia.org/wiki/Fenwick_Island_(Delaware–Maryland)#/media/File:Ocean_City_Maryland_aerial_view_north.jpg