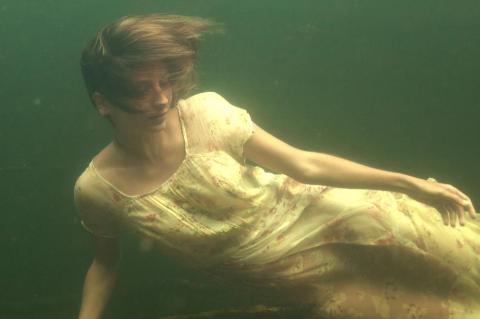 Elena, is a film that will preview at SXSW Film this month in Austin, Texas. ELENA is a young Brazilian woman who travels to New York to become a movie actress. She leaves behind her childhood spent in hiding during the years of the military dictatorship. She also leaves Petra, her seven year old sister.
Two decades later, Petra also becomes an actress and goes to New York in search of Elena. At any moment Petra hopes to find Elena walking in the streets in a silk blouse.
Gradually, the features of the two sisters are confused; we no longer know one from the other. When Petra finally finds Elena in an unexpected place, she has to learn to let her go.
More About The Film:
The film is about  the director Petra Costa's search for her sister, Elena, exploring the nuances of relationship: between sisters, between mother and child, and self.
In search of Elena, she only has a few clues about her: home movies, newspaper clippings, a diary and letters.
ELENA is a film about the persistence of those memories, the irreversibility of that loss, and the impact the absence of her sister had on the seven-year-old girl. Conceived as a documentary with a psychological undercurrent, Petra Costa's first feature film follows her journey to retrieve – and, to a certain extent, explain – the frustration and anguish that dragged Elena's life to its tragic end. In 80 minutes, spectators are invited to immerse themselves in a still pungent past to, together with Petra and her memories, free themselves from the pain.
ELENA will have its North American premiere in SXSW's VISION program: a spotlight on audacious, risk-taking artists in the new cinema landscape that demonstrate raw innovation and creativity in documentary and narrative filmmaking.
Photo: sxsw.com