No doubt…New York City has its fair share of changeable weather, but that's no reason to blow your weekend travel budget keeping yourself entertained on a rainy Friday!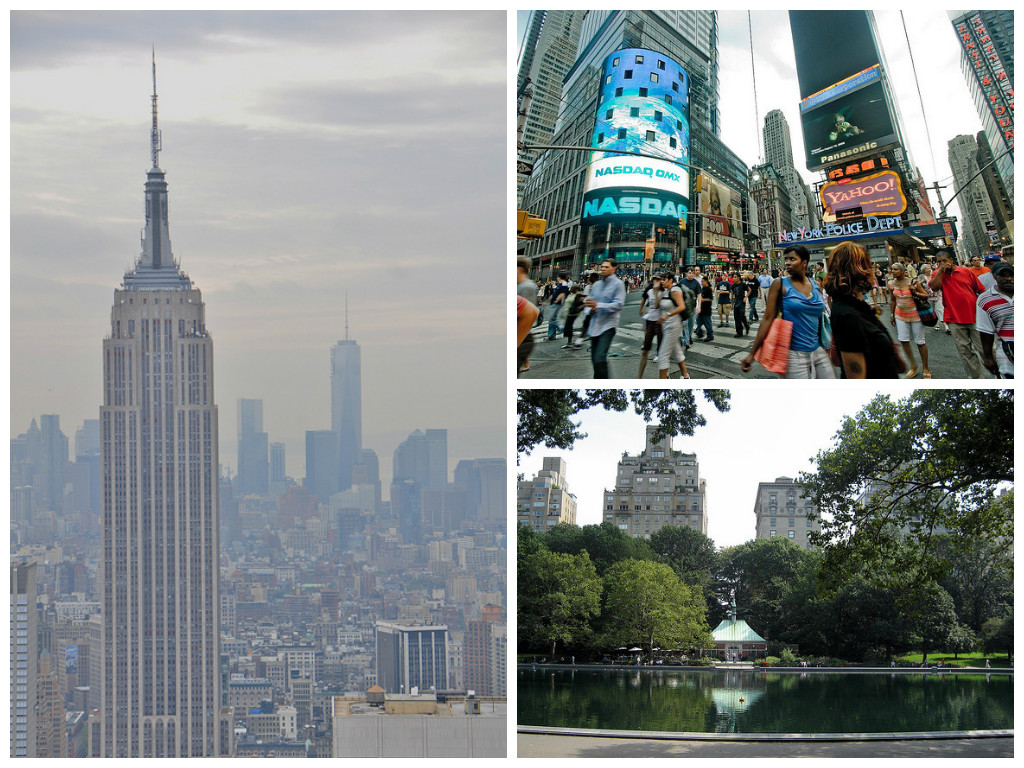 Down the Rabbit Hole
Take a Da Vinci code-style tour of the mysteries in NYC's Grand Central Station when you rent a headphone set from the Information Desk or download a Smartphone audio tour app to discover the fascinating secrets hidden within this architectural wonder. Designed by New York's powerful Vanderbilt family in the early 1900s, every inch of the grand concourse drips symbology, from the obvious iconic sculpture over the entrance depicting Minerva (mental power) and Hercules (physical strength) supporting Mercury, the Messenger (or in this case the God of Commerce) to the bizarre reverse Zodiac ceiling mural that some claim depicts the heavens from God's point-of-view.
Om Sweet Om
It's hard to pin down just how to classify the Tibet House US…it may be small but it manages to function as a museum, an art gallery, a bookstore, a Buddhist mediation center and an all-round cool place to hang out! Tucked away in a charming Flatiron neighborhood, the colorful Tibetan décor and welcoming smiles on the friendly staff will brighten any dismal day. Although a $5 donation is an appropriate gesture, you're welcome to spend time instead of bucks just relaxing on the cushions and contemplating your navel.
Even if you've never considered knitting or croqueting, spending a rainy afternoon at the family-owned Lion Brand Yarn Studio leaves you feeling warm and fuzzy all over. Located just a block from Union Square on 15th Street, the enticing window displays make this cozy store easy to spot. Not only can you fondle oodles of soft bundles of high quality designer yarns, the cheery staff will show you how to concoct "signature colors" with custom dyes and create wonderful patterns to fashion your own fluffy masterpiece!
Life's a Bowl…
While you probably didn't expect to find a bowling alley in Times Square, Bowlmor Lanes isn't your typical bowling alley. Besides housing 50 revitalized lanes, the sprawling complex features seven tragically hip lounges, some with stadium seating for viewing sports on 30 HD screens. You don't have to be satisfied with soggy hot dogs and greasy hamburgers either; their excellent restaurant serves affordable gourmet-style food and even caters group events.
Home Style
Contribute to the community while relaxing with a great book at the Housing Works Bookstore and Café in SoHo where the profits are funneled directly into local programs to provide health care, employment training and shelter for NYC's less fortunate. But this is no dive thrift store; the high-ceilings and shiny spiral staircases lend this store a provincial air while the free Wi-Fi in the sumptuous coffee shop assure it's properly contemporary. Browse through beautifully organized shelves or ask the helpful staff to pluck out that special tome you msy have been seeking. Then you can curl up in an overstuffed armchair with a coffee and pastry to bury your nose in a book while the rain patters on the windows.