Scarlet's Walk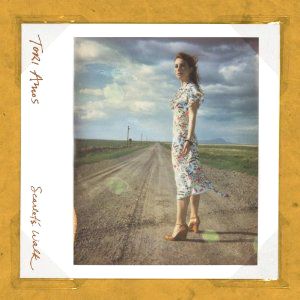 My personal tie to Tori Amos' 2002 epic Scarlet's Walk is profound. Indeed, it was on November 6, 2002 that I took my first solo flight, bound for Tampa, Florida, where the first concert of Amos' tour for the album was taking place the next day. It was also largely because of that visit that I ended up attending school there — and that's fair, since I used "college visit" as an excuse for ditching class to go to the concert.
Amos' artistic response to the events of September 11, 2011 and their aftermath, Scarlet finds Tori taking on an alter-ego whose name is — surprise! — Scarlet. The story begins in Los Angeles where Scarlet meets her friend "Amber Waves," a fading porn star and a metaphor for America in the wake of the tragedy.
I'll be honest: It took me many, many years to warm up to Scarlet, which is funny since it was among the most accessible and commercially successful records of Amos' career, spawning the hit single "a sorta fairytale" and shipping almost a million copies in the U.S. alone. I found its minimalistic production to be almost hollow and its narrative to be tired as it slowly wove through the 18 tracks on the album.
To be sure, it wasn't until I began traveling extensively that I began to relate to Scarlet's trials and tribulations. See, in addition to the fact that the album takes her from California to Washington, D.C. and just about everywhere in-between, Scarlet's story is peppered by the appearance (and subsequent disappearance) of half a dozen male characters, from the prince-turned-frog in "fairytale" to the frosty man that leaves her asking "when will I learn?" in "strange."
From the charming sociopath who "unzips [her] religion down" as she traverses the Arizona desert in "Crazy"; To the desperado that has her torn between fighting for what she believes in and her love for him in "Sweet Sangria," Tori–er, Scarlet begins to feel as changed by the geography of her journey as she is by her encounters with the men who come to embody the roads and the land and the sea. Indeed, the listener is made to call into question whether Scarlet is, in fact, the story of a woman, the story of America or the story of the soil itself.
As I've done my own sort of Scarletwalking, albeit on a more global scale than Big Red, I too have found it difficult to separate the impact lovers and players have on me from the experience of simply walking the streets of a city or a stretch of coastline. What would Beijing mean to me now without having stayed with Lucas in his traditional hutong water house; or São Paulo without Willian and the sex motels; or Tel Aviv without the way the men seized at me like scared-shitless Israelis seize every day they go without a bombing; or Amsterdam if I hadn't ridden through it on the back of Björn's bike?
(More on those stories next week, though.)
It goes without saying that neither Tori Amos nor her music are for everyone. This being said, I think any traveler who hasn't listened to this album at least once is in for a surprising dose of cognitive dissonance once he finally gets around to it.
Transparent Knives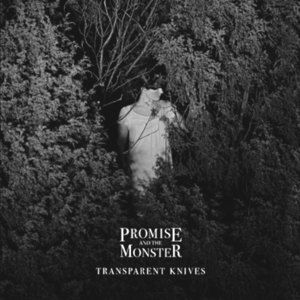 I like numbers a lot and even more than numbers, I like when numbers help me make sense of life. To be sure, it was exactly seven years to the day following the date of my aforementioned first solo flight (November 7, 2002 if you've already forgotten) that I boarded a Shanghai-bound jumbo jet at Chicago O'Hare International Airport (November 7, 2009 if numbers aren't your thing). They say your body regenerates completely every seven years or so, but that's a topic for another entry.
In any case, the reason I mention this bit of personal history has to do with the next album I'm going to list among my favorites: The strange but charming Transparent Knives, debut album of a Swedish artist called Billie Lindahl who goes by the stage name "Promise and the Monster."
My connection to this album is of a completely separate nature from how I connect to Scarlet, which carries most of its meaning to me in its lyrical content and melodies.
This is not say that Transparent Knives is lacking in either of these categories. Indeed, it isn't that I can't relate to Lindahl when she laments on album opener "Sheets" that "Words are heavy, but they lack so much substance"; It's that the massive empty space her sparse vocals and guitar seems to swirl throughout as she compares her lover's skin to sheets covering her mirrored exactly shrieking trains racing through the dark, dreary subway whose vast expanses defined my frigid first weeks and months living in Shanghai.
Lindahl is alone — or at least it sounds like she's alone — the entire album; And at that time in my life, I frequently felt alone. Ironically, I would literally race out of my toasty cubicle in the teacher's office at English First — and away from all of my adoring student fans — and descend as quickly as I could into the underground. I didn't allow myself to miss a beat, in step or in song, until I unlocked the door to my deserted 23rd floor apartment in one of the twin, pink towers that occupy the southeast corner of Hengshan and Gao'an Roads. With very few exceptions, the 13 songs on Transparent Knives would accompany me the entire way.
Once I arrived in my masonry prison cell, I'd turn the wall heater on as fast as I could — apartments in Shanghai are poorly insulated and generally lack central heating — and cozy up by myself. A strange parallel existed between the hustle-bustle of the megacity hundreds of feet beneath me contrasted with my silent solitude and the icy, distant sonic aesthetic of songs like "Antarktis," "Killing Fields" and the aptly-named "Room With No View," although mine had one.
Obviously, I've long since moved on from willfully cutting myself off from happiness, but I don't regret having lived my life like I did one bit. Indeed, if there's anything I learned from that period (and in particular, from having this record accompany me through it) it's that being by yourself, out in the cold is the best way to become thankful for company and warmth — even if you have to force yourself to stay outside shivering.
Stories From The City, Stories From the Sea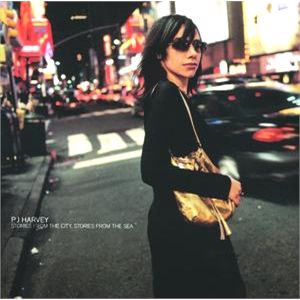 British music magazine NME referred to the PJ Harvey's 2000 album Stories from the City, Stories from the Sea as a "magnificent, life-affirming opus," but you wouldn't necessarily get the "life-affirming" part from the record's opener "Big Exit" — unless, of course, you're a traveler.
You've got to be a wanderer to understand the desperation-empowerment paradigm Harvey embodies as she wails "I want a pistol in my hand/And I want to go to a different land"; to know personally the constant feeling of unsettledness to which she alludes when she later shouts "I walk on concrete/I walk on sand/But I can't find/A safe place to stand."
Ironically, this is Harvey's "America" album, which takes place almost entirely in New York City, to the point where references to The Big Easy get a little grating. It's on songs where she takes on the more esoteric issues involved in being a person on the move ("One day, there'll be a place for us," she croons hopefully in the understated "A Place Called Home") that I find myself most easily relating to.
Even in "You Said Something," which begins with heavy-handed references to Brooklyn, Manhattan, bridges and the Empire State Building, the simplicity of the chorus "The smells of our homelands/Acting like lovers/How did we get here/To this point in living?/I held my breath/And you said something" cuts through the tiresome melodrama you believe the song's going to comprise during its first 10 or so seconds.
If it sounds like my feelings on this record are mixed, it's because they are. Accordingly, I significantly connected to the record at a point in my life where the tug-of-war between the desire to roam endlessly and the dream of having a permanent-ish place to lay my head — this had become a dream anyway, during the course of previous roaming — was at its most intense point in my life.
It was puzzling, especially looking back. Fresh off a two-month trip to South America that served as much to introduce me to the world's bottom hemisphere as to shake the attachment I had to the asshole I'd been dating before I left, I was already getting involved with another person who, coincidentally, wasn't the least bit worthy of my affection.
Simultaneously, I was ramping up production on Leave Your Daily Hell and entering the daydreaming phase prior to conjuring up the trip I completed a month ago today. This album was playing the moment I bought the plane ticket into Athens and out of Lisbon — specifically Harvey's duet with Radiohead's Thom Yorke, "This Mess We're In" — and it will forever define the summer I spent wishing I didn't always want to be somewhere else.
Blue
If there are any Joni Mitchell fans among you, you'll probably be puzzled and/or offended as to why I didn't choose to spotlight Hejira, Mitchell's proper "travelogue" album. The reason is simple: I just don't know it as well as I know Blue and consequently, don't feel as confident in recommending it.
To be fair, Blue is chock full of metaphors and motifs about travel. In fact, the first line of lead track "All I Want" spells this out pretty explicitly: "I am on a lonely road and I am traveling." Doesn't get much more relatable than that.
By the time she starts singing "Carey", track number four, Joni finds herself daydreaming about her next trip ("Maybe I'll go to Amsterdam; Maybe I'll go to Rome"); She's in Paris daydreaming of "California" by track six; and in deep regret of having boarded a plane that's taking off on the next track, the aptly-named "This Flight Tonight."
Joni ends the album on a note that's about as melancholy as the rest of it, recollecting about her most-recent meeting with a certain man (in Detroit, of all places, but this was 1971 for context) in "The Last Time I Saw Richard."
The genius of the record is not just in how it chronicles movement and place, although I've found myself on a many a mode of transport — most recently, on a Spanish bus en route from Granada to Madrid — feeling like Joni was singing exactly what I was thinking, almost verbatim.
Indeed, the proverbial ground the brief album (it runs just over 35 minutes) covers is made to seem all the more vast due to Mitchell having seamlessly worked the passage of time into the narrative. On "Little Green," the third track of the album, she's comparing her new baby to "the color where spring is born"; by the time she gives it up for adoption on "River," track number eight, it's already Christmas.
I believe Joni sums my feelings on music, travel and life up best on the title track of this album, where she coos knowingly that "songs are like tattoos."