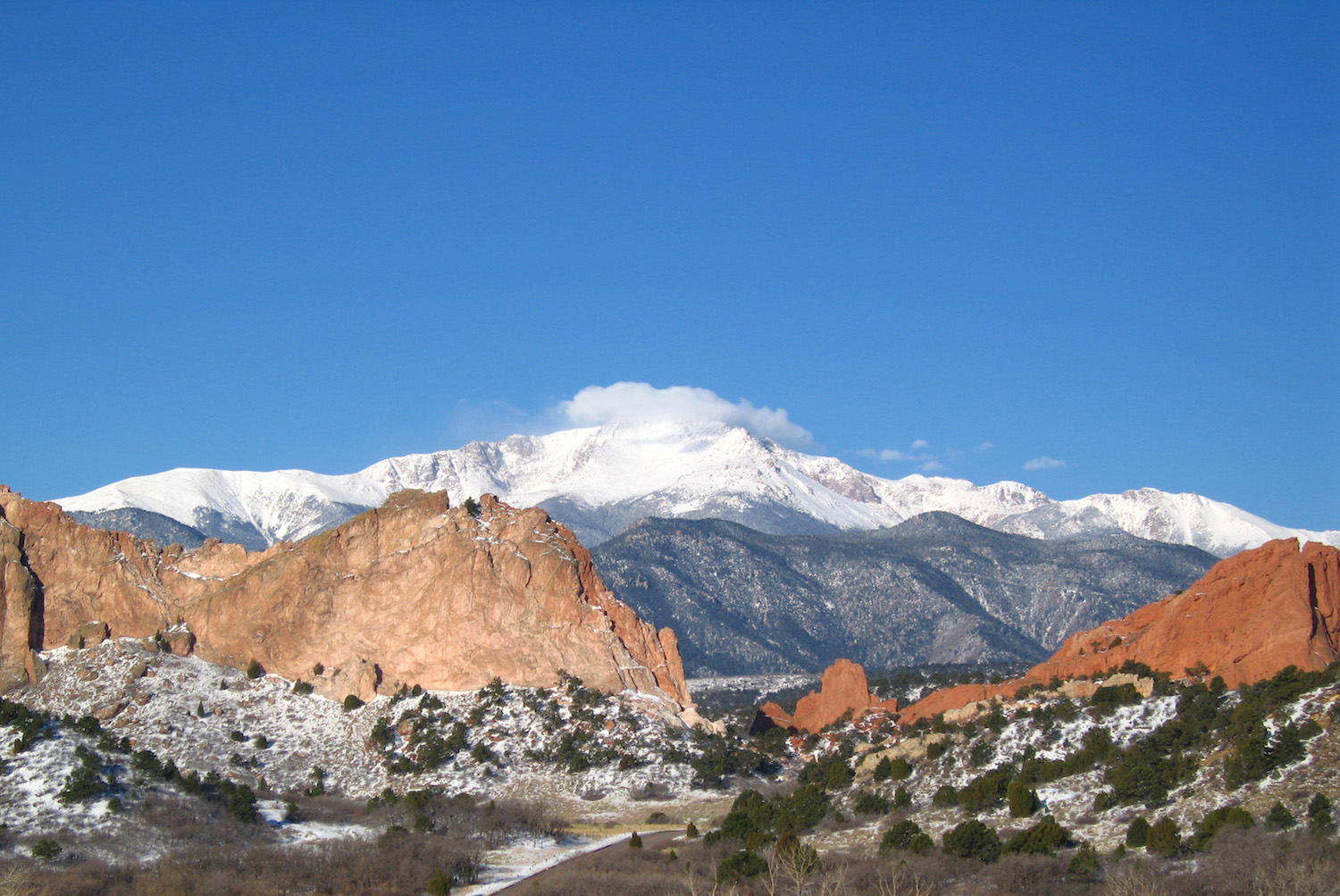 Photo credit https://commons.wikimedia.org/wiki/File%3APikes_Peak_from_the_Garden_of_the_Gods.jpg
Colorado is a square — or a rectangle, more accurately — which can lead some people to believe that what exists within its four well-defined borders is boring. Of course, the Rocky Mountain state is anything but, due only in part to the towering peaks of the Continental Divide. Whether you rough it in nature or live the posh life in one of Colorado's sophisticated cities, its hotel selection is as well-rounded as the things to do and see here.
Colorado Springs
If you're like most travelers, you come to Colorado Springs for the world-class skiing, which promises breathtaking views of Pikes Peak as you careen down the mountainside. Of course, summer is just as wonderful in the Colorado Springs region, whether you hike through the Garden of the Gods or cool off at Seven Falls.
Keystone
Like Colorado Springs, Keystone is a skiing hot-spot — not surprising in a state dominated by mountain peaks. But Keystone differentiates itself as a sportsman's paradise, offering fishing all year, thanks to its wide array of clean, clear lakes and reservoirs. Keystone is also a decidedly upmarket destination, which means that you're going to find a luxurious place to rest your head, whether you sleep at Pines Condominiums or River Run.
Lakewood
Located just southwest of downtown Denver, the suburb of Lakewood combines the convenience of a major American city with such proximity to nature that you'll feel like you're living in it. Imagine eating breakfast at your favorite chain restaurant, taking in a matinée showing of a blockbuster movie, then having a late afternoon picnic in the mountains. A couple of options include Lakewood hotels like Hyatt House Denver or Best Western Denver Southwest.
Grand Junction
Its name and the history behind it notwithstanding, Grand Junction is most famous these days for being close to the Colorado National Monument. Beyond that, this small city in Colorado's far west has a laid-back vibe coupled with a sort of Western-front hipness you can only find here. Grand Junction hotels won't set you back a lot compared to the rest of Colorado,but there is also the boutique Bookcliffs Bed & Breakfast.
Steamboat Springs
Steamboat Springs offers two main ski areas — the Steamboat Ski Resort and Howelsen Ski Area — as well as a wide variety of summer activities, such as Yampa River Botanical Gardens and Fish Creek Falls. No matter which time of year you visit this small settlement of just 12,000 permanent residents, peace and quiet are never far away. This is especially the case if you stay somewhere fancy, such as Saddle Creek Townhomes or Trails at Storm Meadows.
The best news? These five Colorado cities are just the beginning of the amazing destinations on offer here. Have you visited anywhere else in Colorado and, if so, where did you stay and what did you do, besides ski that is?