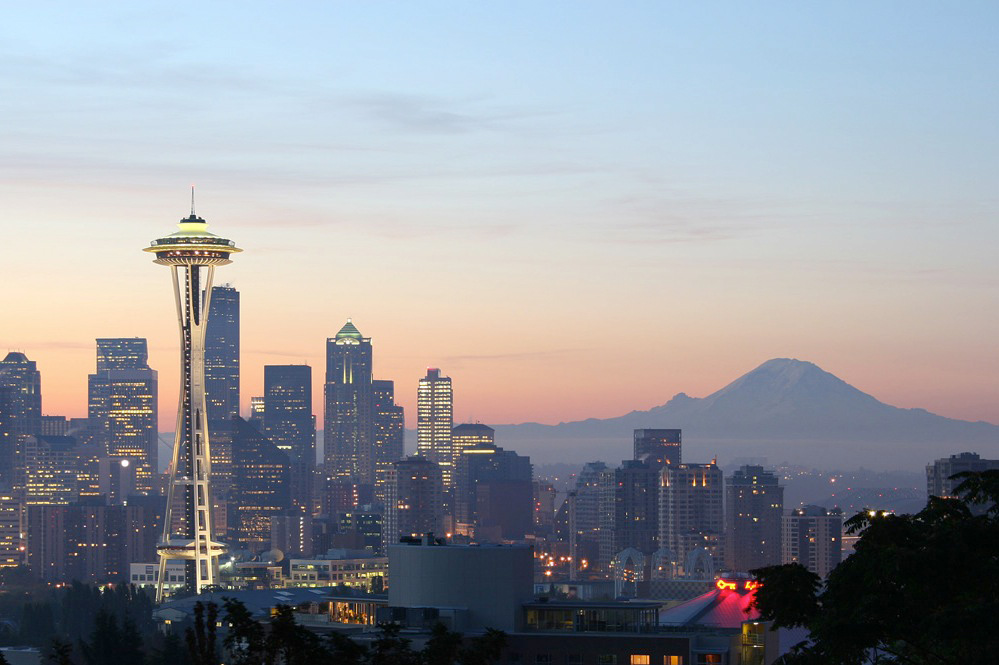 Image via Flickr user Bryce Edwards
Seattle is one of America's largest, most ubiquitous, and most exciting cities, which can make it tempting to think that you need to stay entirely within the downtown core on a short trip there, especially if it's your first one. On the other hand, Seattle is surrounded by some of the most breathtaking scenery in the United States, so if you don't venture out into it, chances are you'll regret it. Here are five wonderful trips you can easily do in a day from Seattle.
Hike or Trek at Mount Rainier
Mount Rainier is easily visible on clear Seattle days and looks particularly beautiful when seen just behind the downtown skyline. It's farther away than it looks (a little under two hours by car) but still close enough that you can travel there, complete one of the amazing hiking trails nearby.
Catch and Cook Crabs in Cama Beach
Many people associate crab with Alaska, and although you won't find a lot of snow crab swimming in the seas just off Seattle, the Puget Sound is home to large numbers of equally delicious Dungeness crab. You can enjoy them in almost any Seattle restaurant, but for a particularly adventurous day trip, travel about an hour north of Seattle to Cama Beach State Park, where you can catch up to five crabs per day and cook them right on the beach.
Chase Waterfalls at Snowqualmie Falls
90s R&B trio TLC advised all of us not to chase waterfalls, but that's easier said and done when you arrive at the parking area for Snowqualmie Falls—you'll be racing toward them, even if they're not running away from you! Snowqualmie Falls is just 45 minutes east of Seattle on I-90, which means that you could make this into a half-day trip if you don't have a full 24 hours to devote to it.
Watch Whales in the San Juan Islands
The cold waters just offshore from Seattle aren't great for swimming if you're a human. If you're a whale, however, then they feel like home. Head to the San Juan Islands for a whale watching trip you won't soon forget. To get there, head north from Seattle to Anacortes, where you can catch one of the regular Washington State Ferries and be on your way.
Go to the Glass Museum in Tacoma
Although Tacoma is an important center of the Seattle metro area (which is, officially, the Seattle-Tacoma metro area), it often sits in the shadow of its big brother. Well, in addition to the fact that Tacoma is less than an hour from Seattle by bus, car or train, another reason you should visit it is its amazing Museum of Glass, which celebrates the art and science of glassmaking as well as its beautiful results.
Of course, these are only a few ideas for day trips to take from Seattle—you could even cross the border into Canada if you're feeling really adventurous! Can you think of any other Seattle day trips you'd like to take?