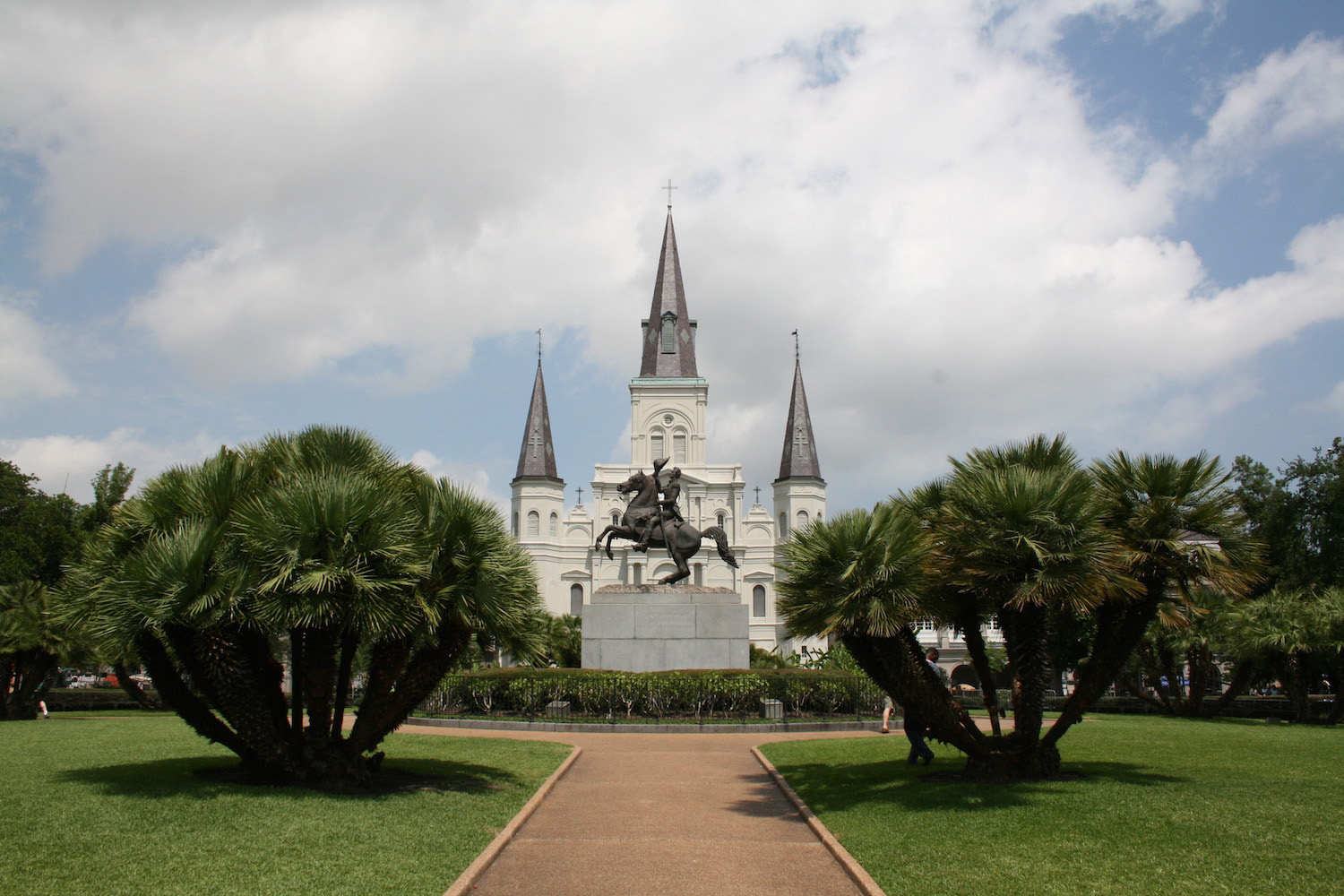 With colonial architecture, creepy cemeteries and, yes, legendary parties, New Orleans is one of America's most well-rounded tourist destinations. Although you could easily spend a week in New Orleans and not see everything, dozens of destinations just outside the city limits beckon you to explore them. From natural habitats to heritage of a specifically human sort, here are the best day trips to take from New Orleans.
Enjoy a Beach Day in Mississippi
New Orleans gives you plenty of reminders that the ocean is near – namely, palm trees and sky-high humidity. If you want to have a laze on an actual beach, however, you'll need to take a road trip to nearby Mississippi, whose shorelines boast white sands and turquoise waters.
One option is to head to Gulfport, a resort city that's become as famous for its world-class beaches as it has for its casinos. To be sure, you could opt to gamble and get a tan and make your Mississippi day trip into a one- or two-day excursion. Another popular option for New Orleans travelers who want to hit the beach is the town of Ocean Springs, MS, which is something of an artist's commune, its beautiful coastline notwithstanding.
Meet Louisiana's Wildlife
If you're not familiar with the area around New Orleans, you might be asking yourself "Why can't I just visit some of Louisiana's beaches?" The answer is that Louisiana's coastline consists not of beaches, but of marshy wetlands that are more conducive to wildlife than human hedonism. What this part of the state lacks in beach umbrellas and sand, however, it makes up in stunning biodiversity– landscapes you won't find anywhere else in the world.
For example, take a boat tour through Bayou Lafourche, a national wildlife refuge just south of New Orleans, where you not only get up-close and personal with the swampy landscape – you might even chance upon an alligator! If you're not into seeing reptiles, even from a safe distance, you might alternatively take a fishing trip in Plaquemines Parish, which is also a great place to spot local birds.
Visit Picturesque Plantations
New Orleans is the very picture of "The South," but if you want to delve even deeper into Southern culture and heritage, get in your car and drive the Great River Road, which not surprisingly runs along the Mississippi River. Here, you'll find a variety of stunning plantations, riverboats and other iconic symbols of this region's past. While some of the plantations are open to the public and will welcome you in, others only allow you to enjoy them from the road, so use your best judgment.
New Orleans and its surroundings are not so much a metropolitan area as a conglomeration of many different worlds.
Image via Wikimedia Commons user Pocoapoco.