For many travelers to the UAE, the issue of Abu Dhabi vs Dubai never comes up. That's because Dubai, on account of its significantly greater international ubiquity, is often the only destination under consideration.
In fact, many of my favorite things to do in the UAE are in Abu Dhabi, which in addition to be the capital of the UAE is actually the city many Emiratis seem to prefer. Certainly, it's the one I've found most surprising, since I had so few preconceived notions about it.
It would be ideal if you had at least a week to spend in the United Arab Emirates, so that you could travel from Abu Dhabi to Dubai (or vice-versa) and compare both cities for yourself. Since you're here, however, I'm assuming you don't—allow me to take care of it for you.
Where to Stay in Abu Dhabi vs Dubai
Luxury Hotels in the UAE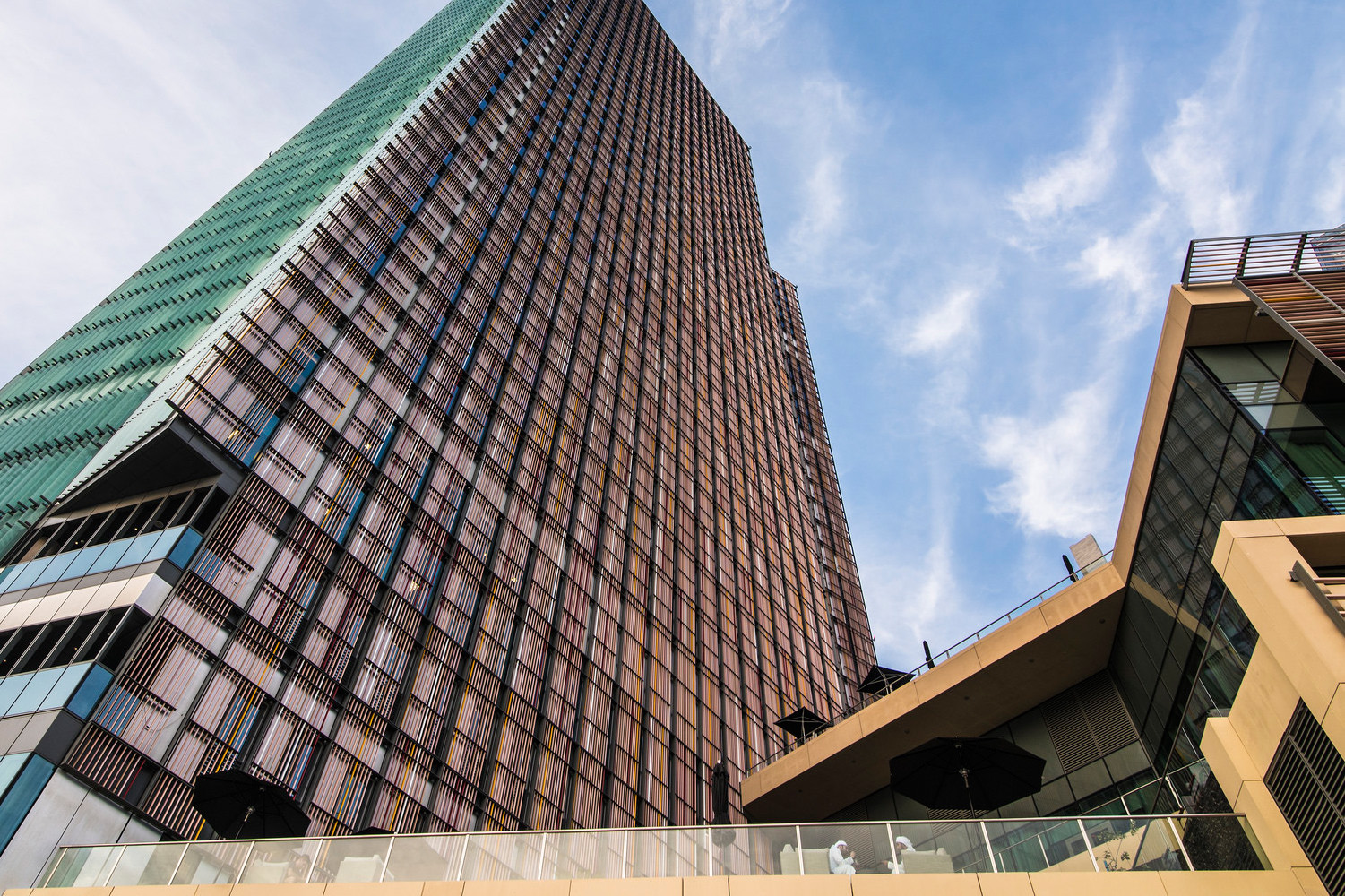 It's no surprise that more than a simple majority of Dubai hotels are of the five-star sort, from a pair of Four Seasons properties (the one at the International Financial Center has a particularly iconic view), to Armani (yes, that Armani!) Hotel in Downtown Dubai. Abu Dhabi, meanwhile, is home to its own Four Seasons, though this pales in luxury to the aptly-named Emirates Palace.
Budget Lodging in Dubai vs Abu Dhabi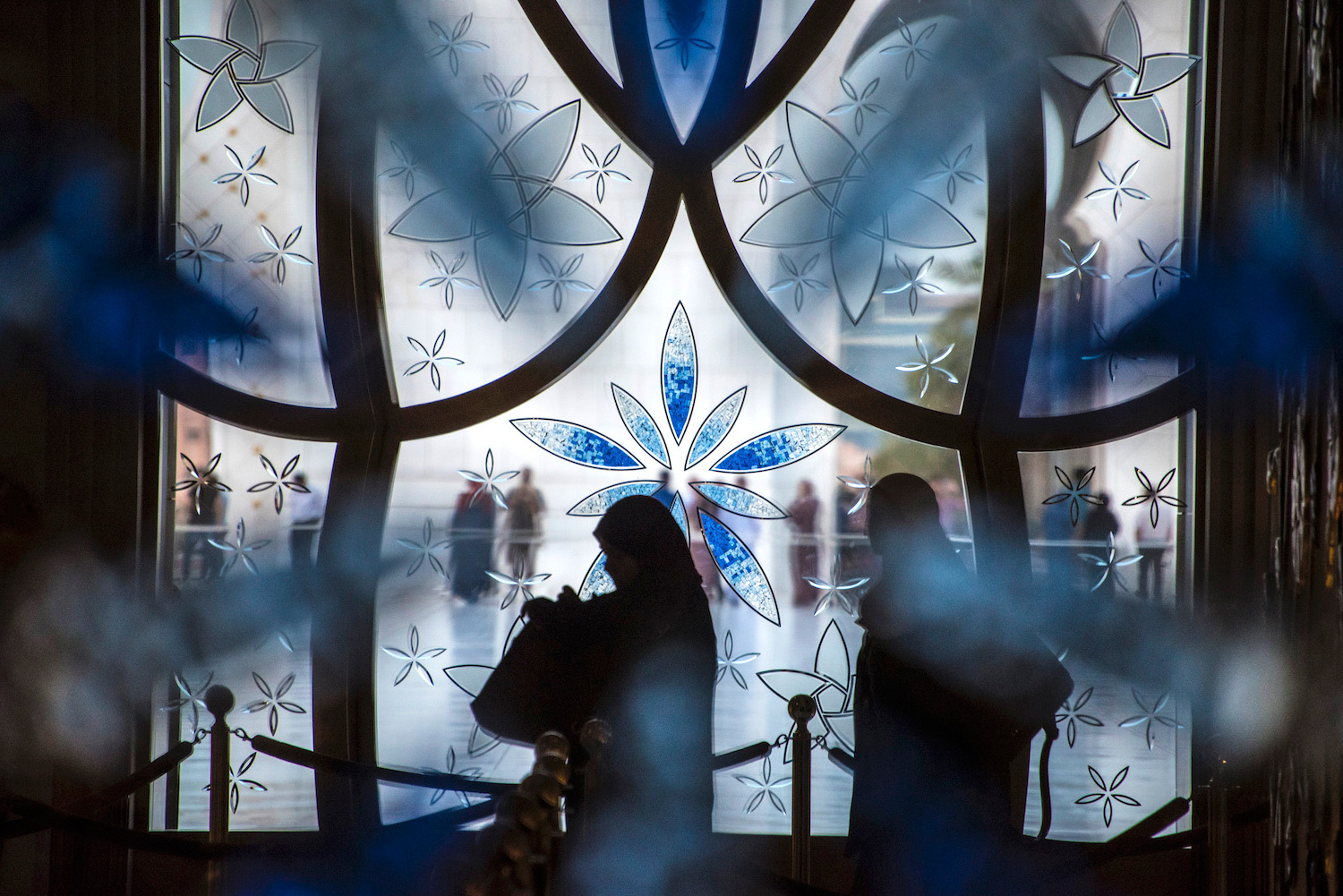 If you're looking for rock-bottom prices, then comparing Abu Dhabi vs Dubai is something of a shit show, at least in terms of accommodation. On the other hand, while hostels are rare in the UAE (Dubai Backpackers is a rare exception), ordinary hotels like Abu Dhabi's Courtyard by Marriott World Trade Center and Dubai's Park Regis are affordably priced at right around 100 USD per night.
UAE Airbnb Apartments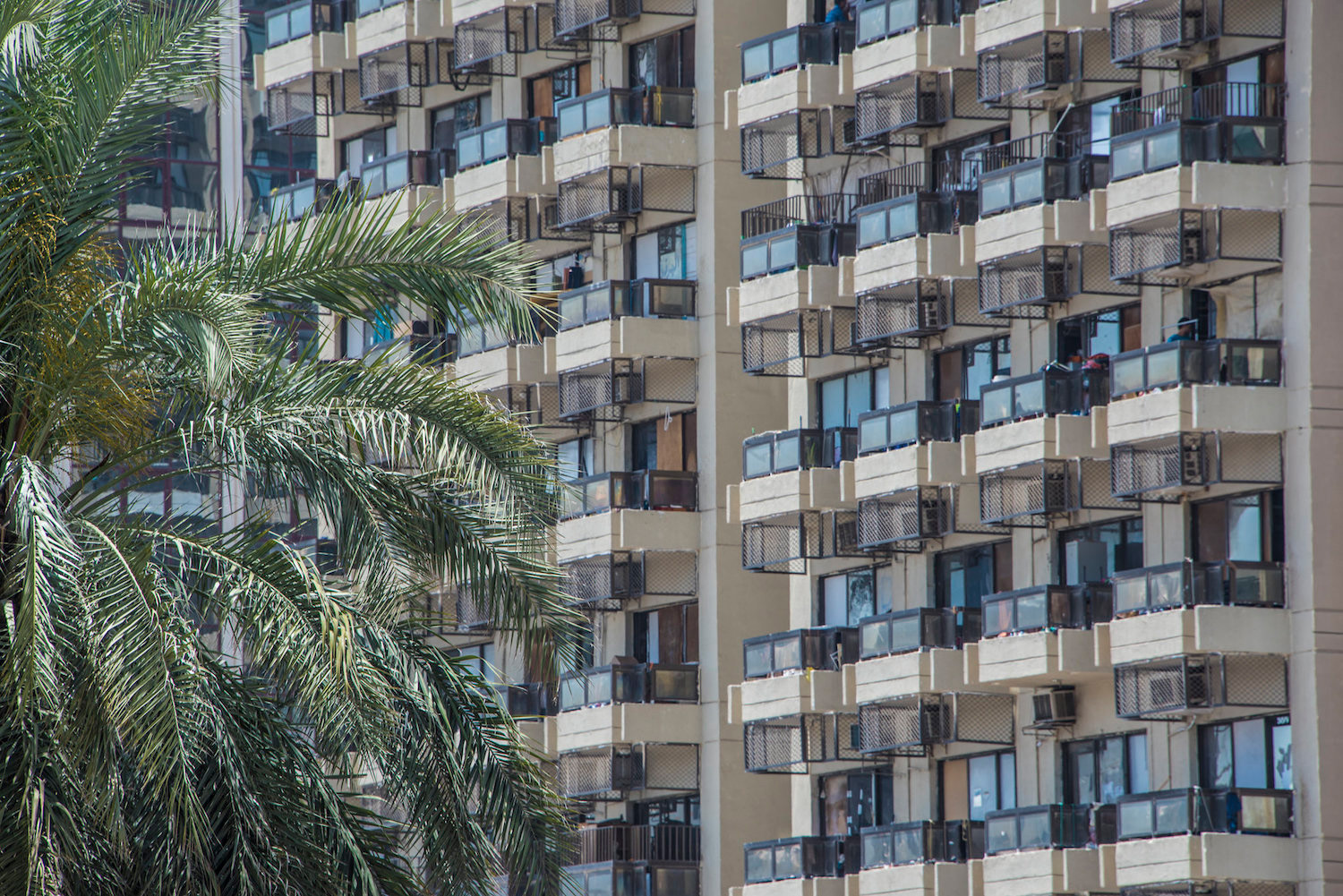 One way to escape the curse of expensive hotels (and lack of hostels and other low-cost lodging) is to browse apartments for rent in Dubai or Abu Dhabi. While not as numerous as in Eastern Europe or as high quality as many destinations in Asia, apartments (whether via Airbnb or another booking platform) are an ideal lodging choice in the UAE, particularly if you have a car and are able to stay outside the immediate center of either or both cities.
Things to Do in Abu Dhabi vs Dubai
Modern Marvels (Beyond Burj Khalifa)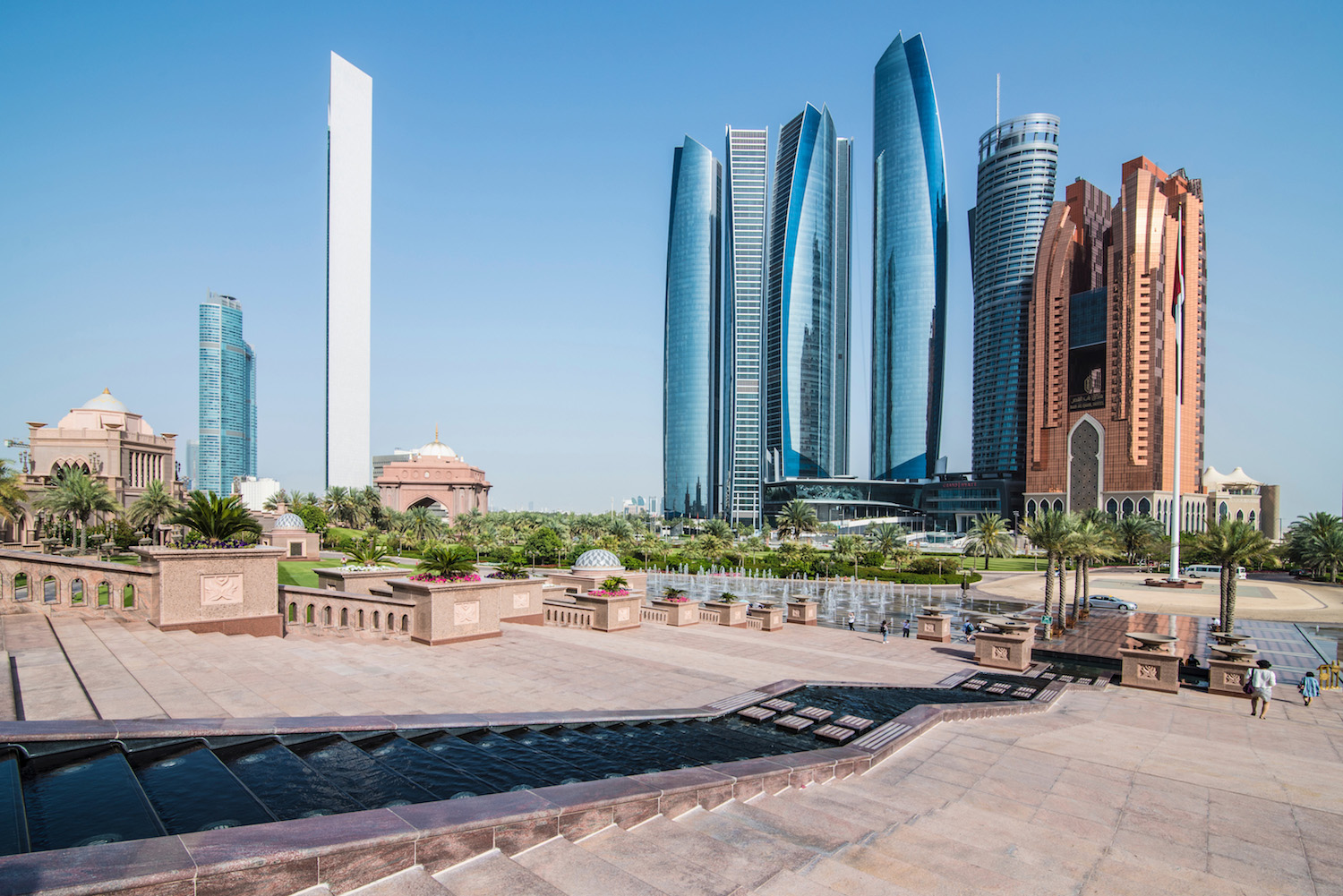 Looking at the Dubai skyline, it's easy to be distracted, but there's plenty to see besides Burj Khalifa. My favorites are the seemingly endless skyscrapers that line Sheikh Mohammed bin Rashid Boulevard, plus Dubai Marina and Palm Island, which admittedly looks better from above. In Abu Dhabi, the Etihad Towers are spectacular, as is futuristic Masdar City and thrilling Ferrari World.
Cultural Attractions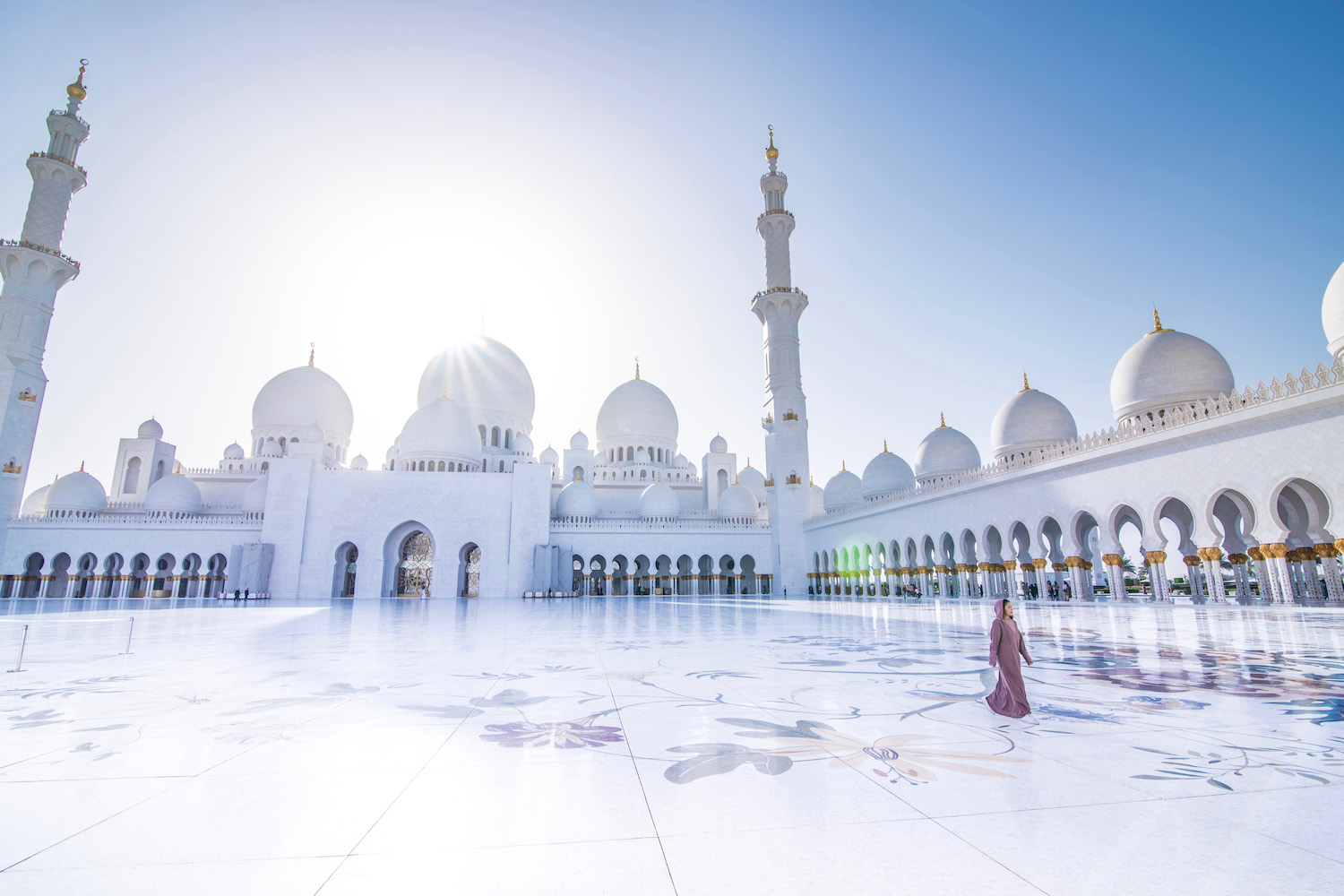 When it comes to culture in Abu Dhabi vs Dubai, the former mostly trumps the latter. Abu Dhabi's Shiekh Zayed Grand Mosque is probably the UAE's most famous cultural attraction, though it's far from the only one in the capital—Abu Dhabi Louvre quickly comes to mind as well. With this being said, the Dubai Souk is pretty atmospheric, even if much of it has been re-built in recent years.
Best Beaches in the UAE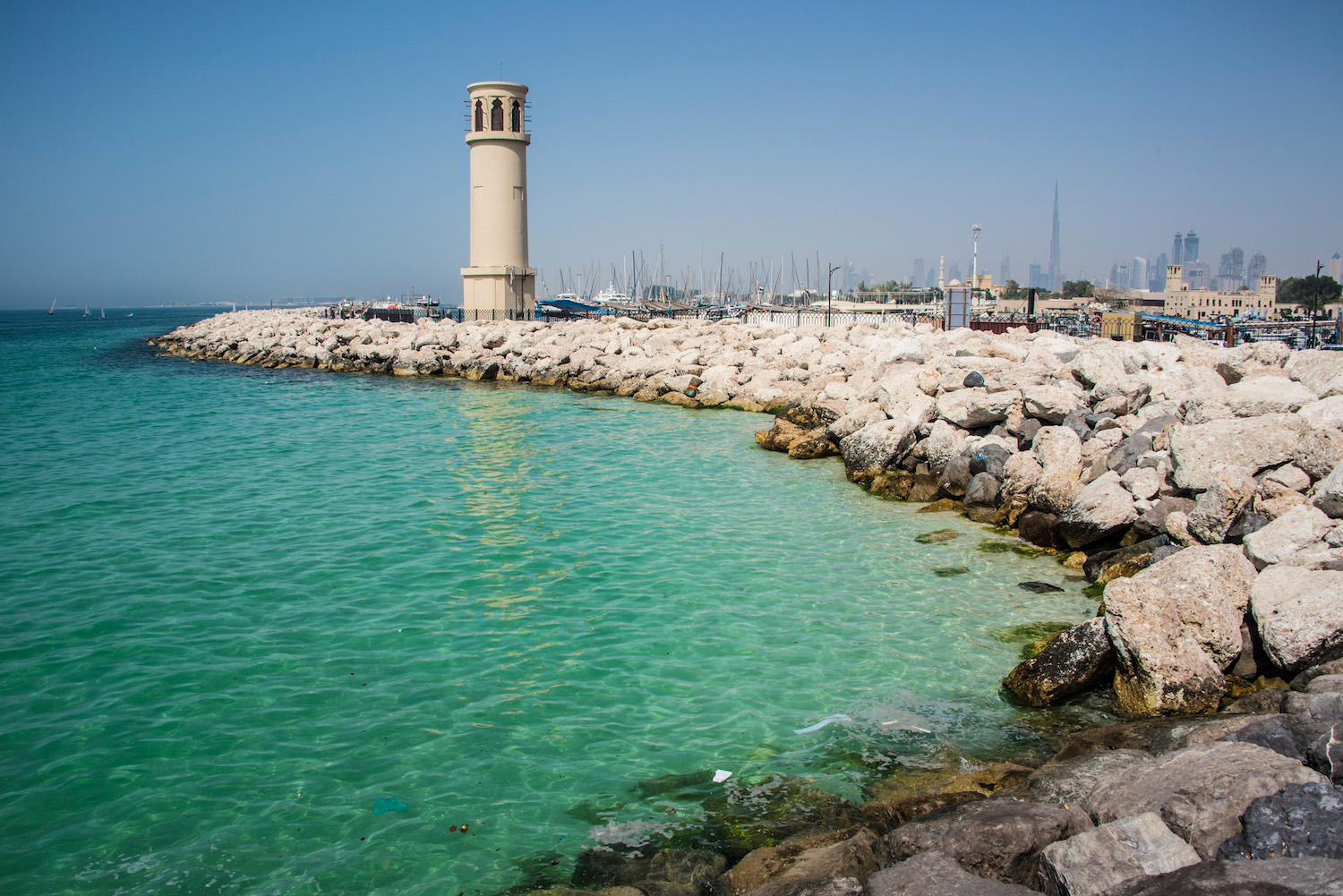 Both of these cities have their fair share of amazing UAE beaches, from famous ones like Kite Beach and Jumeirah Beach in Dubai, to beautiful (but somewhat less known) stretches of shore such as Abu Dhabi's Saadiyat Beach. Abu Dhabi is also home to a beautiful Corniche area, though admittedly this isn't a great place for swimming.
Excursions from Abu Dhabi vs Dubai
Deserts and Mountains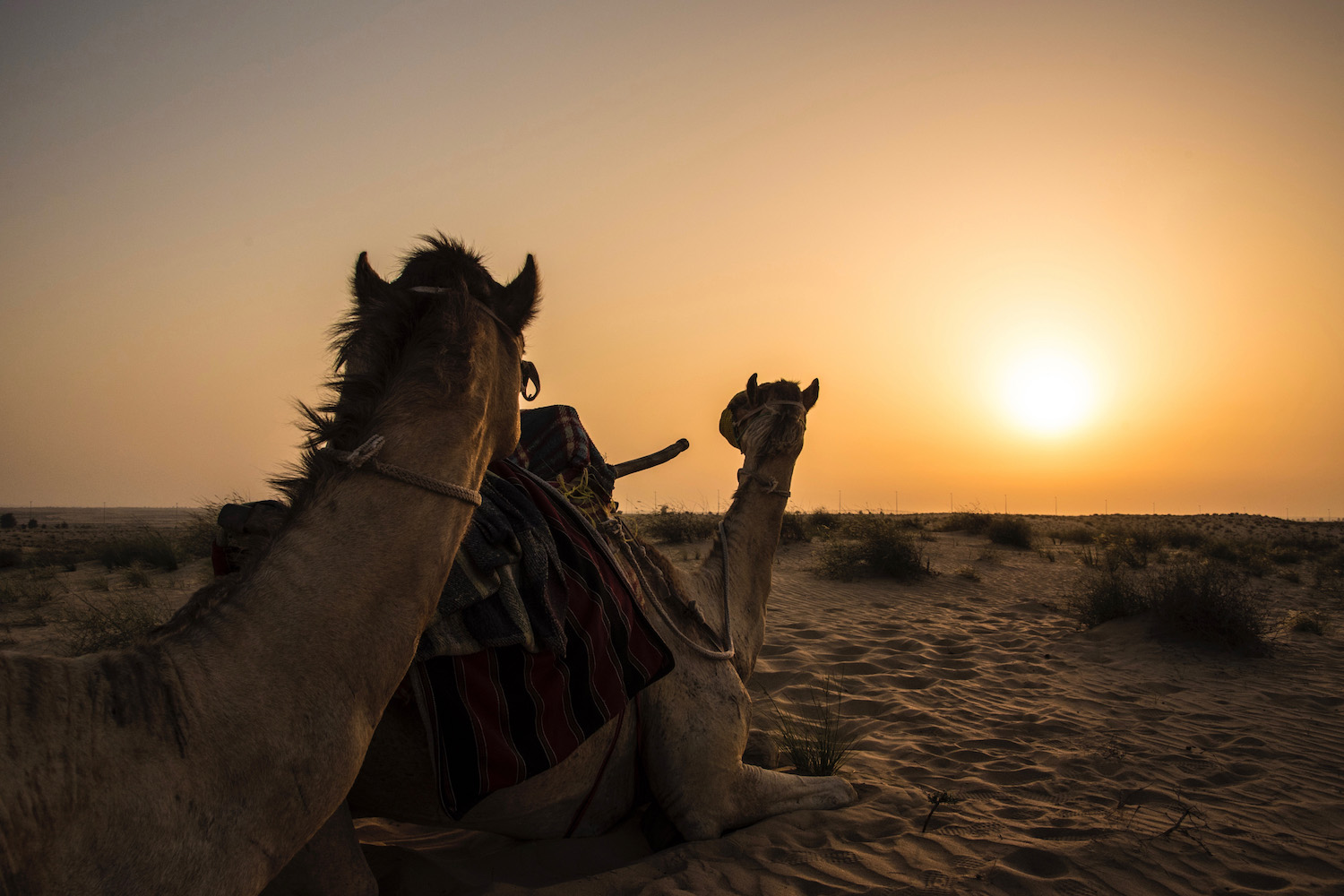 Both Abu Dhabi and Dubai are reasonably good bases for hiking in UAE, and also for more sedentary desert and mountain activities. The most convenient hiking to Dubai is Jebel Hafeet in al-Ain, which is about two hours each way by car. From Abu Dhabi, meanwhile, the easiest natural excursion takes you southwestward into the deserts of the UAE's Empty Quarter.
Undersea Adventures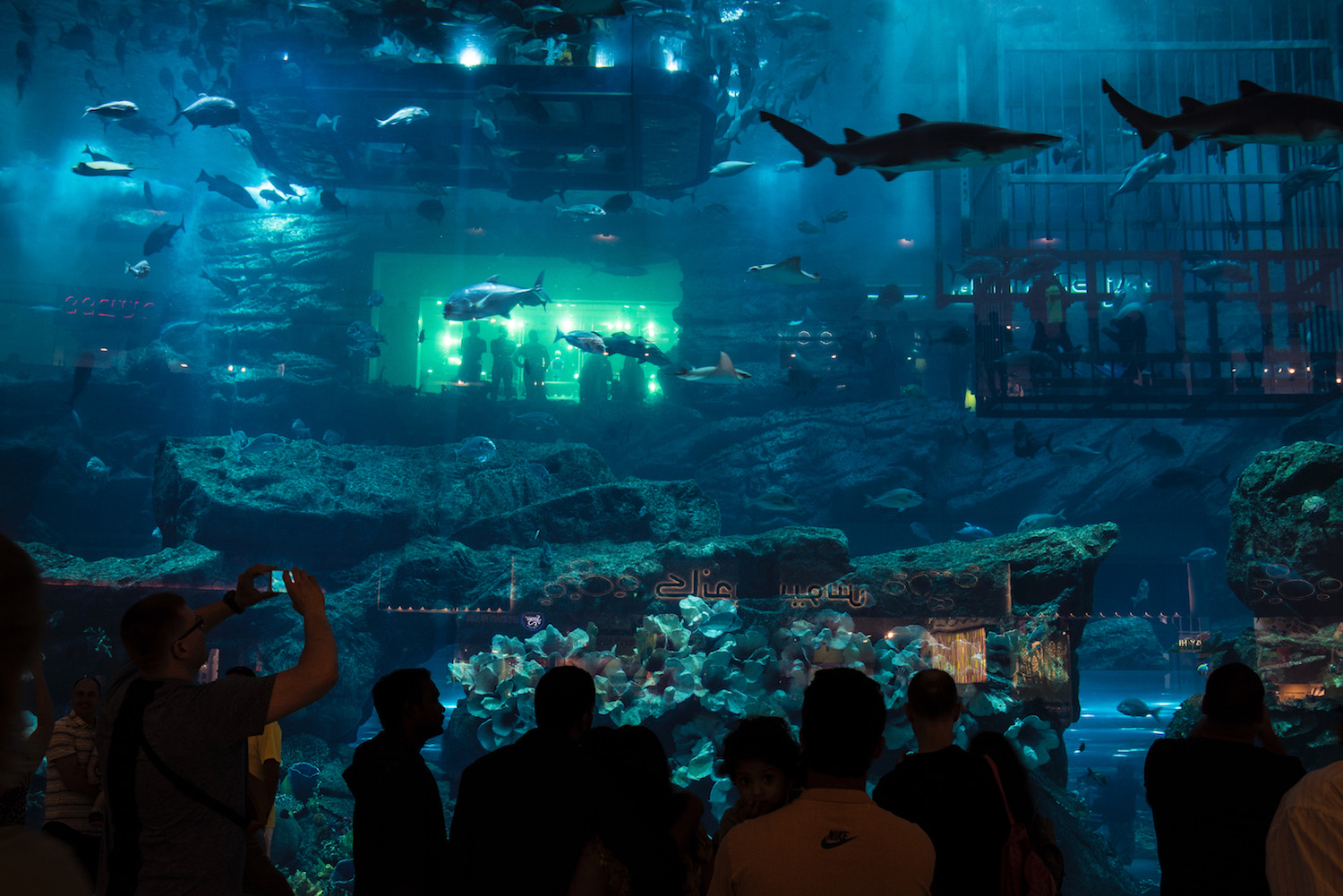 The easiest above-water natural excursion. To be sure, whether you're comparing Abu Dhabi vs Dubai or speaking in general, the UAE has a lot of water adventures for a country that's mostly desert. From kayaking through Mangrove National Park southeast of Abu Dhabi's city center, to Zainab Wreck just off  Dubai's Palm Island, there's plenty of fun to be had in the sparkling seas of the Emirates. Don't have time to leave the city? You can also scuba dive right inside Dubai Mall!
Trips to Other Countries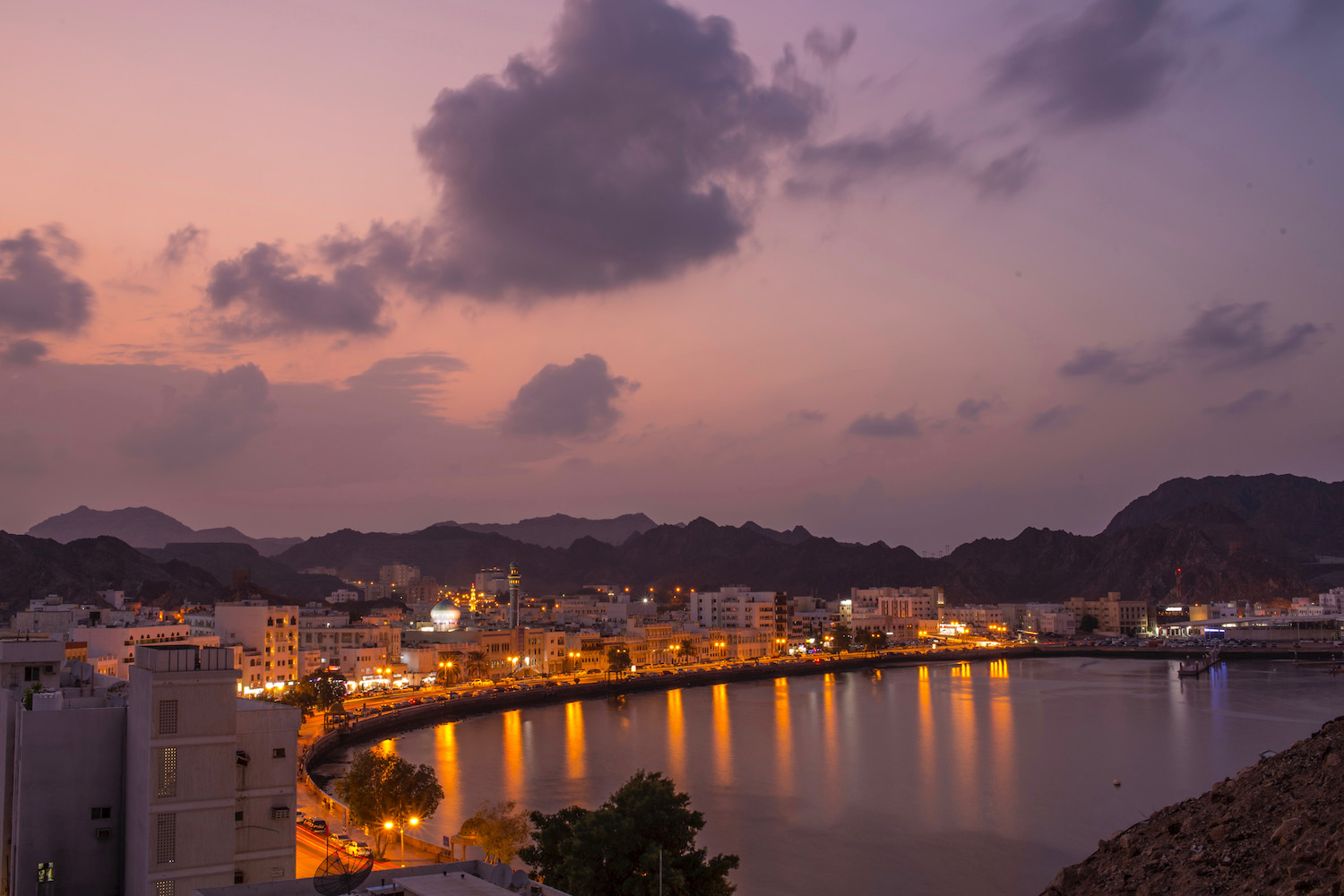 The UAE has a relatively central location in the greater Gulf region, which allows you to travel to other countries easily. The most popular of these is Oman, whether you travel from Dubai to Muscat or make the shorter trip to Musandam, an Omani exclave wholly surrounded by the UAE. Or, fly from Dubai to Kish Island, Iran, which has more relaxed immigration rules than the rest of the Islamic Republic.
Travel from Dubai to Abu Dhabi
Although it'll be a few years before the Dubai hyperloop is built, it's still relatively easy to travel between the principal cities of the UAE. If you have a private car (or a friend with one, as I'm lucky enough to do), it takes about 90 minutes to drive from Abu Dhabi to Dubai (or vice-versa), assuming minimal traffic. It's a straight shot with not a lot in-between, though I did recently discover an awesome food truck park!
Assuming you're not a very high roller who plans to take a helicopter, the bus to Dubai from Abu Dhabi is your next-best option. Leaving every 15 minutes or so from each city's bus station (Al Ghubaiba and Abu Dhabi Central, respectively), these buses cost 25 Dirhams and usually arrive in under two hours one-way.
The Bottom Line
It's something of a futile exercise to compare Abu Dhabi vs Dubai, since both offer such different experiences to visitors. On the other hand, there is a general conclusion you can draw: Abu Dhabi is to discover; Dubai is to enjoy. Beyond this, I'd say that you should stretch your trip to accommodate both cities if at all possible, and if it's not, plan on coming back to visit whichever city you didn't see.