Jebel Shams is a destination that's listed as a must-visit in basically every guide to Oman, but I wasn't sure whether I wanted to go. This was first and foremost for practical reasons. Many resources I consulted while planning my Oman trip stated that the mountain was only accessible via 4×4, and it wasn't within my budget to rent such a vehicle.
Of course, I also had esoteric concerns—how many canyons can one hike before they all start to seem less grand? This post will cover a lot of topics related to Oman's Grand Canyon, including how to stay at the famous Jebel Akhdar hotel (which, spoiler alert, actually isn't at Jebel Shams!)
Do You Need a 4×4 to Reach Jebel Shams?
Tangibly speaking, most of my uncertainty about visiting Jebel Shams had to do with the Jebel Shams road and, specifically, whether I could access it with a normal car. For my dates, renting a 4×4 would've cost more than triple the price of an ordinary sedan, and I just couldn't justify the expenditure, especially considering that I wasn't hugely stoked about Jebel Shams to begin with.
Let me be clear: You do not need a 4×4 to get to the start of the Jebel Shams Balcony Walk, though I say this with a couple caveats. Firstly, that the length of unsealed road is more than other online resources report (they say it's 3 km, but in total it's closer to 10); and secondly, that you should only attempt this if you have experience driving on such roads, and don't mind traveling at 20 km/h (or slower) for at least an hour.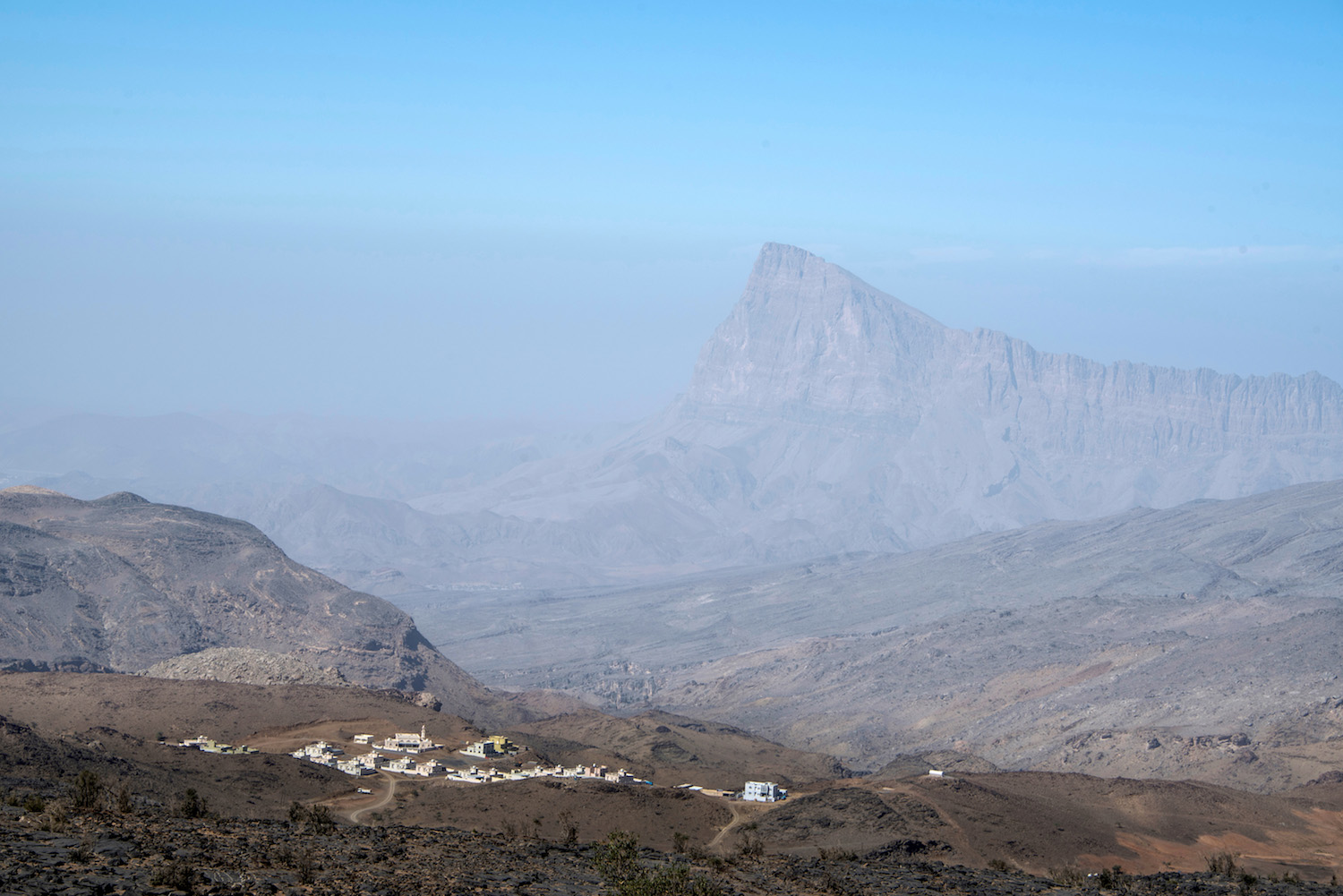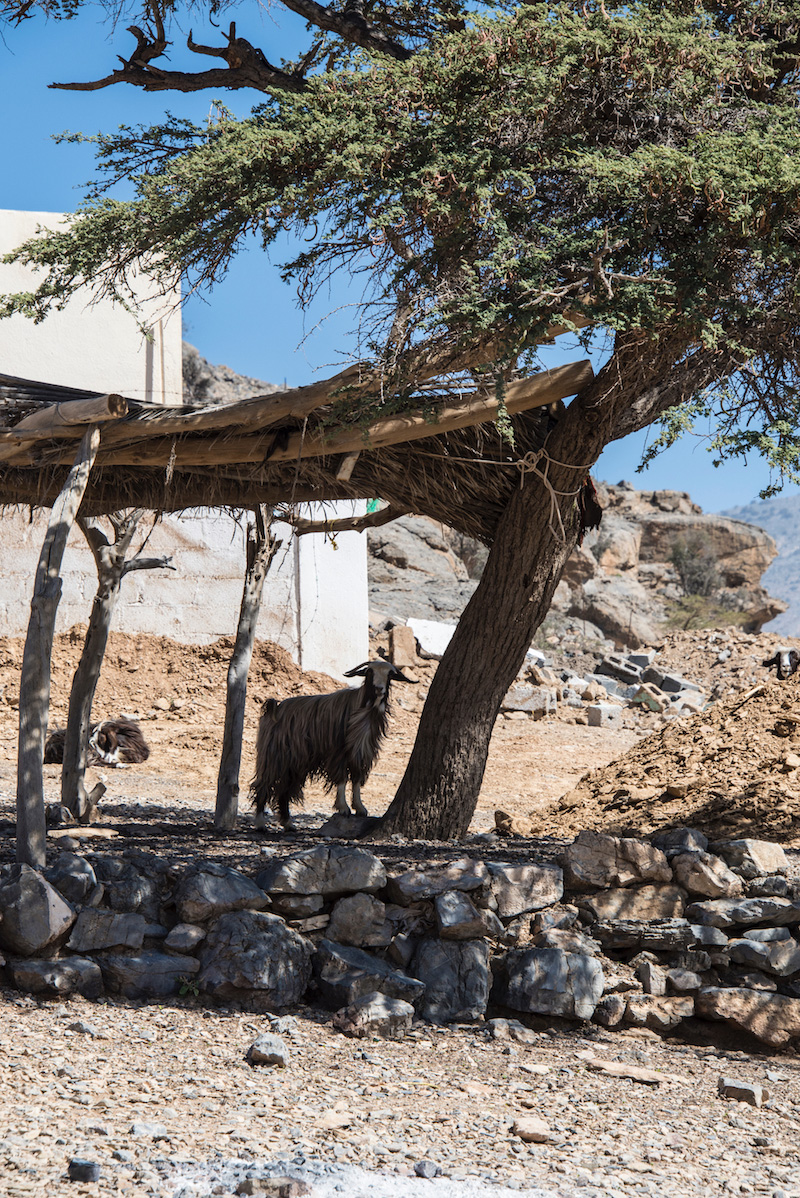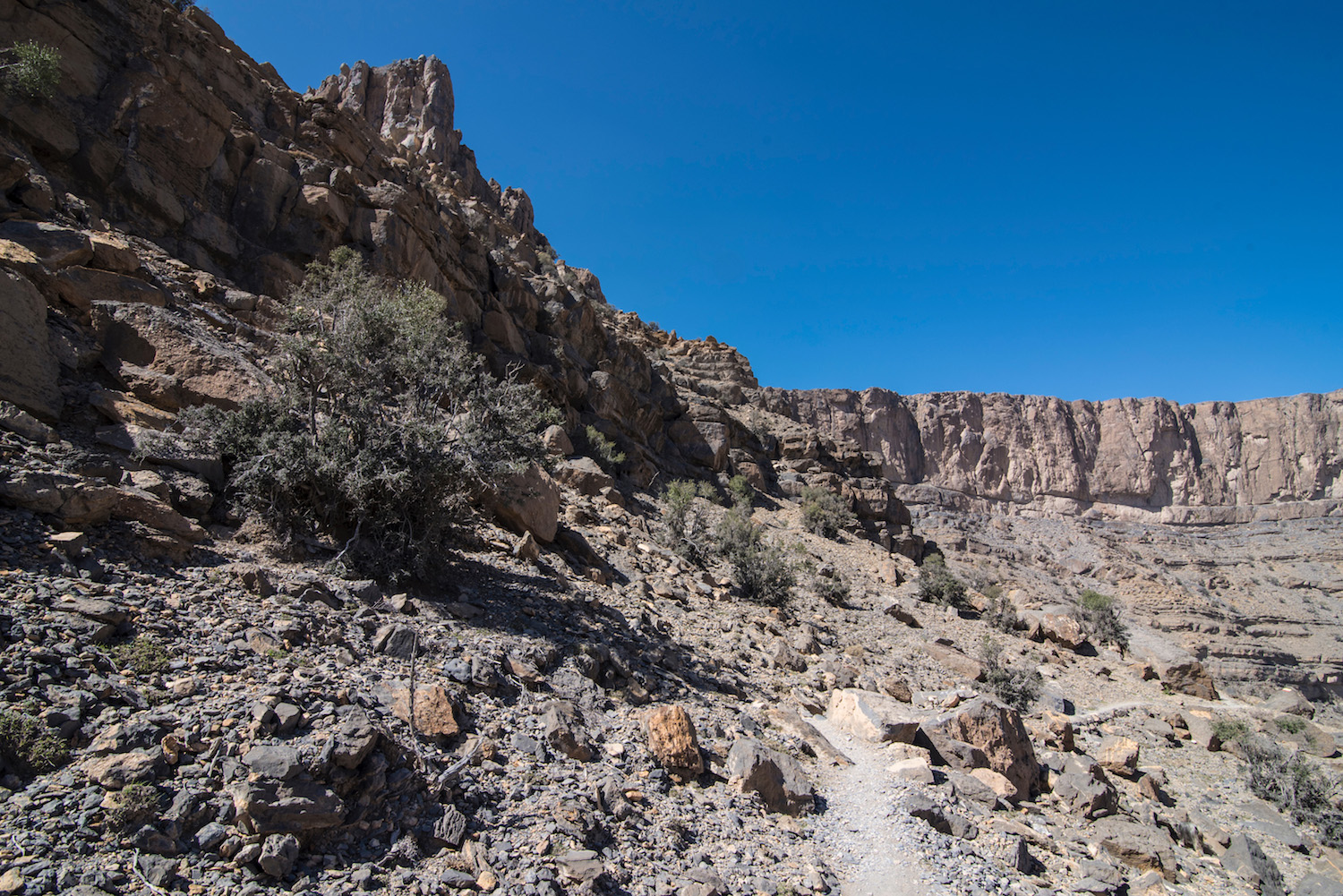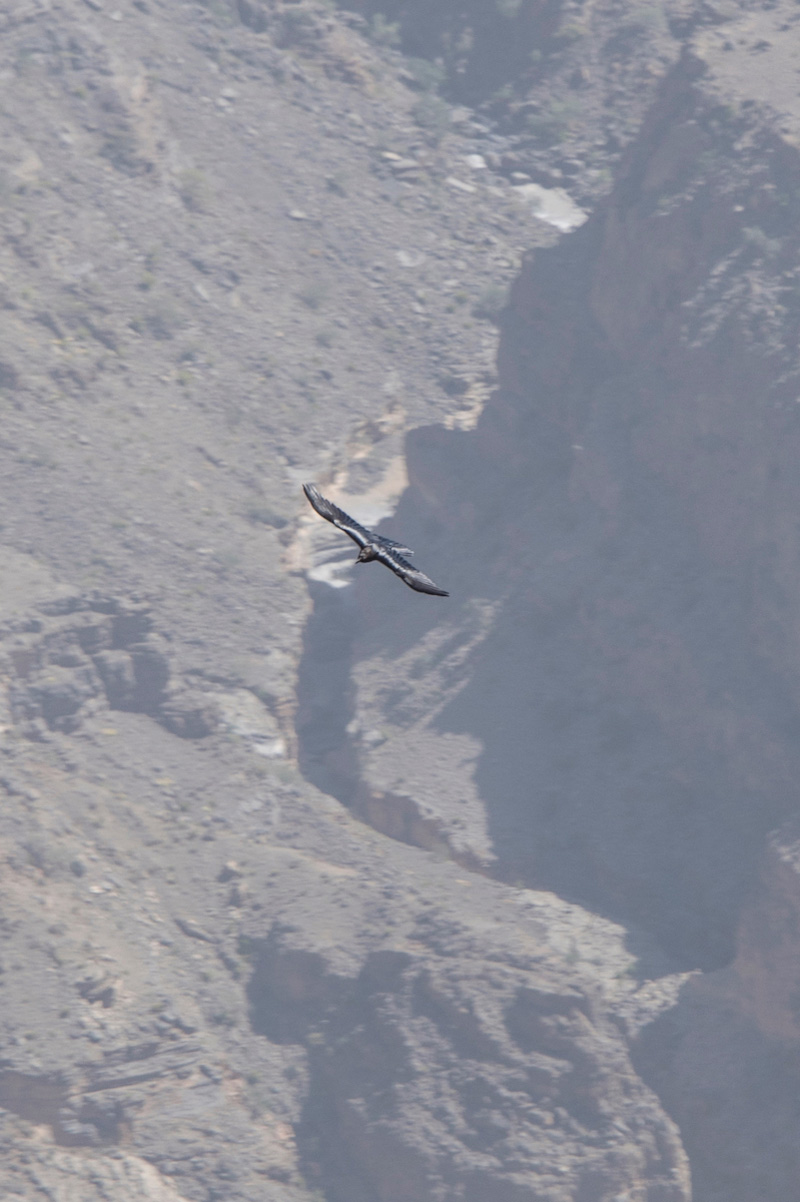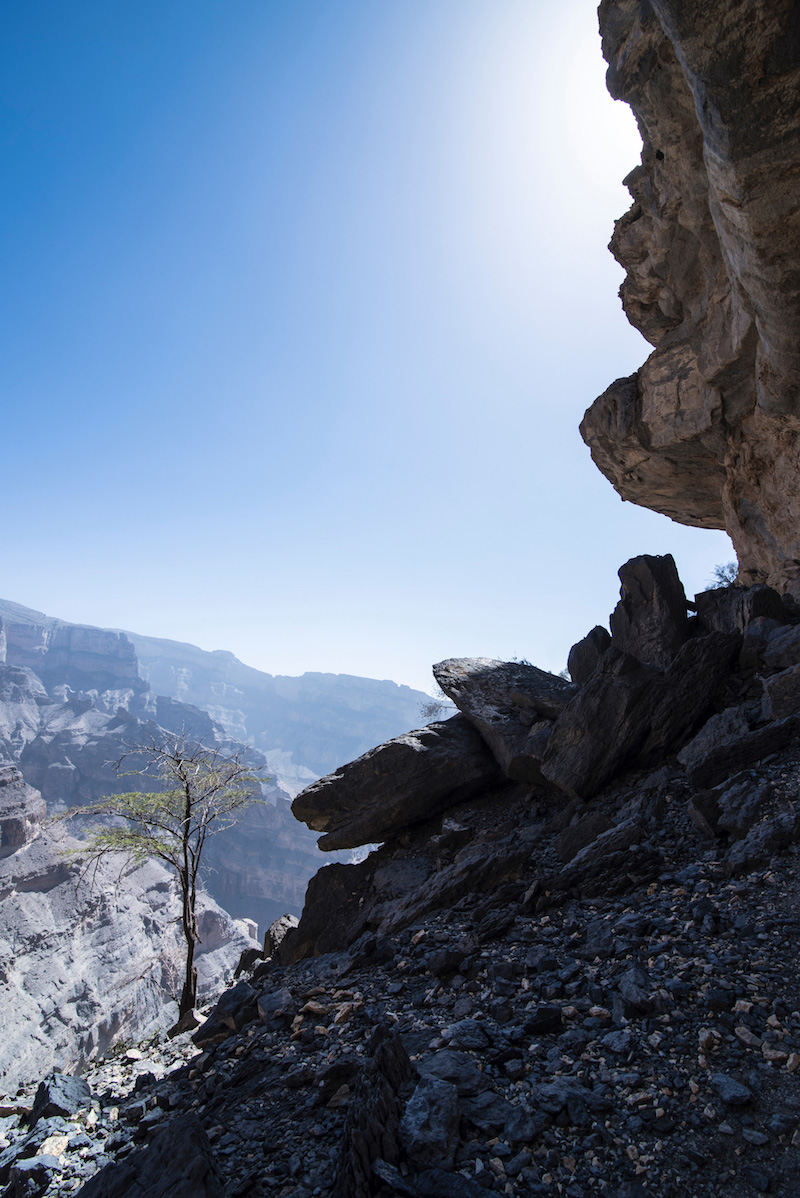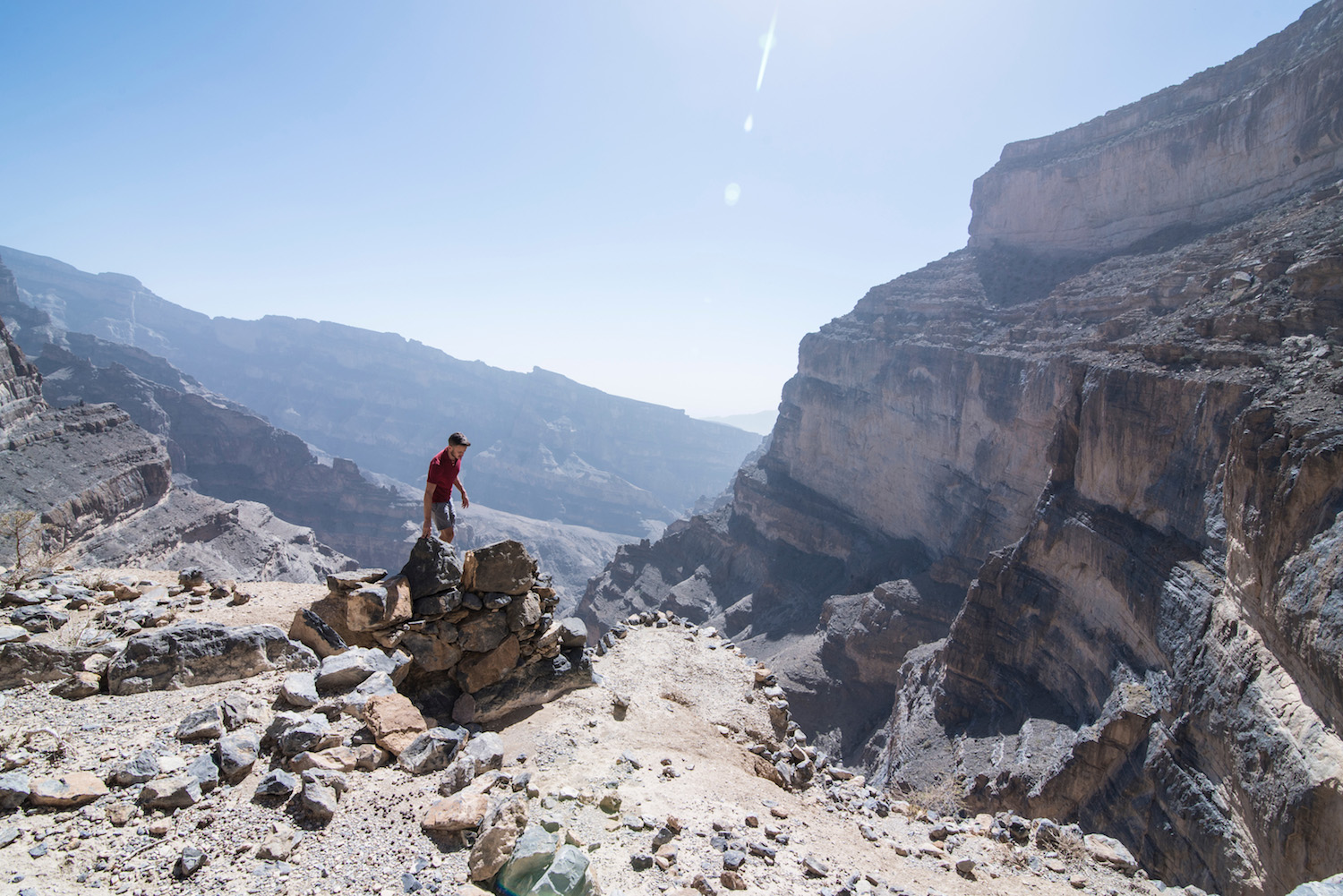 What to Do in Jebel Shams
Jebel Shams Balcony Hike
 Whether you travel from Nizwa or Muscat to Jebel Shams, or sleep here, the most popular activity is the Jebel Shams Balcony Hike. After parking in the village of Al-Khitaym, which sits about 3 km (via very unpaved road) from Jebel Shams Resort, the hike will take between 2-3 hours roundtrip, depending on your pace. I must admit that while I wasn't expecting much, I greatly enjoyed this experience.
Tour Abandoned Towns
 In addition to enjoying views of Jebel Shams itself as you drive to and from the Balcony Walk parking lot, you can see many abandoned towns in this part of Oman, namely Birkat al-Mawz. There are also some picturesque old towns that aren't quite abandoned, such as Misfat al-Abreyeen. In general, I wouldn't recommend visiting more than a couple of these—they're cool, but start to look the same after a while.
Trek in a Wadi
 Jebel Shams weather is hot and dry, which makes it among the most unrelenting places in Oman from that perspective. With this being said, Wadi Ghul is not nearly as lush as Wadi Shab, or as easily accessible as Wadi Bani Khalid, which many people visit en route to an Oman desert camp. Still, this can be a worthwhile pursuit, depending on how much time you have.
Camping in Jebel Shams
One way to make the most of your time in this part of Oman without taking a tour or staying in an expensive resort is to sleep in a tent. As is the case throughout the Sultanate, camping is possible anywhere, though for obvious reasons you should set up your tent at least a few meters from the edge of any particular cliff. Sunrises are supposed to be spectacular here!
Jebel Shams "Summit" Hike
 I put this in quotes because while you can climb quite high in this part of Oman, you can't actually reach the summit, which is a base for the Omani military. If you want to visit a mountain with truly sky-scraping heights and without inadvertently impacting national security, you might be better off visiting Jebel Akhdar Oman, whose hotels I'll describe in just a moment.
Where to Stay in Jebel Shams
I personally visited Jebel Shams on a day trip from Nizwa, though there are plenty of places to stay in the area, assuming you don't camp as outlined above. For me, the most practical accommodation (which is to say, the one at the fairest price and that affords the most authentic yet comfortable experience) is the Sama Heights Resort.
 
However, many other options exist. Jebel Shams Villa, for example, sits along the road to the beginning of the Balcony Walk, and will save you some time as opposed to coming from Nizwa or even Muscat. On the other hand, while Anantara al Jabal al Akhdar Resort is a fabulous hotel, it's actually located at Jabal Akhdar, which is an entirely separate mountain from Jebel Shams—be aware of this before you book your room.
The Bottom Line
Jebel Shams greatly exceeded my expectations, from the enjoyable Balcony Walk itself, to the stunning vistas I enjoyed going up the mountain, to the fact that I didn't actually need a 4×4. On the other hand, if you've seen similar scenery elsewhere in the world, and you have a limited amount of time to spend in Oman, I wouldn't beat yourself up if you can't swing a trip there.
Be sure to read more in the Middle East for more ideas and places to explore.