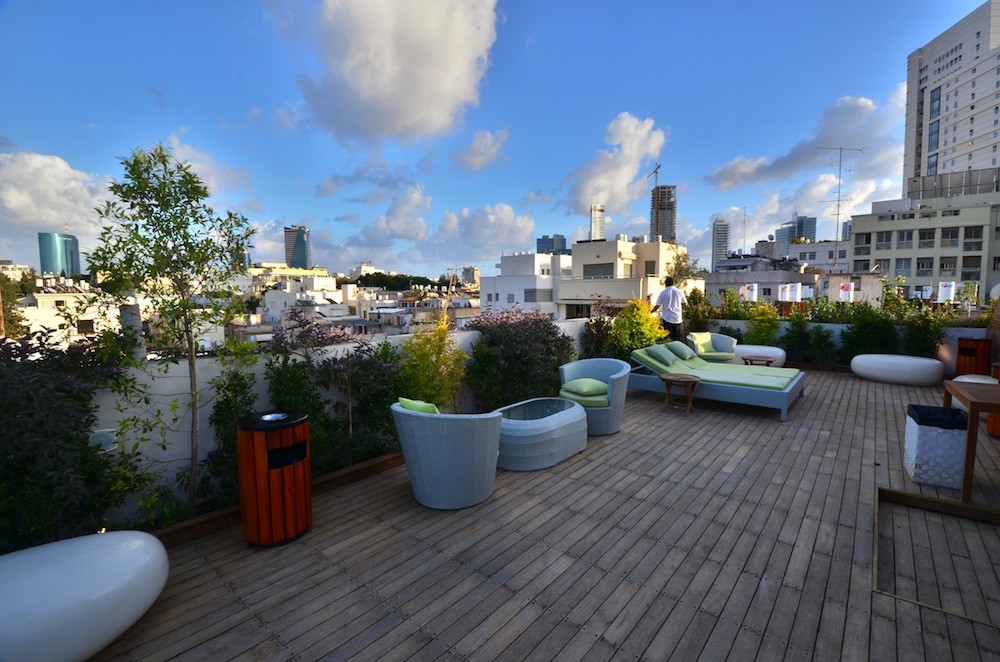 After my marathon two weeks in Israel, I had a few days in Tel Aviv to rest, relax and recuperate, and I wanted to reward myself by staying someplace special. When it comes to boutique hotels, Tel Aviv leads the Middle East, and maybe the world, so I knew would have plenty of choices.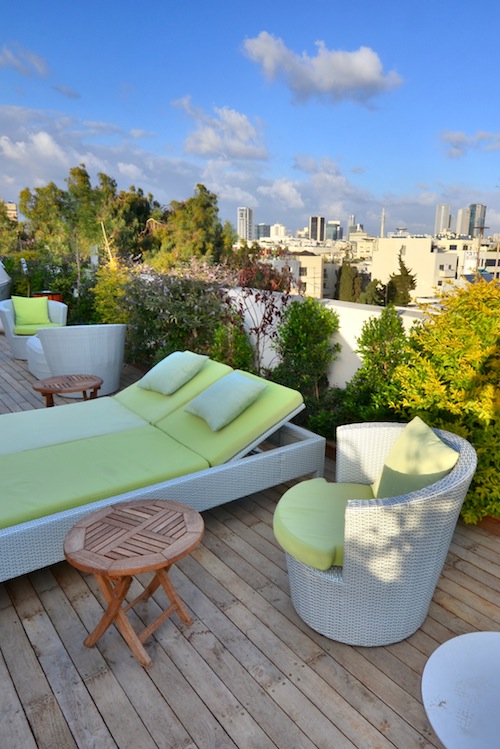 When a friend of mine recommended that I stay at the Shenkin Hotel, I initially scratched my head. I was familiar with trendy Shenkin Street, which is home to a number of shops, restaurants and bars, but wasn't aware of a boutique hotel in the area. In spite of how little I knew about the hotel, my friend insisted that the Shenkin Hotel was the place for me, so I trustingly made my booking.
Given how tired I was after my strenuous trip, it was essential for my hotel to be central in location, but secluded in feel. The Shenkin Hotel proved to be the perfect marriage of these seemingly divergent qualities. Although just a stone's throw from Allenby Street, one of Tel Aviv's busiest commercial arteries, it's situated on a quiet residential lane, which gives it a homey vibe you wouldn't expect from a hotel in the middle of a city that never sleeps.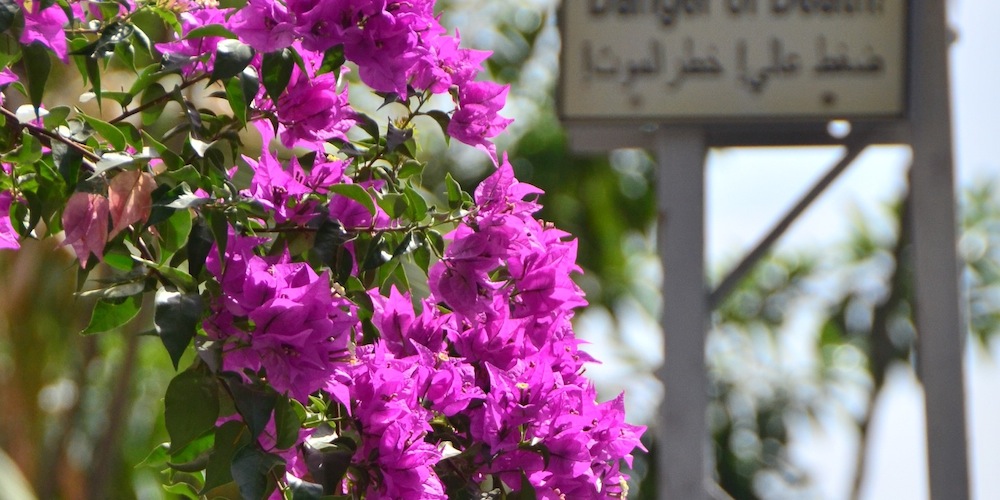 Another thing I loved about the Shenkin Hotel was the attention to detail when it came to service. The receptionist personally showed me to my room, and made sure that everything was exactly to my liking before leaving me to freshen up. Each time I left the hotel, the staff inquired as to whether I needed any recommendations on food, shopping or entertainment.
Speaking of attention to detail, the Shenkin Hotel also leaves no stone unturned when it comes to design. Funky floor tiles, gratuitous mirroring and cozy lounges both underneath the hotel and on its rooftop sky deck, which provides a breathtaking panorama of Tel Aviv, made me feel like I could've never left the hotel and still experienced Tel Aviv fully.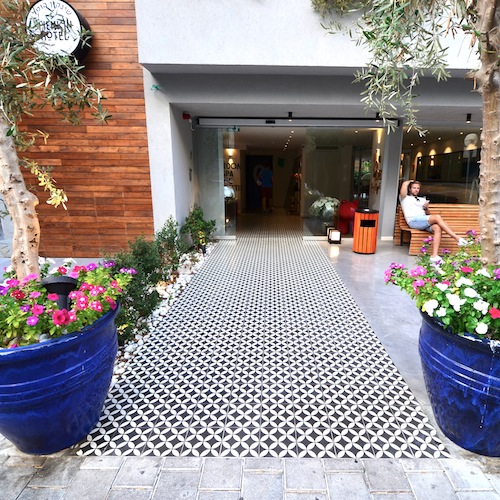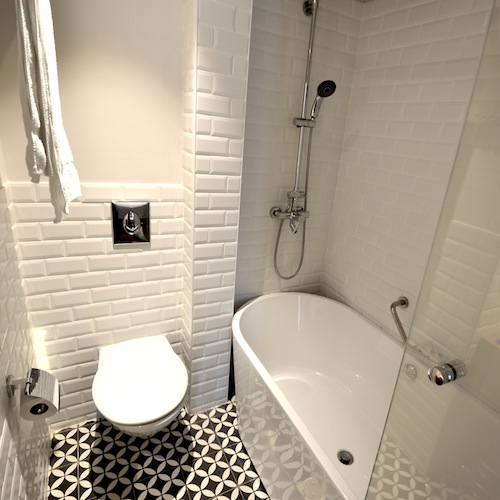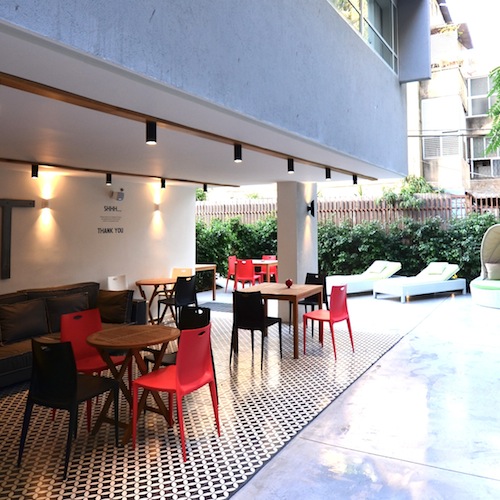 My only regret about my stay at the Shenkin Hotel is how brief it was – I arrived on a Thursday evening, and flew out Saturday morning. Although I was sad about leaving, the staff at Shenkin Hotel made my departure as painless as possible, organizing a flat-rate taxi to Ben Gurion airport, so that I could enjoy my last morning in Tel Aviv, which I spent savoring delicious Israeli shakshouka, one of many breakfast options Shenkin Hotel guests have.
When all was said and done, the Shenkin Hotel ended up being exactly what I needed after my tiring trip through Israel. If you're traveling to Tel Aviv and want to stay someplace luxurious but homey, hip but tucked-away, check out the Shenkin Hotel.