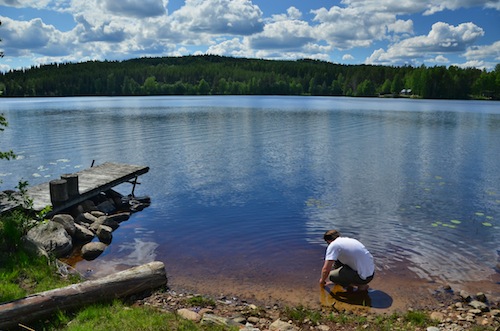 Host to the 2012 Olympic Games, Britain's popularity as a tourist destination is rapidly growing, with thousands of Americans flocking there every year. What better way to experience traditional English culture than with a trip to the Lake District, an area renowned for its stunning picturesque countryside. Here, you will find a handy guide to the Lake District containing everything you need to know…
Accommodation
The Lake District is home to some of the most beautiful guest accommodation that Britain has to offer. Larger chain hotels are widely excluded from the Lake District in an effort to retain the area's natural charm.
If you are looking for a luxurious stay, there are a number of imposing manor houses and stylish boutique hotels that will leave you feeling like a true English gent. If you fancy a less formal trip, a humble B&B will give you a true slice of English hospitality. But if you truly want to immerse yourself in the English countryside, there is a range of camping and caravan sites available offering affordable caravan rentals.
Weather
Before you make your sightseeing itinerary, it is probably best to check the weather. British weather is renowned for being unpredictable, often quickly changing from glorious sunshine to heavy downpours. Try to plan your outdoor activities for when the weather is going to be good, and your indoor activities for when the weather is going to be poor. However, knowing the nature of British weather, it is best to prepare for all weather conditions. Wear lots of layers that you can remove if the weather is warm or put back on if it gets colder. A pack away raincoat and umbrella will always come in handy too.
Sightseeing
The main reason why so many people flock to the Lake District every year is for the many beautiful walks and trails the region boasts. However, the Lake District has a lot more than walking to offer. The Keswick climbing wall is a must-try for all thrill seekers, and the Tree Top Trek is an exhilarating adventure park set amongst Windermere's tallest trees. Keswick's Puzzling Place is a mind-boggling but fun day out that all of the family will enjoy. But if you are looking for more of a cultural break, visit the Wordsworth Museum in Ambleside and learn more about one of England's greatest authors.