On one hand, I knew that the answer to the question "is Switzerland expensive?" was yes, almost from day one of my first trip there, in 2008. A quotidian item (contact lens solution) taught me this lesson—a bottle of it cost a whopping 41 francs, or nearly $50. This was to say nothing of the fact that trains from my friend's village to nearby Zurich cost 15 CHF for a 15-minute ride—a rate of 1 franc per minute.
On the other hand, given that I stayed with Bianca for the entirety of my 2010, 2011, 2012, 2013, 2015 and 2018 return trips (and also mostly traveled with her in her car), I didn't fully grasp the extent of Switzerland's expensiveness until 2021. That year, after entering the country via Geneva from Paris, I rode the train to Zermatt and saw the Matterhorn for the first time, before going back to Bianca's village to meet her new baby.
Breaking Down the Cost of Travel in Switzerland
Hotels
Hotels in Switzerland are expensive, but not as much as you might think, given the prices of other things. Generally speaking, you can stay in simple, convenient properties in most cities and villages for around 100 CHF per person, per night, and sometimes less. On the other hand, it's easy to spend several hundred francs per night for a place to sleep, particularly in the mountains during ski season.
Restaurants
Is eating in Switzerland expensive? As a general rule yes, but there are exceptions. On one hand, if you want to sit down for fondue or rösti, and plan to wash it down with wine and eat dessert, it's easy for two people to spend more than 100 CHF on a meal. On the other hand, as is the case elsewhere in Europe, certain tricks like eating in kebab shop or bakery can help keep the cost down.
Trains
The good news? You can use rail passes, from Eurail global and regional passes to The Swiss Pass, to ride the rails of Switzerland for discounted rates. The bad news? If you don't have the forethought to make such investments before your trip, train travel in Switzerland will literally burn a hole in your pocket. Most intercity trains cost at least 75 CHF one-way for second-class, and are sometimes even more expensive than that.
Activities
Is Switzerland expensive for activities, such as hiking, skiing or snowboarding and adventure sports like bungee jumping? Yes, although the price you pay depends on a number of factors. For example, while you need to pay an admittedly steep 47 francs to ride a cable car up to the Blauherd viewpoint for the Matterhorn in summer, a lift pass during ski season can be twice or even thrice as expensive.
Shopping
Unless you have a watch you just can't live without (in which case you're probably too rich to care about the price), I wouldn't recommend shopping for much expensive. There are exceptions to this rule—postcards and other sundries, such as French soaps and German beer steins. However, given the strength of the Swiss franc, it ends up being cheaper to buy most products outside of Switzerland, even taking into account import tariffs.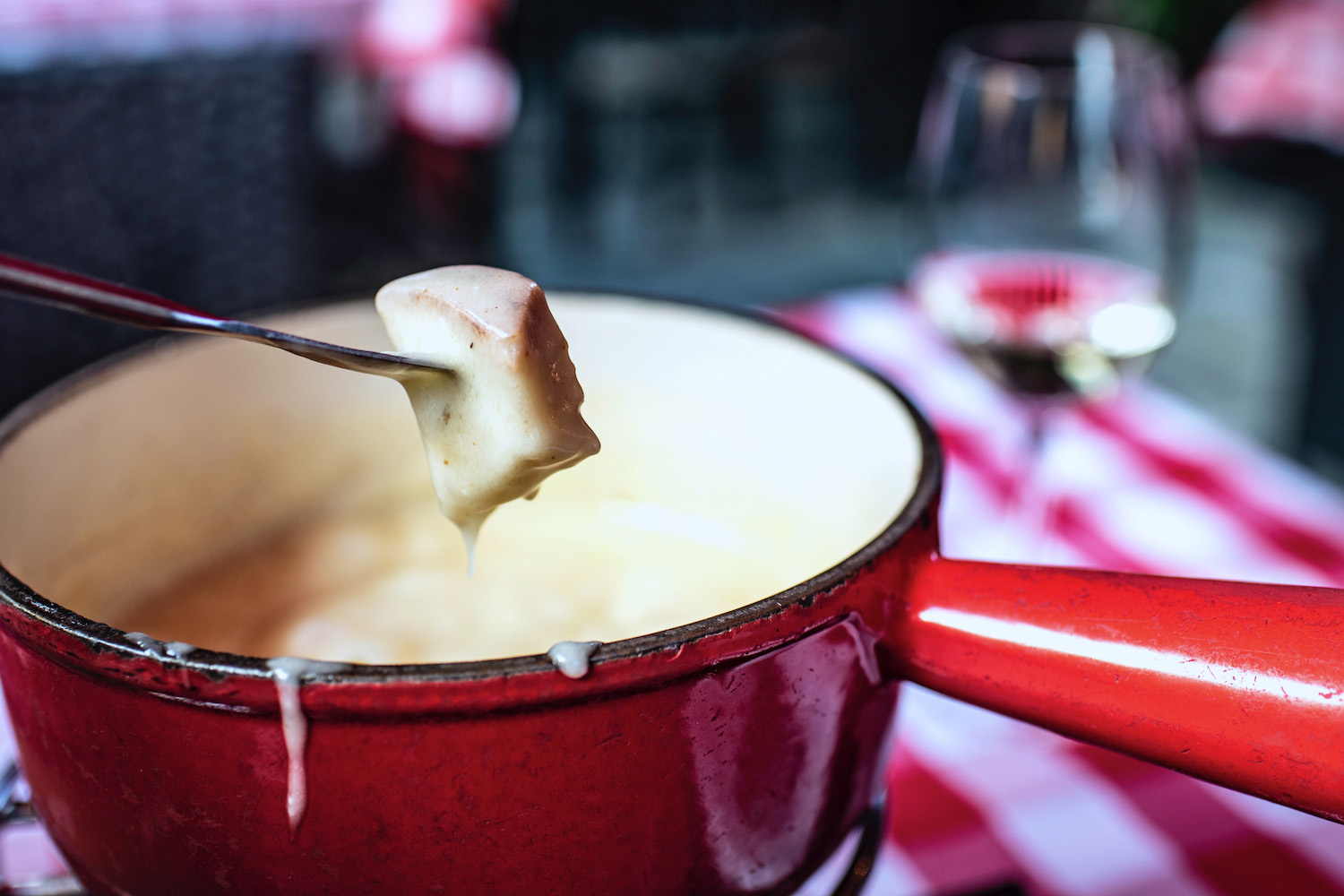 How Much Will My Trip to Switzerland Cost?
As a general rule, I wouldn't expect to spend any less than 100 CHF per person, per day, unless you are literally camping and hitchhiking. Even staying in hostels and traveling using a rail pass, it's unlikely that you can stay below this, certainly not eating two meals per day. More realistically, a couple should expect to spend between 300-400 CHF per day in Switzerland, with rates highest in the mountains during summer and the winter ski season.
In spite of the numerical realities, there is another way to frame the question of whether Switzerland is expensive. While you're guaranteed to spend more money to travel here than you would almost anywhere else in the world, the quality of every product, service and experience you purchase will also be unmatched. To put it another way, Switzerland is a high-dollar (or franc) destination, but it's also a high-value one.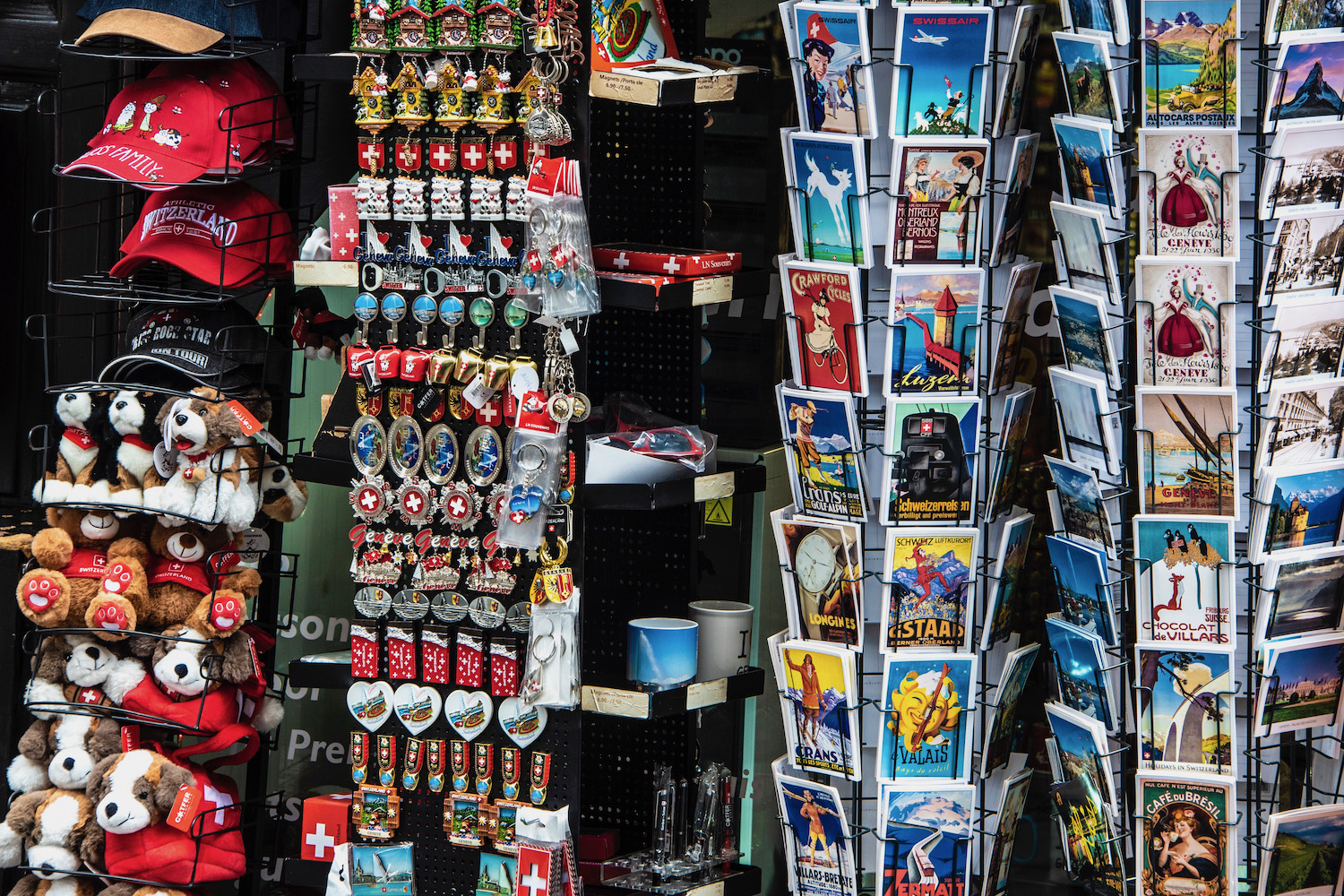 Other FAQ About Travel in Switzerland
How much does a meal cost in Switzerland?
Food in Switzerland is expensive. You can generally expect to pay between 15-25 CHF for à la carte items such as pizzas and pastas, while modest 10 dL pours of wine often cost in excess of 8-10 CHF. For a couple to enjoy a starter, two main courses and dessert, plus wine or cocktails, it's unrealistic to expect a bill of less than 100 CFH—it will probably be much higher.
Switzerland is expensive for two main reasons. First, its strong currency and high wages lead to a high cost of living base for local people. Secondly, it costs a lot of money to build infrastructure and places where people live and work in a country as mountainous as Switzerland, particularly when built to Swiss standards. That cost is necessarily passed on to the people who use it, sometimes in the form of tolls and fees, but also through the broader economy.
The Bottom Line
Is Switzerland expensive? Of course it is! Due to a combination of high local salaries, world-leading infrastructure built amid unforgiving terrain and the seemingly eternal strength of the Swiss franc, a Switzerland sojourn is going to be one of the priciest trip you ever take. At the same time, you do get what you pay for, whether that's a pleasing pot of authentic fondue, or views of the Matterhorn reflected in some of earth's clearest waters.