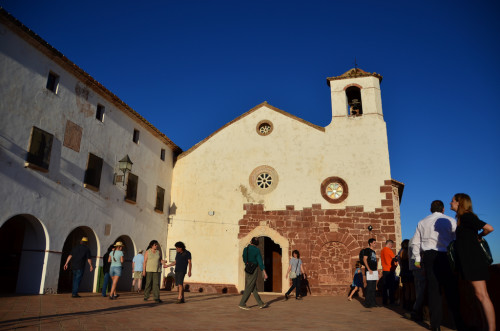 The town of Alcudia in northern Majorca has a very rich and diverse history. The Phoenicians, Greeks and Romans have all chosen to stay in the local area over the centuries. Today's travelers  spend time walking through the grounds and observing the monuments left as a mark by the great civilizations.
Archaeological Site of Pollentia
The Roman ruins in the municipality of Alcudia are well worth a visit. There are some guides who will happily tell you about the history of each ancient area. And you will also find detailed descriptions written by the local historians. Many of the artefacts dug up from this site are displayed in the Museu Monografic de Pollentia. There's bronze and bone pottery, cooking utensils and even beautiful Roman Jewels to be seen in this place.
Ca'an Torro Library
This grand book depository was constructed during the middle ages. It would have been visited by members of the aristocracy, keen to learn more about the world over the centuries. A number of musical recitals and expositions have been held here in recent times.
Old Town of Alcudia
You can tread the path along the 14th century walls and pass a variety of historic towers and quaint cafés, where delicious Spanish coffees and cakes are served. After a mid afternoon snack you might like to continue to see Port d'alcudia.
Saint Juame Church
This impressive religious building was constructed in honor of the patron saint of Alcudia. After collapsing during the late 19th century, it has been restored to its former glory. Regular services are held here and many people on a holiday in Alcudia choose to visit for a chance to see the beautiful rose window and gold alters.
This is a guest post.