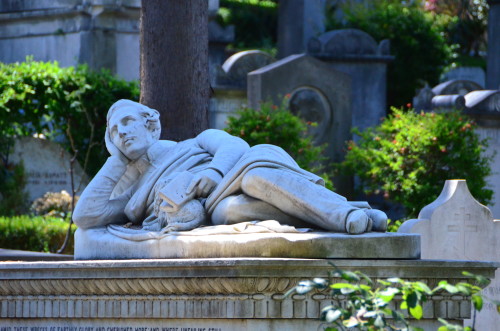 The "big three" travel expenditures — food, lodging and transportation — are unavoidable. Limiting the amount of money you spend each day of your trip cuts your total cost significantly, particularly for long trips.
The even better news is that many fun travel activities are completely free, no matter where in the world you are. Check out my list, and if you have some free travel activities I haven't listed, be sure to leave them in a comment.
1. Walking tours
I can count on one hand the number of hostels I've stayed in that don't offer free walking tours. If your hostel doesn't, then ask the reception for a map (which will definitely be free) and make your own walking tour. Walking around a city or region is not only a great way to orient yourself and see sights, but the endorphins exercise produces will put you in the best mood possible during your travel.
2. Photography
Photography is a great way to pass a morning, afternoon or evening not only because it's free, but because it allows you to make your trip into art. Taking photos forces you to be aware of your surroundings, and invites you to discover the finer details of a city or country.
3. Markets
Window shopping isn't just for air-conditioned malls! Whether you're exploring open-air fish and fruit markets in Santiago or designer fake markets in Shanghai, visiting markets is an experience in and of itself, even if you don't buy anything. Pay attention to the way buyers and sellers interact, try bargaining.
4. Parks and nature
Although large natural parks and wildlife reserves often charge entrance fees, the majority of nature-related activities are free, particularly in urban areas. Whether you pass your time in city parks like Berlin's Tiergarten, or find a spot on the beach in Rio, the greatest thing about the Great Outdoors is that you (usually) can't put a price on it.
5. Public spaces
Weather nasty, or just don't feel like getting your feet dirty? Pass your time in manicured public spaces like museums, art galleries and places of worship, from churches, to mosques, to temples. Like parks, not all public spaces are free, at least not 100% of the time. In Oslo, for example, museum entrance is free, but only on Sundays.
6. Getting to know locals
Aside from photography, this one is probably my favorite free activity. Whether you want to practice your skills in a foreign language, ask for advice or directions or simply strike up a conversation, talking to locals is perhaps the best way to get to know a city or country, and costs absolutely nothing. Well, unless you make the mistake of speaking to a con man.
7. Sunrises and sunsets
Sunrises and sunsets not only make for good photo opportunities, but are great times to reflect and pause, whether you begin your day with a vow to discover something amazing, or end it reminiscing on what an awesome time you had. They are also a reminder to be thankful — all of us saw the sun rise today, one of my favorite quotes explains, but not all of us will see it set.