My best friend and I have been planning to visit Ticino since my I first came to visit her in Switzerland in summer 10 years ago. For a variety of reasons, however, the so-called "Italian part of Switzerland" evaded me until just last week, when I arrived in the Land of Chocolate for the eighth time.
Well, one main reason—Switzerland is where I travel when I don't want to travel. Although we usually go somewhere outside the village where Bianca, her husband and their dogs live, my trips to Switzerland have focused more on drinking weisswein than riding SBB trains; spending priceless time with far-away friends has taken precedence over ticking items off my bucket list.
I'm so glad we finally made it to Ticino, which I came to think of as the "Swiss Riviera" during the time I spent there. Exploring Ticino's lakefront cities and mountain towns is definitely among my favorite things to do in Switzerland in the summer—and I know the same will be true for you, even if it didn't take you a decade to get there.
Through the Gotthard
I haven't explored Alpine Switzerland as much as I'd have liked to, mostly due to the wine (and other Swiss refreshments) I referenced above. Scenes that are ordinary to Bianca, such as the panorama of Lake Lucerne in Brunnen about an hour before you enter the Gotthard Tunnel, are still completely amazing to me as a result.
"We have to stop there on the way back from Ticino," I said as we neared the entrance to the tunnel—I'd been too distracted by the splendor of Switzerland in summer to have mentioned it in in the moment.
In what seemed like no time at all, we arrived to the beautiful Switzerland city of Locarno. Which, to a much greater extent that I expected, really felt like it was in Italy.

Golden Hour at Lago Maggiore
When you browse through pictures of Switzerland in summer, you'll definitely find images of towering mountains and the serpentine lakes that snake through the valleys between them. The stone monasteries and the rainbow of stucco row houses that strobes through the streets of Locarno? Maybe not.
As we sipped elderflower-champagne hugos, the setting sun glittering on the surface of Lago Maggiore, I gazed toward the horizon at all the other places to go in Switzerland (and Italy, it seemed) over the next few days—this was when I first began to consider Ticino the "Swiss Riviera."
I thought back on this moment as we made our way toward Piazza Grande, where we enjoyed out-of-this-world Italian food. Switzerland in summer could just as well be the Amalfi Coast or Côte d'Azur, albeit with geraniums framing hilltop villages and idyllic water scenes instead of bougainvilleas.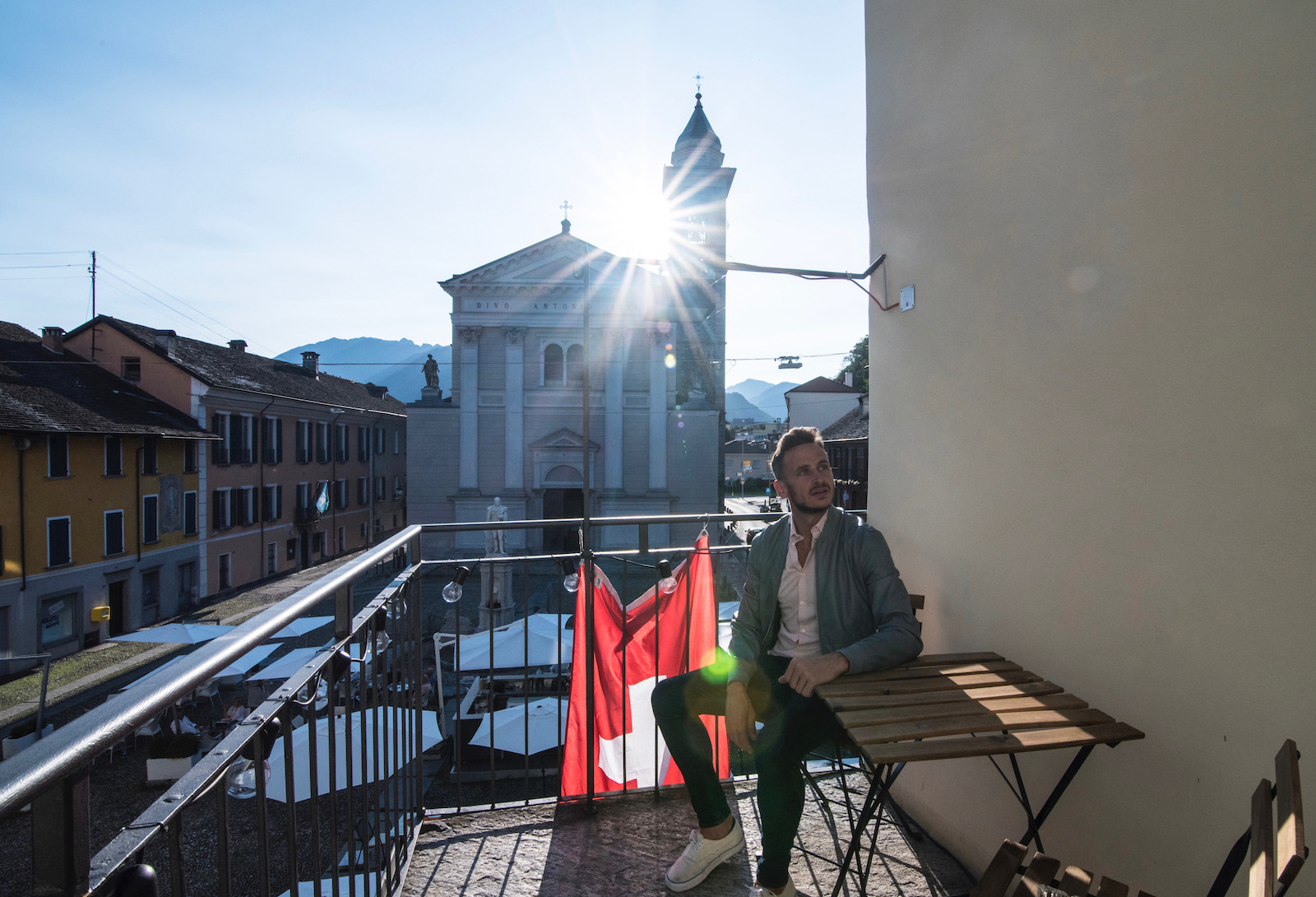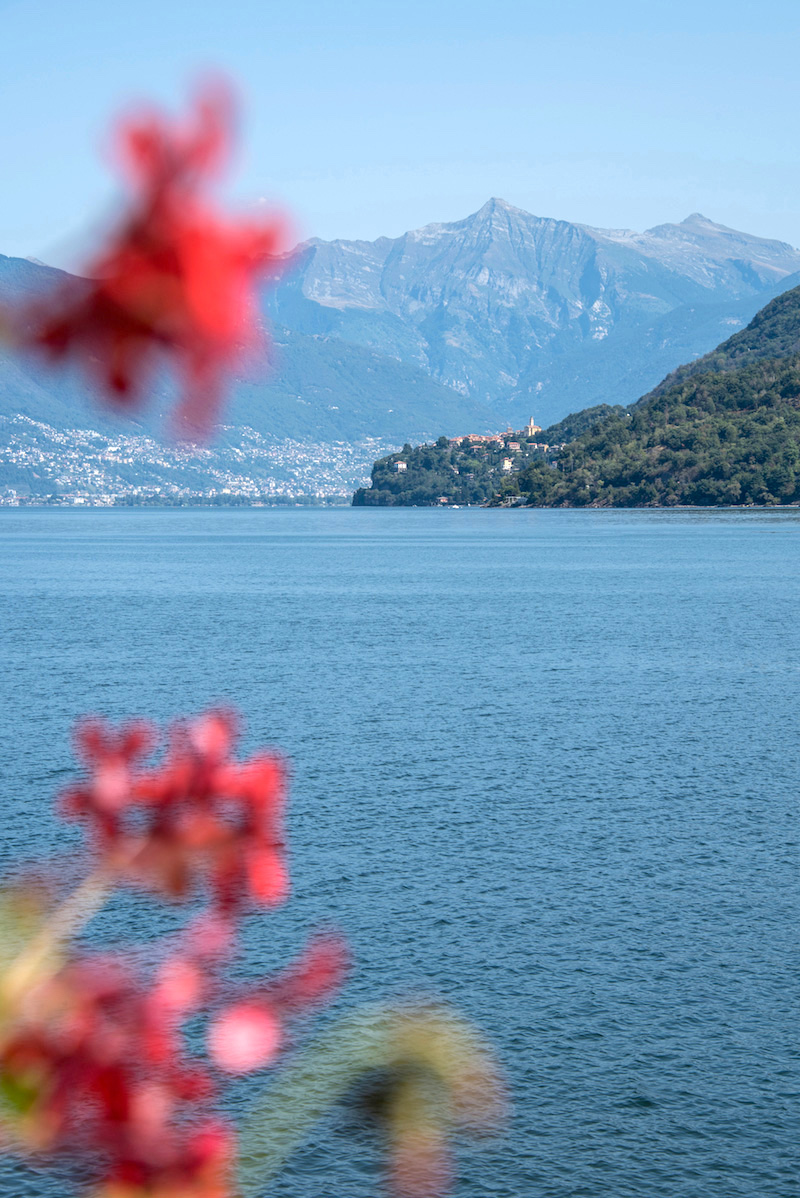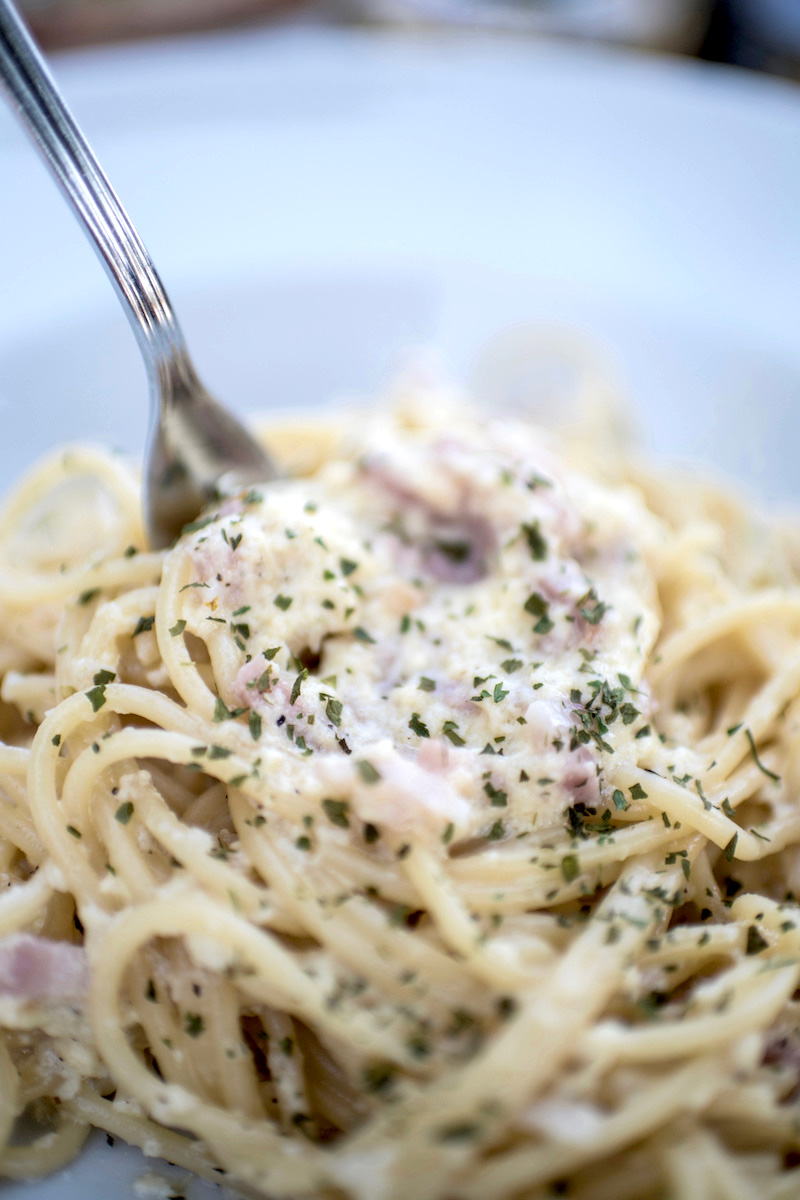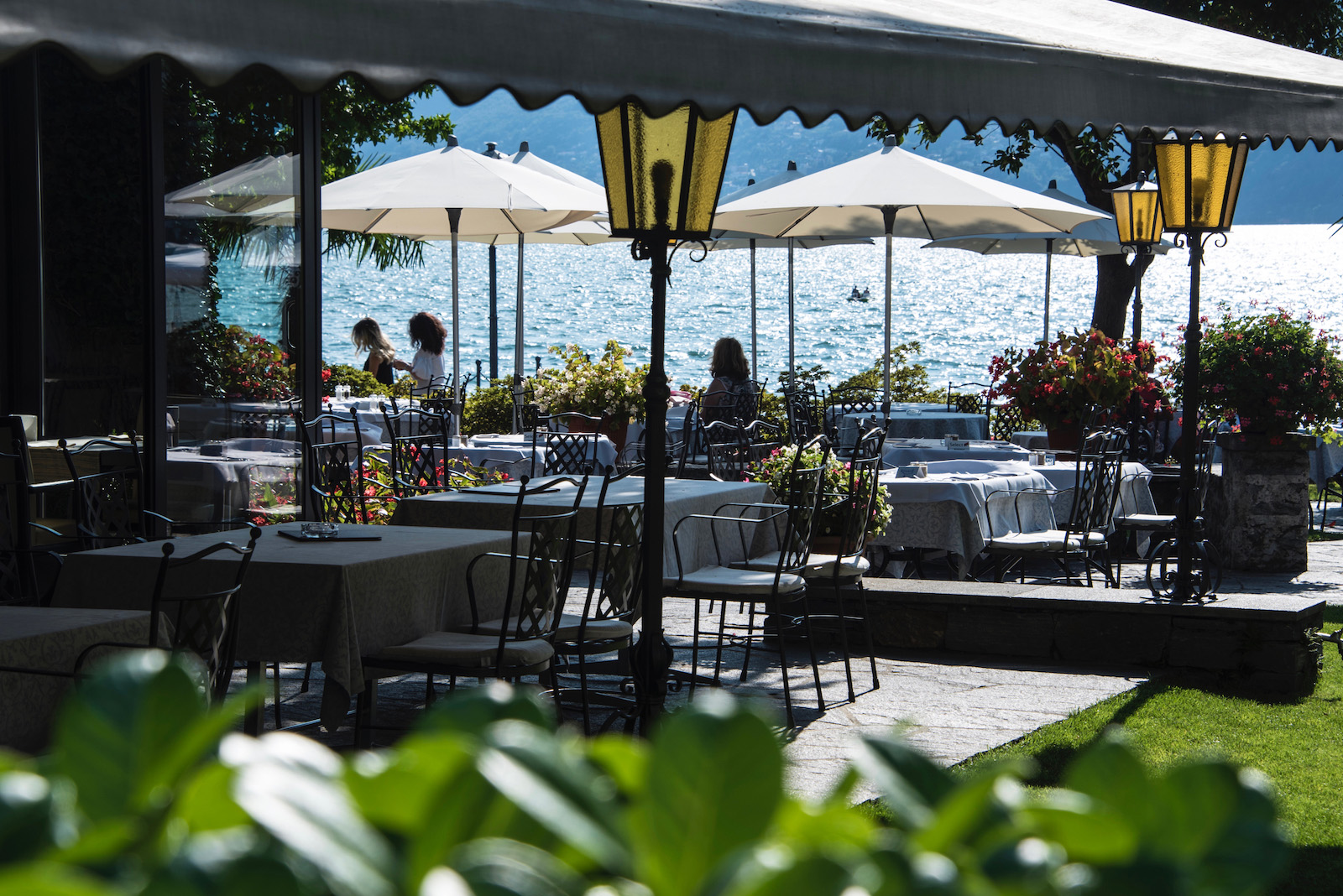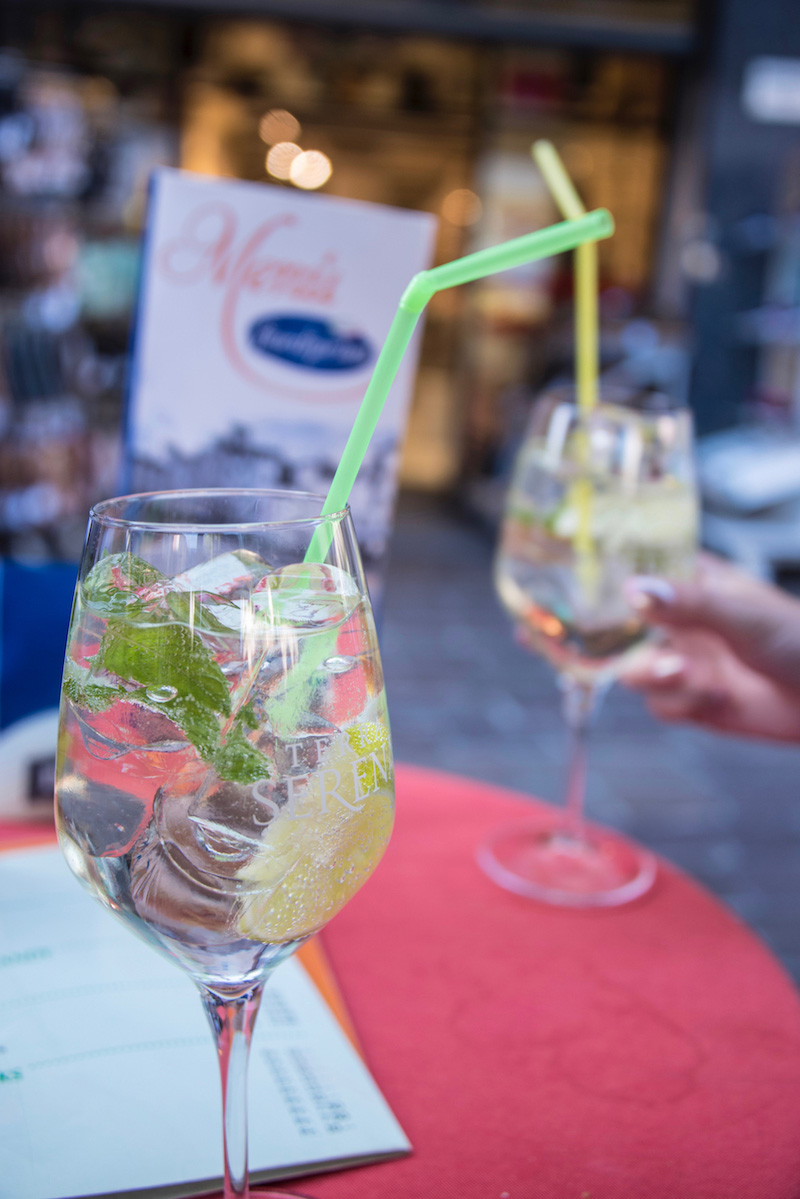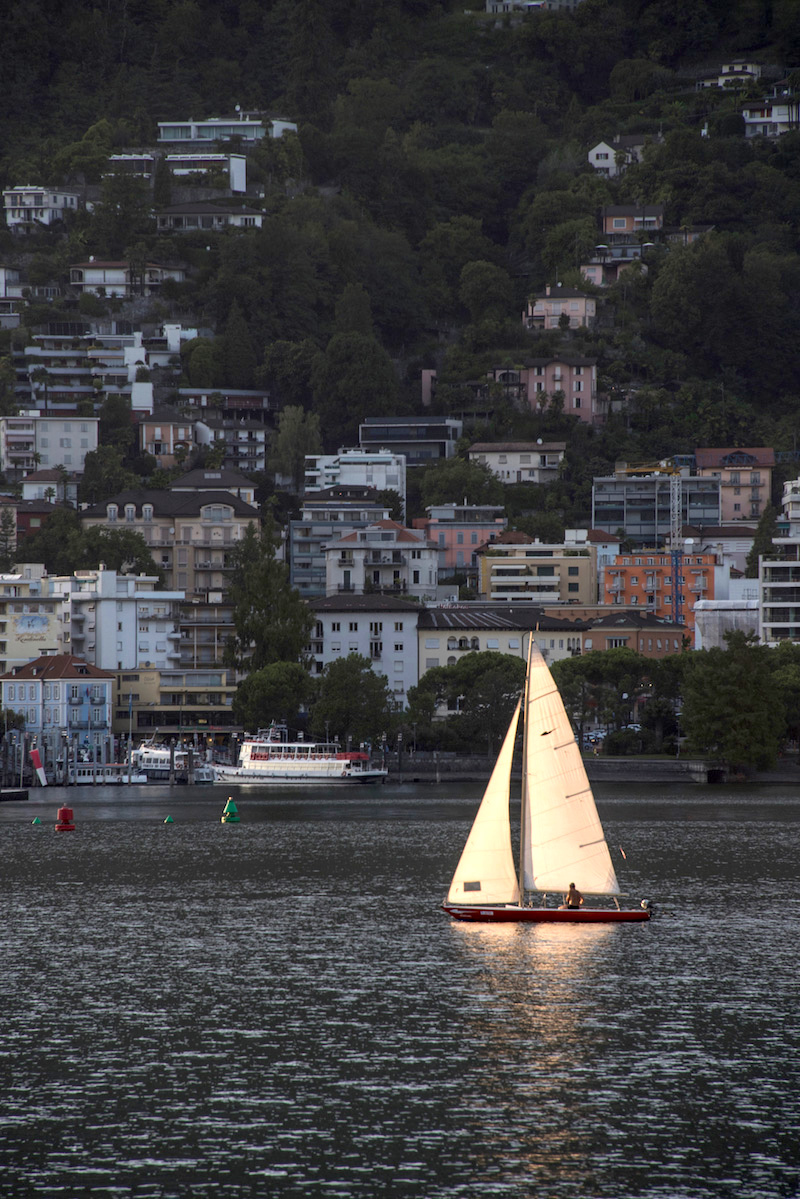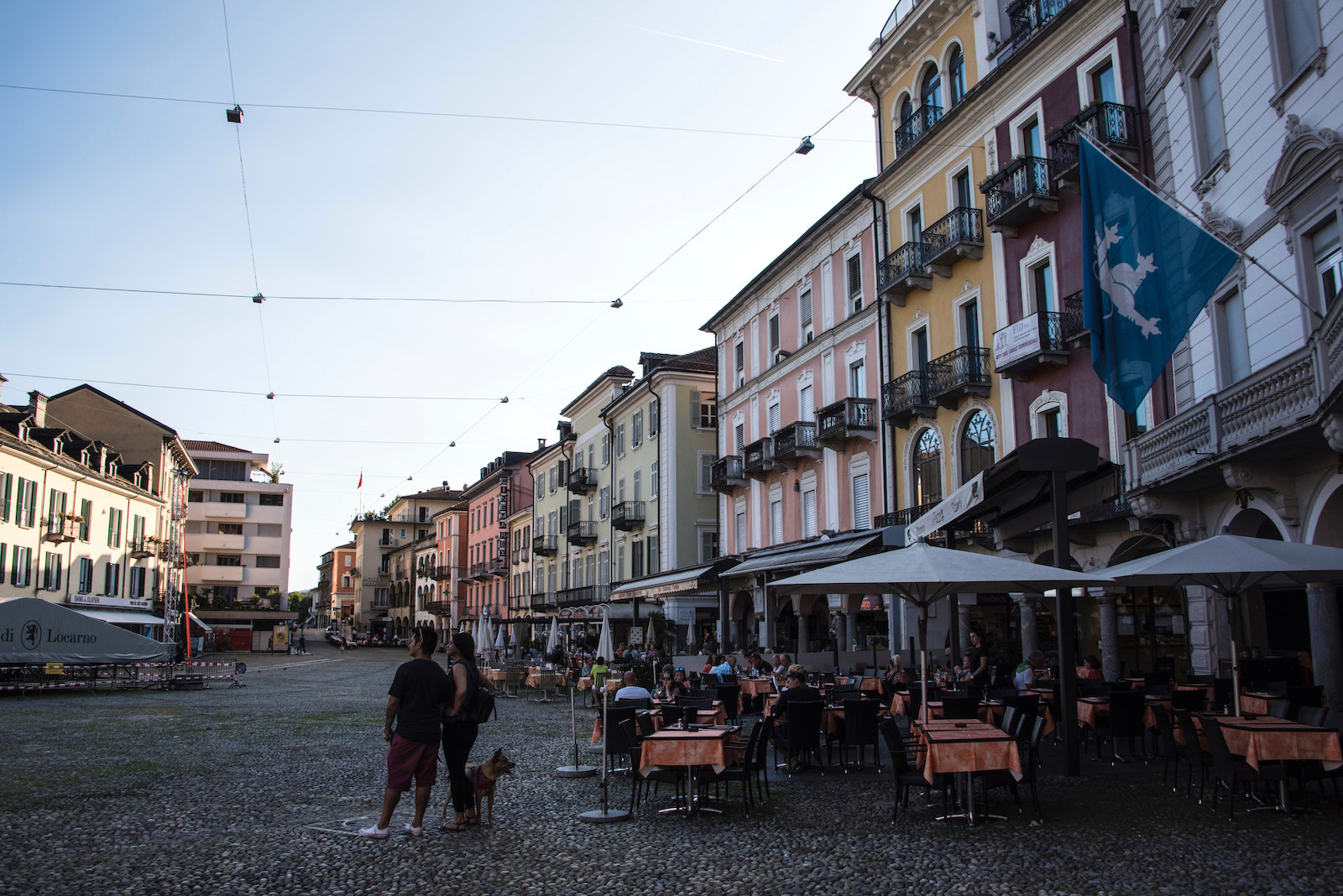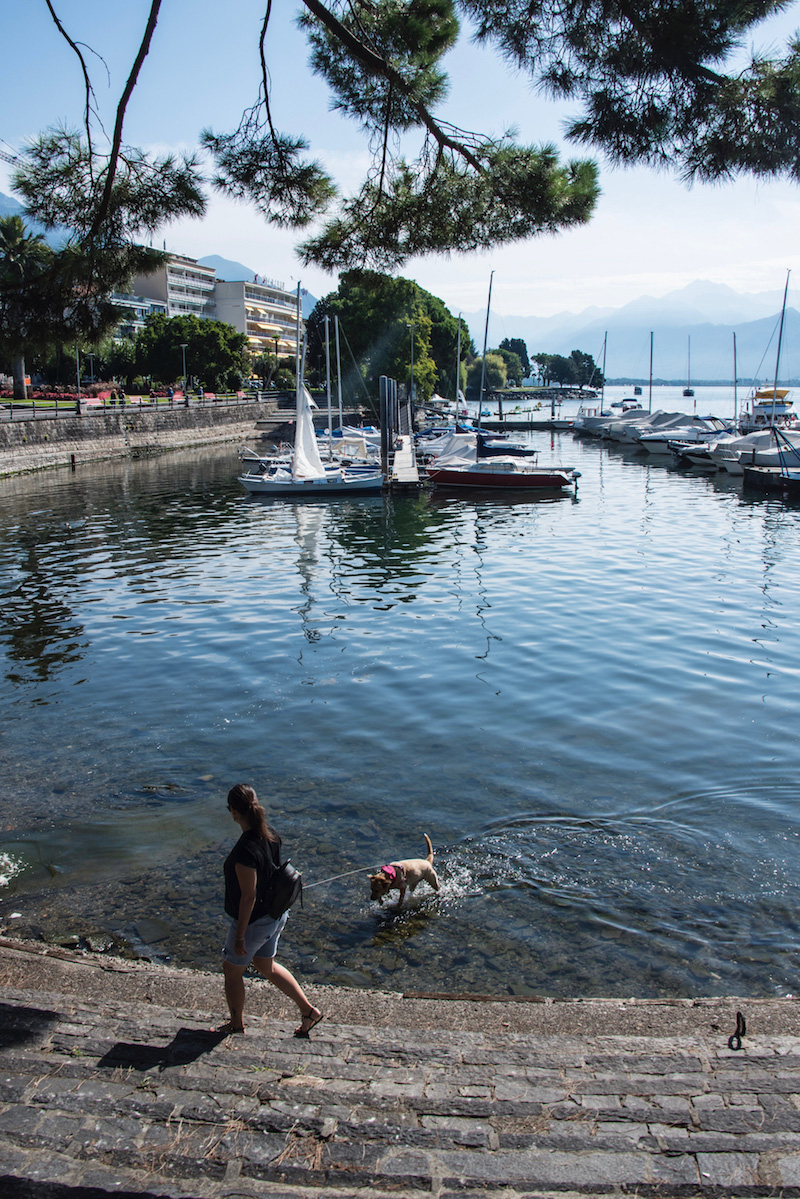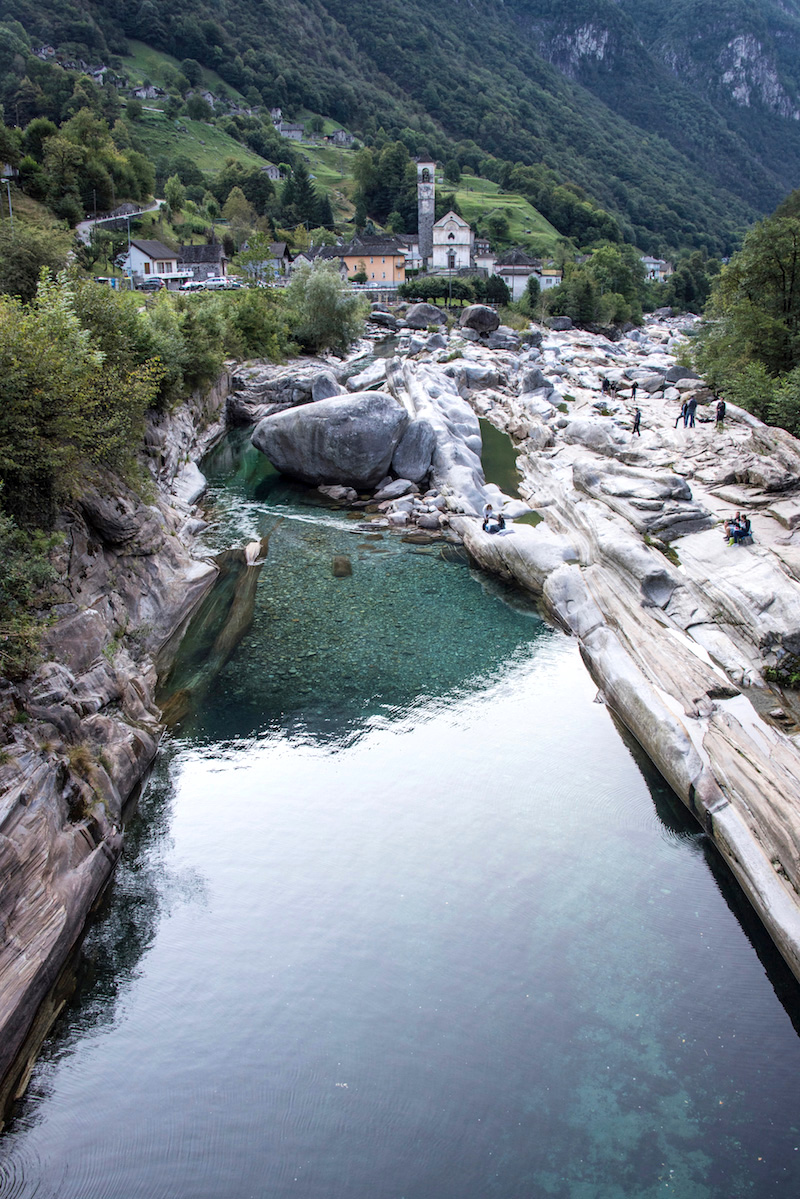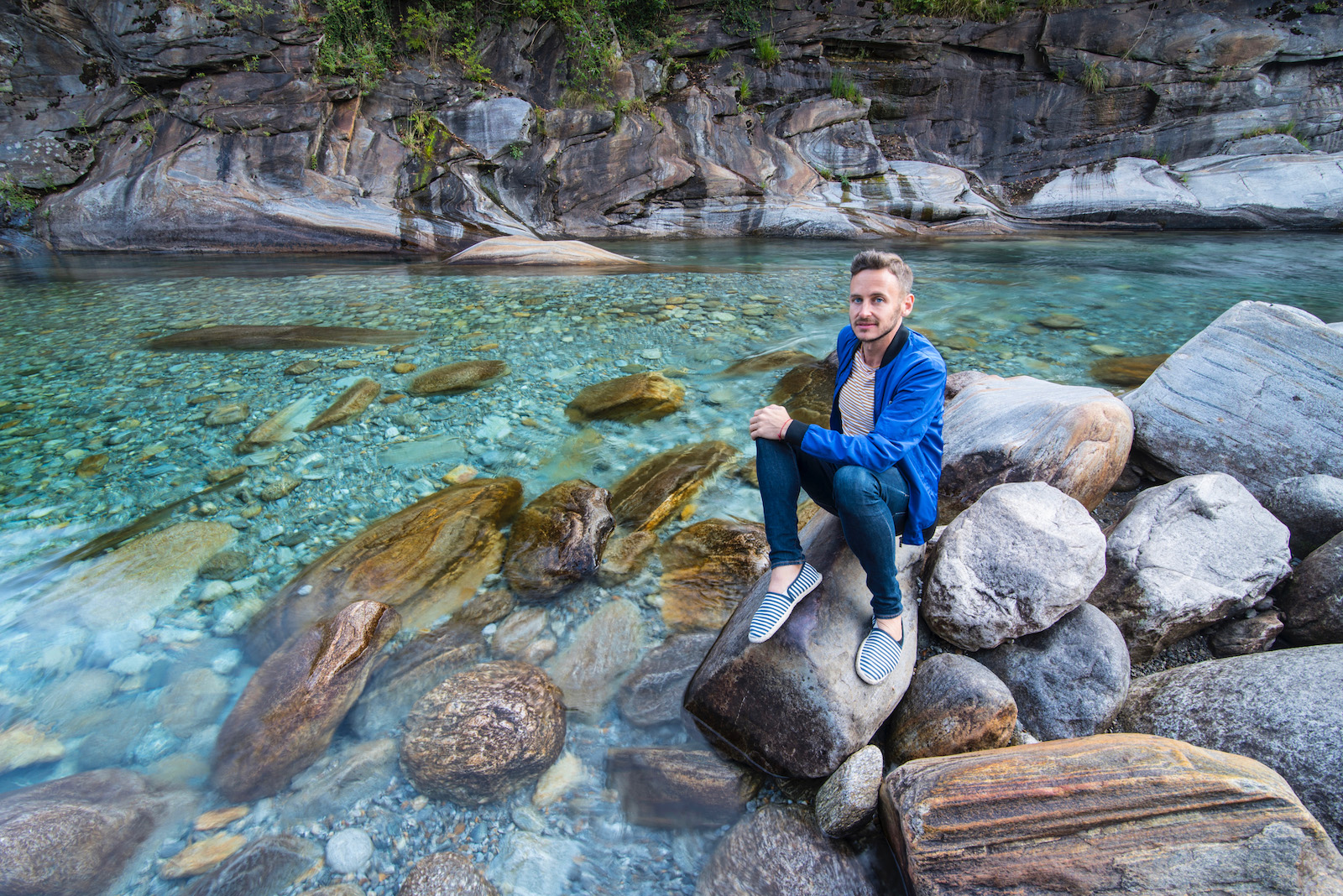 The Perfect Switzerland Summer Day
Initially, Bianca and I had planned to split our time in Ticino between Locarno and Ascona. But Ascona Switzerland hotels like Boutique Hotel Antica Posta ended up being fully booked, which meant that we used Locarno as our base to explore the Italian part of Switzerland.
On day two, we had what is perhaps the most satisfying day I've ever spent in Switzerland in summer. We woke at the crack of dawn, driving about 20 minutes to the village of Lavertezzo in pristine Valle Verzasca, and dined along the water in pint-sized Ascano, arriving back at the port of Locarno just as its waterfront was lighting up.
(We also took a boat from Switzerland to Italy, or at least we tried to.)
To Italy and Beyond
"Nein," the woman at the boat ticket office answered to Bianca, in German, in a developed that put our entire Switzerland Italy itinerary in jeopardy, at least for a moment. But only a moment: The woman would soon explain that we could visit the charming town of Cannobio—just not by boat.
With that, Bianca and I vowed to cap our flasks for a few hours, and made the 30-minute drive to the Italian shores of Lago Maggiore. Oddly, I consider this afternoon excursion as central to how much I enjoyed Switzerland in summer as I did the things I did within the Land of Chocolate itself.
Whether or not you visit Italy, this—a couple of days in Ticino, followed or preceded by three days in Zurich and vicinity—could make for a perfect 5 day Switzerland itinerary. It's certainly been my favorite way to spend a week or so in Switzerland in summer.
The Bottom Line
There are as many things to do in Switzerland in summer as there are picturesque towns in the Alps, but a trip to the Italian-speaking Canton of Ticino is probably my favorite. From strolling around the historical center of cities like Locarno, to exploring towns such as Lavertezzo in the scenic Valle Verzasca, to boating across Lago Maggiore to other destinations in Ticino (and even Italy itself), the Swiss Riviera begs a question I've often asked myself: Does it really matter that Switzerland lacks a seashore?