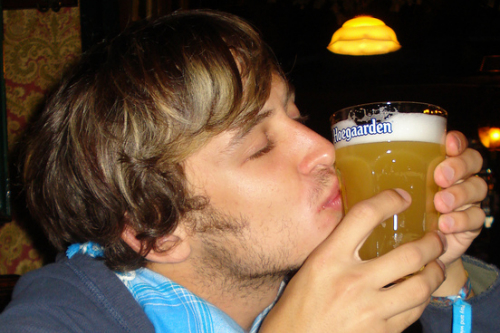 Belgium isn't generally seen as a must-visit destination, but up until my trip to India in 2009, it was the foreign country where I had spent the most time.
I'll be returning to Belgium for a few days before the #eurobert madness starts – I'm just about to board a flight to Brussels, in fact – and it's got me thinking about how important a country most ignore has been to shaping the person I am today.
Belgium was the third European country I visited during my maiden voyage across the pond in 2005, after the U.K. and The Netherlands.
While the weather and scenery in Antwerp weren't incredibly different from what I'd experienced in London or Rotterdam, the Flemish seaport did have one thing the other cities lacked: Jill.
Before I explain who Jill is, I should come clean: The primary purpose of my first trip to Europe was to follow the tour of '90s singer Tori Amos. Jill, who was known as "ploopy" on a now-defunct message board we both frequented, had invited me to stay with her for a week, while the Cornflake Girl toured in Scandinavia, a region that was far out of financial reach for my broke-as-a-joke 20-year old self.
The hospitality of Jill's lovely family notwithstanding, Antwerp (and, indeed, Belgium) was nothing particularly special, although I did learn that fries were actually Belgian, not French. But having the freedom to wander, drink and, yes, meet dudes in a city where I knew no one – having freedom, for the first time in my life – made me question how I could go back to being stationary.
While it's true that a Tori Amos concert also served as the backdrop for my return trip to Belgium, the fact is that all but one of the 21 days I spent in Europe during my 2008 trip there was devoted to something other than embarrassing fanboy behavior: Traveling!
My second visit to the land of waffles, which I mostly spent in the charming city of Bruges where Sarah (another former TA fan I'll actually be having breakfast with tomorrow) lives with her family, was also different in that it came at a time of great personal and professional reckoning for me.
Has one destination in particular proved especially important in shaping the person you are?