If Newcastle has never quite made it onto your bucket list, maybe now is the time. Last year, after all, an estimated two million tourists visited the city. It's no wonder, because whatever your interests, the city boasts heaps of attractions.
Below you'll find some of the most popular things to do in Newcastle, sometimes known among locals as "the Toon".
The Great North Museum: Hancock
In 2009, following a £26 million investment that merged Hancock Natural History Museum with Newcastle's art and antiquities collections, The Great North Museum: Hancock was born. Today over half a million people per year come to enjoy its many exhibitions.
The museum offer an interactive exhibition all about Hadrian's Wall, which dates back to the Roman occupation of England's northeast. This also includes a fascinating collection of artifacts collected from along the wall's 73 miles, which will give you the same sort of insight into ancient Roman life as a trip around Italy would today.
On the ground floor of the museum, there's a huge fossil exhibition including a life-size replica of a T. Rex and an Ancient Egyptians gallery with not one but two real mummies recovered from the pyramids. If you have young children, you'll be happy know that the entire family can enjoy attractions like The Mouse Hole play area.
The Great North Museum is a five-minute walk from the Haymarket Metro station and bus interchange and there are also plenty of public car parks nearby.
Newcastle Climbing Centre
Want to conquer Mount Everest, but aren't an experienced climber? Newcastle Climbing Centre could be your perfect introduction to crampons, carabiners and all the other stuff that's essential to have in your rucksack once you reach the Himalaya.
NCC is in a spectacular setting, located inside the old St Mark's Church. Here you can scale heights of up to 15 meters, and there's a total of 1,200 square meters of climbing area.
As far as specific courses are concerned, so-called "Taster" sessions offer a great introduction to climbing. Lasting one hour, a highly qualified instructor will help you making your first climb indoors. You'll be amazed at just how much you can pick up, no matter your prior experience level. One Taster session costs £30, but the more of you there are the better the value it'll be. It's just £40 for two or £55 for three, and all the equipment that you'll need is provided.
The nearest metro station is Byker, but if you're behind the wheel there are plenty of car parks nearby. Newcastle Climbing Centre is open until 10pm on weekdays and 8pm at weekends.
Newcastle United Stadium Tour
Now restored and once again bearing its original name, St James' Park is Newcastle's home ground—and one of the most iconic football stadiums in the UK. This city-center field is the seventh-largest stadium in England, with a capacity of 52,405.
The first-ever match on the site was recorded as taking place in 1880, and in the subsequent 138 years it's seen many great players turning out in the famous black and white stripes. These include striker Alan Shearer, whose statue stands outside the ground.
Take a stadium tour and you'll learn a lot about St. James' famous history, exploring everywhere inside from changing rooms to the executive boxes. There's also footage of famous matches, lots of memorabilia and plenty of selfie opportunities during your real behind-the-scenes tour. True Newcastle fans might be tempted by the Legends tour—led by a famous former player, who gives a unique insight into what it's really like to be part of a professional football team.
The cost of the standard tour is £15 for adults and £8 for juniors; the Legends tour costs £30 and £15, respectively. Tours run most days, except when there are home matches, and last around an hour.
Newcastle Flight Sim Centre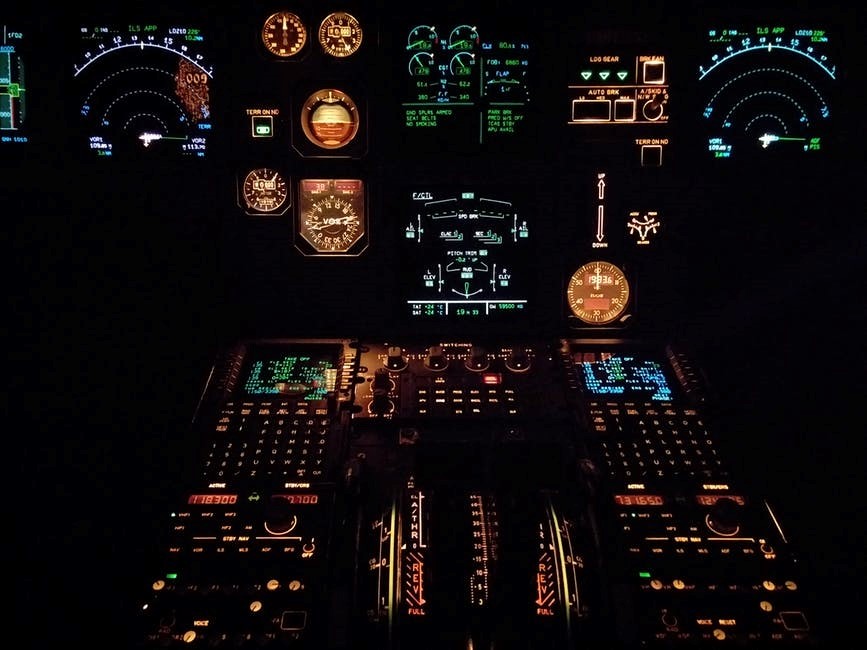 Ever wanted to get behind the controls of a plane? You'll get your chance when you land at Newcastle Flight Sim Centre. It might not be as comfortable or relaxing as , but it'll certainly be more exciting.
Newcastle Flight SIM Centre has three different flight simulators to try out: The Boeing 737, which is the sort of plane that you'll catch to head off on your holidays; a WW2 Spitfire; and the F-35 Thor Fighter Jet, to help you discover your inner Top Gun.
In the 737, you can experience everything from taking off at Newcastle Airport to negotiating a difficult landing at the notorious Kai Tak Airport in Hong Kong. In the Spitfire and F-35, on the other hand, you can recreate combat missions—including exciting dogfights.
If you'd prefer to keep your feet on the ground, the center also boasts one of the best virtual reality displays in the North East. Experience first-hand what it's like to drive an F1 racing car or, if the sky's not your limit, enjoy an exclusive Star Wars experience.
Prices for the flight simulator is £65 per half-hour for the 737 and £39 per half hour for the Spitfire or F-35. The VR experience is £49 for driving and £20 for Star Wars. You'll find the center in Brunswick Village, seven miles north of Newcastle City Center off the A1.
Beamish
Want to step back in time? Discover for yourself what life was like for working families in the North East in the 1820s, 1900s and 1940's when you visit Beamish. This award-winning living museum brings old times vividly back to life with the help of actors and guides in period dress, plus re-built heritage buildings.
There's even a pit village from the turn of the century, a steam railway and a chance to take a tour of the site on a trolley bus. If you want to discover first-hand just how people put "Keep Calm and Carry" in practice through the war, meanwhile, there's also a 1940s farm.
Beamish is around 10 miles south of the city center. Tickets cost £19 for individual adults, or £49.50 for a family of four. They're good for year-round entry, which is a lucky thing—it'll certainly take more than one visit to take all of Beamish in.
The Bottom Line
Newcastle is packed with activities that cater to many types of travelers—and come rain or shine. I have a feeling you're going to want to add it to your bucket list!
Be sure to visit WBTW's England page for more as well as this piece on Sunderland in Northeast England.