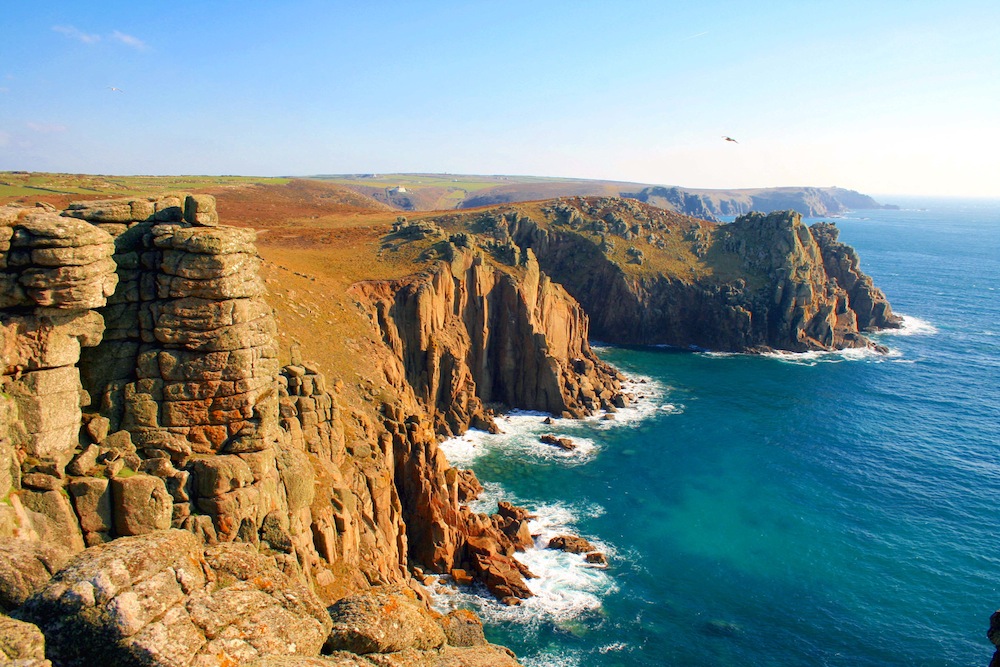 England's southwest is one of the most geographically and culturally stunning regions of the world, let alone the U.K.  Along the coast, a long drive from London lies Cornwall where you can also learn about the legend of King Arthur. Here an entirely different world awaits you. And, well there's also Tori Amos.
Something not everybody knows about me is that I used to be a big Tori Amos fan, maybe her biggest. Her music, in fact, was the reason I started traveling. Beginning in 2001, I traveled throughout Europe and the states to see her perform at her concerts, which are famous for setlists that change every nights and legendary, dramatic performances that inspire love and hate of different magnitudes in different people.
Although Tori is American born and bred, she has based herself in Bude, a town in Cornwall, since 1998, when she and her husband bought an old farmhouse there and converted it into a studio. Her comments about the magic of Cornwall – not to mention the beautiful video for her song "China," which was filmed there – have made me keen to visit Cornwall for longer than I can remember.
One point I must clarify is that I have no intent of running into Amos herself during my future trip to Cornwall, if it ever happens. Nonetheless, whether we're talking medieval legend or legendary landscapes that know no era of time, Cornwall is a place I definitely have to visit at some point.  And if you're still not sold, take a look at the photo.