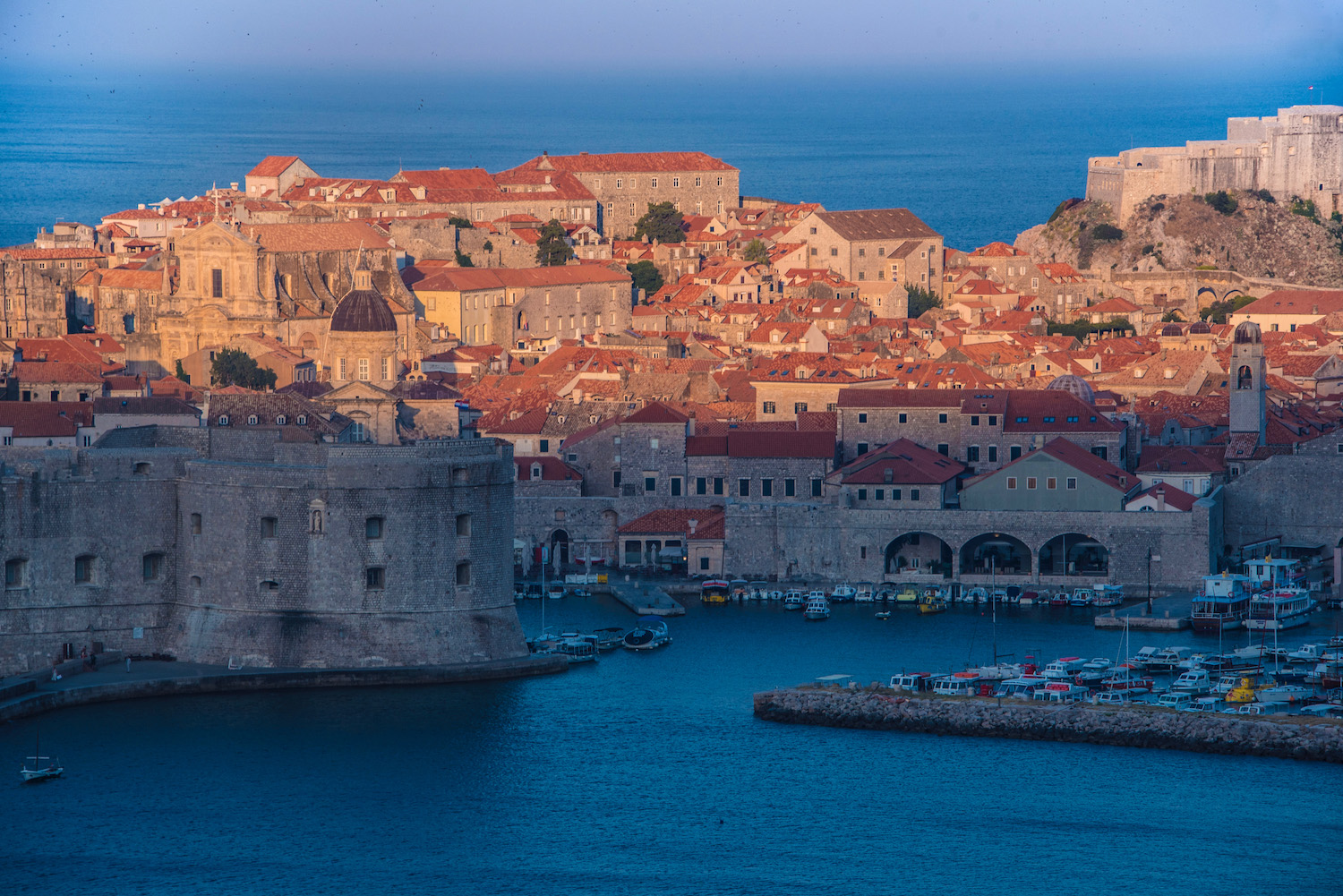 Need help planning your trip to the Balkans? Let's look at the options.
CROATIA
Croatia has been on my travel radar since about 2008, when my Austin friends and I used to get high and daydream about travel. This was a year before I moved to Shanghai to teach English and two years before I started traveling full-time, although I did have three trips to Europe under my belt, at that point. While the week or so I spent in Croatia wasn't disappointing, I can't honestly say it lived up to eight years of expectations.
But speaking of expectations, I did visit Split solely because I thought the number of tourists in Dubrovnik would ruin it—this was dead-wrong. Dubrovnik is significantly more fulfilling than Split, to the extent that I would remove Split from my itinerary entirely if I could do this again, using the extra time to spend more time in the islands and in Zagreb, which was way more beautiful and exciting than I anticipated.
BOSNIA
Looking back, Bosnia was really where my trip to the Balkans began. Not only was it here that I began to see the footprints of the empires that have ruled over this region, but the vibe of the people—and their kindness—seemed so separate from anywhere else I'd been in Europe, or in the world.
This started in gorgeous Mostar, which is probably the most satisfying tourist town in the whole world—and not just because it signifies the re-birth of a battered nation. I hadn't originally planned to visit Sarajevo, but I'm glad the delightful owners of my Mostar guesthouse recommended I did. Sarajevo is eclectic, exciting and extremely easy to explore. I'd be shocked if it wasn't routinely listed among Europe's best cities in 5-10 years.
MONTENEGRO
Had traveling to Montenegro not involved such a dramatic detour (and, ultimately, canceling my planned sojourn to Kosovo—more on that in a second), I probably would've enjoyed it more. And had the weather been better. And had renting a car not proved so difficult.
To be sure, I'd originally planned to base myself in Kotor and explore other areas of the country—namely, the beach town of Budva and the Albanian border city of Ulcijn—by car. Unfortunately, due to the aforementioned weather and difficulty of renting a car, I simply got stuck in Kotor. Which was lovely, but was also filled with cruise-ship-tourist types, who increased my feeling of being trapped.
SERBIA
You're probably confused right now. Why, you ask, did I start this article on a note of triumph, then complain about two of the three countries I've written about so far? The answer is two-fold.
First, personal triumph and the mechanics of travel are independent of one another. And secondly, while Croatia was disappointing and Montenegro was frustrating, Bosnia—and especially, as you'll read below, Serbia—were so fucking awesome it almost doesn't matter.
Belgrade, for its part, is a city I always knew I'd love, although my first visual inspection seemed to suggest the opposite. Eclectic like Sarajevo but lacking the towering minarets that tie together its chaos, Belgrade is about as close to an "ugly city" as I've ever visited—yet it still manages to be beautiful and captivating.
Further up the Danube, the city of Novi Sad and the wine town of Sremski Karlovci are actually gorgeous. And I'm legitimately in love with Serbia, which is funny considering that most of the world sees it as having lost the war.
WHAT ABOUT KOSOVO (AND THE REST OF THE BALKANS)?
I had originally planned to visit Kosovo, specifically the city of Prizren. Unfortunately, because buses from neighboring Montenegro are so sparse—and take so damned long!—this wasn't practical. Then again, if I had known how bored I'd be in Montenegro, I might've budgeted my time different in general. Coulda, woulda, shoulda.
Indeed, before I took my trip to the Balkans, I imagined two weeks would be enough not only to do the northern part of the region, as I did, but also to see countries like Albania, Bulgaria and Macedonia. Many factors (namely, bad roads and slow buses) make this impossible. If you plan to travel the entire Balkan region, I recommend spending a minimum of one month in the Balkans.
My original plan for two weeks in the Balkans was:
Split, Croatia (2 days)
Plitvice Lakes, Croatia (1 day)
Mostar, Bosnia (2 days)
Dubrovnik, Croatia (1 day)
Kotor, Montenegro (1 day)
Budva, Montenegro (1 day)
Kosovo (2 days)
Serbia (3 days)
Zagreb, Croatia (1 day)
Unfortunately, due to the infrastructural deficiencies I noted in the essay, this did not come to pass. Instead, I spent my two weeks in the Balkans as follows:
Split, Croatia (2 days)
Mostar, Bosnia including Kravice Waterfall (1 day)
Sarajevo, Bosnia (1 day)
Dubrovnik, Croatia including island trip (2 days)
Kotor, Montenegro (3 days)
Belgrade, Serbia (2 days)
Novi Sad, Serbia (1 day)
Sremski Karlovci, Serbia (1 day)
Zagreb, Croatia (1 day)
If I could go back in time and re-do my two weeks in the Balkans, I would structure it like this:
Mostar, Bosnia and Kravice Waterfall (2 days)
Sarajevo, Bosnia (2 days)
Dubrovnik, Croatia and islands (2 days)
Zagreb, Croatia (1 day)
Kosovo (2 days)
Belgrade, Serbia (3 days)
Novi Sad, Serbia (1 day)
Sremski Karlovci, Serbia (1 day)