Ironically, most people who search the internet for places to visit in Bosnia already have a few in mind. Bosnia is a small country that punches above its weight in terms of well-known tourist destinations.
This is why I've striven to make this more than your typical top ten Bosnia post, listing off places with superfluous facts about them, as if based only on online research. I'll include personal anecdotes and insights, for example, which will hopefully give you real context for your near-future travel.
I'll also provide a degree of advice, though not so granular as to recommend which packing cubes you use to fit the perfect outfits into your bag. Actually, it's difficult to explain in advance—just keep reading to see what I mean.
Is Bosnia Worth Visiting?
Before I dig into the specifics of places to visit in Bosnia, let's delve into a more existential question: Should you visit Bosnia in the first place? My opinion on this is probably pretty clear—I've written several articles on the country, after all—but I'd like to explain it more. For one, my interest in Bosnia goes back to my childhood, when thousands of refugees from the 1990s war settled in the city I grew up in (St. Louis, MO, USA).
Interestingly, almost all the people I spoke with as I traveled through Bosnia knew someone who lived in St. Louis, but that wasn't the most remarkable thing about my conversations with them. It was how personable and warm they were, as I was one of their long-time friends true. This is especially extraordinary when you consider that war criminals literally attempted to wipe Bosnia off the map 25 years ago.
My Favorite Places in Bosnia
Mostar
When people think of where to go in Bosnia, the small town of Mostar is probably number one on their lists. This is because of how charming the Old Town is, in particular the iconic Stari Most Bridge. TIP: Do make sure to go up in the spire of the main mosque in town for a stunning panorama of the city and surrounding area.
Kravice
I'm not necessarily sure I would consider Kravice to be one of the hidden gems in Bosnia, at least not anymore. However, when I first visited Bosnia, I wasn't even aware the waterfall existed. The person who rented me my car (spoiler alert: Driving in Bosnia is a hair-raising experience!) told me to go, and I'm so glad they did.
Medugorje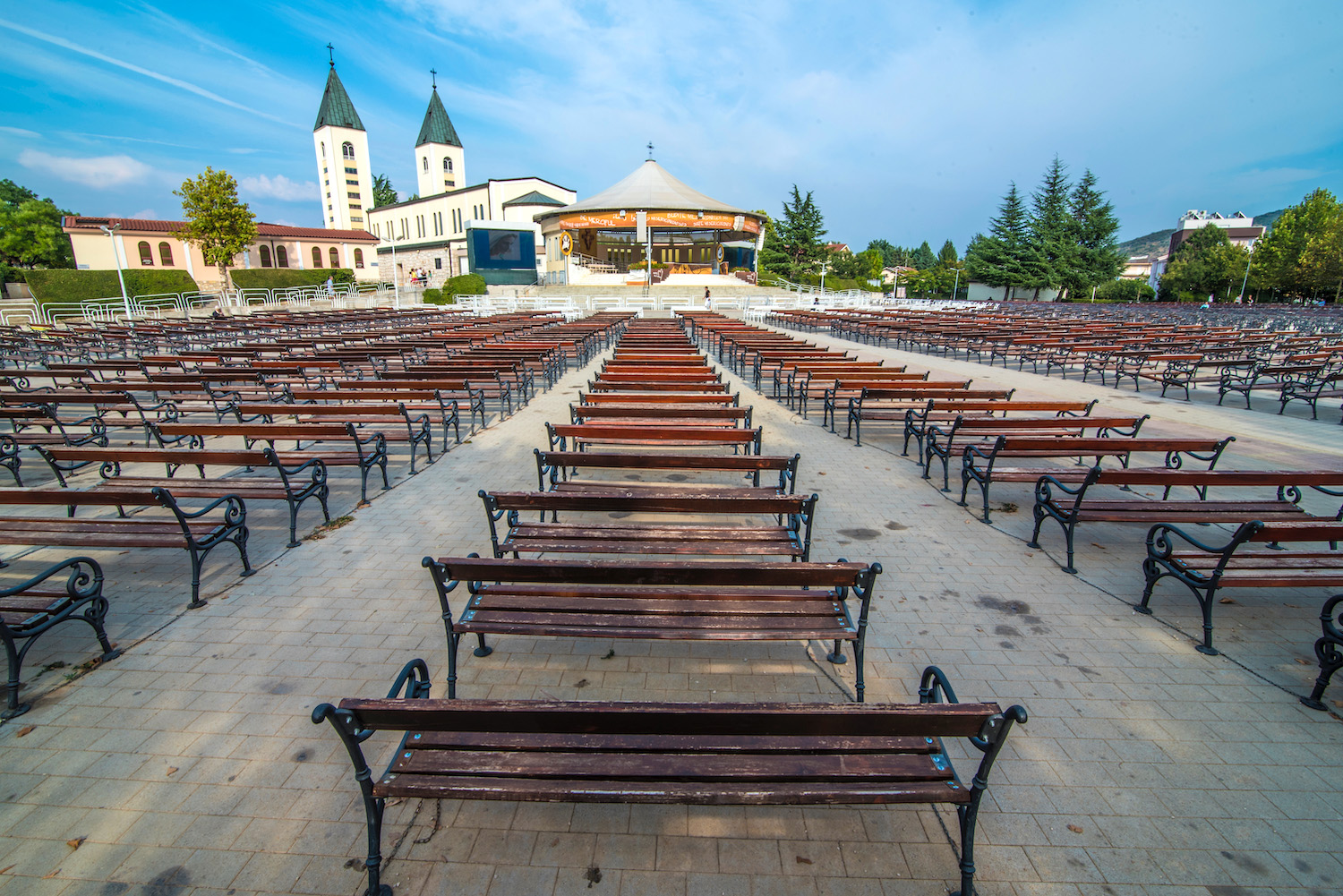 If you know anything about the religious make-up of Bosnia, it's probably that it is one of the most Muslim countries in Europe. This is evidently walking through most Bosnian cities, whose skylines are defined by their mosques. However, the town of Medugorgje in central Bosnia is one of Europe's most important Catholic pilgrimage sites.
Srebrenica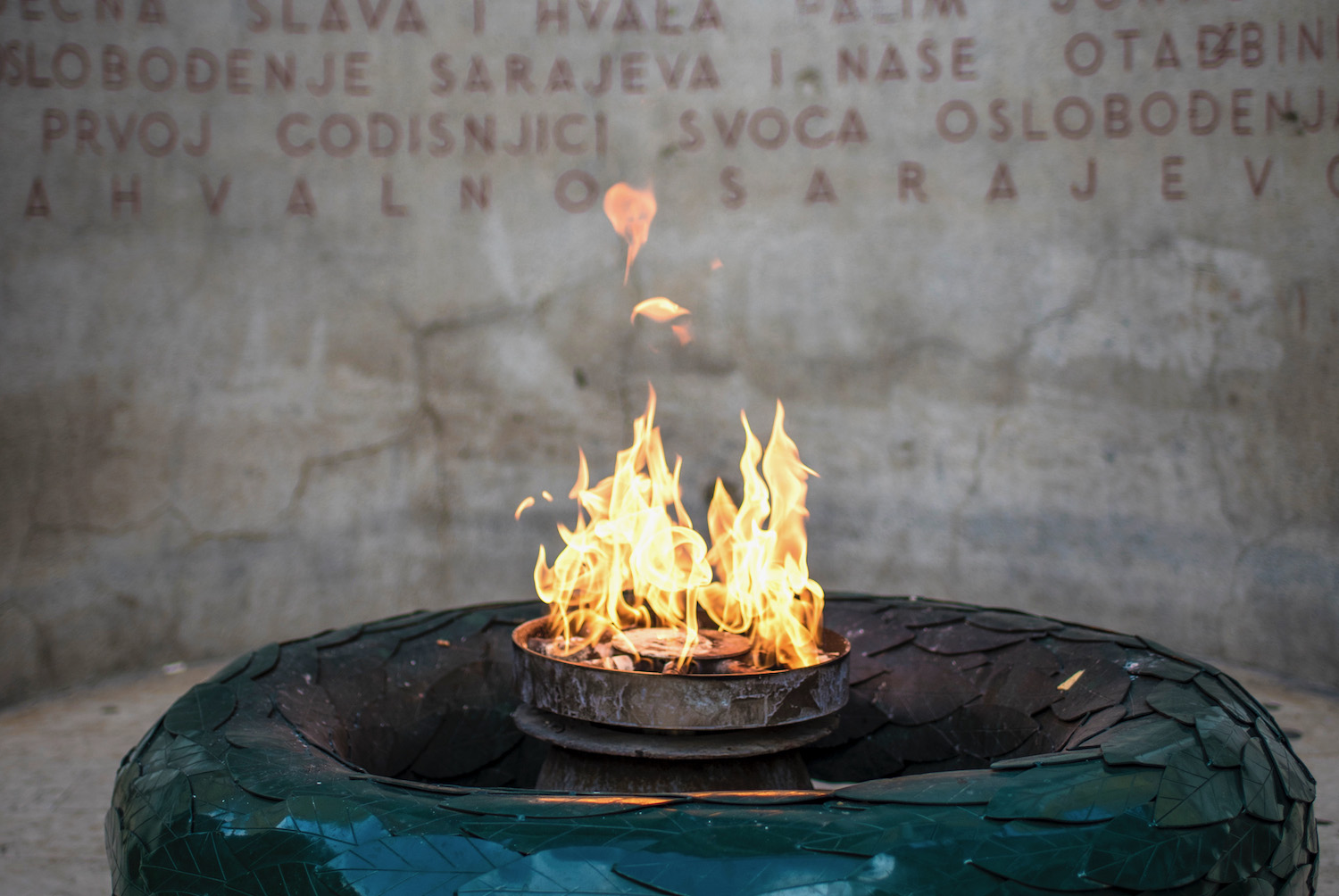 I feel a little bit strange listing this as one of my top Bosnia destinations, given the horrible reason anyone knows the name of this town. However, whether you dig into the history of the massacre, or revel in the vitality that defines the city today, Srebrenica is definitely a place you should visit when you come to Bosnia.
Sarajevo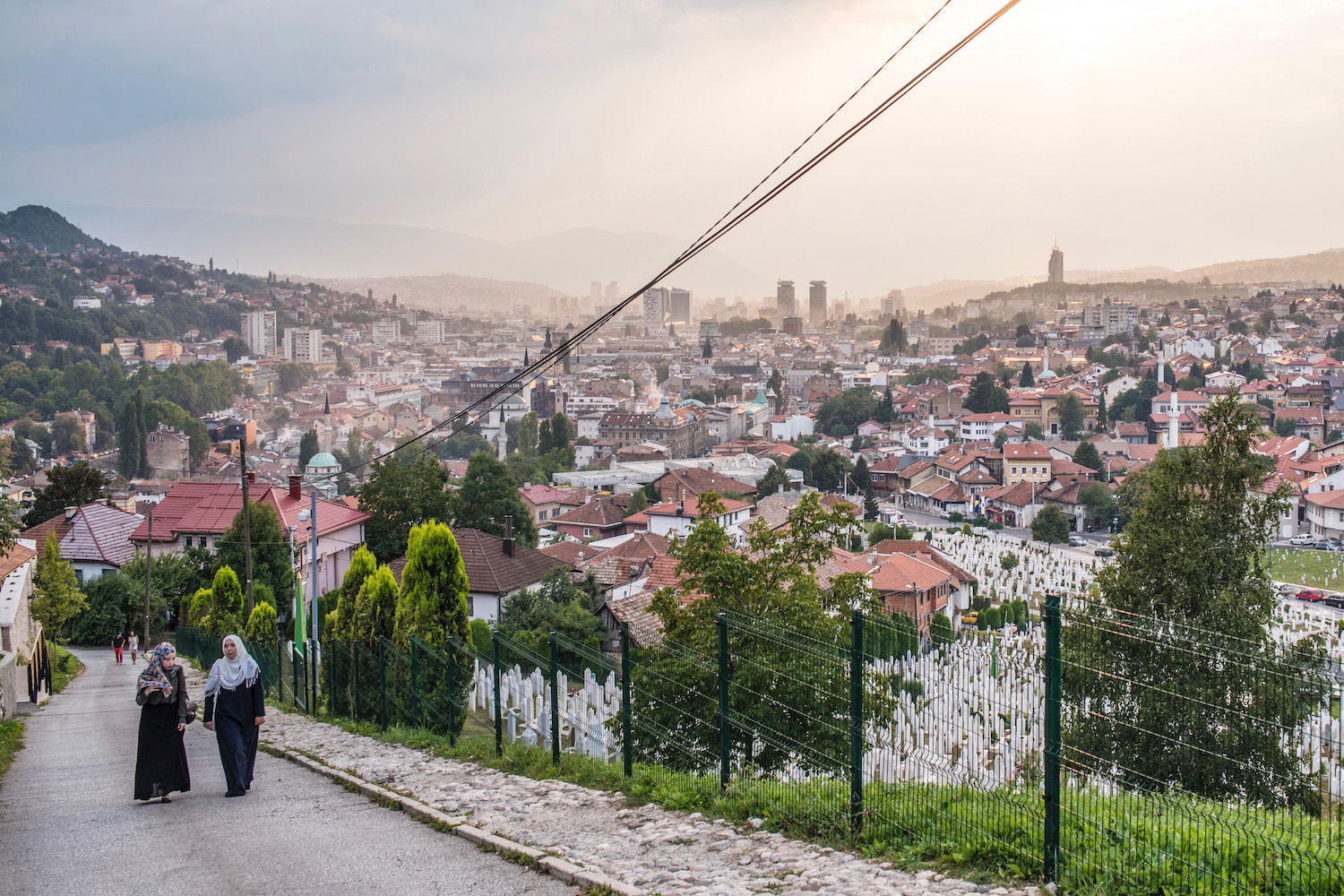 Let's face it: You're going to visit Bosnia's capital when you travel to the country. However, do make sure your list of places to visit in Sarajevo is plenty long. In addition to hanging out around the Old Town as I mentioned, make sure to stop by the Eternal Flame, and look down on the city from Yellow Fortress viewpoint.
How Long to Stay in Bosnia
Because of the country's small size, you can expert the beauty of Bosnia in a relatively short period of time. On the other hand, it's not sensible to think you can see everywhere in Bosnia in a day or two, unless you simply visit Sarajevo or Mostar (but not both). If you visit all five of the destinations I've spotlighted in this post, I'd say a trip of between 3-7 days (I realize this range is broad) will suit you just fine.
You have to consider a simple fact. In addition to exploring all the places to visit in Bosnia I've listed in the preceding paragraphs, you'll also likely be exploring the larger region. For example, you may start your Balkan journey with five days on Croatia's Dalmatian coast, before traveling up into Bosnia for another 3-5. Afterwards, you may travel northeastward to Serbia to round out your travels, or farther south to Montenegro and Macedonia.
Other FAQ About Visiting Bosnia
What is Bosnia best known for?
Sadly, Bosnia is probably best known for the mid-1990s Balkans war, which saw thousands of Bosnians killed in cold blood. However, Bosnia has had a new life as a tourist destination in recent years, with Mostar's Stari Most Bridge and Sarajevo's Old Town emerging as top picks for travelers to Europe.
Is Bosnia dangerous for tourists?
Bosnia is an extremely safe country, at least from the perspective of petty or violent crime. Bosnian people are friendly and honest; many are devout Muslims, which precludes them from committing crimes against others. The main dangers for tourists are car accidents and natural disasters like floods and earthquakes.
Which is the most beautiful city in Bosnia?
Most tourists generally find that Mostar is the most beautiful city in Bosnia. This makes sense, whether because of the gorgeous Stari Most Bridge, the crystalline river that flows under it or the generally gorgeous surroundings of the region. However, I personally love Old Town Sarajevo, and feel it's very beautiful and underrated.
The Bottom Line
I hope I've helped you add a few places to visit in Bosnia to your list. While most travelers plan to stay a few nights each in Mostar and Sarajevo, few expand their Bosnia itineraries beyond that. This makes sense of course, given the number of worthwhile destinations in nearby countries such as Croatia and Serbia. There's also the fact that most people don't spend very long in this part of Europe—two weeks is pretty standard, and some people stay here for even less time.