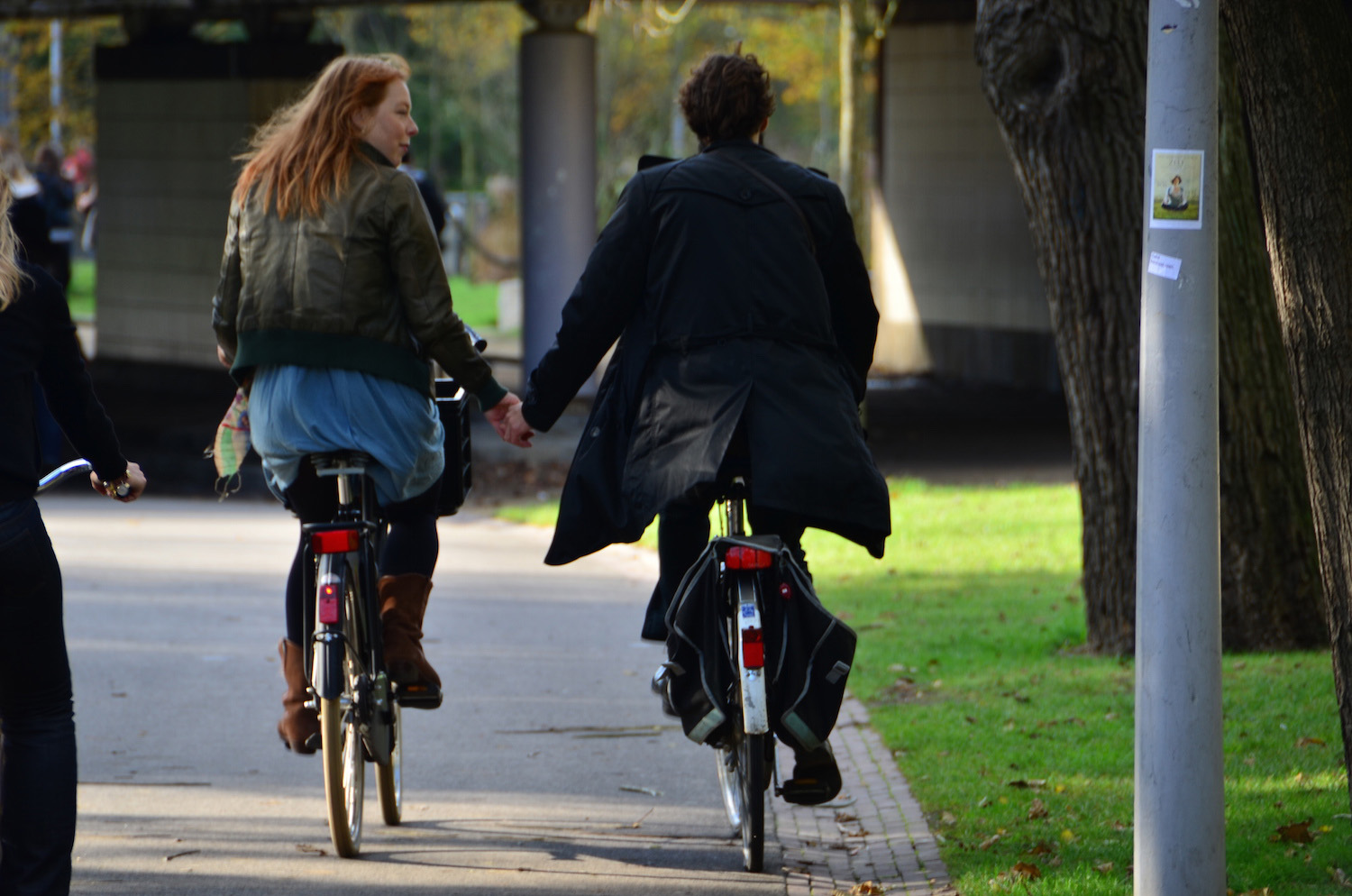 Walkers and bikers, this is the city for you! Amsterdam is perhaps the best city in the world for cycling and for walking – it's flat, it's never too hot or too bitterly cold, and its center city is extremely compact. This is not, of course, to slight Amsterdam's extremely efficient tram and bus network, or the boats that cruise its charming canals.
It's just that you have to take your time exploring Amsterdam, whose richness belies its small geographical footprint. Whether you're on a romantic trip to Amsterdam, solo or on business, here are some of the best walks in Amsterdam.
Bloemenmarkt
If there's one thing people associate with Holland (and, by way of that, Amsterdam), it's the tulip. While you might, if you time your visit correctly and give yourself enough time, venture out into the Dutch countryside and frolic amid tulip fields, this is unfortunately not possible for many trips.
One way to get your tulip fix without venturing outside the city is to walk toward just past the innermost canal ring surrounding Amsterdam and visit Bloemenmarkt which, as its name suggests, is a flower market that's full of tulips. The Dutch urban architecture rising around you on all sides is no match for the windmills you might see out in the countryside, but it's extrordinarily charming nonetheless. Bloemenmarkt also happens to be the world's only floating flower market.
Vondelpark
After tulips and windmills, bicycles are probably the symbol the world most associates with Holland – when it comes to Amsterdam itself in fact, bikes almost certainly supersede these other two.
Located in the southwestern part of Amsterdam's city center, not too far from Bloemenmarkt in fact, Vondelpark is a lush and beautiful green space that would make a welcome reprieve from the (relative) chaos of the city even without bikes. Add in the bells and whoosh of bike wheels – and the occasional hand-holding, bike-riding couple – and, well, I dare you not to leave enchanted.
Westerdok
Upon arriving at Amsterdam Centraal station, the vast majority of travelers head south – it's where all the action is, after all. Or at least most of it.
To be sure, walking north from the station doesn't immediately seem like a good idea, particularly if you've still got your bags. A stroll along the large canal you find there, toward the Westerdok Marina, is extremely calming, particularly because the throngs of tourists you find elsewhere in town are nowhere to be seen.
Damrak
Of course, walking south from Amsterdam Centraal is a good idea too. While you definitely won't be alone as you walk down Damrak, which as its name suggests eventually leads you to Dam Square, you'll immediately understand why so many millions of people come to Amsterdam each year, the moment you look out in front of you.
No matter which of these perfect Amsterdam promenades best suits your fancy, one thing is for sure – it's going to be very difficult for you to walk away from Amsterdam.