A big part of the reason I have been so eager to get to Romania is the extent to which fellow travelers have raved about the country. But when it came to the the capital Bucharest, I hadn't heard a lot.
Well, not a lot of good stuff, anyway. "Watch out for the packs of wild dogs in the streets," one reader warned me. "Yes," another echoed, "very dangerous."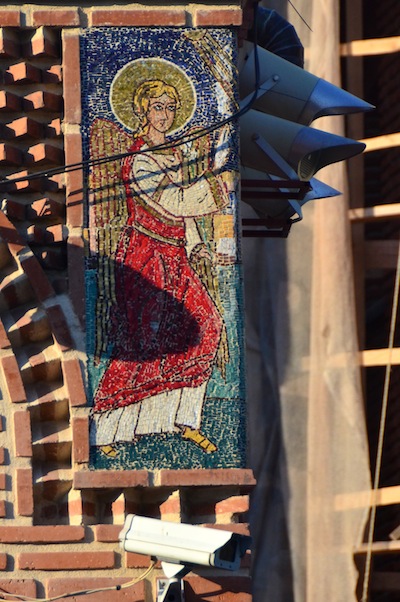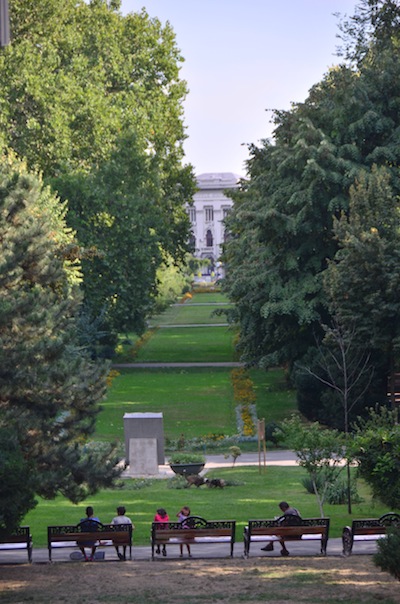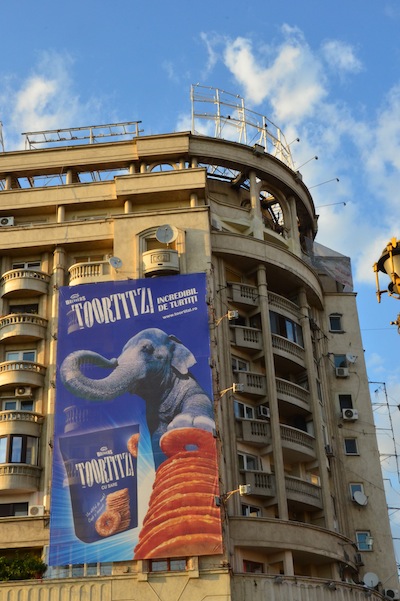 I knew, from having paid marginal attention in European history class, that Soviet influence would be strong in the city, and probably not just architecturally. I also remembered something about a triumphal arch not unlike the one in Paris.
Just about everything else I experienced upon getting off the 17-hour train from Budapest on Sunday afternoon, however, was a complete surprise.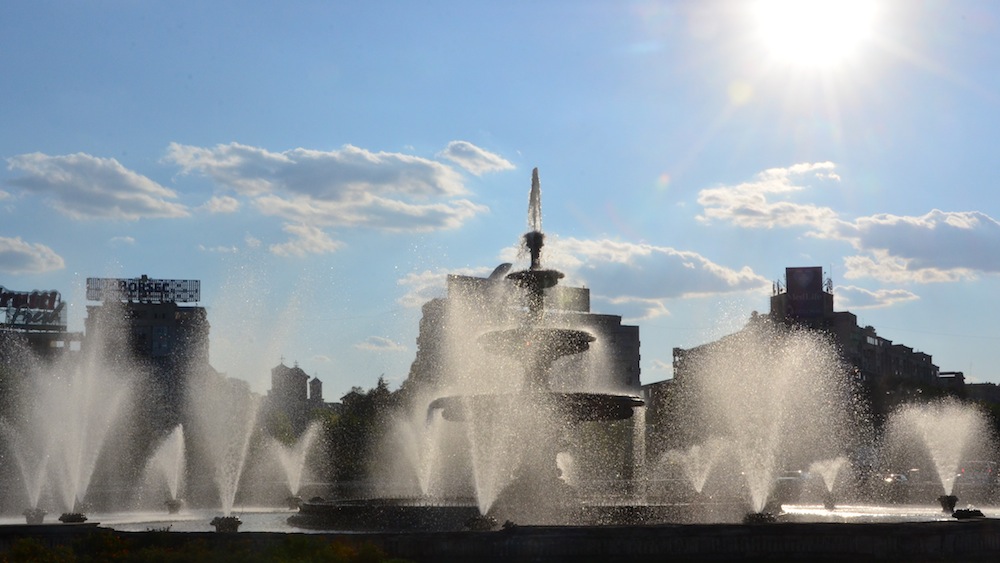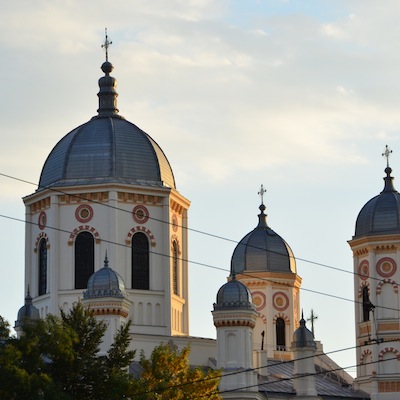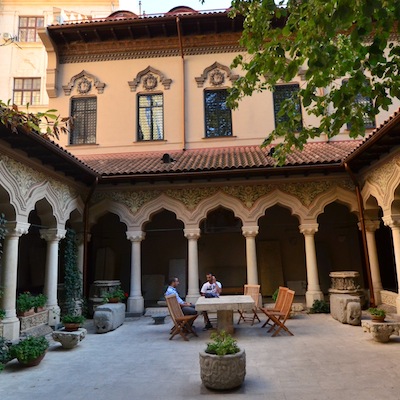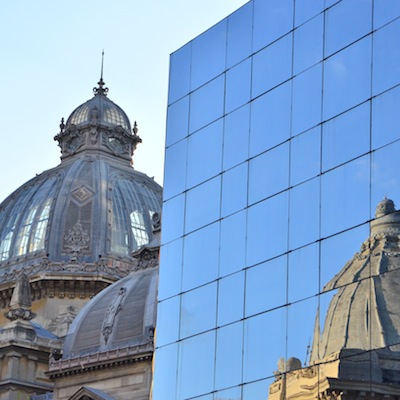 Romania is a complete mix of cultures: Linguistically and ethnically Latin, the country has been part of the Austrian, Russian and Ottoman empires throughout its history. Visually speaking, the Russian element is the most omnipresent in Bucharest, from Communist-era housing blocs to Orthodox churches.
The Latin part of the Romanian character manifests itself mostly in behavior, from the insane traffic in just about every part of Bucharest, to the tendency of locals to give poor directions and arrive extremely late (if at all) to planned meetings: The 6 p.m. walking tour I'd booked my first night never happened.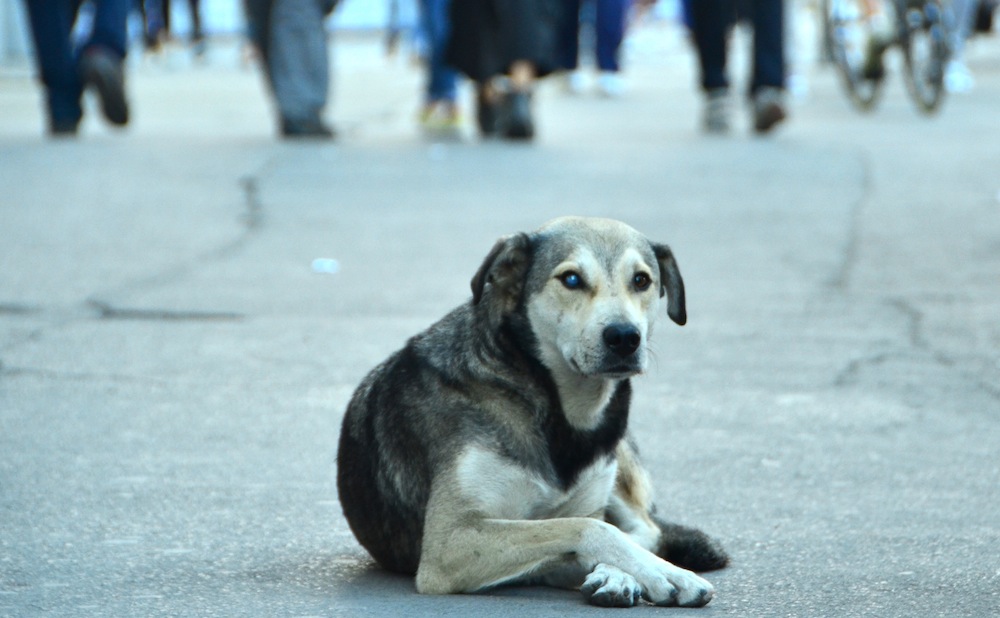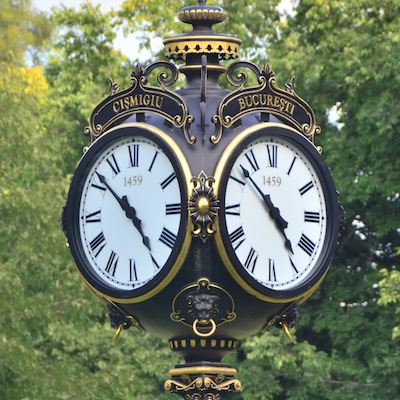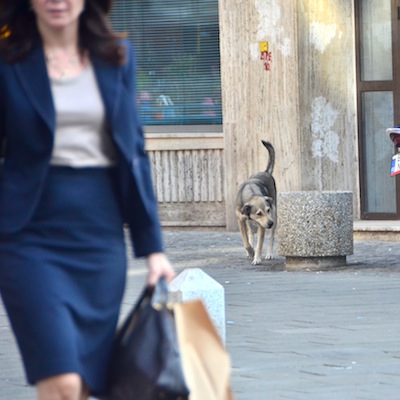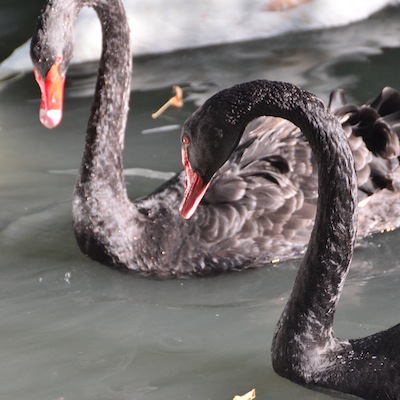 I did my own tour instead, and while I saw plenty of churches and housing blogs, I wouldn't come across my first dog until after I made a full circle through the city center. Neither the behavior of the dog nor his solitude suggested anything wild or pack-like, although I don't doubt that such dogs exist in Bucharest.
I knelt down to his level, but at a distance, given that my feeling RE: his non-threatening nature was just a feeling. My heart broke when I noticed how oblivious the people around him seemed to his being there – it was the same coldhearted indifference Bucharest locals seemed to be projecting toward me.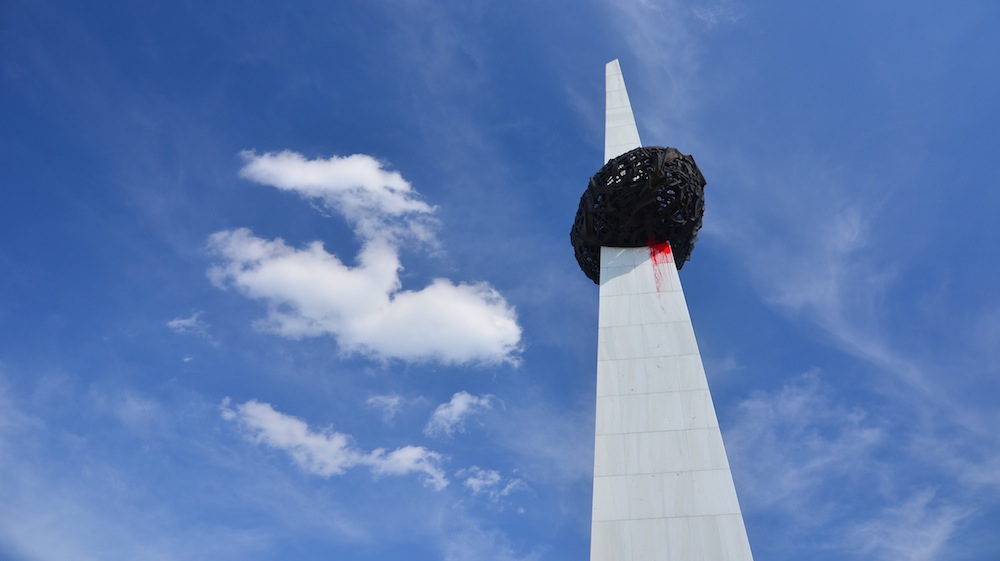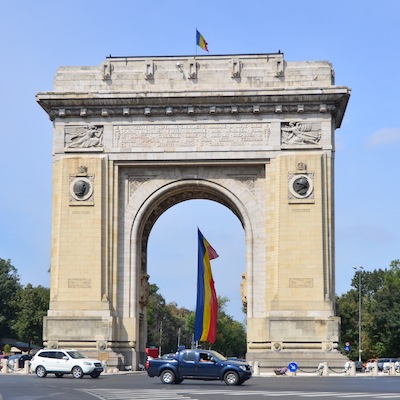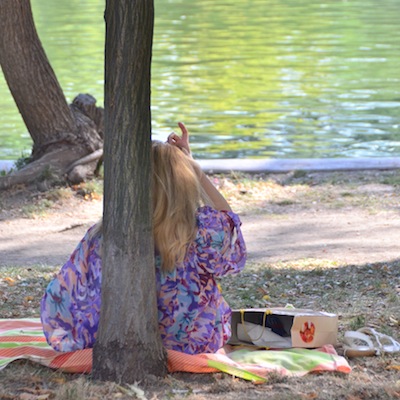 I spent my second day in Bucharest with the lovely Alina, from the Travel Tweaks blog, who brought me first to the triumphal arch I'd heard so much about, then to Cismigiu Gardens, the city's most beautiful park. We finished with a stroll through the city center, where I explained to Alina what I'd seen the day before.
I would be lying if I said I was completely sold on Bucharest or Romania after my first couple days in the country, or even really certain about how I felt about them at all.