I can't blame you for wanting to visit Costa Rica in 2021. After the year we've all had, the need for pura vida—as the Ticos call it—is greater than ever, at least for me (and I guess for you).
On the other hand, if there's one thing 2020 (and indeed, the early months of 2020) has taught us, it's that wanting or even needing something is not enough to get it. Are we even allowed to travel to Costa Rica right now? (Spoiler alert: Yes, although we do have to jump through some hoops!)
Whether you're ready to take the plunge (into the Pacific) or want to wait until you've received your Covid-19 vaccine, you'll want to read the next few paragraphs before booking your flights to Costa Rica.
Is Costa Rica Open to Travelers Now?
As I hinted in the introduction to this piece, good news exists if you want to visit Costa Rica in 2021. In late 2020, you see, Costa Rica opened its borders to all travelers arriving by air who were able to provide recent evidence of having tested negative for Covid-19. Thankfully this policy still exists as of February 2021, in spite of all the hysteria the global media has drummed up over various new "variants" of Covid.
Now, this is not a guarantee that Costa Rica will remain perpetually open to tourists. In fact, given the tomfoolery we've seen from many other governments around the world, it's entirely possible that the country could shut down on a relatively arbitrary basis. However, I'm hoping that vaccines will begin to slow the spread of the pandemic as 2021's first months pass, to the extent where the narrative has largely changed by mid-year.
The Ultimate 2021 Costa Rica Trip
Start (and end) in San Jose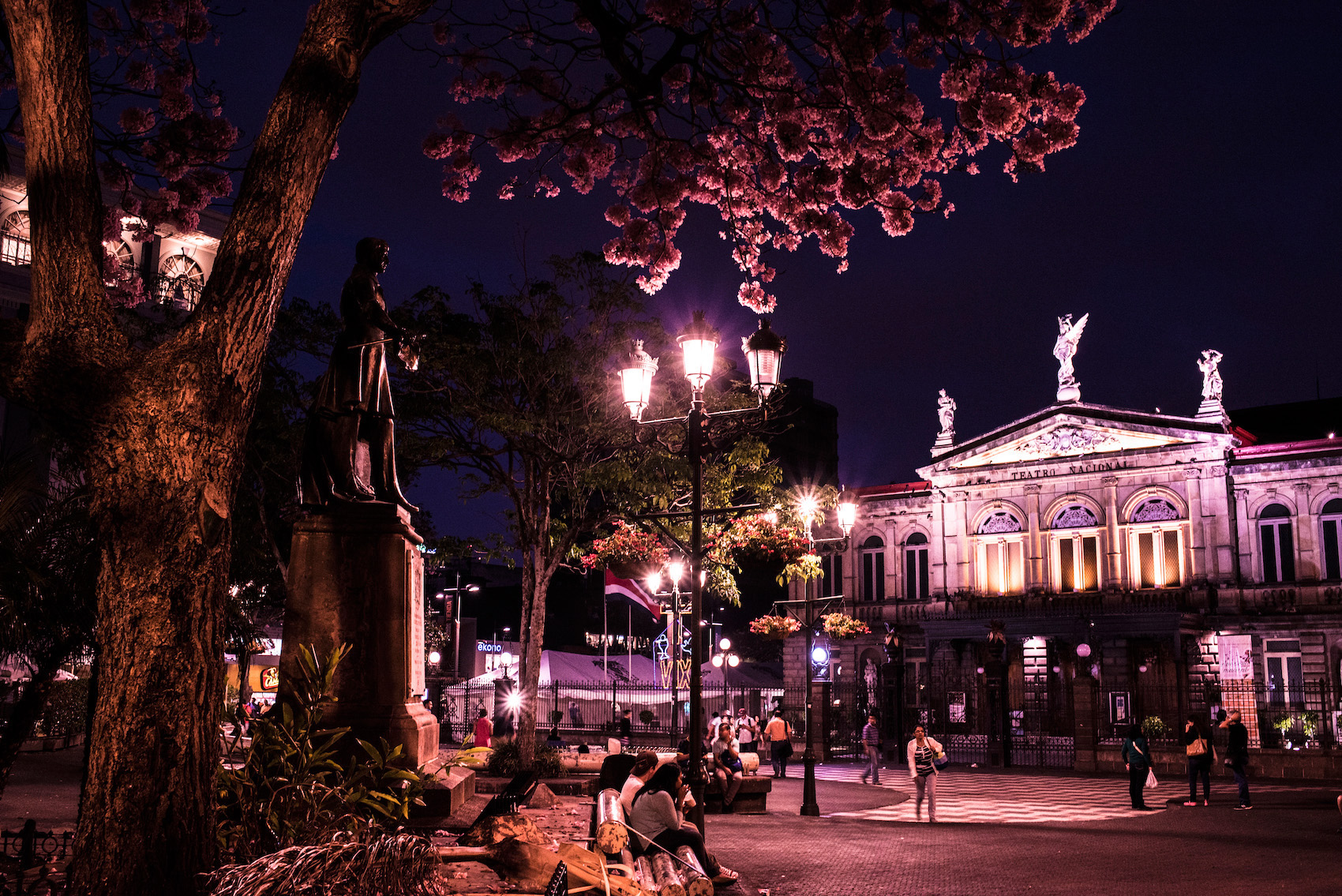 San Jose gets a bad rap, which I can kind of understand. This gritty, crowded city is antithetical, at least in its aesthetic, to what makes Costa Rica such an attractive destination to so many people. On the other hand, there are treasures to be discovered, particularly in the historical center around the Teatro Nacional. Give San Jose a chance on the way in with a night—and come back at the end if it wins your affection.
Take your time in Monteverde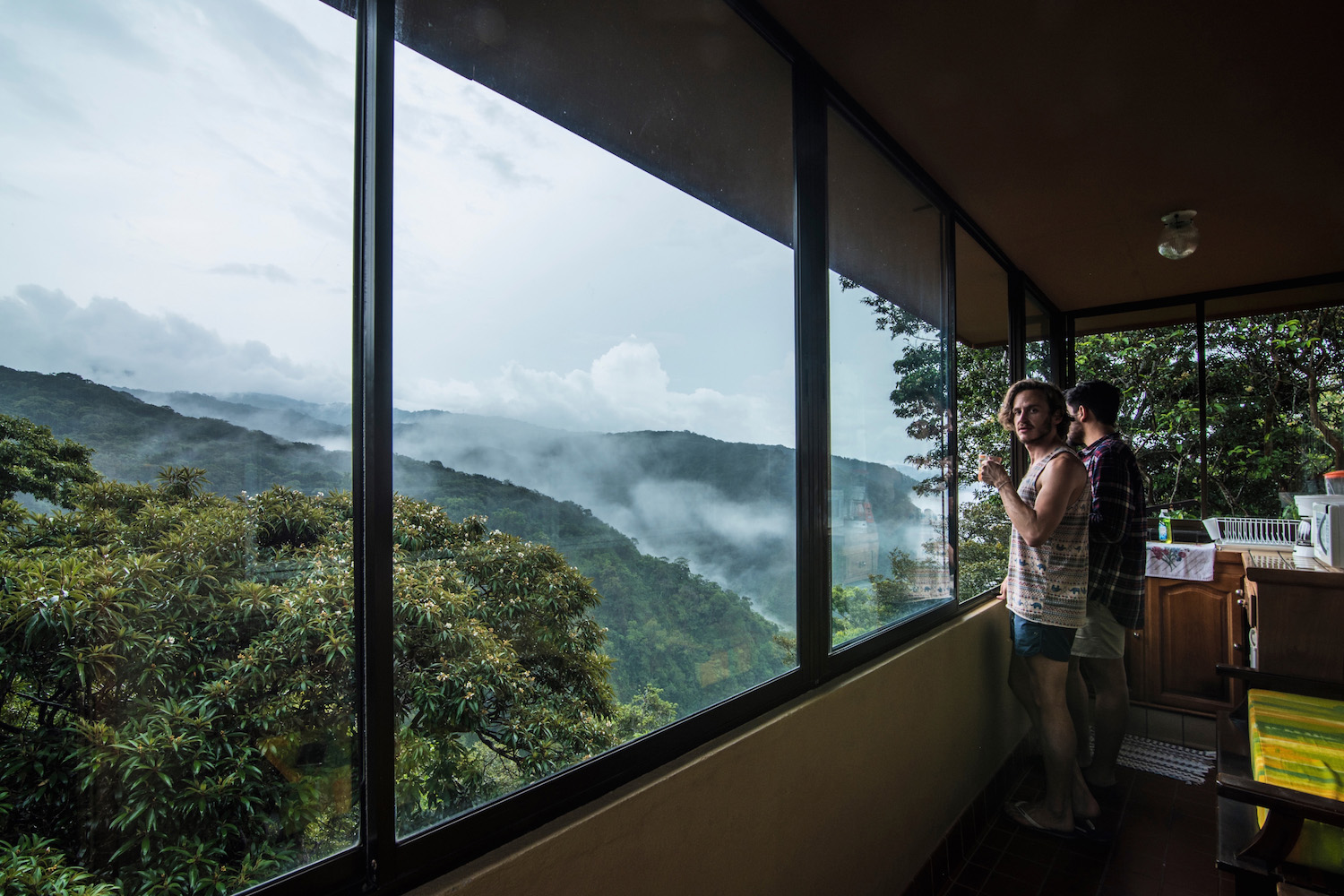 To be sure, visiting Costa Rica in 2021 will not be about cities, but about disappearing into nature. One of the best places to do this (and the first place to start, after San Jose) is Monteverde Cloud Forest. On the way here you can stop at Poás Volcano, whose wild and dramatic beautifully perfectly contrasts with the serenity of Monteverde's canopy bridges. On the way out, after a hike to Catarata de Toro, or along the mesmerizingly blue Rio Celeste to its own colorful cascade.
Enjoy the Pacific coast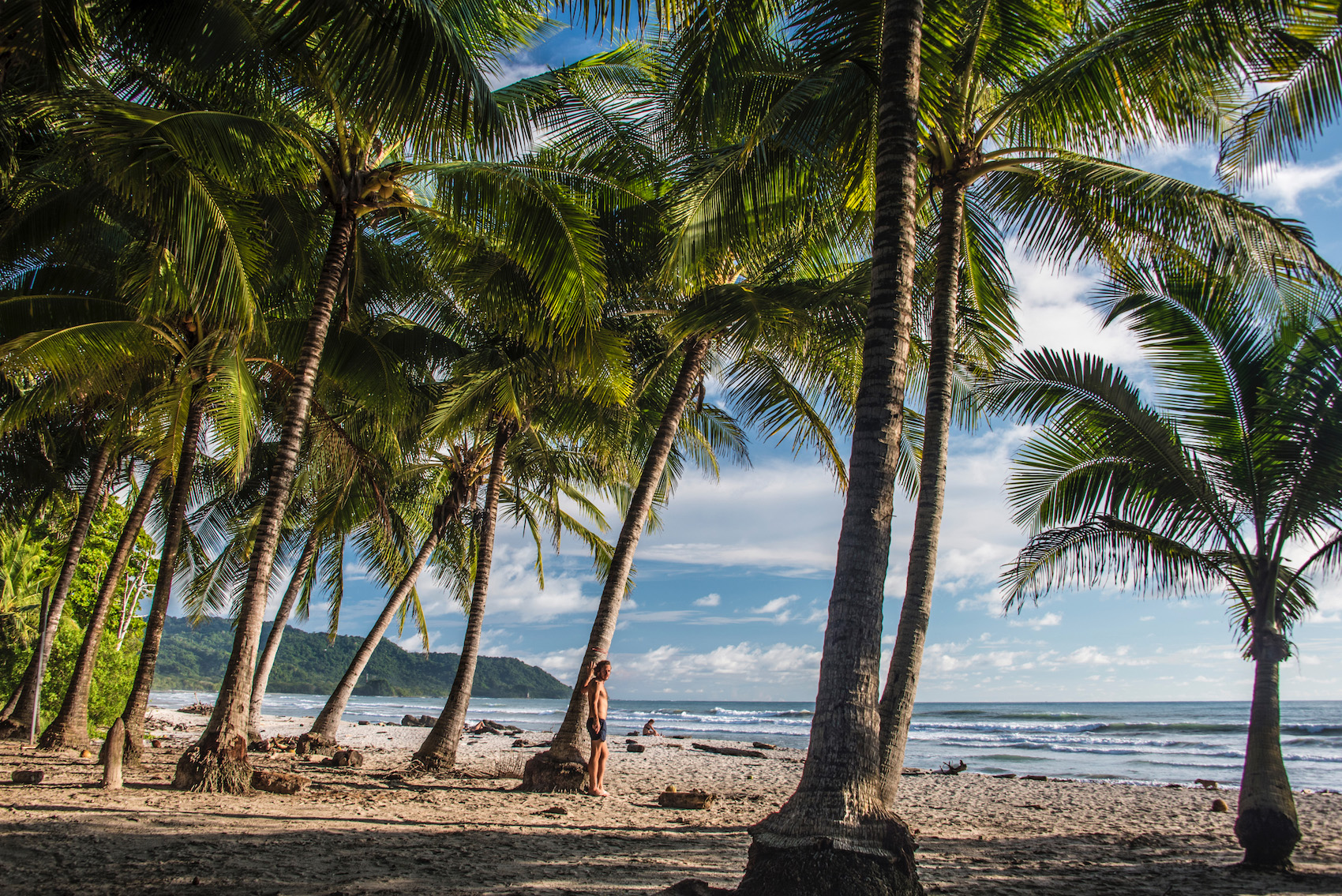 Let's face it: Most travelers to Costa Rica beach it up on the Pacific Coast, which makes sense especially if you're a surfer. Whether in Manuel Antonio National Park or in Guanacaste province on the Nicoya Peninsula, these wild and unspoiled beaches are the picture of paradise. Many travelers will rent an Airbnb property on one of Costa Rica's Pacific beaches, and use it as a base for exploring the larger region.
Don't forget the Caribbean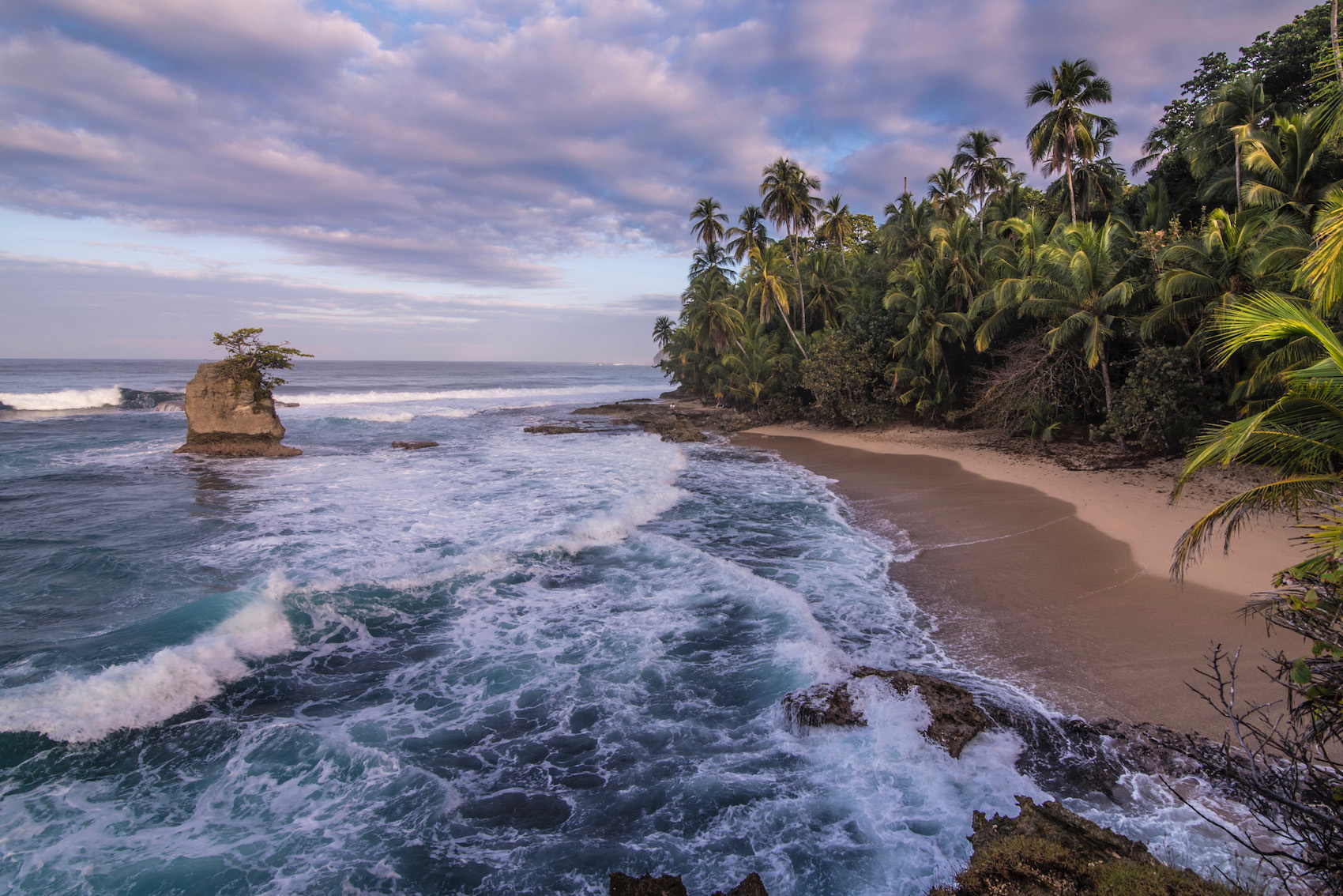 On the other hand, I highly recommend you visit the Caribbean coast if you Costa Rica in 2021. While you might want to avoid the city of Limon, heading south to beaches like Punta Uva and Manzanillo will reward you with totally different scenery than you see on the Pacific side. Another advantage of visiting Caribbean beaches? This is the best part of Costa Rica to see a sloth, the country's most iconic animal.
Or Arenal Volcano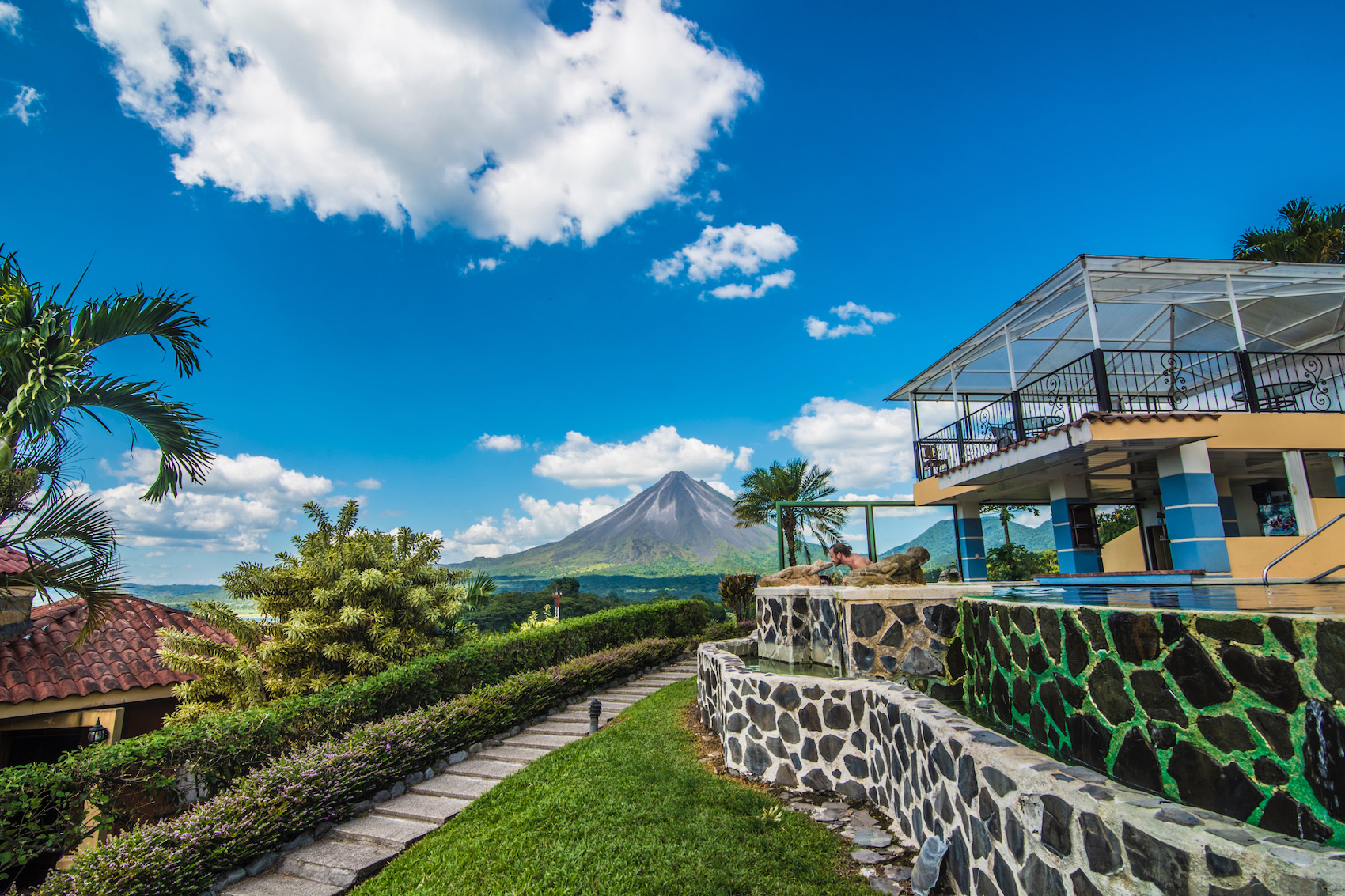 It might sound crazy, but I never heard much positive about Arenal Volcano and the variety of nearby hot springs before I went myself. I was shocked upon arriving, not only because of how beautiful this part of Costa Rica is, but because it didn't seem especially touristy. It can be quite expensive, however, particularly if you stay at the five-star Tabacon Hot Springs Resort. My advice: Choose a simpler boutique property.
Will it Be Safe to Visit Costa Rica in 2021?
Costa Rica is one of the safer Latin American countries, when it comes to threats from petty theft and bodily harm. At the same time, certain areas in Costa Rica definitely "feel" dangerous, especially if you find yourself in the wrong neighborhoods of cities like San Jose or Liberia. Additionally, Costa Rica's roads are relatively terrible. Be careful as you drive around the country—and don't drink and drive, whatever you do.
Of course, if you want to visit Costa Rica in 2021 and are curious about the answer to this question, you probably want to know the answer in the context of Covid. The good news is that social distancing is built in to the Costa Rica travel experience, which is heavily skewed toward ecotourism. The better news is that the country has mostly suppressed spread of the virus, even after it re-opened its borders to tourism in November 2020.
Other FAQ About 2021 Travel to Costa Rica
How much does a trip to Costa Rica cost?
Costa Rica is more expensive than you're expecting (and more expensive than it should be, although that's a topic for a separate article). As a general rule, you can expect to spend between $100-200 per day traveling in Costa Rica, which works out to a cost of around $1,000 per week, not including flights.
Is it dangerous to visit Costa Rica?
Although it isn't dangerous relative to other Latin American countries such as Mexico or Colombia, Costa Rica is not without its hazards. In addition to unsafe roads and the threat of petty crime, Costa Rica experiences a relatively high number of earthquakes, and is only somewhat prepared for them from an architectural perspective.
What is the best time of year to go to Costa Rica?
Costa Rica is a tropical country whose seasons, generally speaking, are "wet" and "dry." On the other hand, due to the fact that this mountainous country sits between two oceans, it has dozens of micro-climates. As a result, rather than stressing out too much about when you go, go when you have time and decide where in Costa Rica you go based on what the weather will be.
The Bottom Line
Whether you decide to visit Costa Rica in 2021, 2022 or any other time in the future, the timeless beauty and pura vida of this country is just what the doctor ordered. I mean, is there anywhere in the world where "social distancing" is so attractive a concept than the land of endless beaches, cloud forests and jungle hiking trails that go on forever? This is to say nothing of delicious tico cuisine, and of how attractive a prospect it is to set down roots for a while in this little slice of paradise.