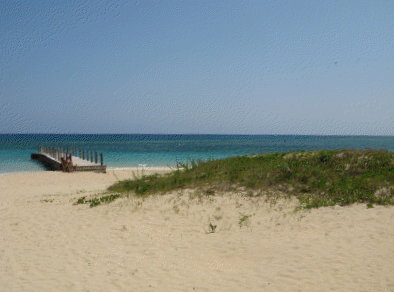 While most travelers visit Jamaica for its sun-drenched beaches, the island is also home to a rich and diverse history. Here are a few memorials and monuments that are worth a second glance next time you are in Jamaica.
National Heroes Park, Kingston Parish
Set on a former racetrack, this large park now hosts several of Jamaica's most important monuments and memorials. The park is also the final resting place for many of Jamaica's past prime ministers and cultural leaders. Ceremonial guards stand watch over the park – keep an eye out for the changing of the guard each hour. A more elaborate changing of the guard ceremony takes place on the first Sunday of each month, to the sound of the Jamaica Military Band.
Monument to the Rt. Excellent Nanny, Kingston Parish
One of the more interesting monuments at the National Heroes Park (above) is dedicated to Nanny of the Windward Maroons, or Granny Nanny as she was known. (Look through your wallet in Jamaica and you may just spot her, her face is on the $500 Jamaican bill!) A military and spiritual leader, Nanny led her group of guerilla warriors in attacks against British forces and plantation owners, as they freed slaves and plundered plantations. Inspired by the Maroons' abeng, a cow horn instrument, the memorial creates a musical sound in the wind.
Rio Nuevo Battle Site, St. Mary Parish
On the 17th of June 1658 British and Spanish forces faced off at Rio Nuevo. The Spanish loss here would eventually see Jamaica formally conceded to the British several years later at the Treaty of Madrid. Today a small museum on the site displays artifacts from the battle, including cannon and musket balls recovered at the site. While there is no sign now of the fortification that once stood here, the beautiful beach views and landscaped gardens make this a nice spot for a picnic.
Negro Aroused, Kingston Parish
Symbolic of the Jamaica's struggle for independence and freedom from slavery, Edna Manley's iconic Negro Aroused sculpture is among Jamaica's most important pieces of modern art. While the 1935 mahogany original now resides in the National Gallery of Jamaica, you can see a larger bronze replica along the Kingston waterfront near the corner of Ocean Boulevard and King Street.
Contributed by Montreal-based travel blogger Katherine who writes for the Luxury Retreats travel blog.