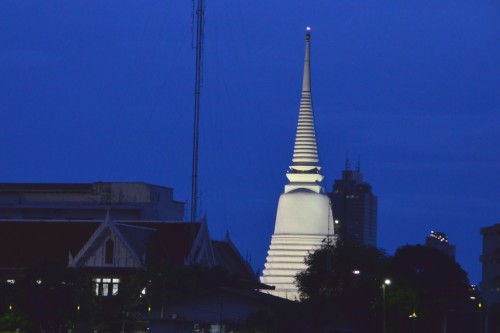 My recent visit to Bangkok was my fourth and, having explored many of the city's popular temples and religious sights on previous trips, I was eager to get off the beaten path a bit.
Research told me my best bet would be to take an express boat north up the Chao Phraya River from Sathorn Pier and to get off at Memorial Bridge, a stone's throw from tourist-infested Bangkok mainstays like the Grand Palace and Wat Pho. But instead of walking north into Rattanakosin, Bangkok's old city, I would walk south over the bridge into Thonburi, a decidedly more local part of town.
I knew from the moment I walked over Memorial Bridge that I was in for a decidedly local experience. Not only did every single one of the other Westerners who'd been on the boat walk the other way, but many of the Thais as I saw as I walked toward the opposite side of the river looked at me like I was from another planet — this was a very good sign.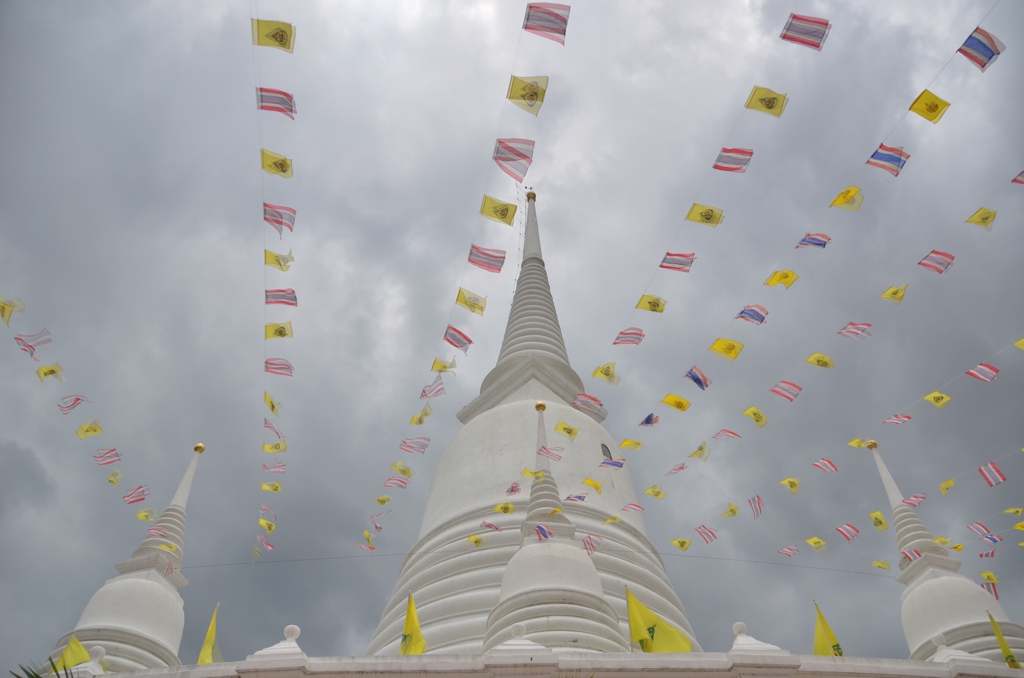 Because literally no one I encountered spoke English, I had to try and err my way to Wat Prayun, Bangkok's "white" temple, which was thankfully not so difficult once I caught a glimpse of its stark spire.
I was literally the only person at Wat Prayun, foreigner or otherwise, aside from a security guard that sat near the front of the temple. He was friendly and welcoming, and expressed in so many (or few) words that I could take my time exploring — he wasn't going anywhere.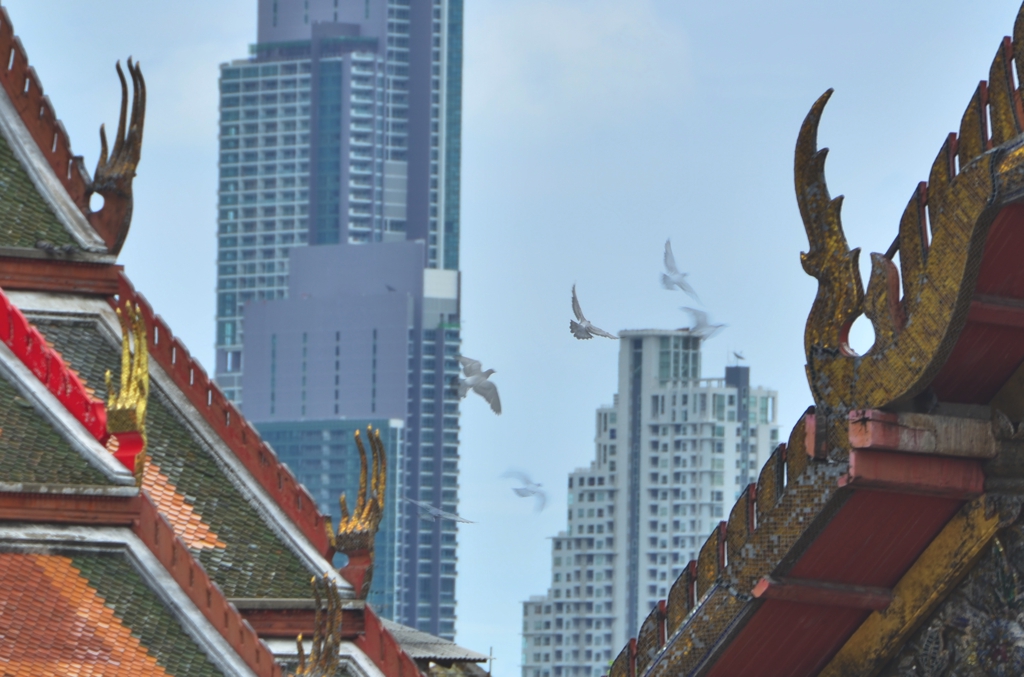 About halfway around the base of Wat Prayun, built during the reign of Rama III during the mid-18th century, you see a staircase that allows you to climb up the temple. About halfway around the top ring, which affords you an amazing view of the Wat Prayun grounds (and, looking further out, contemporary Bangkok), you can actually go inside the spire.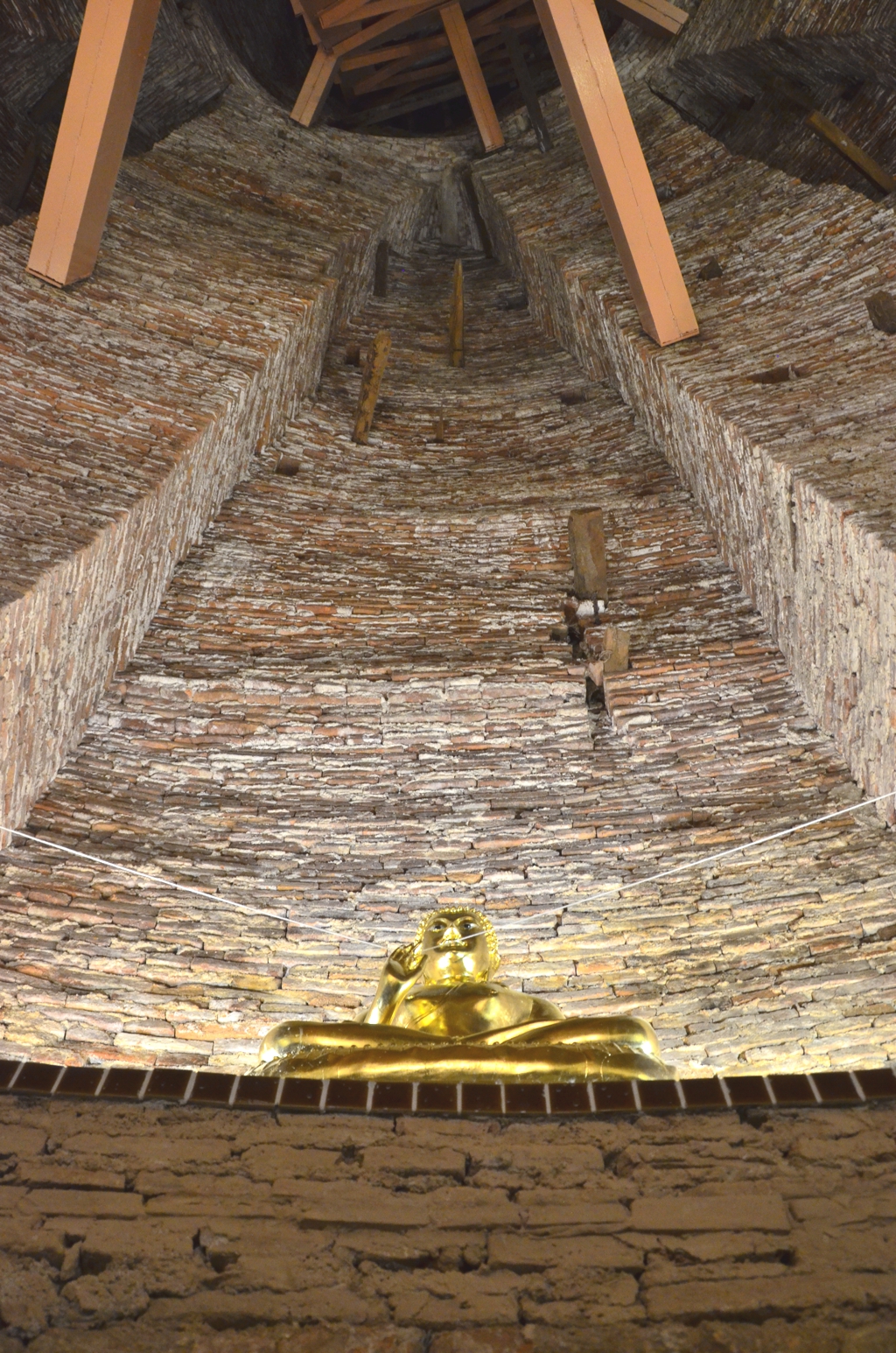 Wat Prayun's Buddha image itself is less than magnificent — it's of an ordinary size and is situated above the main entrance into the spire, which makes it seem even smaller. But again, I was completely alone inside the spire, which provided more than enough of a thrill.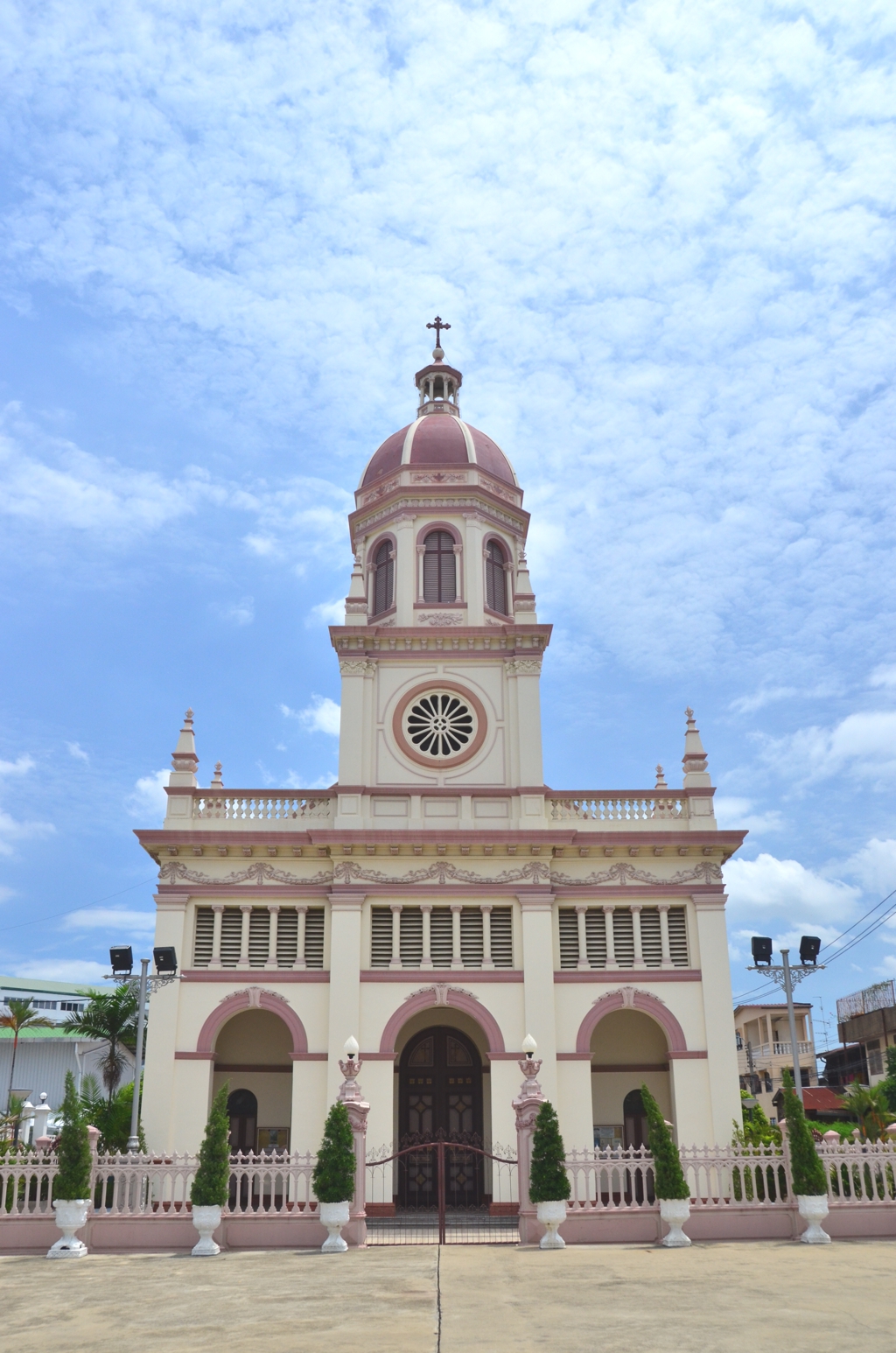 As I exited the spire of Wat Prayun, I noticed something you never expect to see in most Asian countries: A Christian church. I would learn, upon leaving Wat Prayun and heading toward the church, that it was in fact a Catholic Church, built during the 18th century by Portuguese missionaries.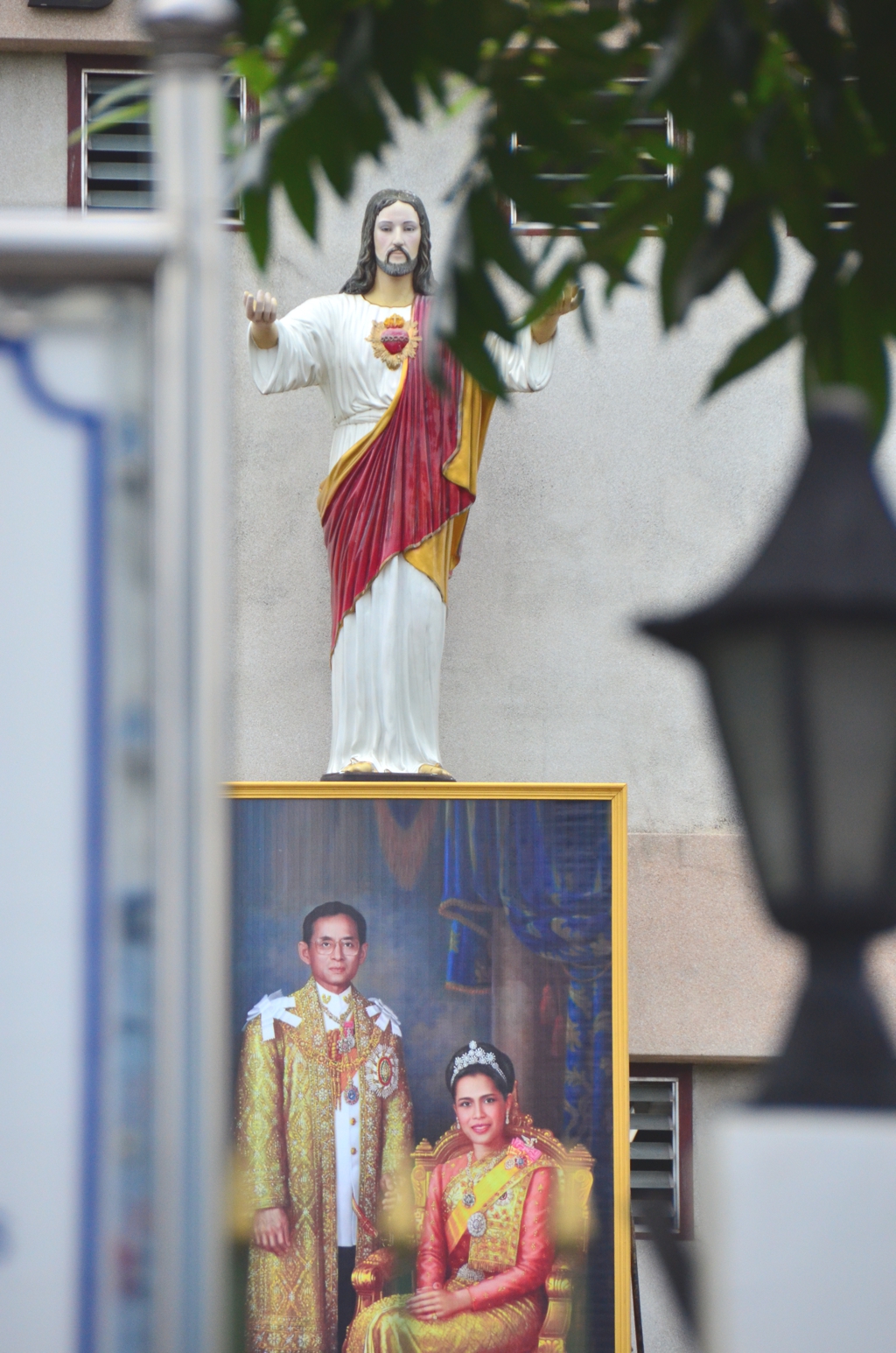 Although the church itself isn't particularly special, the context in which it sits — a part of the Thai capital that's as far removed from Abrahamic religion as almost anywhere in the world I've been — is what makes it interesting.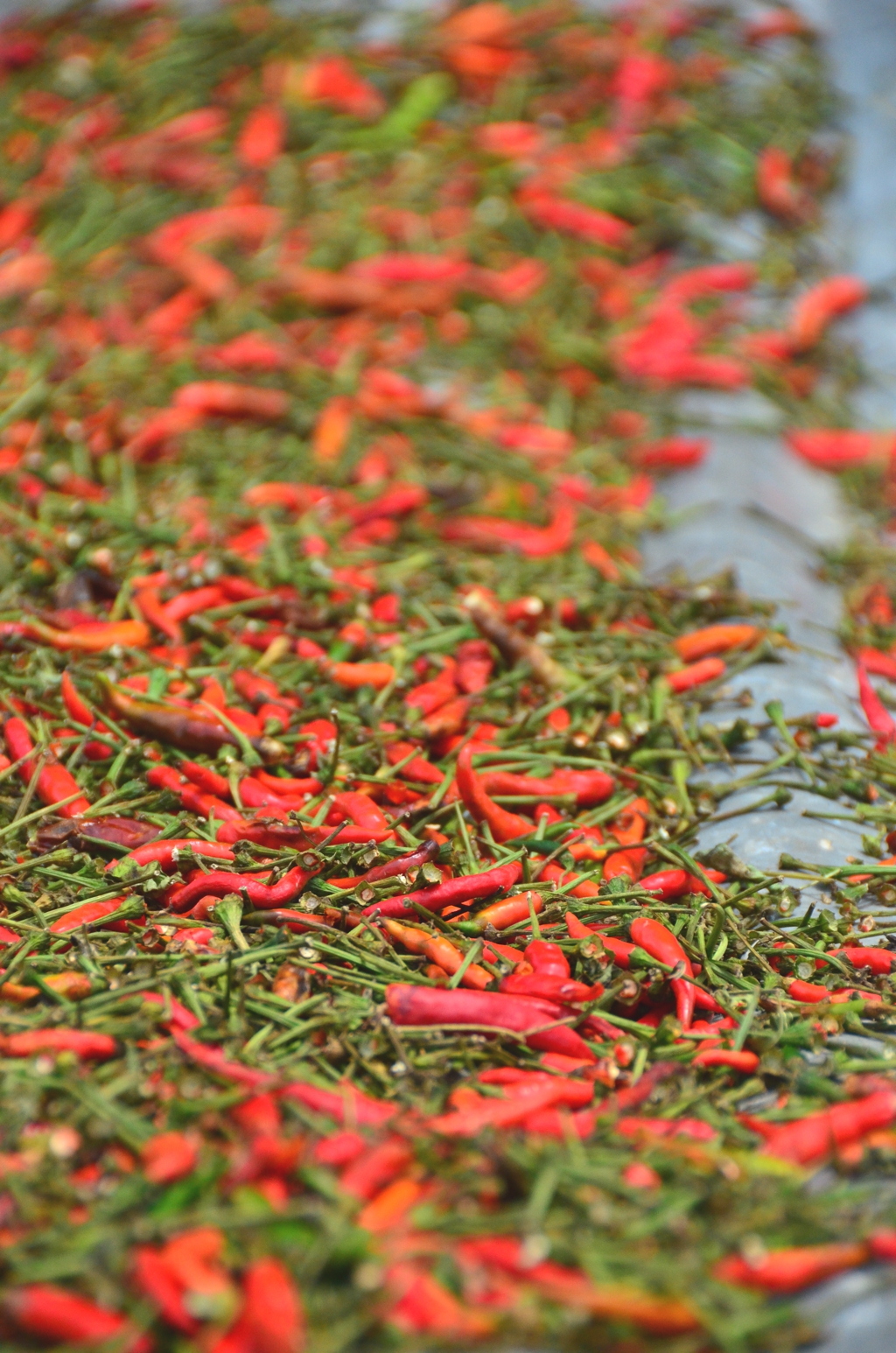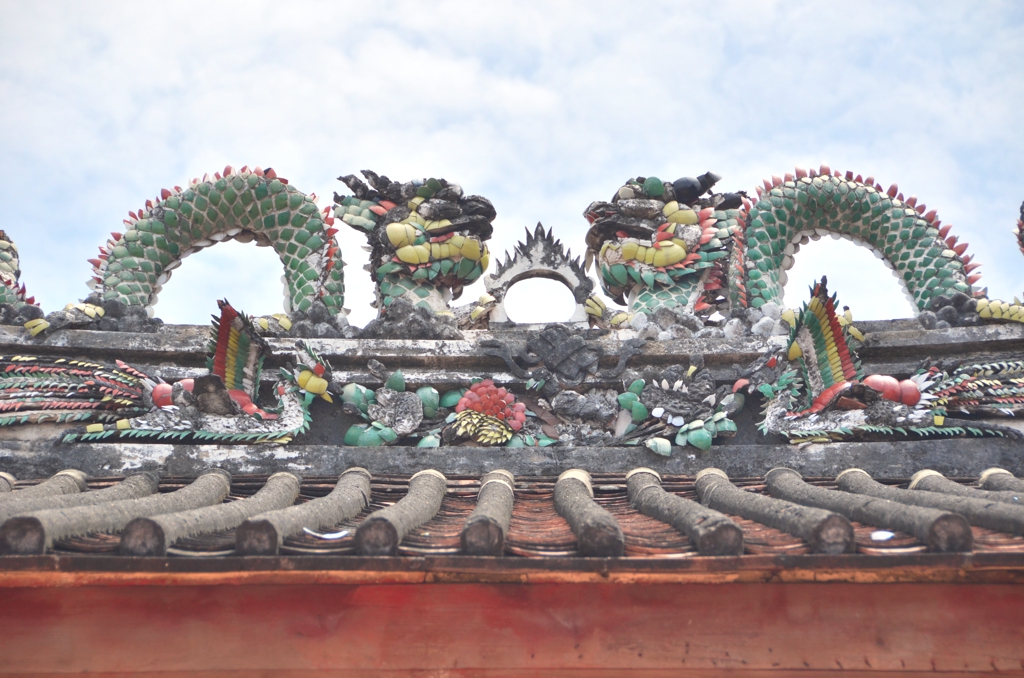 The religious diversity continued as I pushed further into Thonburi. For example, the next sight after Santa Cruz church is Kuan Im, a Buddhist shrine built by the Chinese. As is the case with other Chinese shrines in Thailand, little additional information about the origin of Kuan Im is known.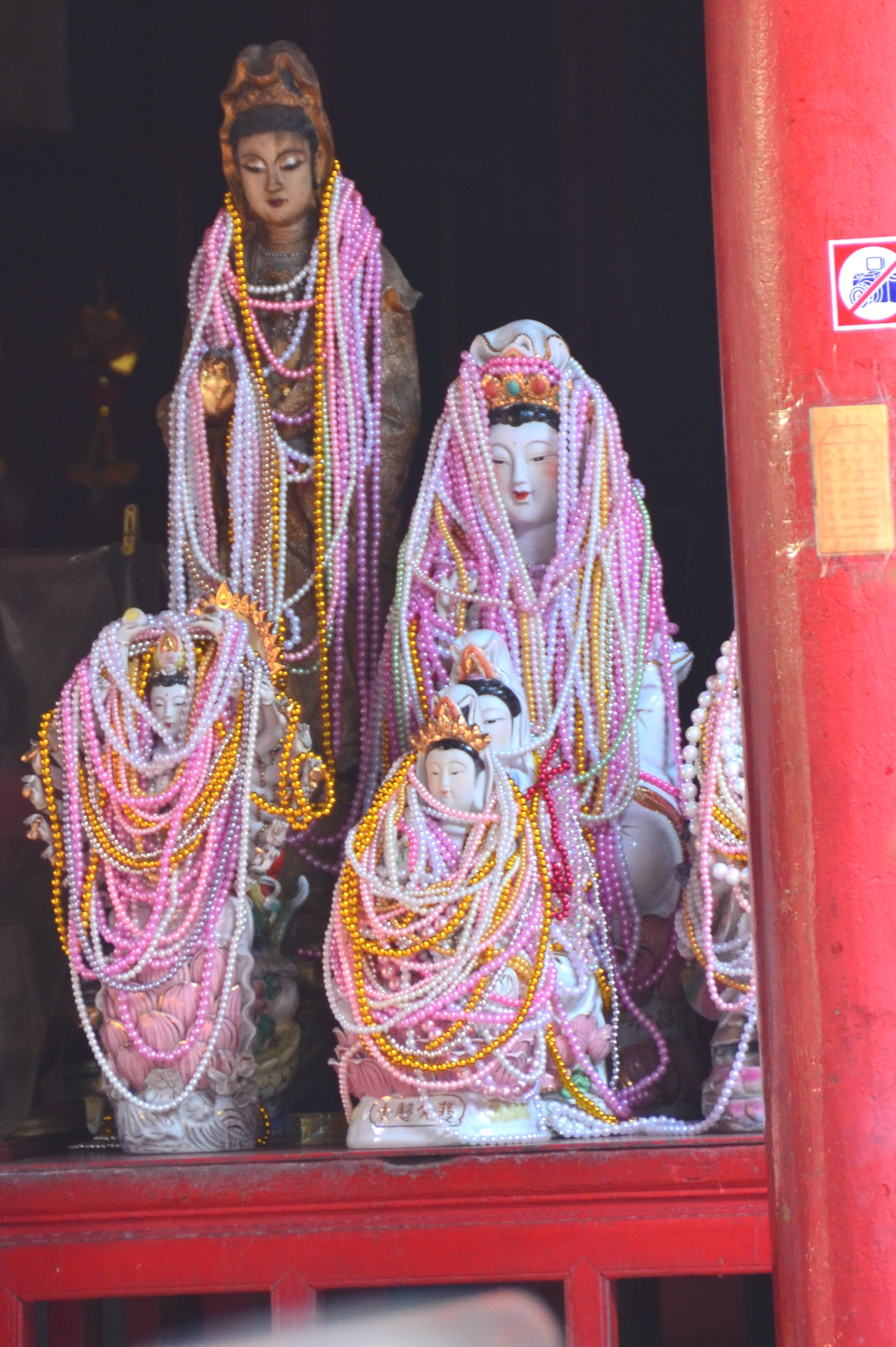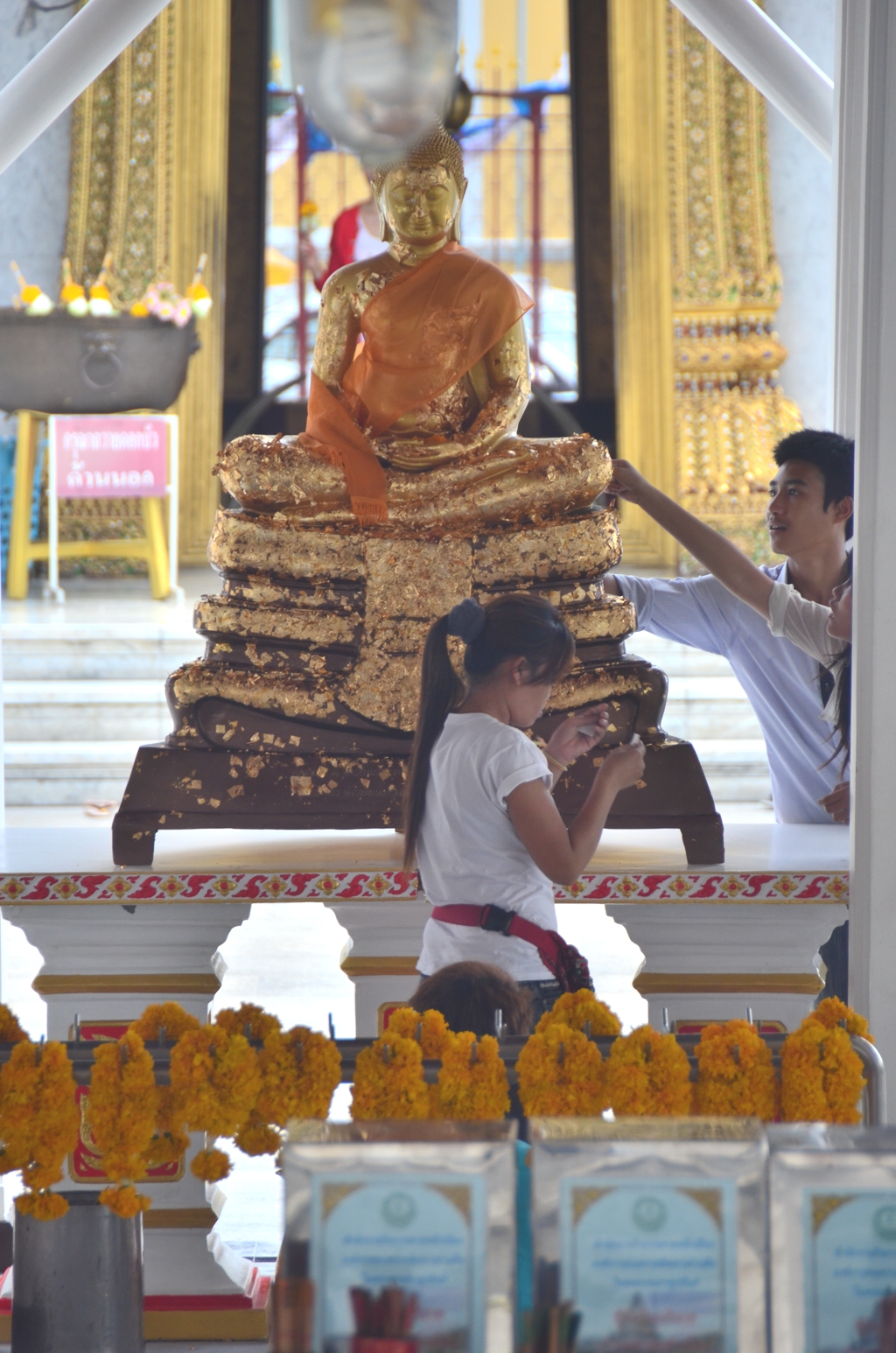 Walking even further north from Kuan Im took me full circle to Wat Kalayanamitr, a Buddhist temple that's grander in scale than Wat Prayun, and more similar in style to more ubiquitous Bangkok temples like Wat Pho and the Grand Palace, but is just as devoid of foreigners as the other sites I saw in Thonburi.