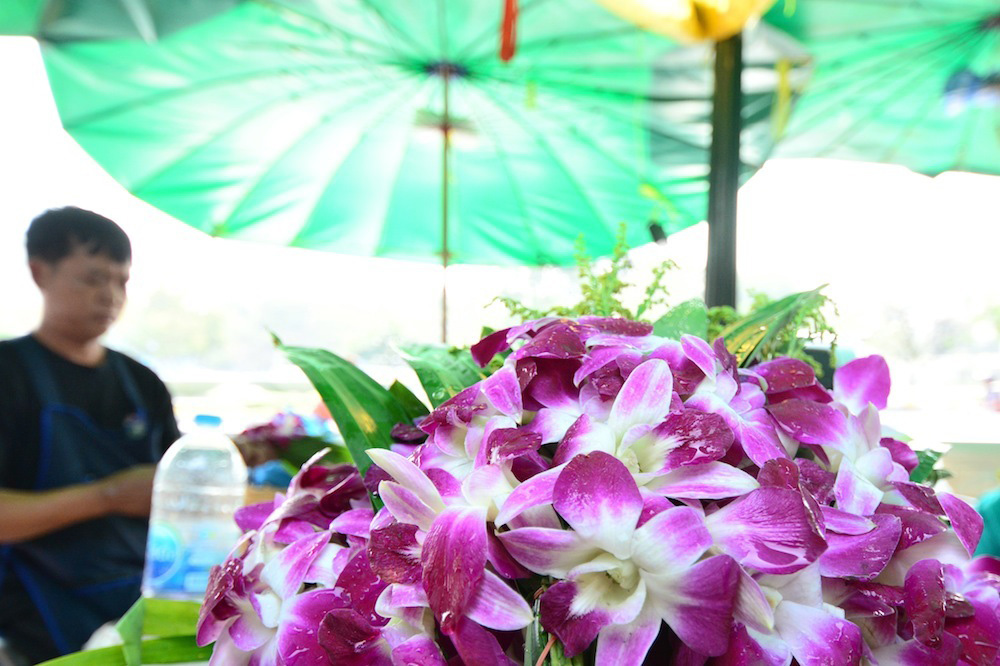 Have you ever wanted to visit an attraction in one of your favorite cities, but repeatedly failed to do so? This is the case for me with Pak Khlong Talak, a flower market in Bangkok. I've intended to see the Bangkok flower market on almost all of my previous five visits to the city, but due to logistics, it's just never happened.
Yesterday, I finally had the chance to explore the Bangkok flower market – and the good news is that it was worth the wait. Thailand's largest wholesale flower market, Pak Khlong Talat is open 24 hours per day, 7 days per week. Bangkok's flower market is known not only for its incredible selection of fresh orchids, roses and marigolds – to say nothing of the intricately strung flower garlands and baskets made for Buddhist ceremonies, or wholesale flowers for weddings and events – but for the incredible prices it offers on them.
Even if you don't have the opportunity to buy flowers (or, like me, a good reason to do so) I highly recommend a visit to Pak Khlong Talak – Bangkok's flower market is, not surprisingly, one of the most beautiful places in Thailand's city of angels.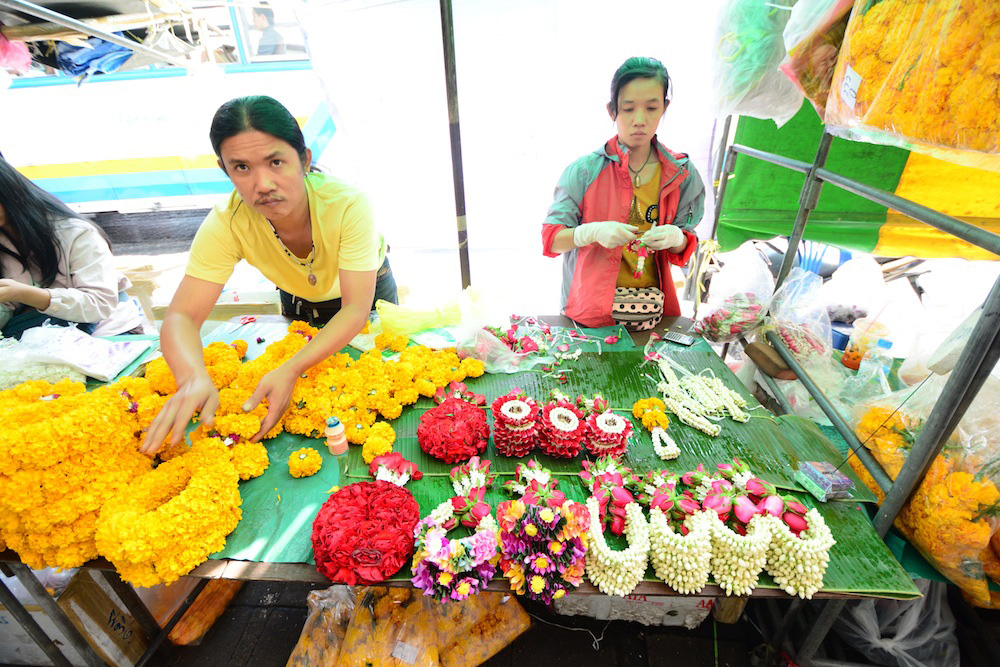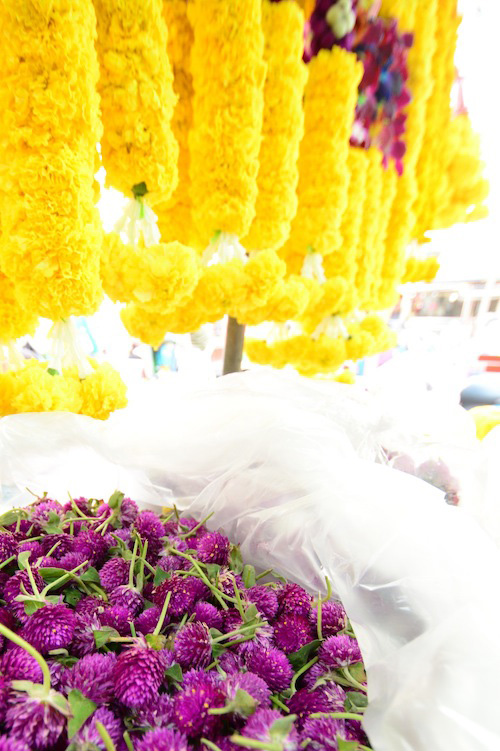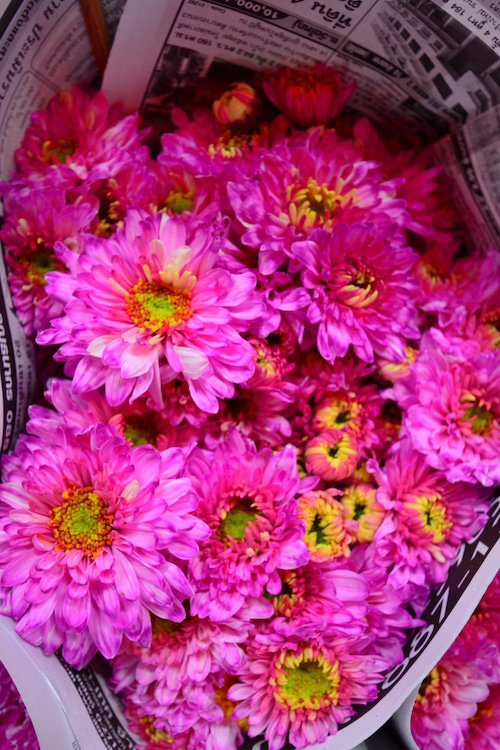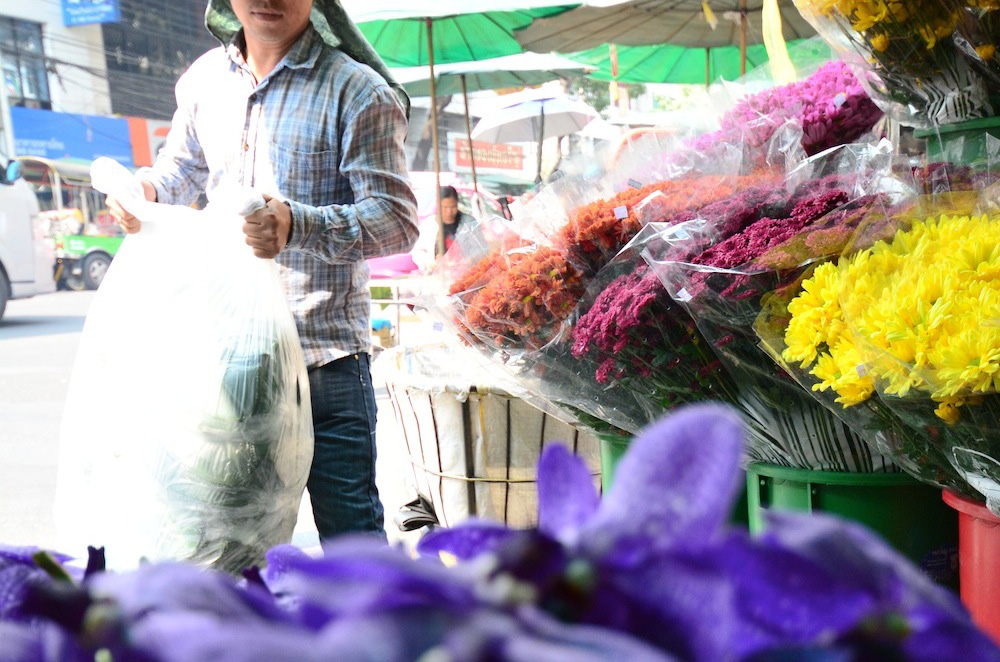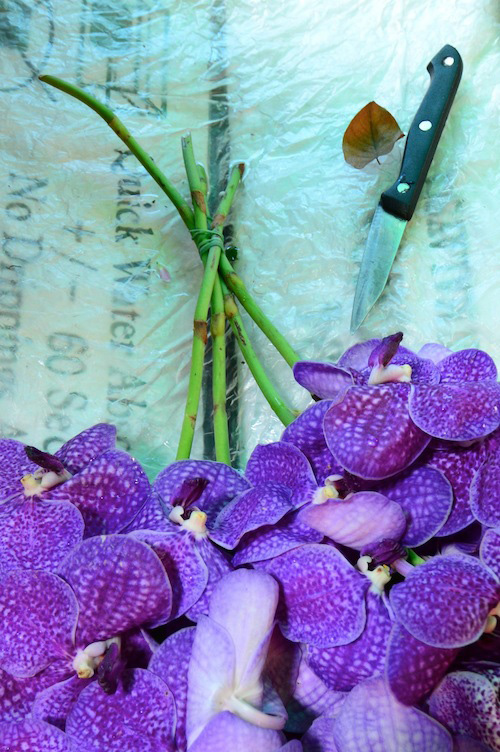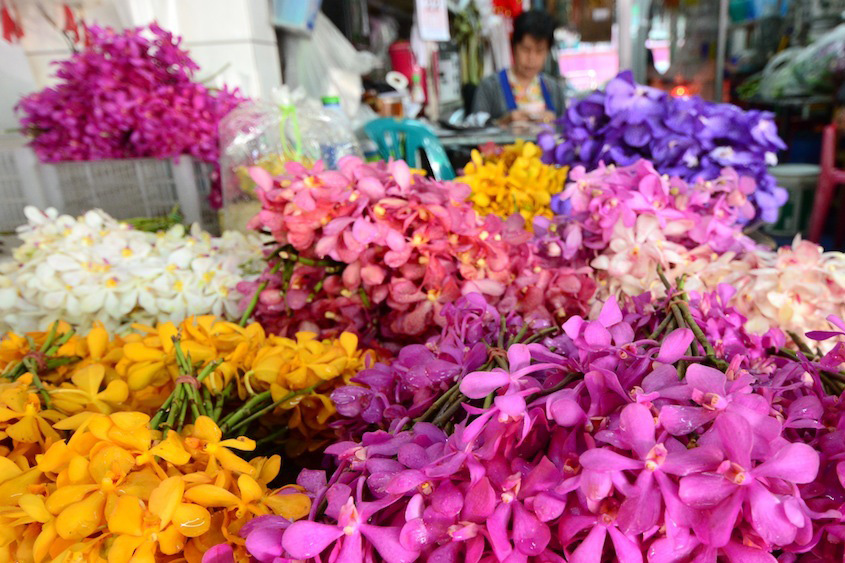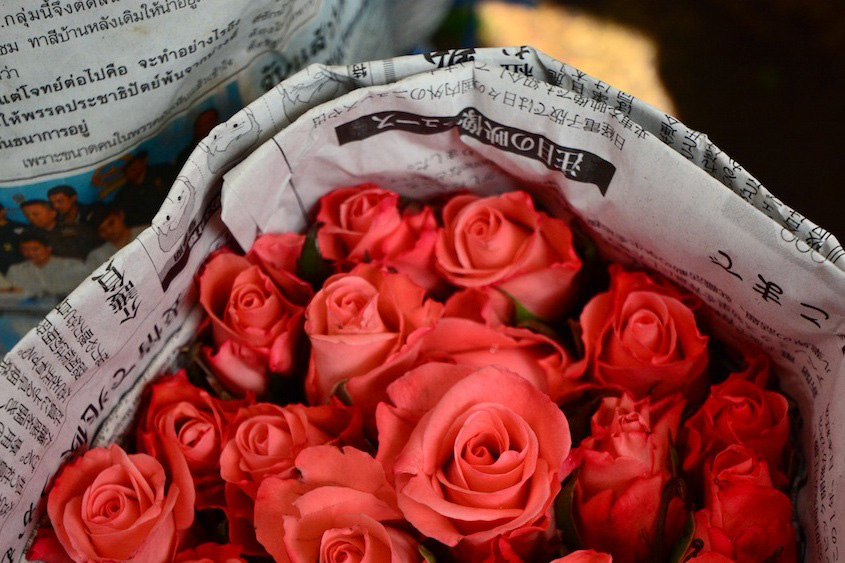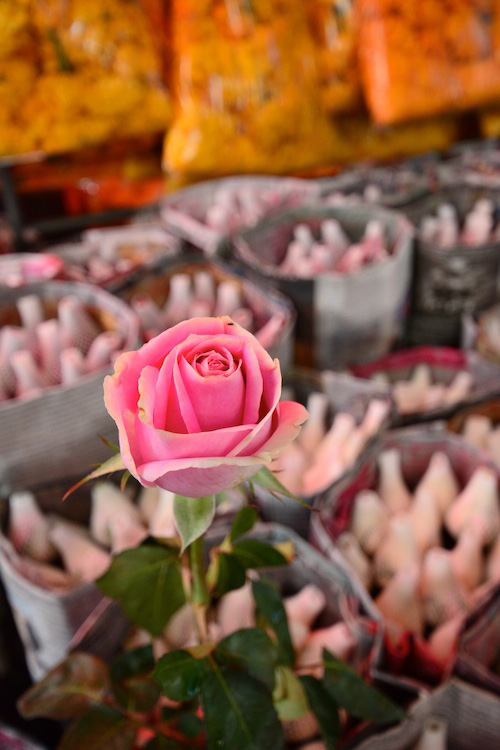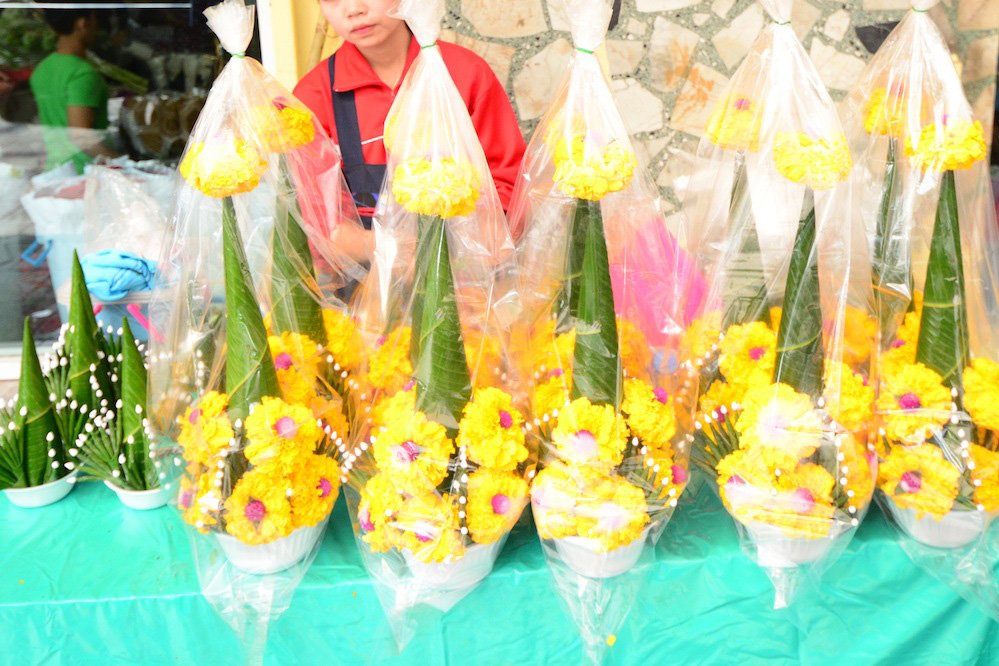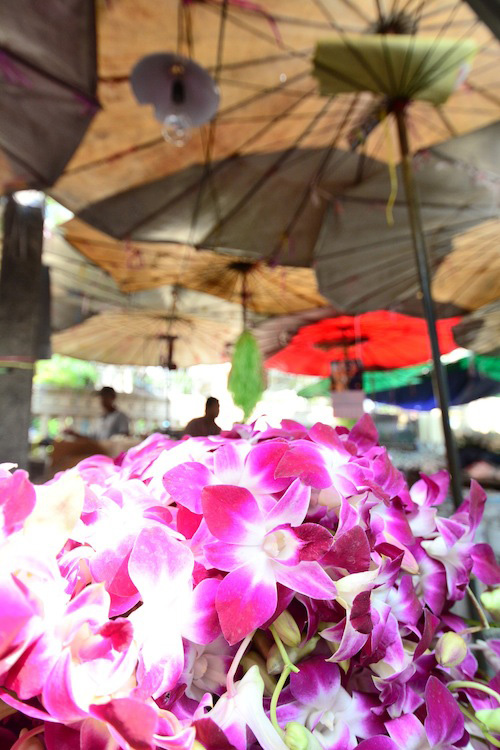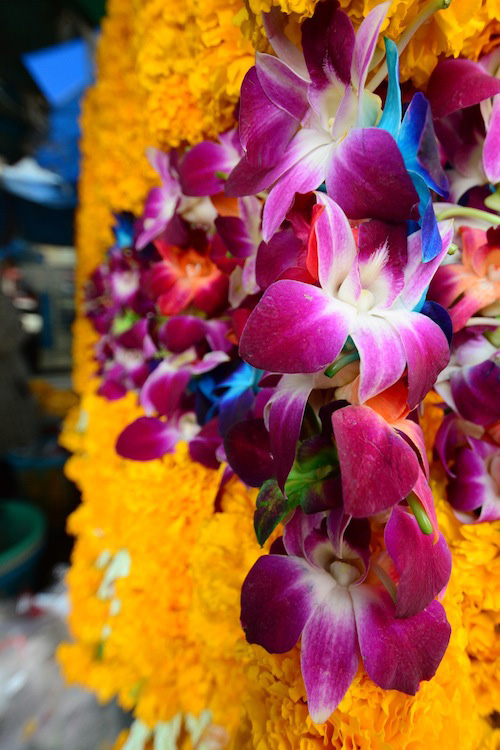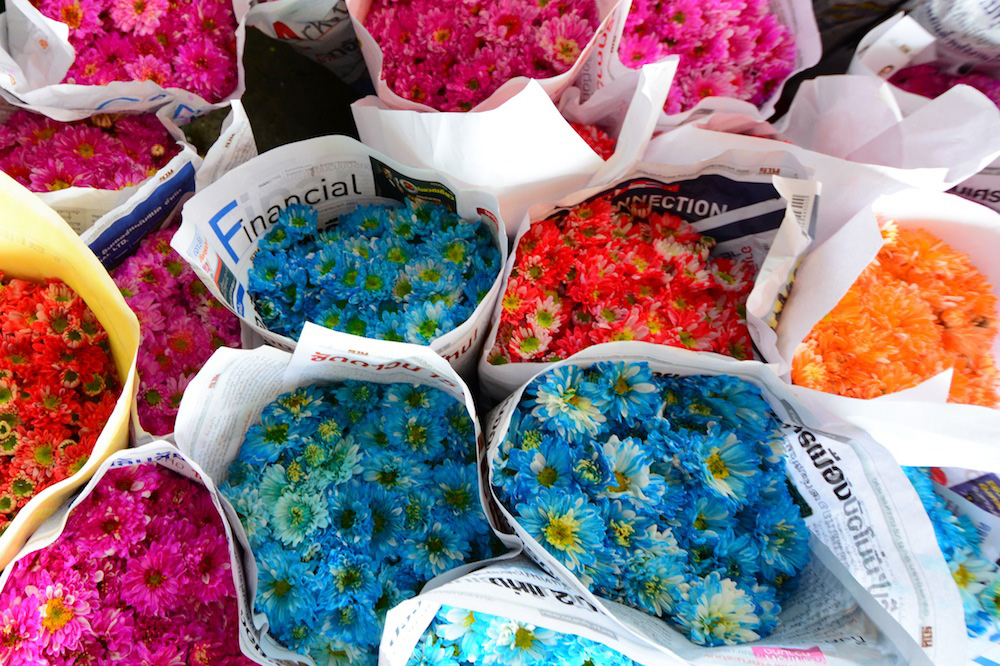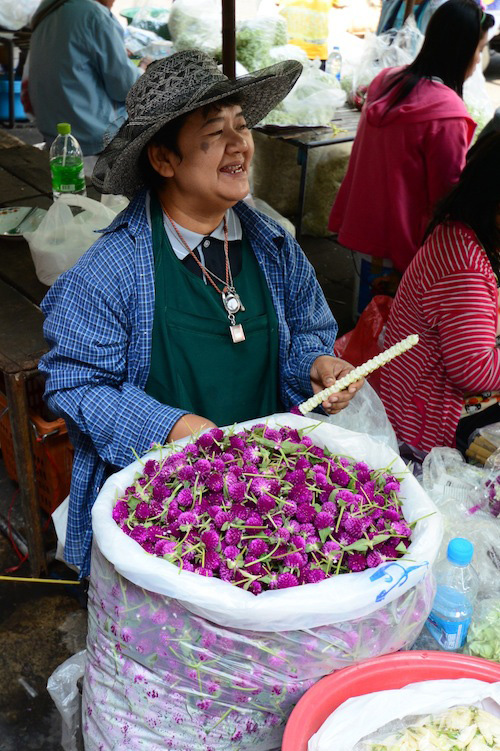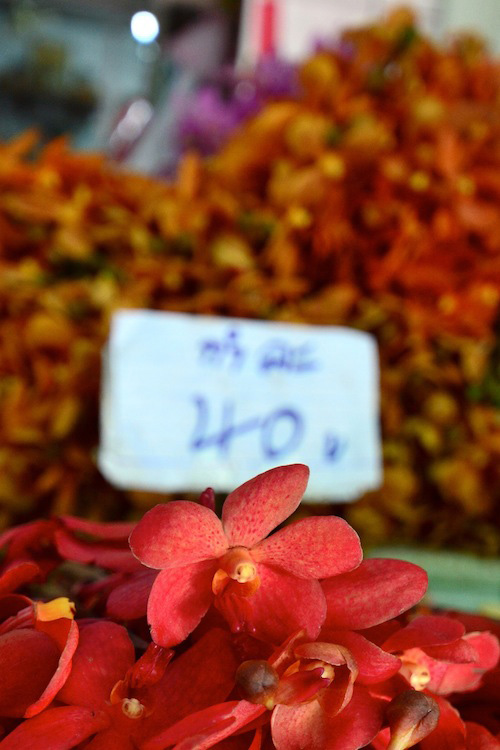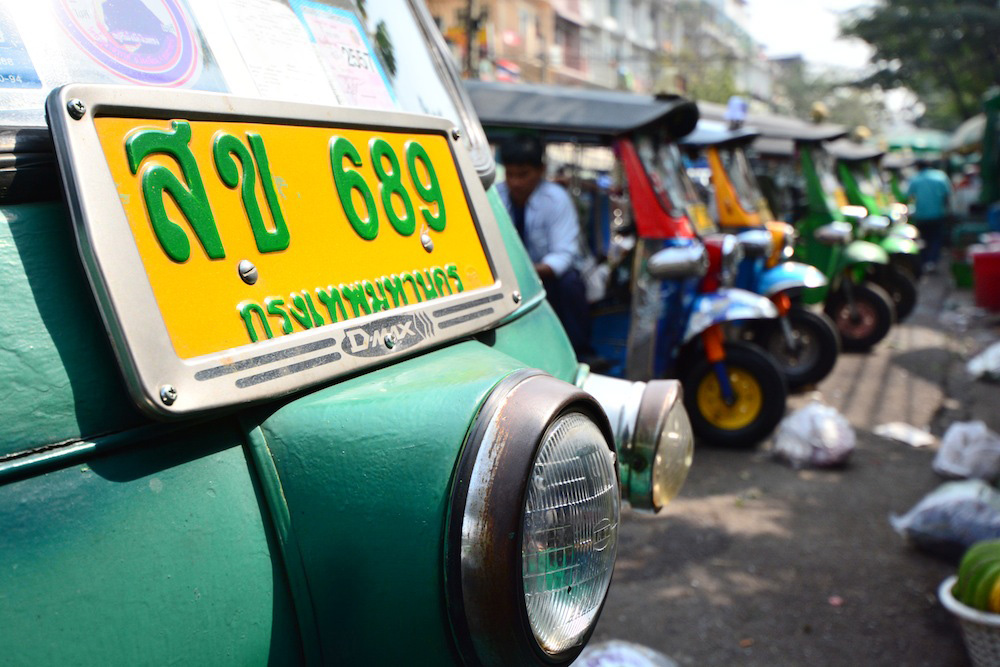 How to Get to Pak Khlong Talat – Bangkok Flower Market
Interesting fact: The primary reason I never previously visited Bangkok's flower market is that I couldn't find it! Existing directions online were confusing, so I've decided to make my directions to Pak Khlong Talat simple and straightforward.
The best way to get to Bangkok's Flower Market is to take the SkyTrain to Saphan Taskin station, then transfer to Taksin Pier and take the Chao Phraya Express boat to stop #7, Rajinee. Alternatively, ask a taxi or tuk tuk driver to take you to Pak Khlong Talat, or show them this Thai text: ปากคลองตลาด.