I didn't have a Bangkok itinerary the first time I came to Thailand, nearly a decade ago—I hadn't even planned to visit, at least not until my camera went kaput down in the islands. But my life changed the moment I sped into the city center on the back of a motorbike, right as the sun was going down and thousands of buzzing bulbs above street food stalls were lighting up. And I hope Bangkok changes your life, too.
Of course, we can't all be soulmates—you might simply have navigated here in search of unique things to do in Bangkok, bored with the cacophony of Khao San Road or the sameness of the major temples in Bangkok's Rattanakosin old city. In either case, I have a feeling that here—Bangkok, and this article—is exactly where you need to be.
How Many Days Should You Spend in Bangkok?
Having now lived in Bangkok for more than a year, I know there's basically no limit to how long you can spend in Thailand's City of Angels. I also know, from the dozens of trips I made here before I decided to come back on a permanent-ish basis, that Bangkok is as suited to very short trips as it is very long ones, something that's true for many cities in Southeast Asia.

For example, you can spend an energetic 2 days in Bangkok, split evenly between the historical sites of Rattanakosin and the neon-bathed sois along Silom Road; you could spend a week here and base yourself in a local neighborhood (say, near the Udom Suk or Wongwian Yai stations of the BTS SkyTrain), focusing on the lived daily experience of Bangkokians rather than any particular array of tourist attractions.
Where to Stay in Bangkok
I also have a great deal of experience with Bangkok hotels, though I'd stop short of naming a single property as the best hotel to stay in Bangkok. In later visits I made to the city before settling here, I enjoyed the fact that I could stay in luxurious properties such as SO Sofitel Bangkok and Eastin Grand Hotel Sathorn for a fraction of what I'd pay in any other city—often around $100 per night, or even less.

During most of my first several Bangkok trips, I slept at the simple but welcoming Diamond City Hotel, which is located on a quiet local street just 15 minutes' walk from Bangkok's vibrant new city center. While I've yet to sample super-high end Bangkok accommodation such as Chakrabongse Villas, I'm happy to say my Bangkok itinerary is enjoyable enough that you shouldn't need such an excessive comfort level.
Bangkok's Enchanting Old City
Rattanakosin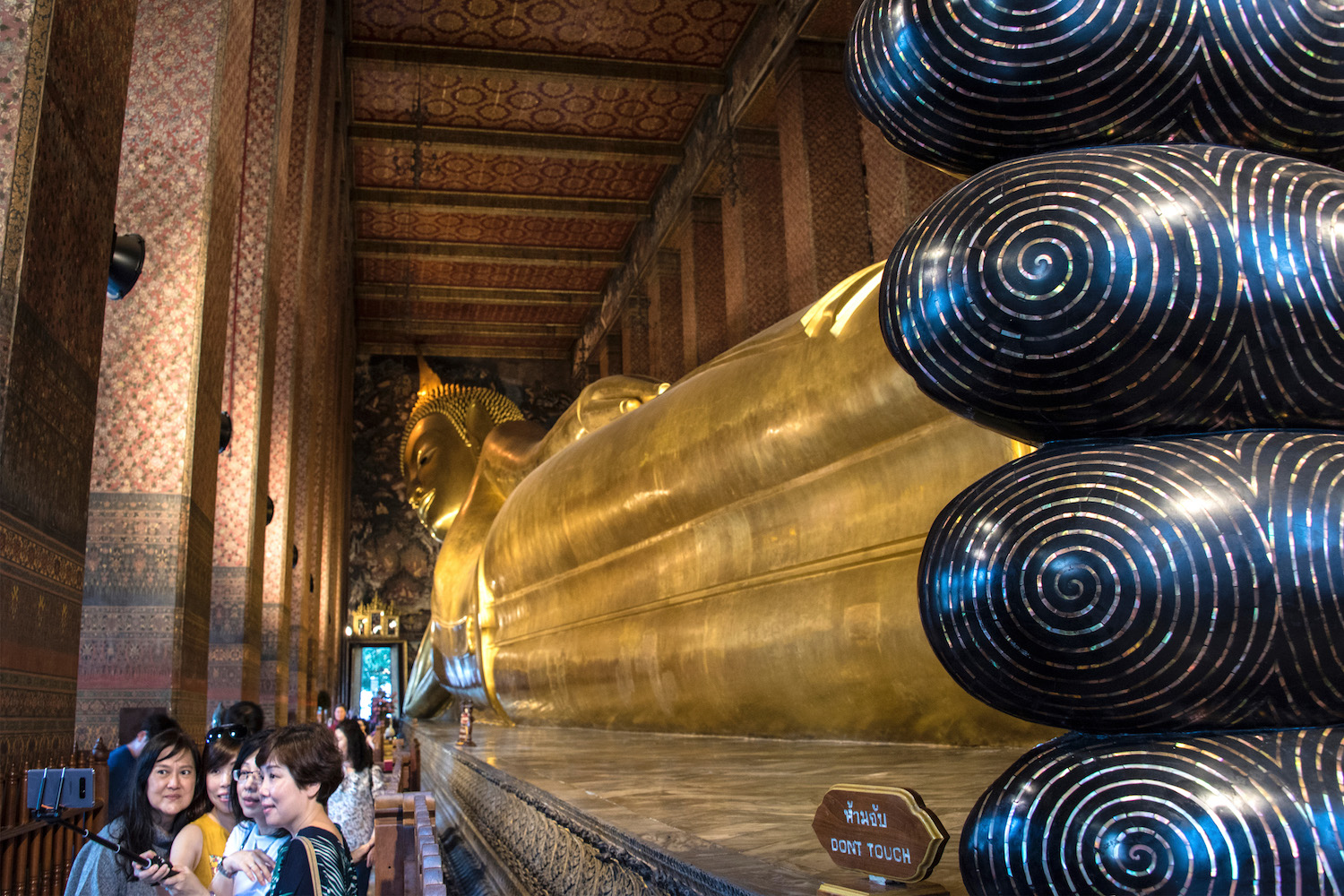 I'm the first person to admit that exploring the Bangkok Old City of Rattanakosin can be stressful. It gets extraordinarily crowded, due to the proximity of Khao San Road, whether the very worst sorts of backpackers (and dudebros/yoga babes of the more moneyed sort) tend to make their Bangkok homes. On the other hand, while I feel that the Grand Palace is somewhat overrated, I'll never tire of seeing the reclining Buddha at Wat Pho, or walking under the imposing Giant Swing that stands in front of underrated Wat Suthat.
Yaowarat (Chinatown)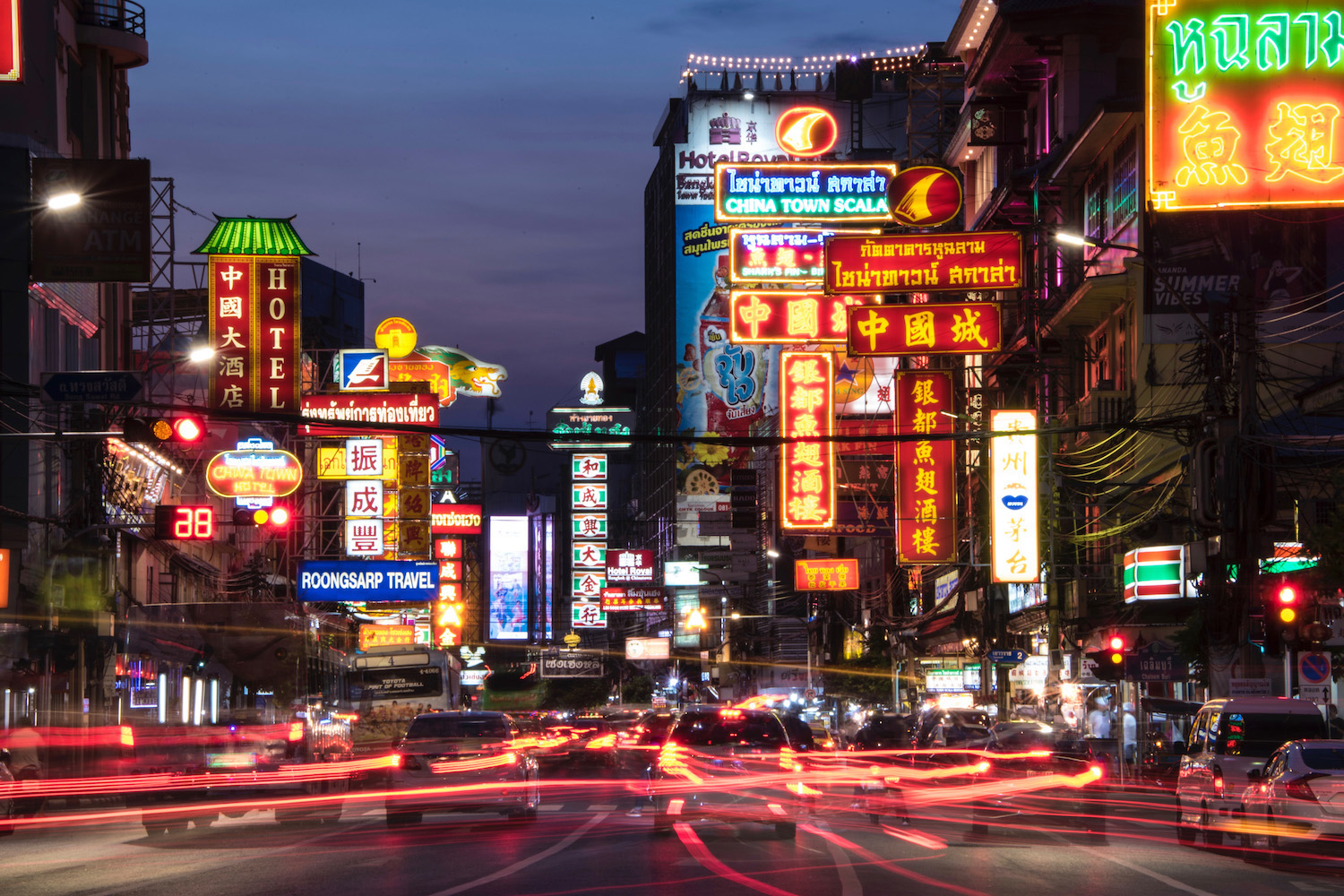 Although Bangkok Chinatown is only 10 minutes by tuk-tuk from Rattanakosin, many travelers skip it—and I'll never understand why. From the colorful maze that is Pak Khlong Talat flower market, to the picturesque neon signs and countless street food stalls along Yaowarat Road, and from the imposing Chinatown gate to the towering marble viewing deck atop Wat Traimit, Chinatown is one of my very favorite parts of Bangkok. Plus, it's also just 10 minutes by foot from Hua Lamphong Railway Station (and the Bangkok MRT stop of the same name), so it's also convenient if you're coming from the new city.
Thonburi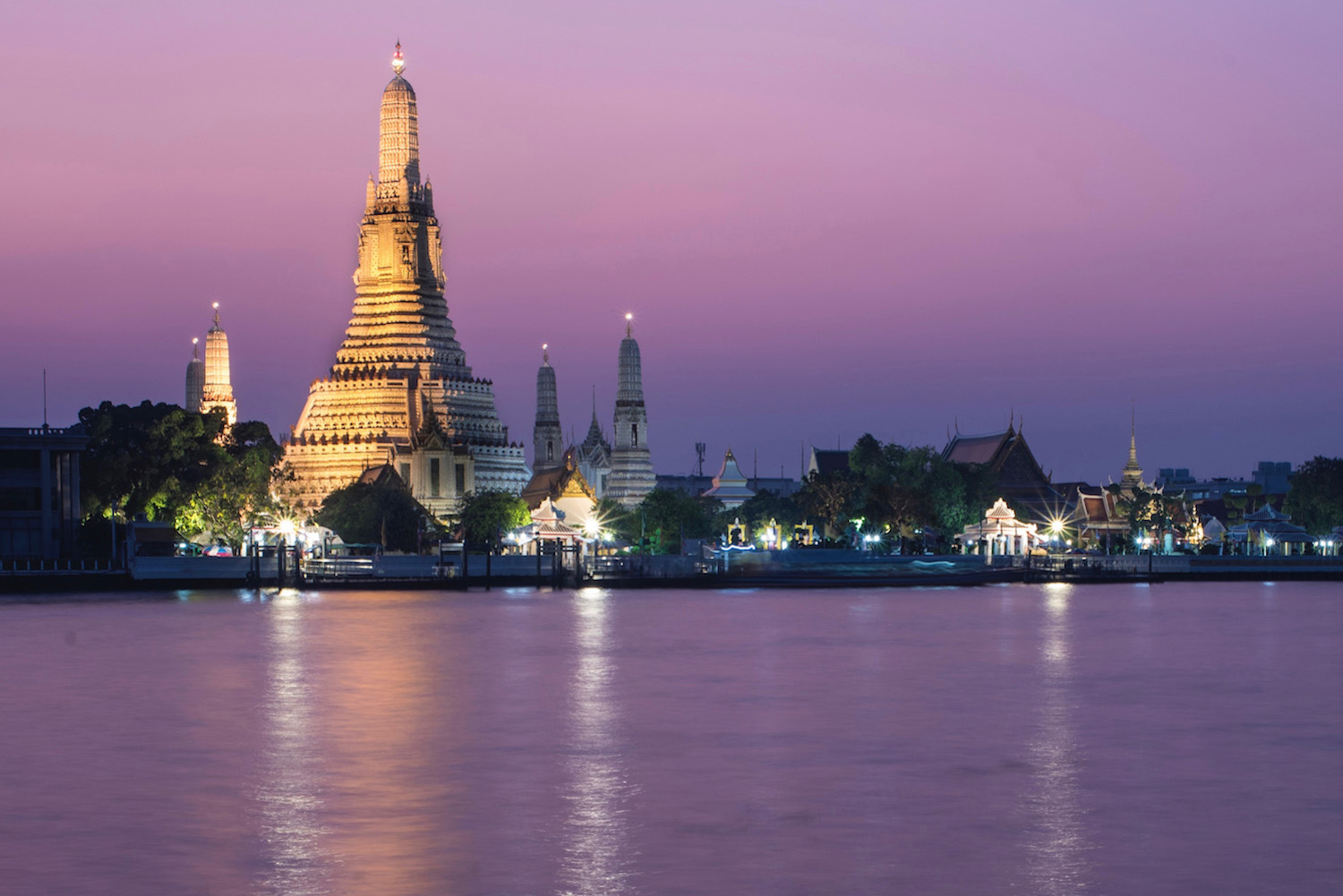 I've published many different iterations of this Bangkok itinerary over the years, but all have included at least a morning or afternoon in Thonburi, which sits right across the Chao Phraya River from Rattanakosin and, in fact, was once the capital of Thailand.
My favorite option for exploring Thonburi is to take a Chao Phraya Express riverboat from Sathorn Pier to Memorial Bridge, then cross the bridge to Wat Prayoon and walk along the river to Wat Kalayanamitr, stopping at Santa Cruz Church and Kian An Geng Chinese shrine en route. A more mainstream option is to take the shuttle from Wat Pho over to iconic Wat Arun, aka the Temple of Dawn.
The Pulse of Modern Bangkok
Silom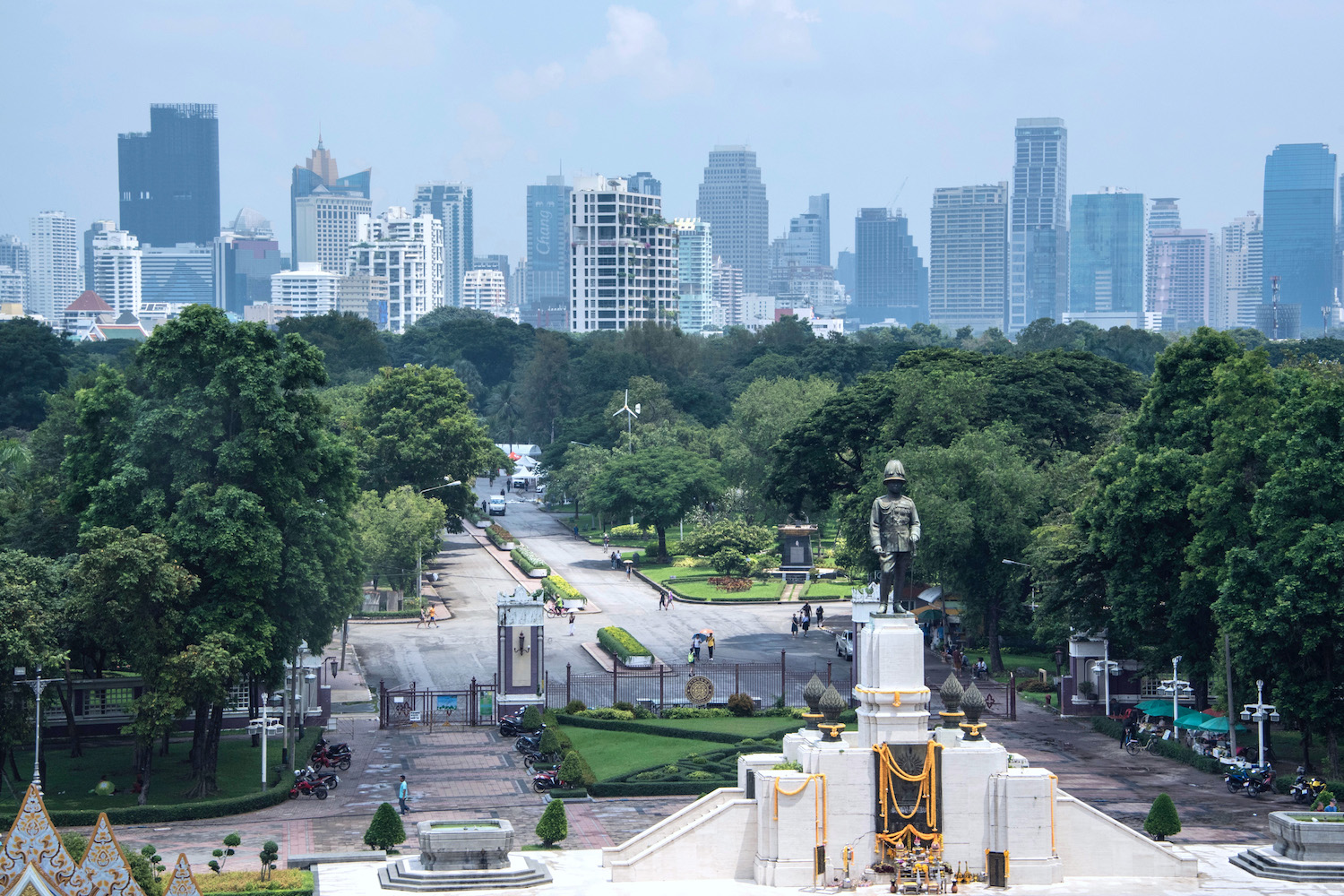 I run in Lumphini Park at 5 o'clock every morning, so I thankfully avoid the monitor lizards that are admittedly photogenic, but potentially treacherous to those engaged in exercise. The park, of course, is only the beginning of the appeal of the Silom district, whether you scope out street food along Soi Convent, partake in sleazy pleasures at Patpong Night Market, enjoy the gay nightlife in Silom Soi 4 or shop at Silom Complex mall. Silom Road is also home to Wat Sri Mariamman, Bangkok's most famous Hindu temple.
Sukhumvit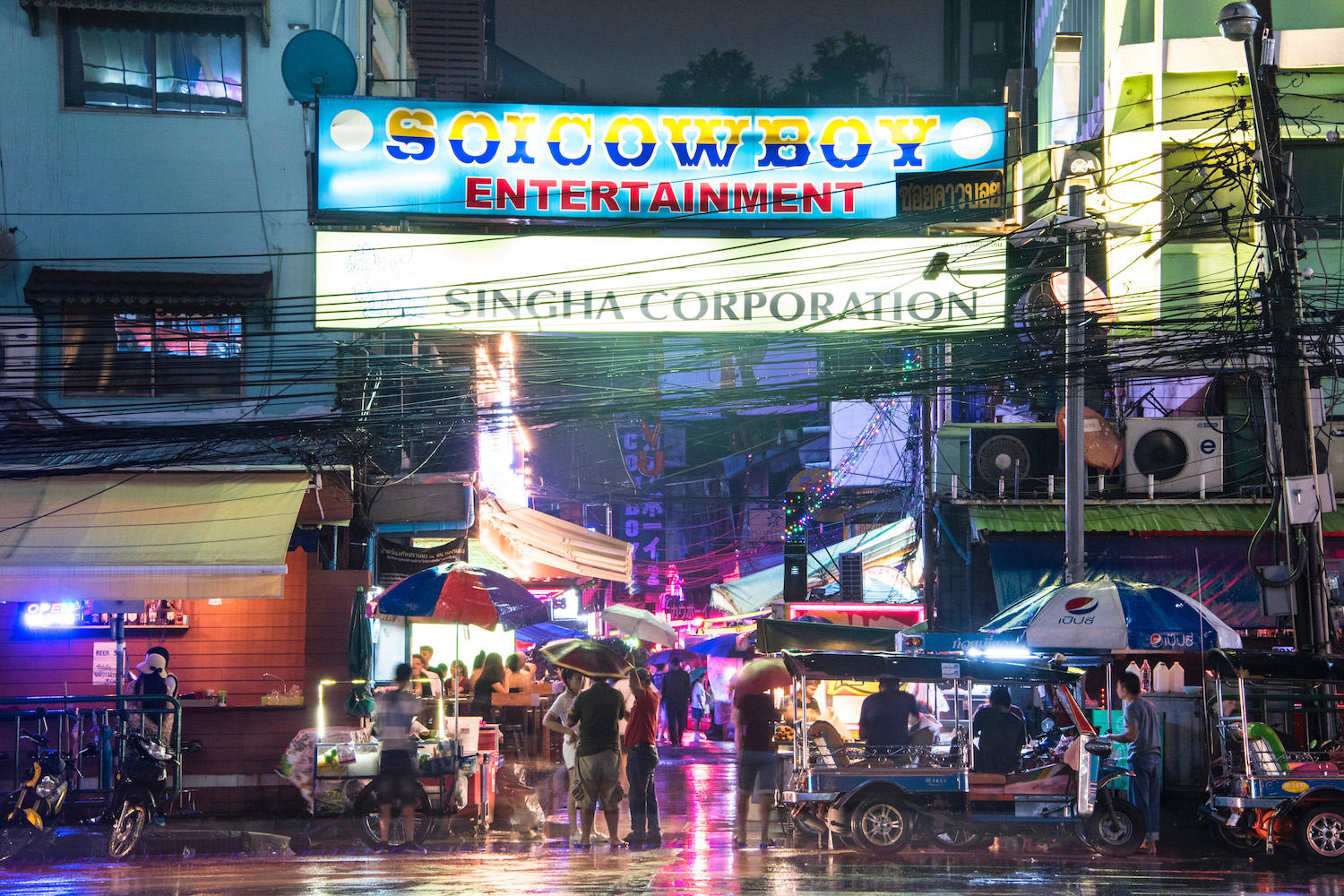 Although most every 3 days in Bangkok itinerary will recommend you spend some time along Thanon Sukhumvit, the "mother road" of Thailand that actually stretches for hundreds of kilometers, it's one of my least favorite parts of the city. I can appreciate the appeal of the Soi Cowboy bar street to certain travelers, and I'm a fan of some of the Indian and Middle Eastern food establishments near Nana station, but the chronic overcrowding and blatant hedonism on display along the busiest parts of Sukhumvit Road make it mostly unappealing to me.
Siam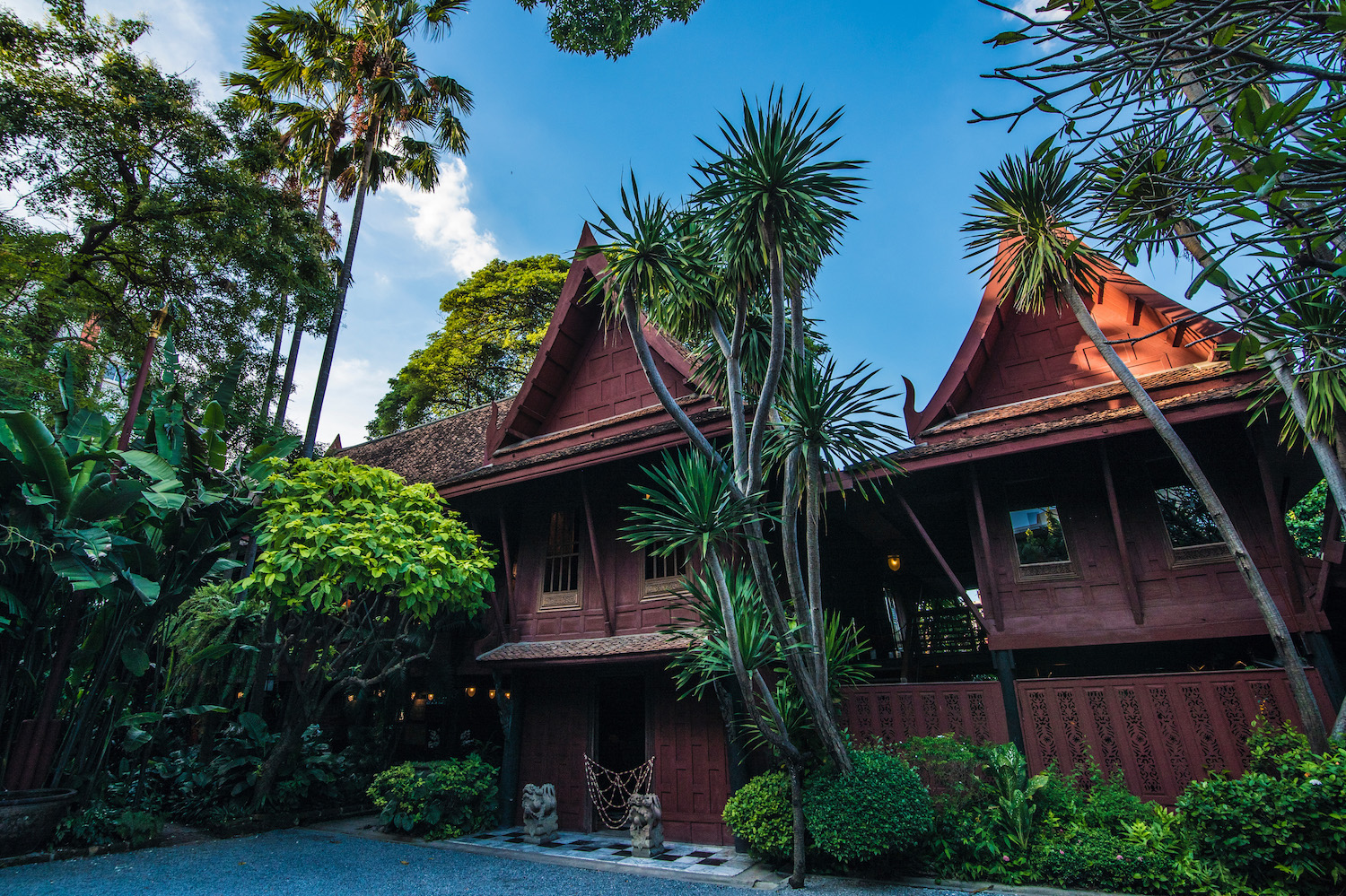 Most travelers come to the Siam area at the center of the new city to visit the best shopping malls in Bangkok, from upmarket Siam Paragon and Central Embassy, to the sprawling CentralWorld complex, to fake-paradise MBK Center. I visit these malls a lot myself, I must admit, though I also love discovering the lesser-celebrated treasures of Siam, from the buzzing Erawan Shrine at Ratchaprasong intersection, to the ornate Jim Thompson House, where one of the most interesting and oft-forgotten stories of modern Thailand is told by multiple tour guides per day.
Best Bangkok Markets
Chatuchak Weekend Market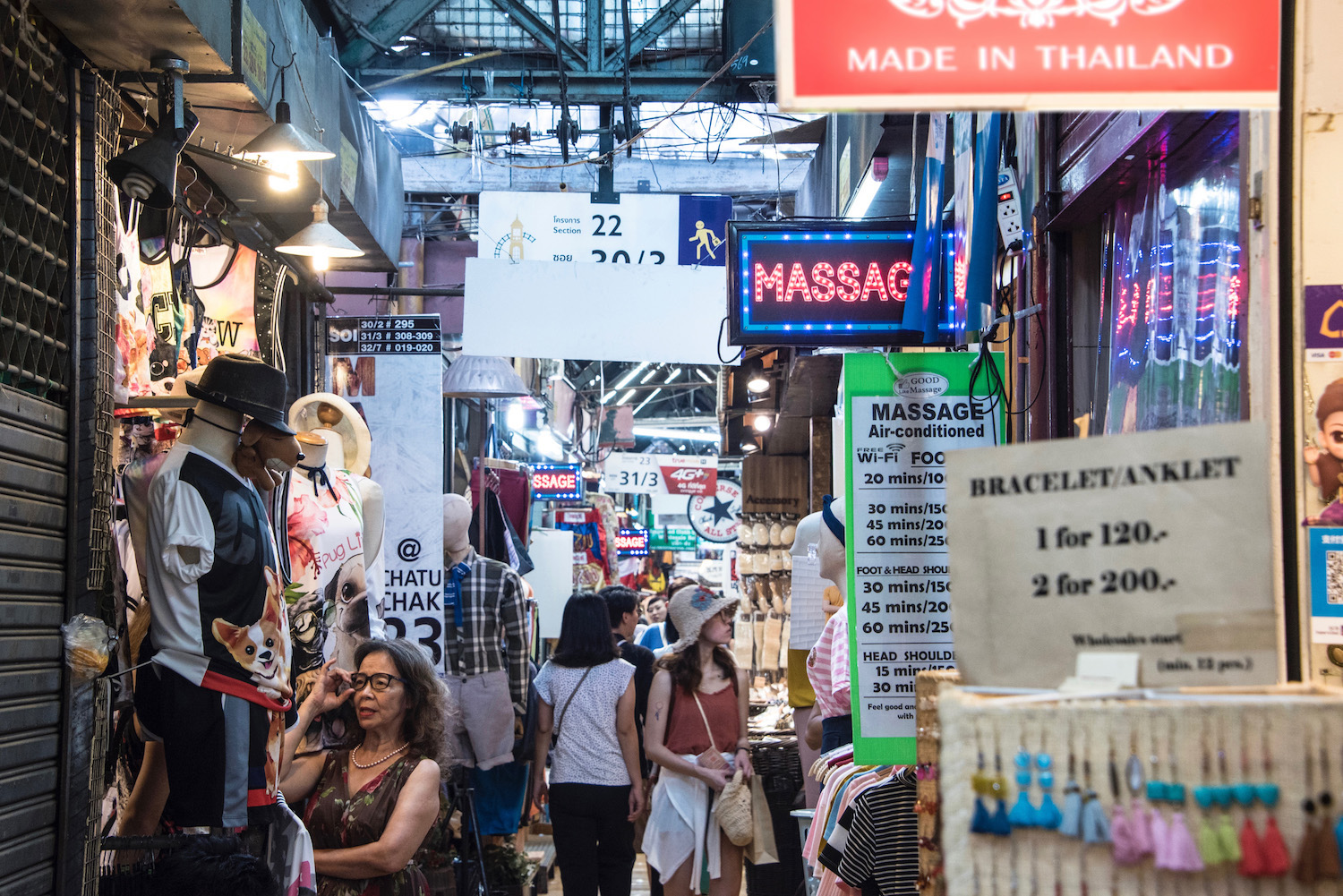 I go to "JJ Market" (as locals call this place) every couple of weeks, and I'll give you two pointers. The first is that if you see something you want, buy it. While you might be better than the average tourist at using a Chatuchak Market map, the fact is that JJ Market can prove impossible to navigate, even for frequent visitors like me. The second is to go during the early morning, if at all possible. Afternoon crowds are unpleasant, to say the least.
Ratchada ("Train") Night Market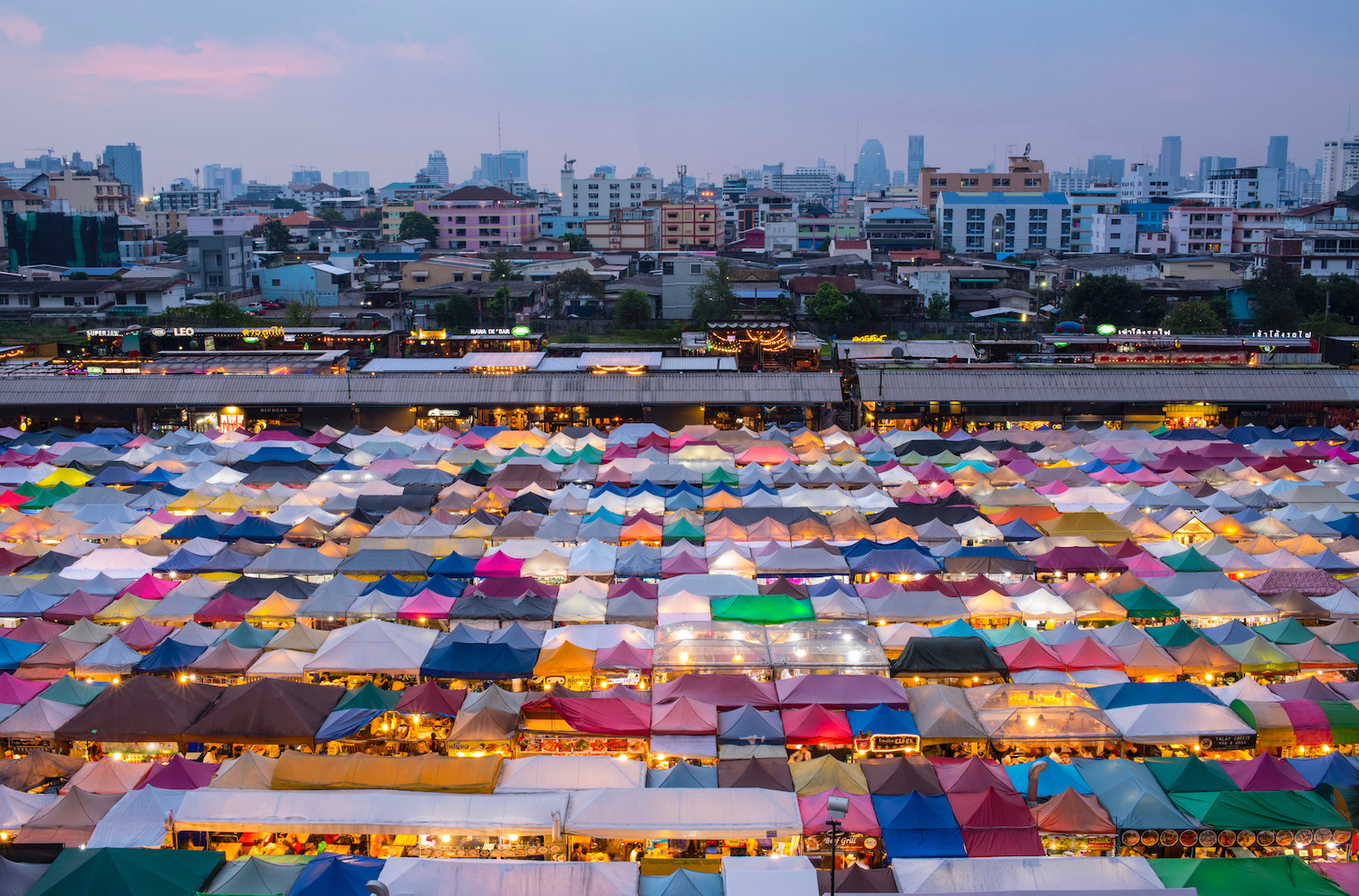 Ratchada Night Market, which is also known as the Bangkok train night market, is arguably just as crowded as JJ Market, albeit more by Thais and Asian tourists than the Khao San crowd. Though there is some good shopping to be had here, I prefer to look out onto the colorful stalls from the parking garage of the nearby Esplanade mall, or while eating at the restaurants that crown the roofs of many of the bars on the market's periphery.
Bangkok Floating Markets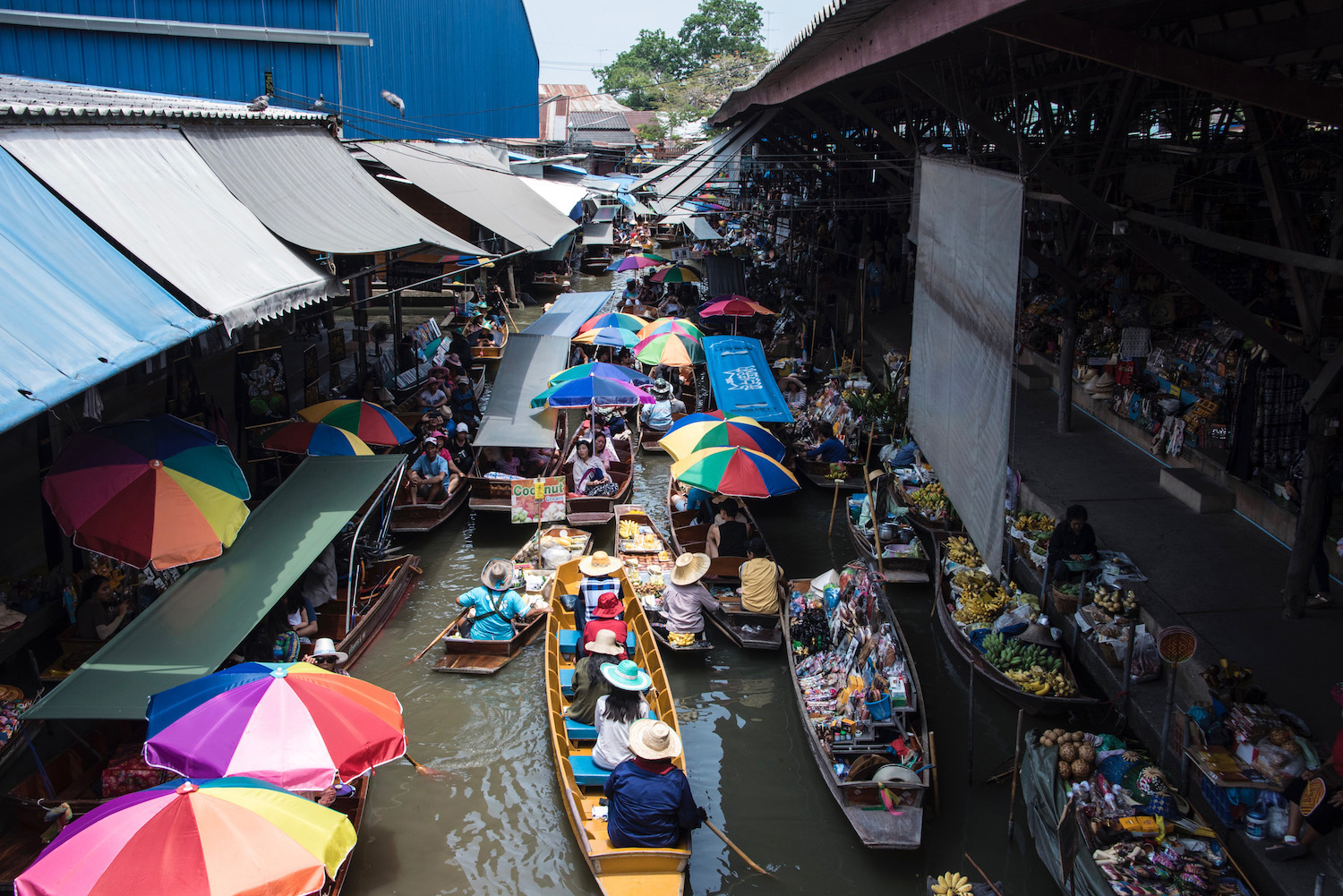 Many a Bangkok itinerary will recommend a trip to a floating market, most commonly the famous one at Damnoen Saduak in Samut Songkhram province. I do love this place, though I can also personally recommend a trip to Amphawa Floating Market (which is a bit farther away), paired with an hour or so at the Maekhlong Train Market, which is only a short tuk-tuk or taxi ride away, and is every bit as cool as the viral YouTube video makes it out to be.
Bizarre Bangkok Attractions
Wat Pak Nam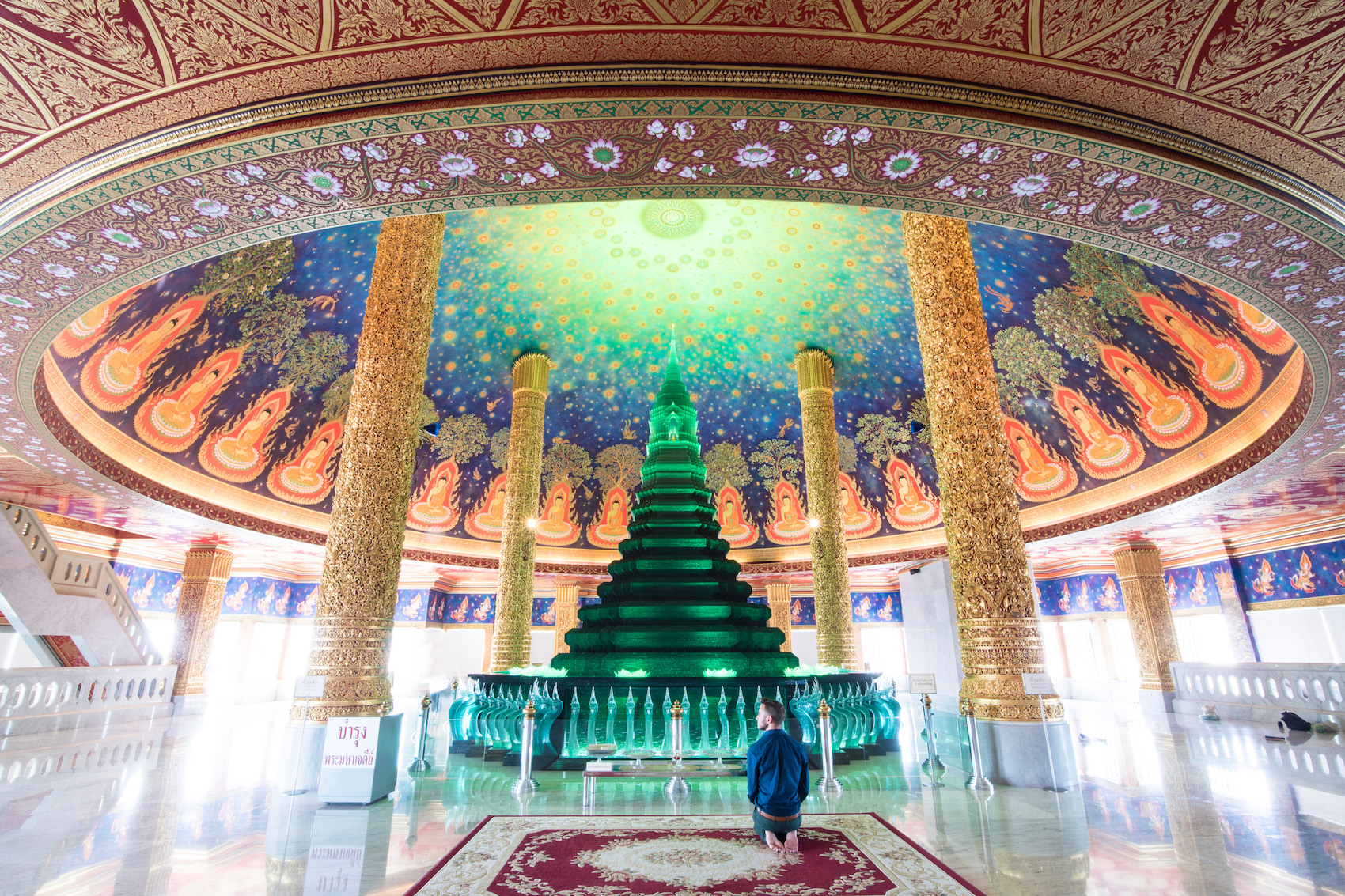 Located a short boat or taxi ride from the Wutthakat station of the BTS SkyTrain, Wat Pak Nam isn't part of most Bangkok temple tour itineraries—but it should be. I actually learned about this bizarre sacred site, which is nicknamed the "Temple of Space," from Suguru, a friend of mine who lives in Tokyo. (Wat Pak Nam is very popular, it seems, among a certain subset of Japanese travelers). In addition to the surreal paintings on the ceiling of the temple, and the emerald pagoda inside it, the super-local neighborhood that surrounds the khlong (canal) along which Wat Pak Nam is built is very interesting.
Unicorn Café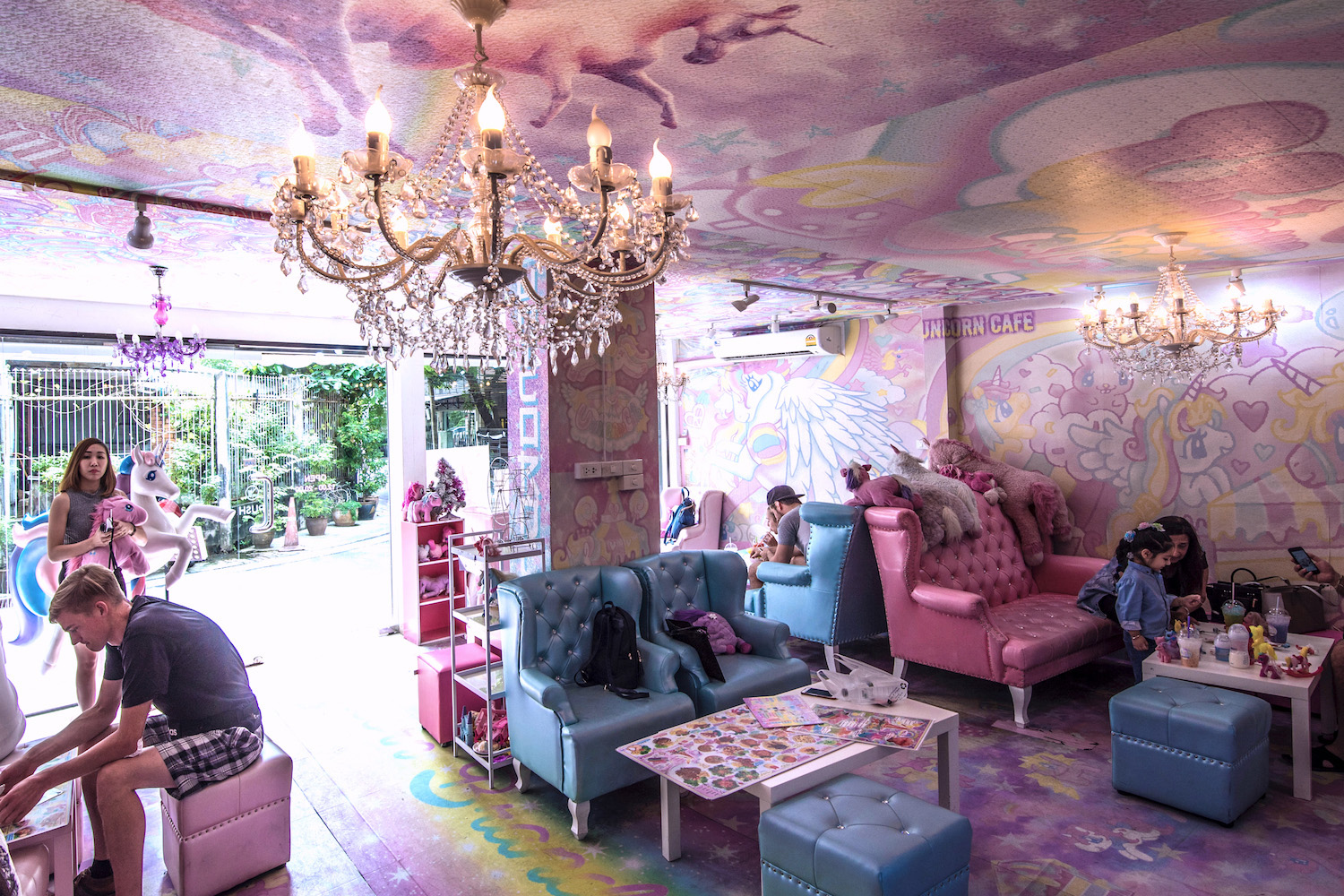 There's no shortage of unique cafés in Bangkok, from the rabbit café near Punnawithi station to a husky-filled one near Ari. However, the most easily accessible one (and, in my opinion, the most characteristically Bangkok one) is the Unicorn Cafe, located just a few minutes by foot from BTS Chong Nonsi. Decorated in rainbow colors and decked-out in unicorn figurines, this café also has a unicorn-themed menu, featuring iced drinks, frappes and even a "unicorn burger" I can only hope isn't made using mythical meat.
Wat Phra Dhammakaya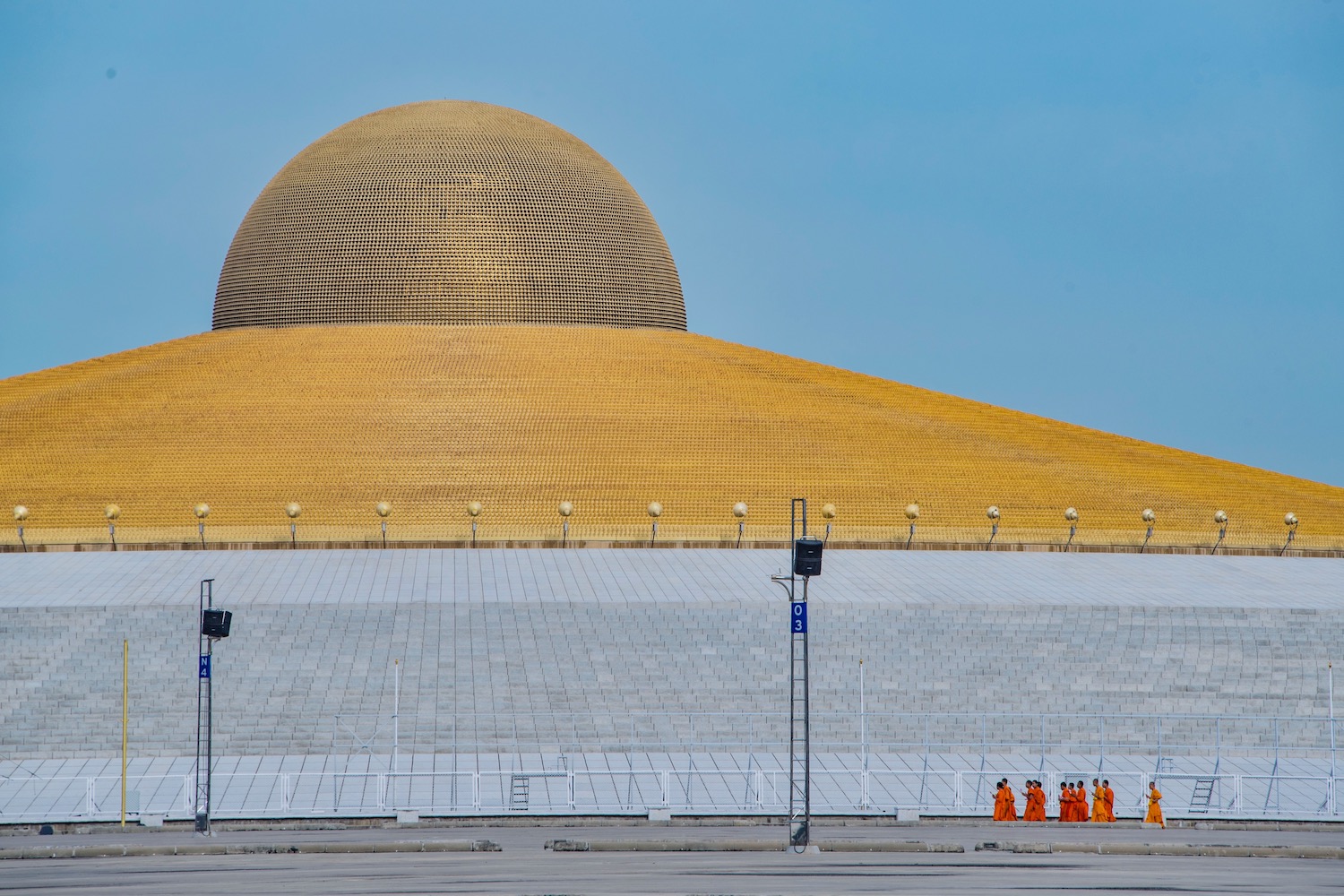 My previous Bangkok 4 day itinerary included a recommendation for Bangkok's so-called "UFO Temple," which is by some accounts the largest place of worship in the world. If, that, is you consider the Dhammakhaya cult it was built to honor a legitimate religion—most Thais don't. Regardless, this strange structure is definitely worth a visit, even if its somewhat remote location (it's actually located in Pathum Thani province, about 20 minutes north of Don Mueang Airport by taxi or Grab car) can make it seem inaccessible.
Bangkok Sky Bars and Viewpoints
Vertigo and Moon Bar, Banyan Tree Hotel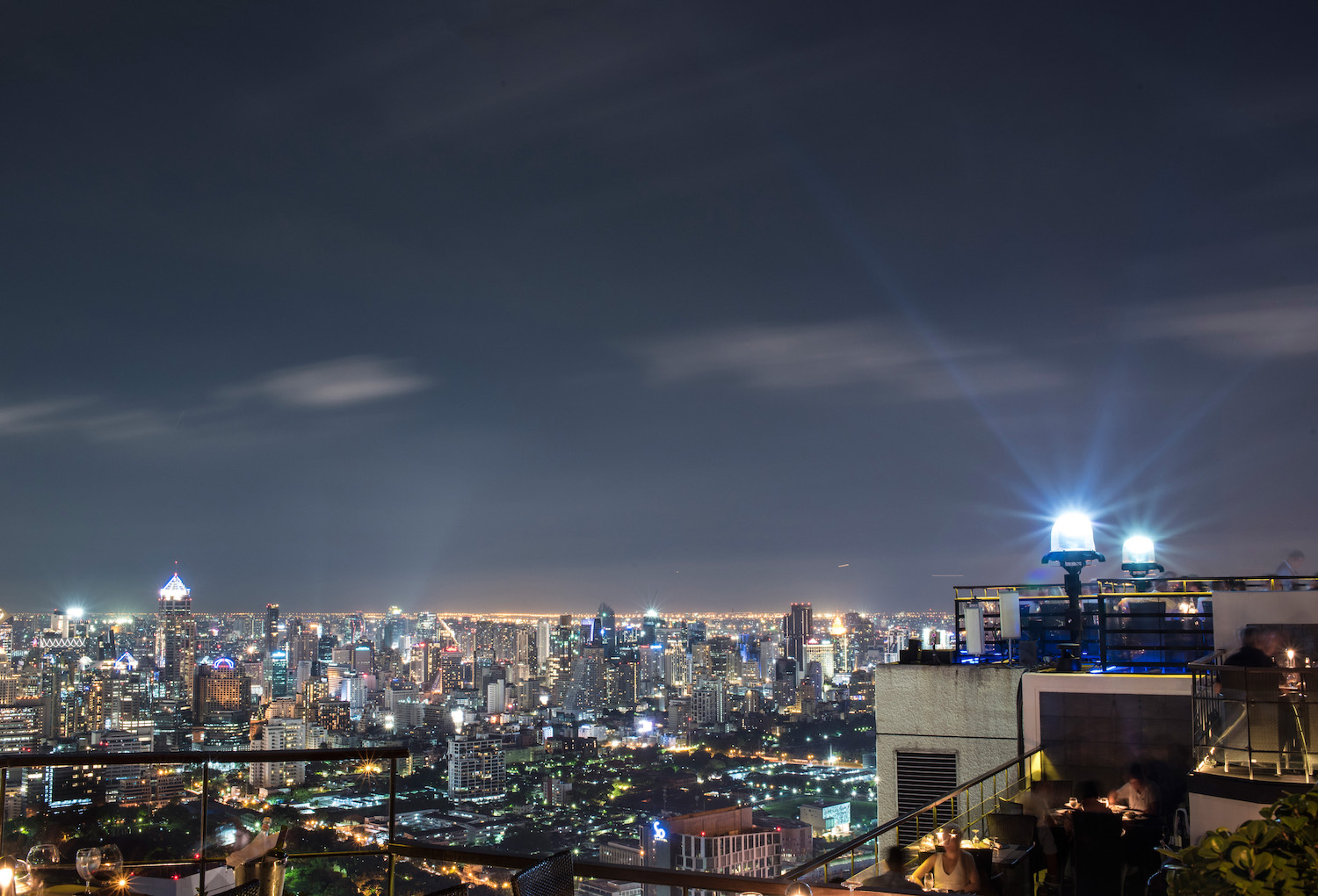 If you're trying to narrow down the best sky bars in Bangkok, you've got your work cut out for you—I can think of 10 such venues off the top of my head, and that's just from my own personal experience. My personal favorite is Vertigo and Moon Bar, which offers an incredible view and luxurious ambiance, even if the hotel on top of which it sits is poorly-maintained and somewhat overrated. If you decide to come here for a drink, keep in mind that reservations are recommended and a business-casual dress code is strictly enforced.
Wat Saket (Golden Mount), Rattanakosin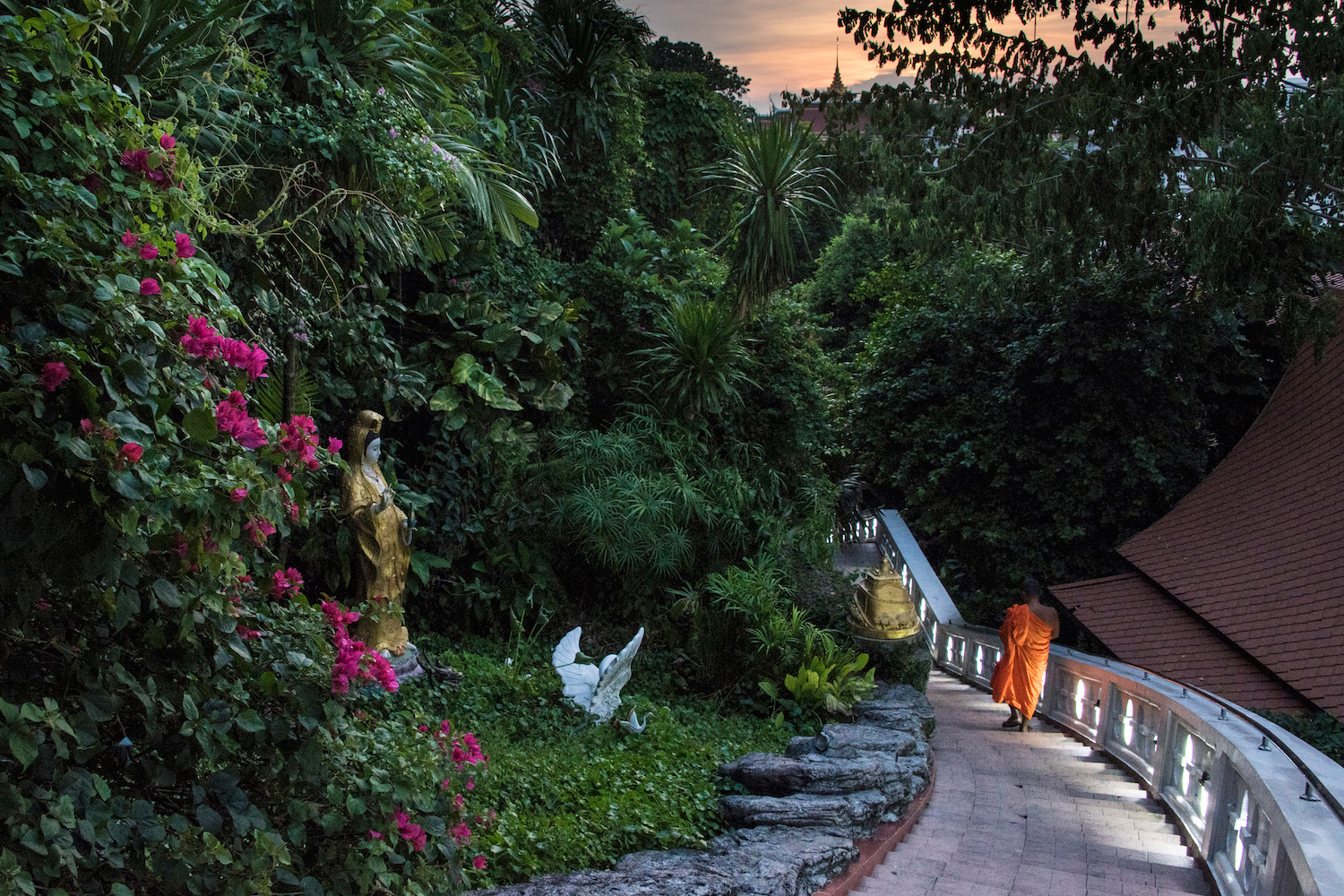 On the other hand, if it's a Bangkok viewpoint in the old city you're looking for, the so-called "Golden Mount" of Wat Saket is your best choice. Sweeping views of Thonburi and Bangkok's modern skyline notwithstanding, Wat Saket is an active place of worship; the sound of its chimes blowing in the wind provide a soothing calm, regardless of how stressful this particular day of your Bangkok trip has been. The monks who pray there also give the Golden Mount a sense of atmosphere absent from many other places in Bangkok.
Siriraj Area, Thonburi

I can guarantee that almost no other Bangkok itinerary will suggest you ascend to the top floor of a hospital parking garage miles away from 90% of other foreign visitors in the city. However, I can also promise that whether from the summit of Siriraj Hospital's parking facility or the rooftop of one of the many cafés that dot the Chao Phraya riverfront, the panorama you enjoy here is perhaps the best view in Bangkok, though ironically one of the least seen. Most people don't even know you can photograph the temples of Rattanakosin with skyscrapers rising behind them!
Best Day Trips from Bangkok
Ratchaburi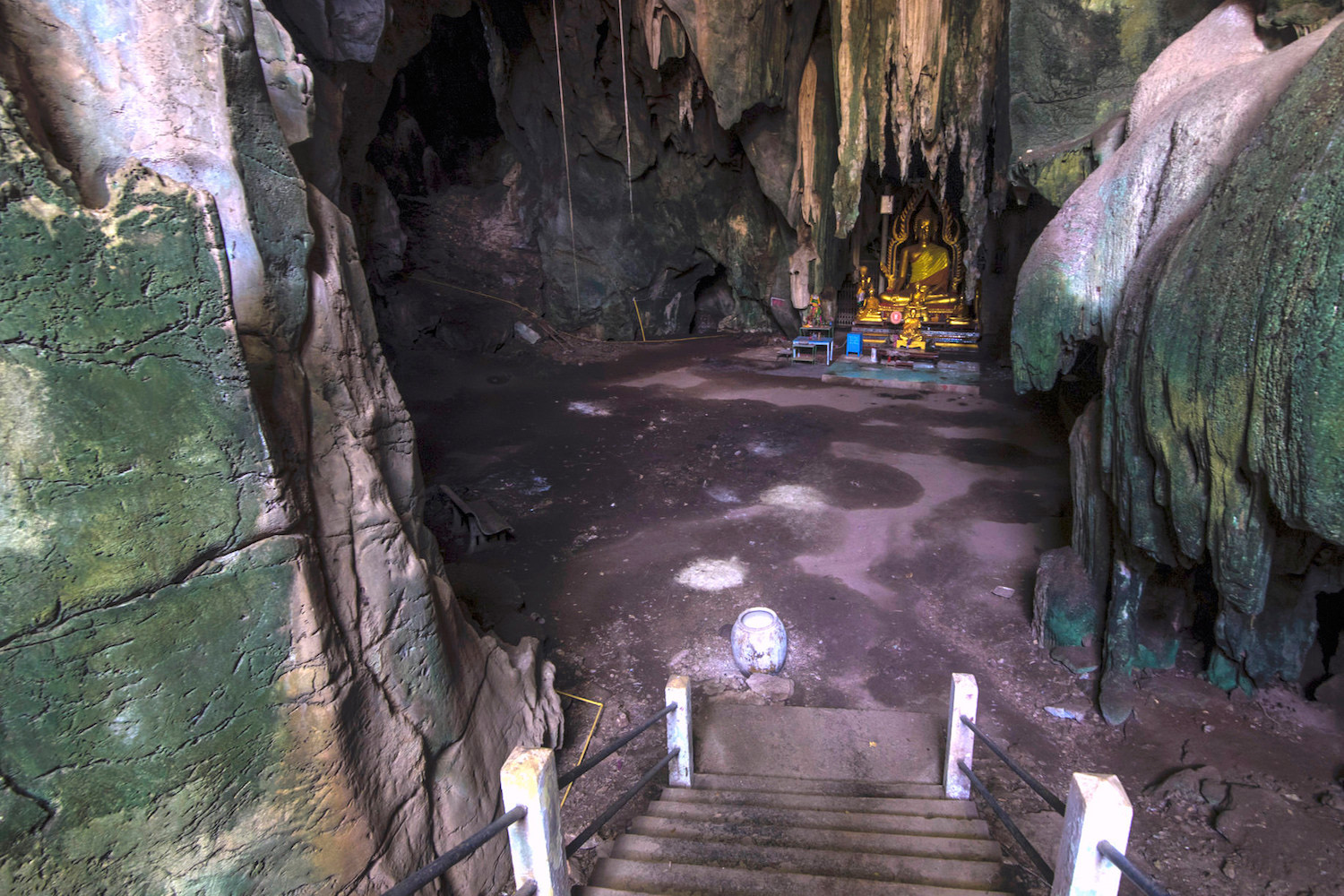 Although traveling from Bangkok to Ayutthaya is relatively easy, I'd recommend against it. Not only is Ayutthaya overflowing with tourists (the Khao San sort, no less); the reconstruction work done there after the 2011 floods is insulting, to say the least. Instead, I'd recommend you ride a southbound train from Hua Lamphong to Ratchaburi, where you can visit Khao Ngu Stone Park, as well as cave temples like Khao Yoi and Khao Bin.
Nakhon Pathom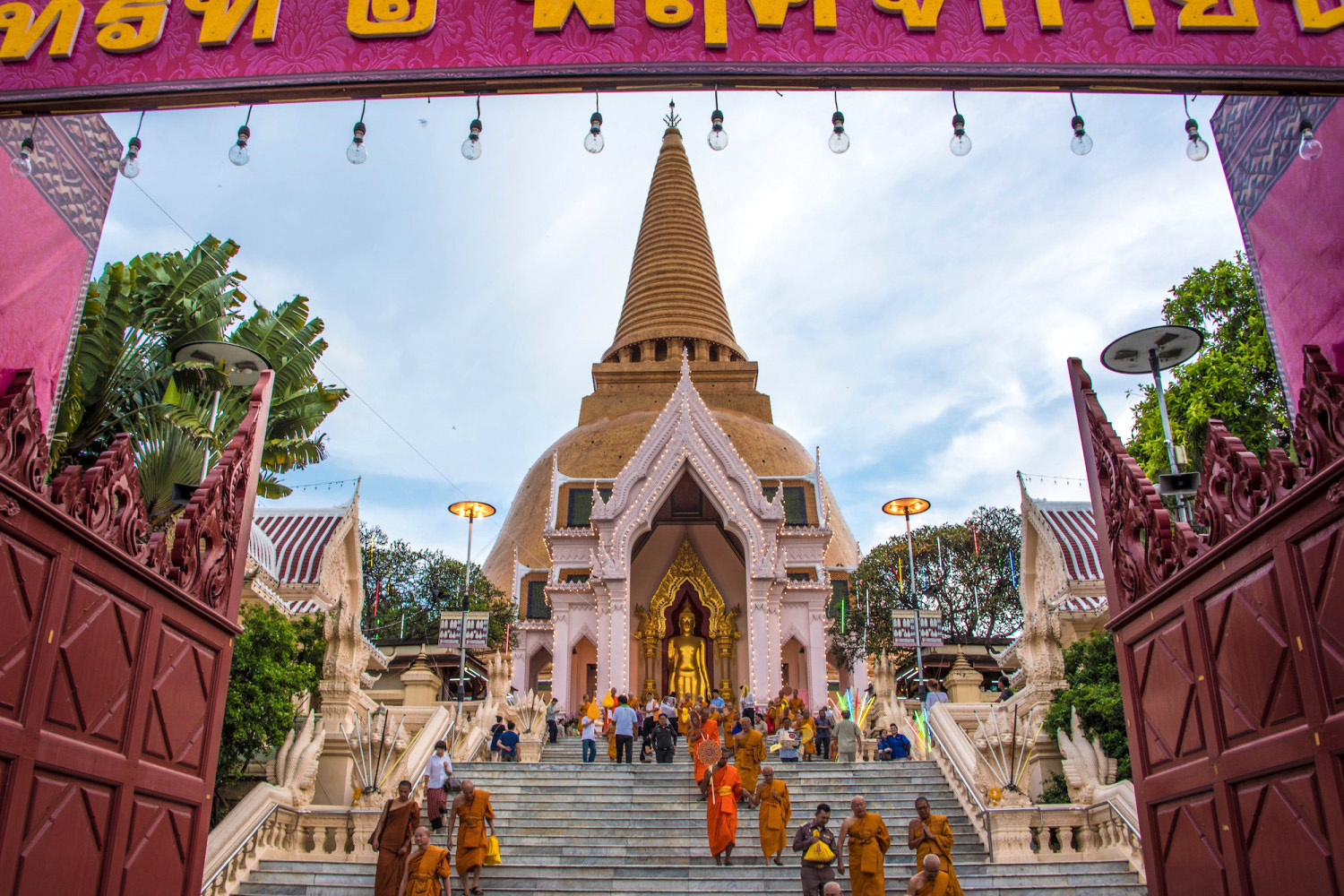 Another incredible Bangkok day trip, albeit one that's likely only feasibly for a Bangkok 5 days itinerary or longer, is the city of Nakhon Pathom. Located along the same rail line that will eventually take you to Ratchaburi, Nakhon Pathom is home to the largest Buddhist chedi in the world (Wat Phra Pathom), which is one of my favorite attractions in Thailand to visit. This says nothing of the relaxed and local town center, which is delightfully free of tourists compared to other destinations near Bangkok.
Koh Kret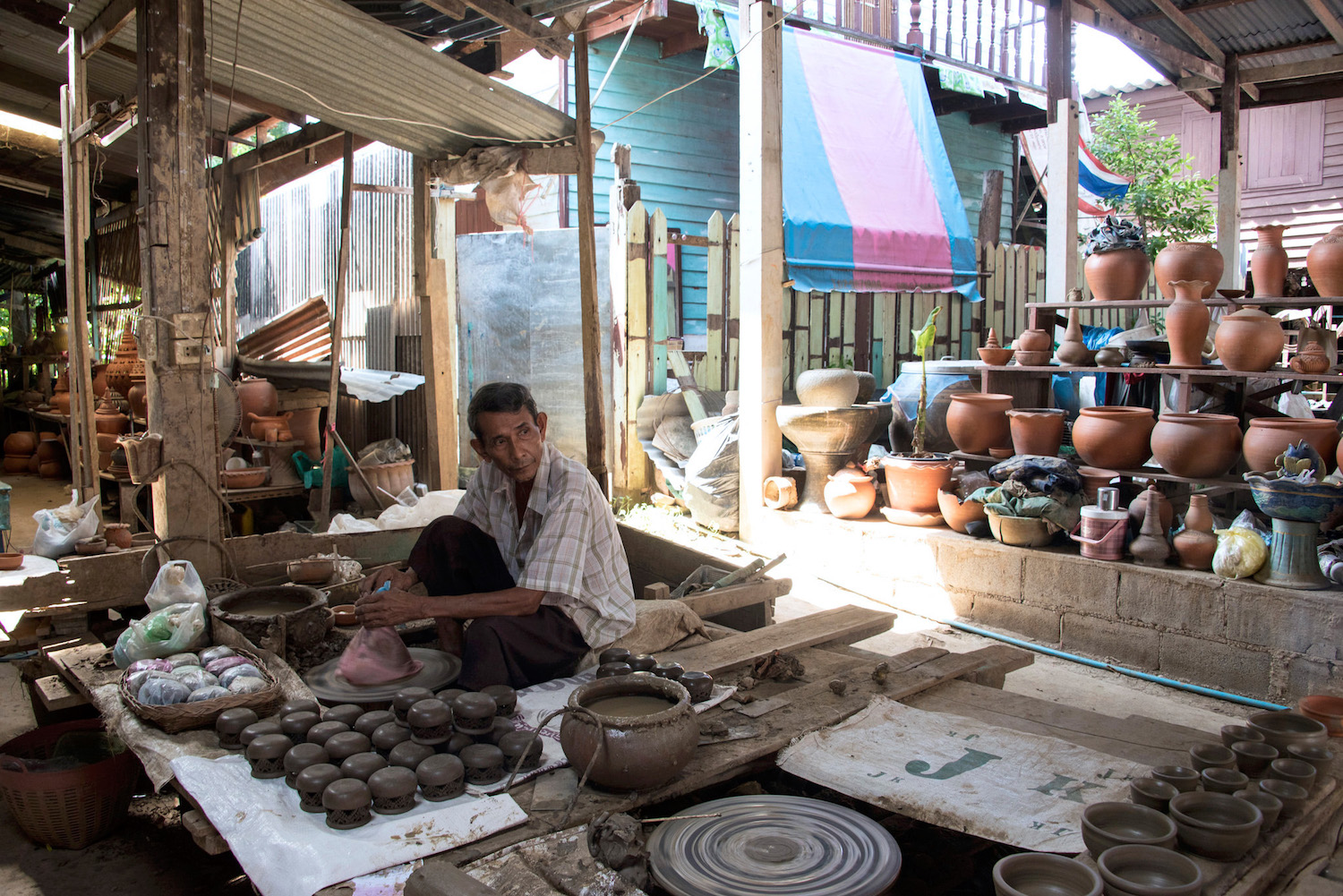 My final recommendation among the interesting day trips near Bangkok is actually the most easily accessible. Although it's a long boat ride from Sathorn Pier to Pak Kret (the stop where you'll need to disembark for Koh Kret, an "island" in the Chao Phraya River), it's relaxing and ultimately worth it. Note that I'd advise visiting Koh Kret, which is famous for its large community of Mon migrants and their hybrid Burmese-Thai culture, during the week—it can become perilously crowded on the weekend.
Even if you don't fall as immediately in love with Thailand's capital as I did, or imagine you would ever want to live here, this Bangkok itinerary will take your trip to the next level.
Contrast the ancient sites of Rattanakosin and Thonburi with the futuristic ambiance you find along Silom and Sukhumvit Roads, and balance day trips to iconic destinations like the Floating Markets with quirky stops at Unicorn Cafés and UFO temples. Spend a night (or two) at one of Bangkok's famous sky bars, or atop random rooftops in oft-forgotten parts of the city, so that you can get some perspective—figuratively, and literally—on this underrated, misunderstood and impossibly special city.