From early 2020 until almost the end of 2021, the question of how many days in Singapore you should spend was irrelevant. The city-state was cut off from the rest of the world, a victim of its own #CovidZero success.
Thankfully, Singapore's leadership (for all its other flaws) was able to see the forest for the trees, and set the country on a path back toward normality—for international travelers, this meant the introduction of the Vaccinated Travel Lane (VTL) scheme. Whether or not this is still in place when you visit Singapore, how many days you spend here is as important as ever.
In addition to helping you determine how many days for Singapore, irrespective of where else in Southeast Asia you travel, I hope I inspire you to seek out destinations and experiences within the city you might not otherwise have chosen. Shall we get started?
Where to Stay in Singapore
I'll start discussing how long to spend in Singapore in just a moment. For now, however, I'd like to talk about where you should stay. Personally, if I'm paying for my trip (and I usually am) I like to choose somewhere modest, but stylish. Chinatown's The Scarlet features small rooms, but a chic decor that fits the local neighborhood, where there are also plenty of Airbnb apartments dripping with character.
On the higher end—if someone else is paying, or if money is no object for you—an obvious choice would be the Marina Bay Sands, which I'll discuss in greater detail a few paragraphs down. Other options include Raffles Hotel, a heritage property and home of the original Singapore Sling and Four Seasons Singapore, which is close to the Orchard Road shopping district.
The Best Things to Do in Singapore
Discover Singapore's ethnic neighborhoods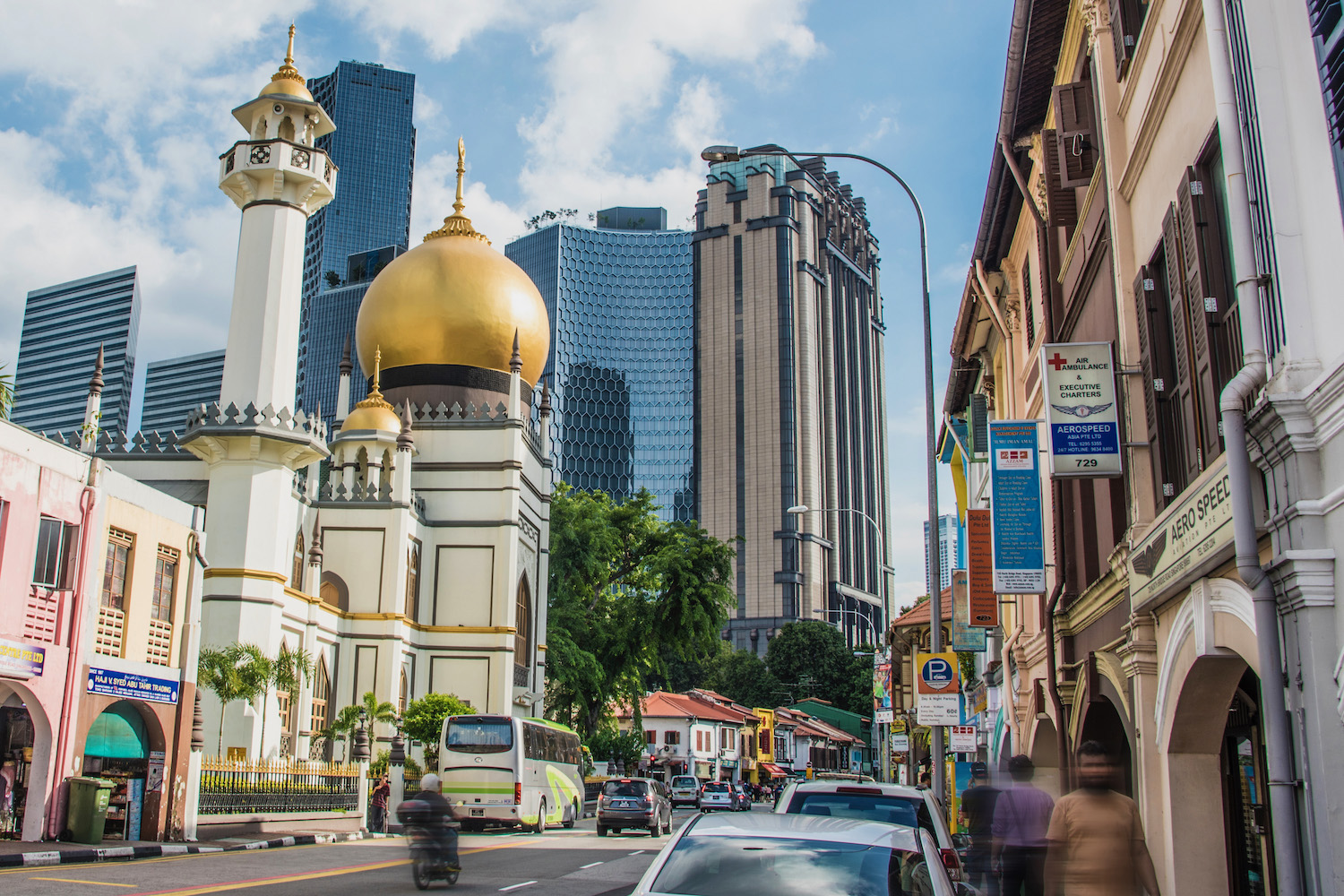 To outsiders, Singapore can seem monochromatic or even sterile. The quickest way to disprove this falsehood is to dive into the neighborhoods that showcase Singapore's various ethnic groups. The most obvious choices are Chinatown and Little India,  but I also love Arab Street and Kampong Glam, whose colorful row houses are the pride of Singapore's oft-forgotten Malay community.
No matter how many days in Singapore you end up spending, food will be central to your itinerary. This might mean the traditional flavors of the above neighborhoods, such as chili crabs in Chinatown, nasi lemak in Kampong Glam, murtabak along Arab Street or curries in Little India. Alternatively, you could just head to a hawker center (I love Tiong Bahru Market and Maxwell Road Food Centre) and enjoy a sampling of cheap, delicious street food.
Get the classic Merlion shot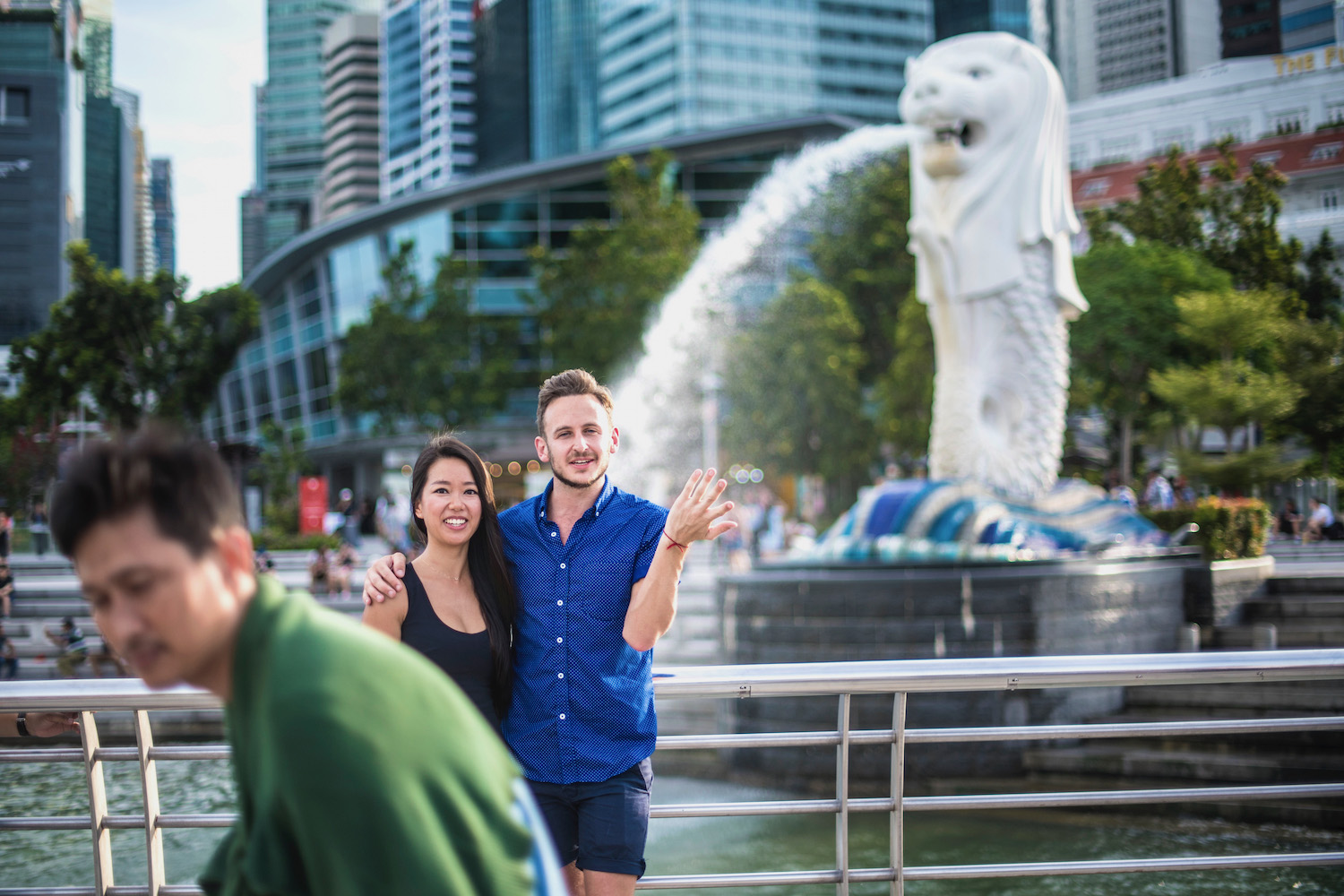 Certain experiences are must-do, even if you haven't yet decided how long to stay in Singapore. The Merlion statue is probably the closest thing Singapore has to a tourist attraction, particularly because of where it's situated. It's right on the water near the CBD, and just a stone's throw from the Raffles Hotel, which is where the Singapore Sling cocktail was born.
Clink glasses at Marina Bay Sands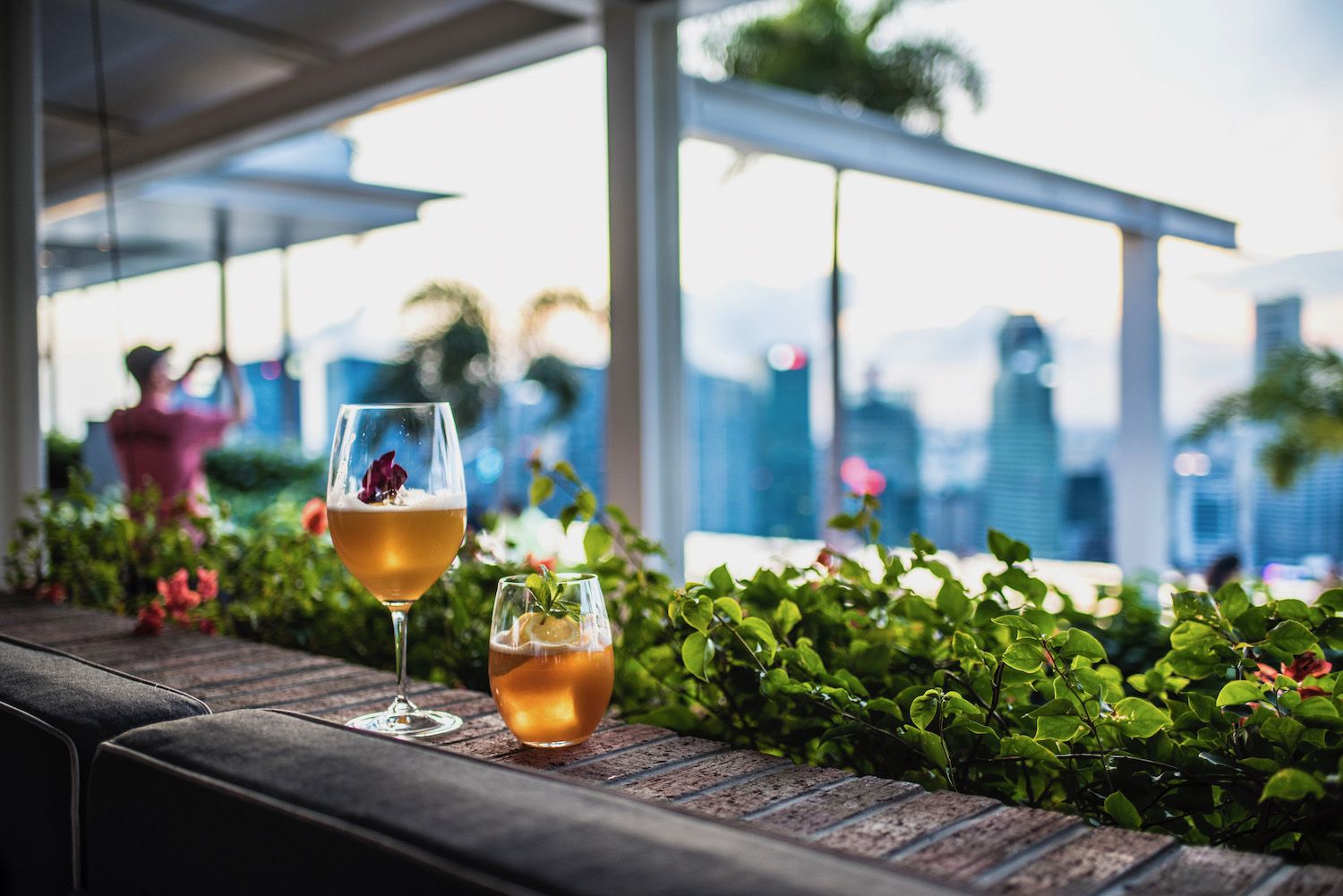 It's also in the sight line of another classic Singapore hotel (albeit a newer one), the Marina Bay Sands. Here, you can either book a room, win big at the casino or ascend to the rooftop and enjoy sunset cocktails. No matter how many days in Singapore you spend or what the purpose or scope of your trip is, you're almost certain to end up here at some point.
Say goodnight at Gardens by the Bay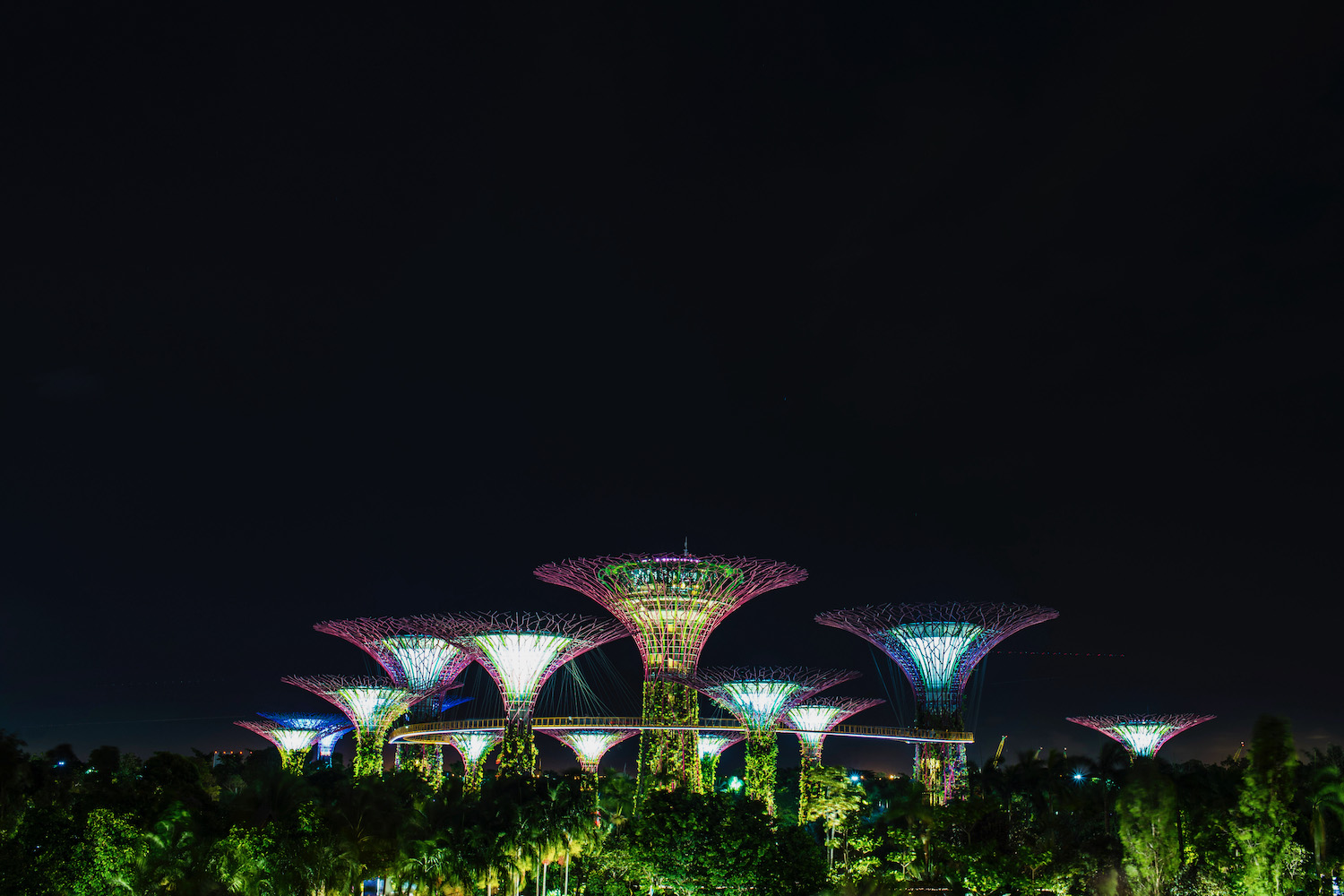 The city comes alive at night, no matter how long in Singapore you decide to spend. If you're not big into nightlife like me, however, views might be more to your taste than brews. I personally love visiting iconic Gardens by the Bay after night has fallen. For a daytime green break, meanwhile, head to the Singapore Botanic Garden, which sits conveniently near the Orchard Road shopping district.
Other FAQ About Planning Your Singapore Itinerary
How many days do you need in Singapore?
As a general rule, I recommend spending at least 2 days in Singapore, particularly if you're flying in from the other side of the world. Spend your first day having the tourist experience, whether that's looking across the water as you pose in front of the Merlion, having a cocktail atop Marina Bay Sands or watching night fall from Gardens by the Bay. Devote day two to Singapore's ethnic neighborhoods of Chinatown, Little India, Kampong Glam and Arab Street.
Is 3 days enough for Singapore?
Three days is really the ideal answer for how many days to spend in Singapore, in my opinion. This allows you a day each for traditional tourist attractions and ethnic neighborhoods, as described above, plus a "free day." If you're flying in from the US or Europe, this could be a shopping and spa day along Orchard Road, with afternoon tea nearby. If you splurge on a stay at Marina Bay Sands, you might spend day three swimming in its iconic infinity pool.
What can you do in Singapore for 4 days?
With 4 days in Singapore, you have the best of both worlds—you can run the gamut, but taking your time doing it. Kick off day one in a relaxed fashion, saying cheers to the Merlion with a Singapore Sling at the Raffles Hotel. On day two, pair lunch in Little India or on Arab Street with chili crabs in Chinatown, or a more casual meal at a hawker center. Spend day three shopping on Orchard Road and day four at the garden: Either the lush, organic Singapore Botanic Garden, or the more artificial Gardens by the Bay.
The Bottom Line
Regardless of how many days in Singapore you end up spending, focus on the quality of your experiences, rather than their number. An eclectic day or two in Singapore, contrasting traditional Chinatown or Little India with the futuristic modernity of Gardens by the Bay or Marina Sands, is better than 3 or 4 days here that are totally uninspired. As the crossroads of the world, Singapore is a place you'll no doubt return as a seasoned international traveler. Focus on making this trip—every trip—an unforgettable one, rather than one that simply ticks items off a bucket list.