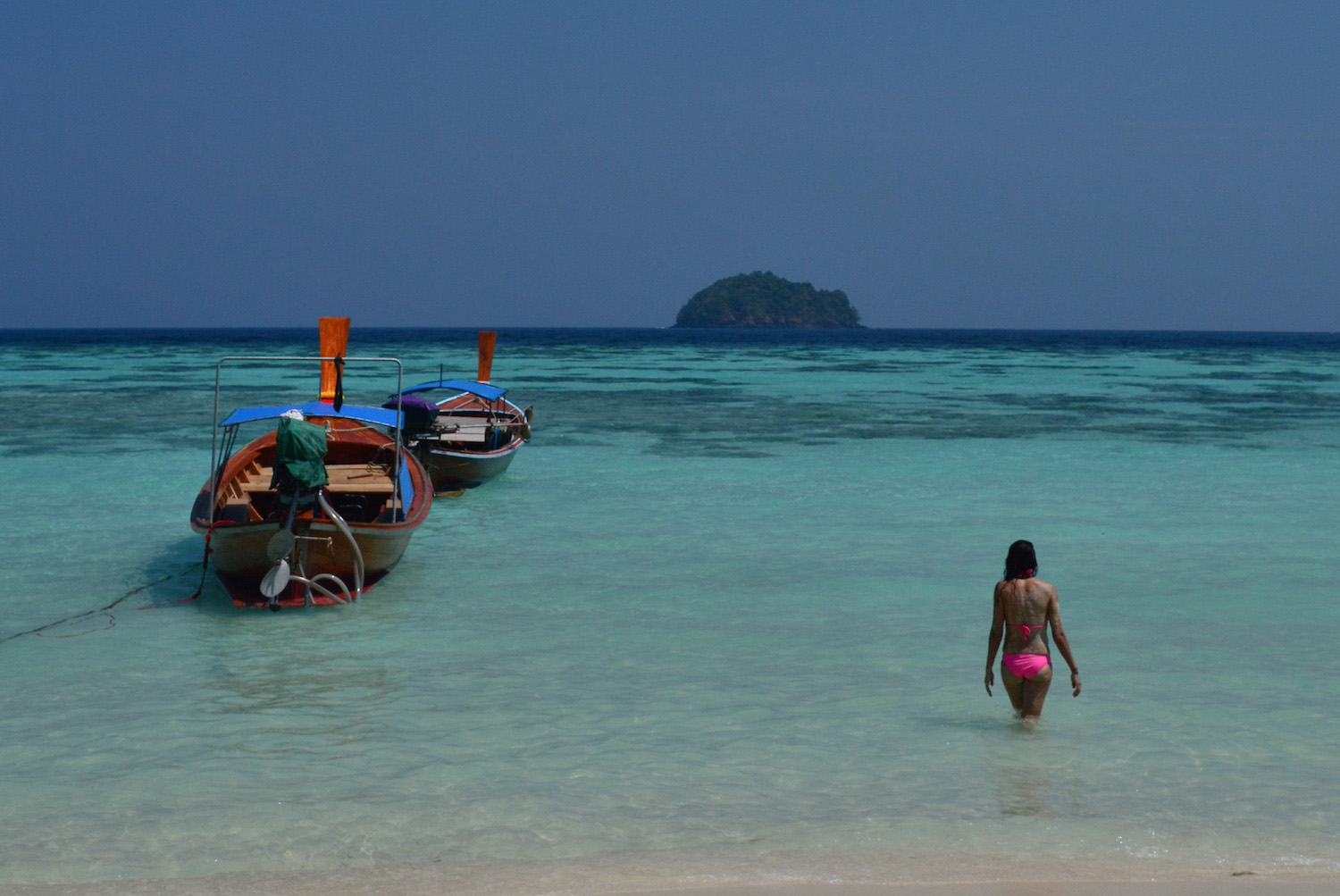 With white sand beaches, swaying palms, and unobstructed access to the Gulf of Thailand, Koh Samui seems like paradise 365 days a year. Depending on your travel preferences, however, there's probably a certain period of the year that's better for you to visit than others. If you know you want to visit Koh Samui, but aren't sure when, continue reading to help you decide when to hit Koh Samui's shores.
Koh Samui's Peak Season
Did you know Koh Samui's local population of 63,000 swells to more than a million every year? That might sound like a lot of people to squeeze on an island – even if it is the second-largest in Thailand – but thankfully, if you go at the right time of the year, you can mostly avoid the crowds.
Irrespective of the seasonal monsoon, the majority of foreign visitors to Koh Samui come during the Christmas holiday, when it's cold in Western countries like the U.S. and U.K., where the majority of Thailand's visitors come from.
Avoid the Monsoon – or Don't
Like much of the rest of Southeast Asia, a seasonal monsoon influences Koh Samui's climate, so if you're not a fan of rain at the beach, you'll need to take this into consideration. If you want to avoid Koh Samui's monsoon, don't travel to the island between September and November, which is when most of the rains arrive from the north.
With this being said, you should also realize that Koh Samui's monsoon is not as inundating as monsoons can be elsewhere in the region – it doesn't rain all day, or even every day. Additionally, coming during the monsoon, which is a sort of "calm before the storm" of the busy season, can come with a fairly significant cost incentive, albeit with a less convenient ferry schedule as well.
Consider Your Overall Trip
If you're planning a larger trip to Thailand or even Southeast Asia, consider where Koh Samui fits in the context of the trip before deciding when you'll come. If you're island hopping, for example, Koh Samui will occupy a less unique place in your itinerary than if you're trying to juxtapose its calm surf with the chaos of hectic cities like Bangkok or Kuala Lumpur, the wild jungles of Borneo or the Mekong Delta, or the towering volcanoes you find in Indonesia and the Philippines.
Then again, Koh Samui is about as close to paradise as you can get on planet Earth. So, even if you have a rainy day or two during your trip, and even if the only time you can visit is at the peak of peak tourist season, regrets have no place in the shadows of the coconut palms that tower over Koh Samui.