This Kobe itinerary has been years in the making, literally. Although I've passed through the city plenty in the past, it wasn't until I hunkered down there for several days in late 2019, after climbing Mt. Fuji and recuperating on the beaches of Shimoda, that I came to appreciate how much more this beautiful city has to offer than beef.
For my part I based myself up the coast in Akashi, at a homestay run by my good friend Eriko, and sprinkled in Kobe attractions (and beef, to be sure) whenever she was busy teaching her online Japanese courses. What I present to you below, conversely, will assume you stay in the city center.
Which is not to say I'm simply going to be listing off Kobe sightseeing options, or trying to describe the city as if it were somewhere better known like Osaka to Tokyo. No, Kobe is far too unique a destination for that.
Where to Stay in Kobe
I'll be returning to Kobe later this spring during cherry blossom season, so although I haven't been concerned much about hotels in the past, they've been on my mind a lot lately. Personally, I'll be staying at Kobe Plaza Hotel West on my next visit to the city, though I also considered going higher-end at the five-star Oriental Hotel, and in the past might've chosen to save with a more budget-friendly stay at Maya Guesthouse.
With this being said, all but one or two hotels in Kobe leave something to be desired, especially when compared to properties elsewhere in Japan. Your focus, therefore, should not be so much a particular hotel, but rather the best area to stay. (Which, unless you decide to book a night or two at Eriko's homestay, should generally be as close to Sannomiya or Motomachi stations as possible.)
My Favorite Things to Do in Kobe
Eat Kobe Beef—But Don't Stop There
Although she's not much of a meat person, Eriko quickly made a recommendation about where to eat Kobe beef shortly after I arrived at her place: Steakland, which has several locations in Kobe, include two within walking distance of Sannomiya Station. During my time here, I discovered that the city has much more to offer eaters than Wagyu served Teppanyaki style, from the various dim sum (and other Chinese snacks) Eriko and I enjoyed for dinner our first night, to the unique "herb burger" and Nunobiki Herb Garden (more on than place in a minute).
Visit One of Japan's Best Chinatowns
Speaking of Kobe Chinatown, it's one of my favorites in Japan, alongside the ones in Yokohama and Nagasaki. Located a stone's throw from Motomachi Station, Nankin Machi (as it's known in Japanese) is home to a variety of Chinese-style attractions, from the aforementioned dim sum eateries, to pagodas and shrines, to Chinese sundry and souvenir shops and beyond. Plus, it's also a relatively short walk from Kobe Port Tower, which is a place you'll likely end up wanting to visit at some point during your trip anyway.
And Its Largest Collection of Western-Style Houses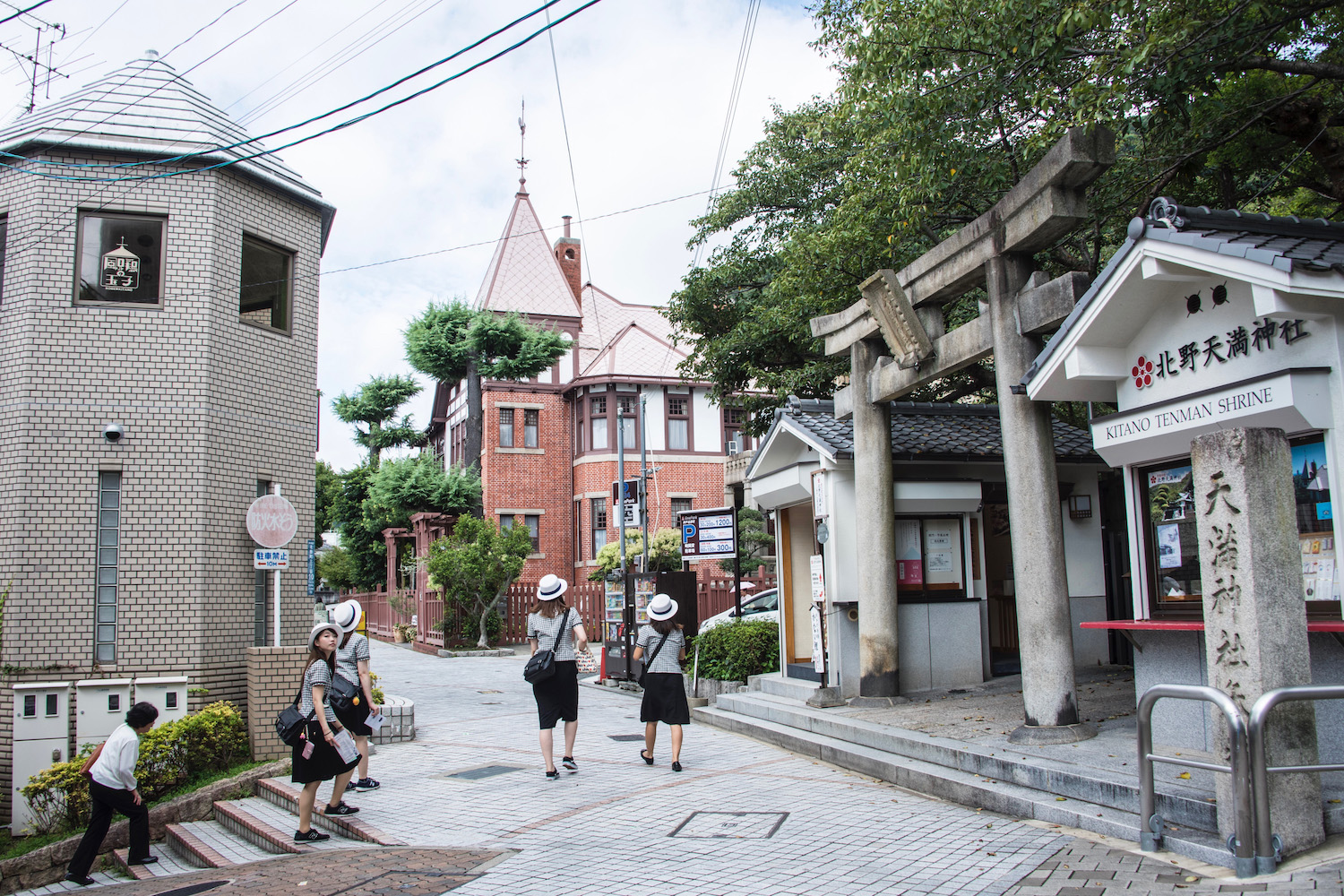 Chinatown and the Port Tower are located to the south and west of Sannoymiya station. For the next item on this itinerary, you'll want to head north, up the hill toward the Shin-Kobe Shinkansen station. Specifically, the Kitano-cho district is home to some of the oldest and most impressive Western-style architecture in Japan, including the iconic Weathercock House and Kitano Tenman shrine. On your way up into Kitano-cho (or, alternatively, on your way down) make sure to stop at the gorgeous Nishimura Coffee, a beautiful cafe that was once an exclusive members-only club.
Take in a Panorama, or Three

Earlier I mentioned Nunobiki Herb Garden, and if you want to take in a night view, it's one of three places to head. The others (both of which also require a cable car ride or, alternatively, a very long hike) to reach the top at Mt. Inasa and Mt. Rokko, which are located to the east of Shin-Kobe Station; the entrance to the herb garden is just to its west. You should note that not all of these viewpoints are open past sunset at all times of year, which means that in some months you might have to settle for a daytime panorama instead of a lit-up one at night.
Spend a Morning at Himeji Castle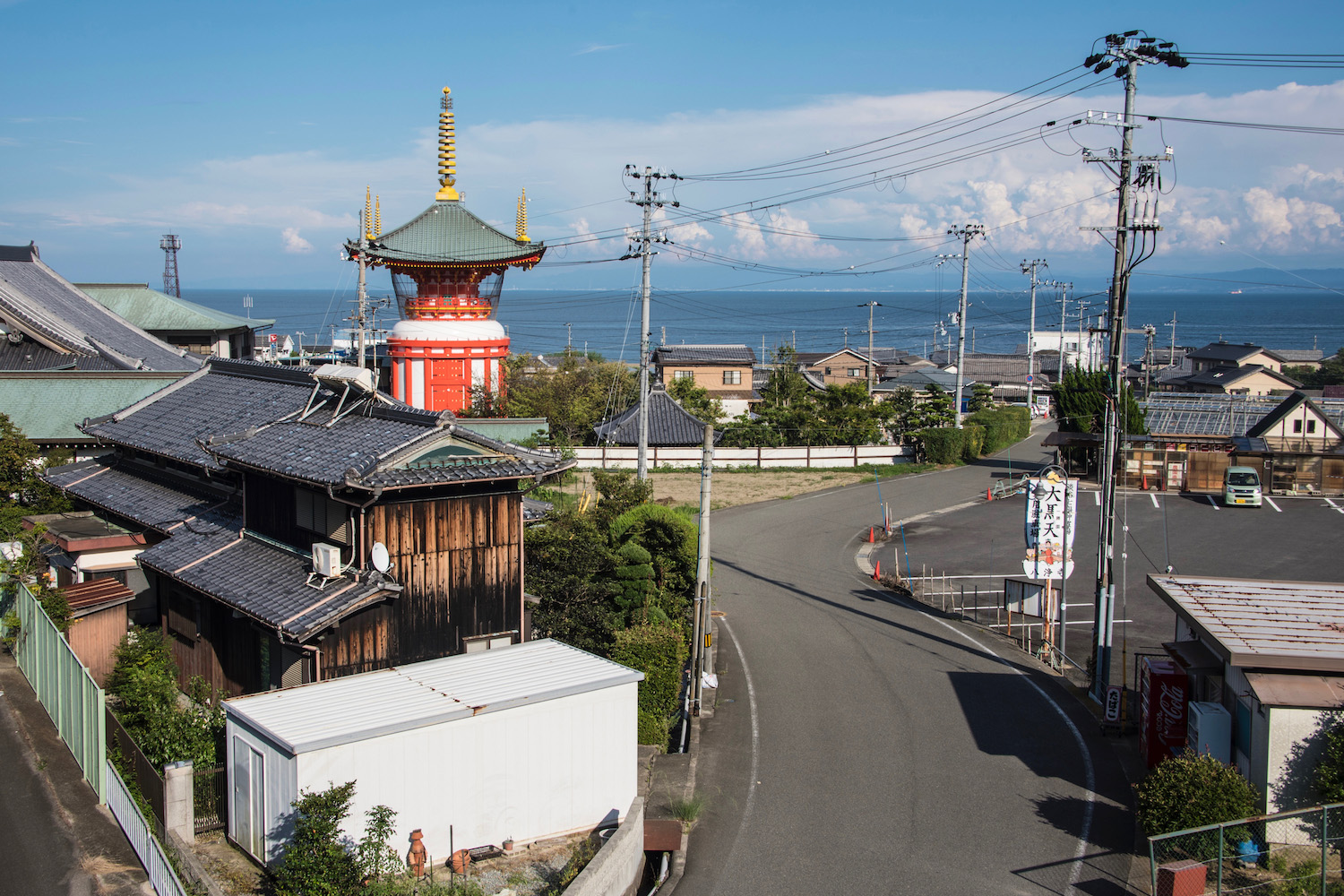 I always finish up my city itineraries with a day trip (or two—or three), and Kobe is no different. The easiest option would be to take a half-day trip from the city to Himeji Castle, either by riding the Shinkansen from Shin-Kobe to Himeji, or a Special Rapid train from Sannomiya. A more extensive day trip could take you from Akashi over to interesting Awaji Island, which sits in the strait of water between Honshu and Shikoku. Note that if you want to visit Awaji Island, you will realistically need to rent a car.
How Many Days Should Your Kobe Itinerary Last?
For visitors who don't have long in Japan (two weeks or even less), I sometimes recommend they spend a morning in Himeji and an evening eating beef in Kobe as an excursion from Osaka or Kyoto. On the other end of the spectrum, I'd probably recommend spending 2-3 nights here, if you want to enjoy the city to the extend I've represented in the preceding five paragraphs.
To be sure, while the day trip itinerary is vastly more popular (two weeks in Japan is probably the most common amount of time people spend in the country), longer trips here are really better if you're committed to seeing what the city is really about. Certainly, I can say that while Kobe barely registered as a place worth visiting after day visits I'd made in the past, my recent three-night stay there crystallized that it's absolutely essential.
Is Kobe Worth Visiting?
Whether you make a short visit from Kyoto or Osaka, or devote the amount of time to the city it deserves, the answer to this question is a decisive "yes." Kobe is absolutely worth a visit, if only because you're probably expecting very little from it, and it offers so incredibly much. This is true both in a macrocosmic sense as well as when it comes to the finer details of your trip—biting into Kobe beef for the first time is a more delicious experience than you could ever imagine.
To be sure, more than just the particulars of what to do, the city is impressive because of how different it feels from nearby Osaka, in spite of arguably being part of its metro area. This feeling intensifies if you do decide to make a morning trip to historical Himeji, or drive onto Awaji Island, which can feel downright provincial compared to what you find in the vicinity of Sannomiya station in the center of the city.
The Bottom Line
I hope this itinerary has changed your perception of this poorly understood city—and, ultimately, made you want to take your own trip there. While it's difficult to imagine two or three days in Kobe without at least one meal of fresh-off-the-grill Wagyu, the fact is that Kobe is so much more than its famous (and, perhaps deceptively, namesake) beef. Finally, take your Kobe trip to the next level with half- or full-day trips to nearby destinations like captivating Himeji Castle or rough-and-tumble Awaji Island.