Is Hiroshima worth visiting? Oddly, this was a question I never considered until my first day in the city, which took place—as I never had any question it would—during my first trip to Japan.
I'd be lying, to be sure, if I said Hiroshima hadn't slightly disappointed me, though I also wondered whether my expectations had been unreasonable. I'd expected to feel devastated when I arrived at Ground Zero; when I walked away from the A-Bomb dome feeling empty, guilt came over me instead.
If you're asking yourself "should I go to Hiroshima?" as you put together your own Japan trip, this post is for you.
Where to Stay in Hiroshima
One of the things Hiroshima definitely has working in its favor is the number of high-quality, affordable hotels near its most famous attraction. When you ask yourself the question "is Hiroshima worth visiting?", and you determine you can spend at least one night here, you're likely to be sleeping in style, and paying a fraction of what accommodations in other large cities in Japan might charge.
Hotels like Daiwa Roynet Hotel Hiroshima Ekimae and Hotel Granvia Hiroshima are within walking distance of JR Hiroshima Station, while name of hotel sits about halfway between the west station exit at the A-Bomb Dome. If you prefer to be closer to Miyajima, on the other hand, you can choose properties such as the simple Coral Hotel in mainland Miyajimaguchi or Miyajima Seaside Hotel, a traditional ryokan that's actually on the island.
My Favorite Things to Do in Hiroshima
Pay Your Respects at Ground Zero
Officially known as Hiroshima Peace Memorial Park, the land that occupies that spit just south of the Aioi Bridge in the Motoyasu River is where the atomic bomb dropped. While I'd be lying if I said there wasn't a palpable sadness walking through here, sites like the A-Bomb Dome and the Eternal Flame of Peace didn't quite affect me as I'd imagined they would.
Weigh in On the Okonomiyaki War
Is it worth visiting Hiroshima? If you're a foodie, it might be. Among other culinary treasures, Hiroshima is one of two places in Japan (the other being Osaka) that claim to be the origin of okonomiyaki. I'll admit that I've never been a fan of this savory pancake, which is usually doused in my least favorite food item on the planet (mayonnaise), but a lot of people come to Hiroshima just to eat it.
Take a Ferry to Miyajima Island
Most people know that Nara, in the Kansai region, is home to a large population of deer. What you might not realize is that Hiroshima, too, has its own deer. In particular, you'll want to head to Miyajima, which you can access via a ferry from JR Miyajimaguchi Station. If you have a JR Pass, you'll be happy to know that this ferry is covered by it.
Watch the Sun Set Behind a Floating Gate
Is it worth going to Hiroshima? If you're able to watch sunset from behind Miyajima island's floating torii gate it is. The bad news is that Itsukushima Shrine is undergoing renovation until at least late Summer 2020. The good news? It's unlikely that you'll be able to visit before then, thanks to Japan's coronavirus crisis, so you can see the gate in all its glory when you get there.
Take Your Pick of Day Excursions
Assuming you spend a day each exploring bomb-related attractions and visiting Miyajima, you could devote a third to taking day trips from Hiroshima, if you're so inclined. During my own first trip to Hiroshima, I decided to visit the so-called "rabbit island" of Okunoshima, although I wish I'd taken the advice of a strange on that met and visited Kintai Bridge, in Shin-Iwakuni, instead. (You'll be happy to know that I did, on a later trip.)
My Favorite Pictures of Hiroshima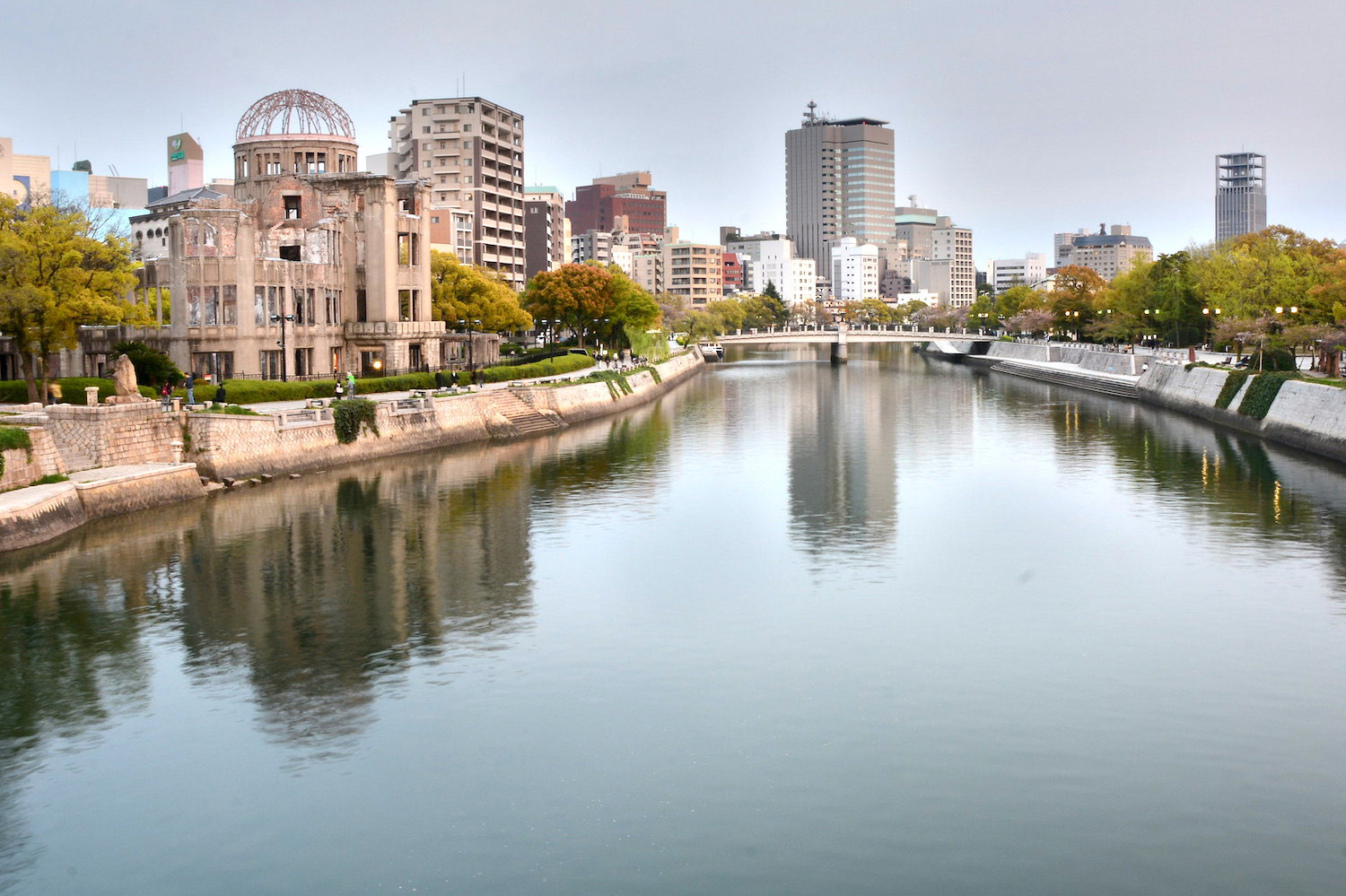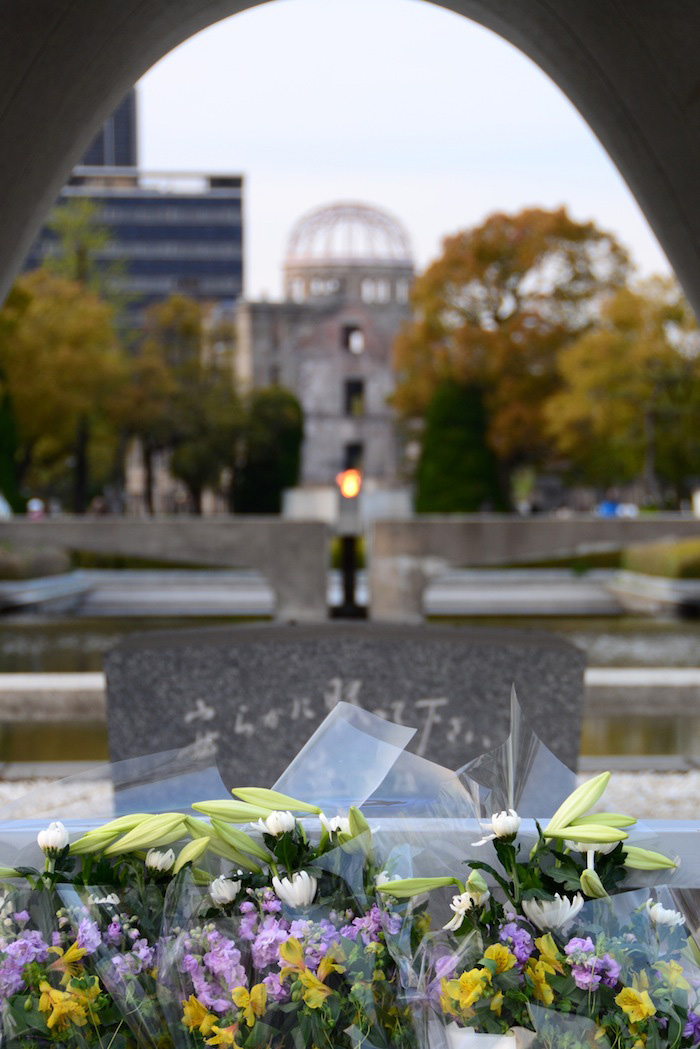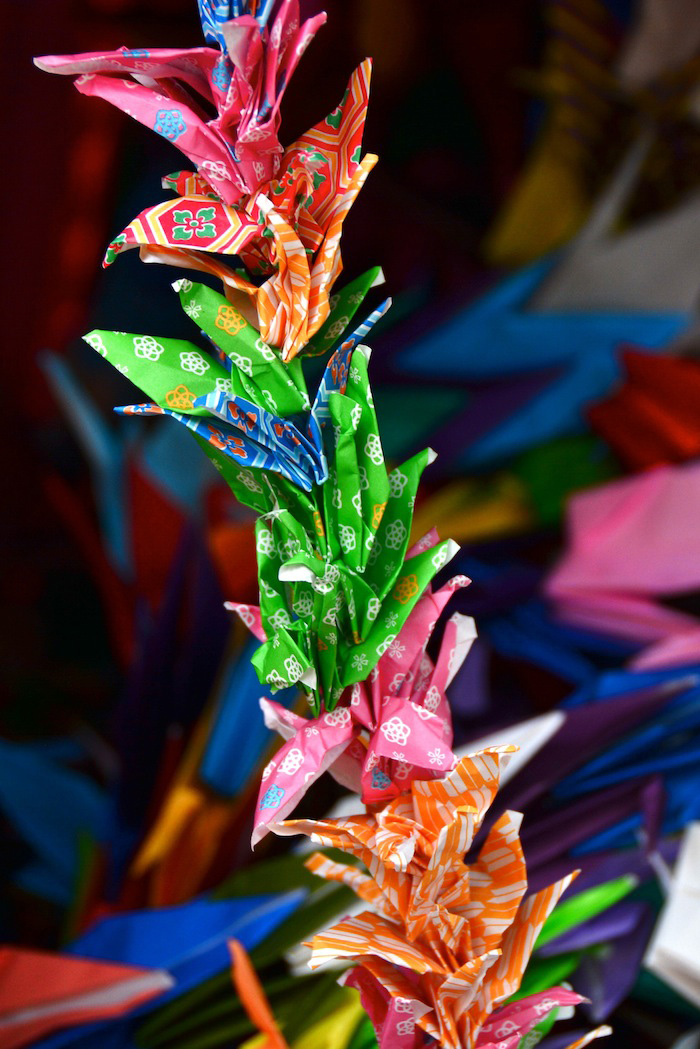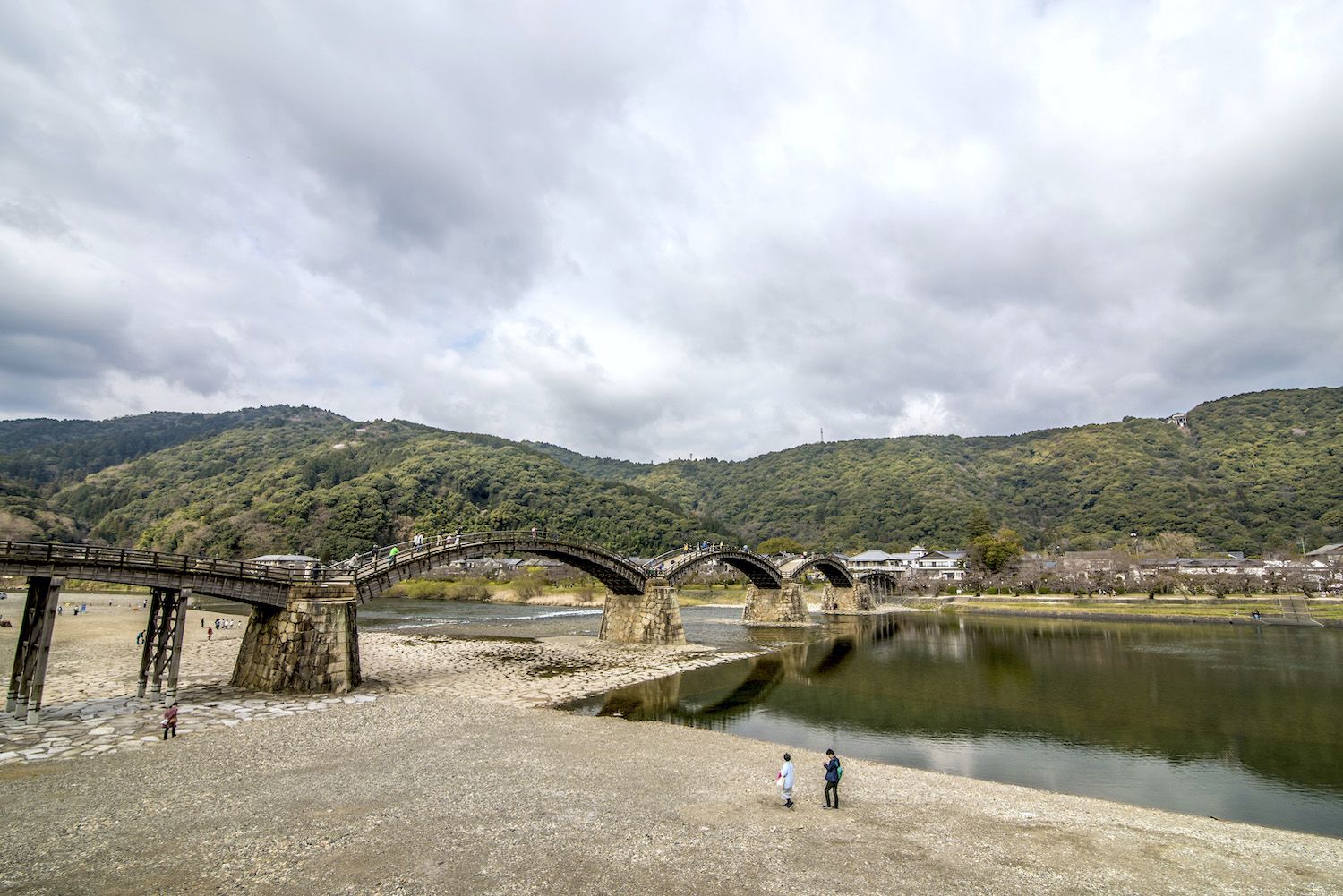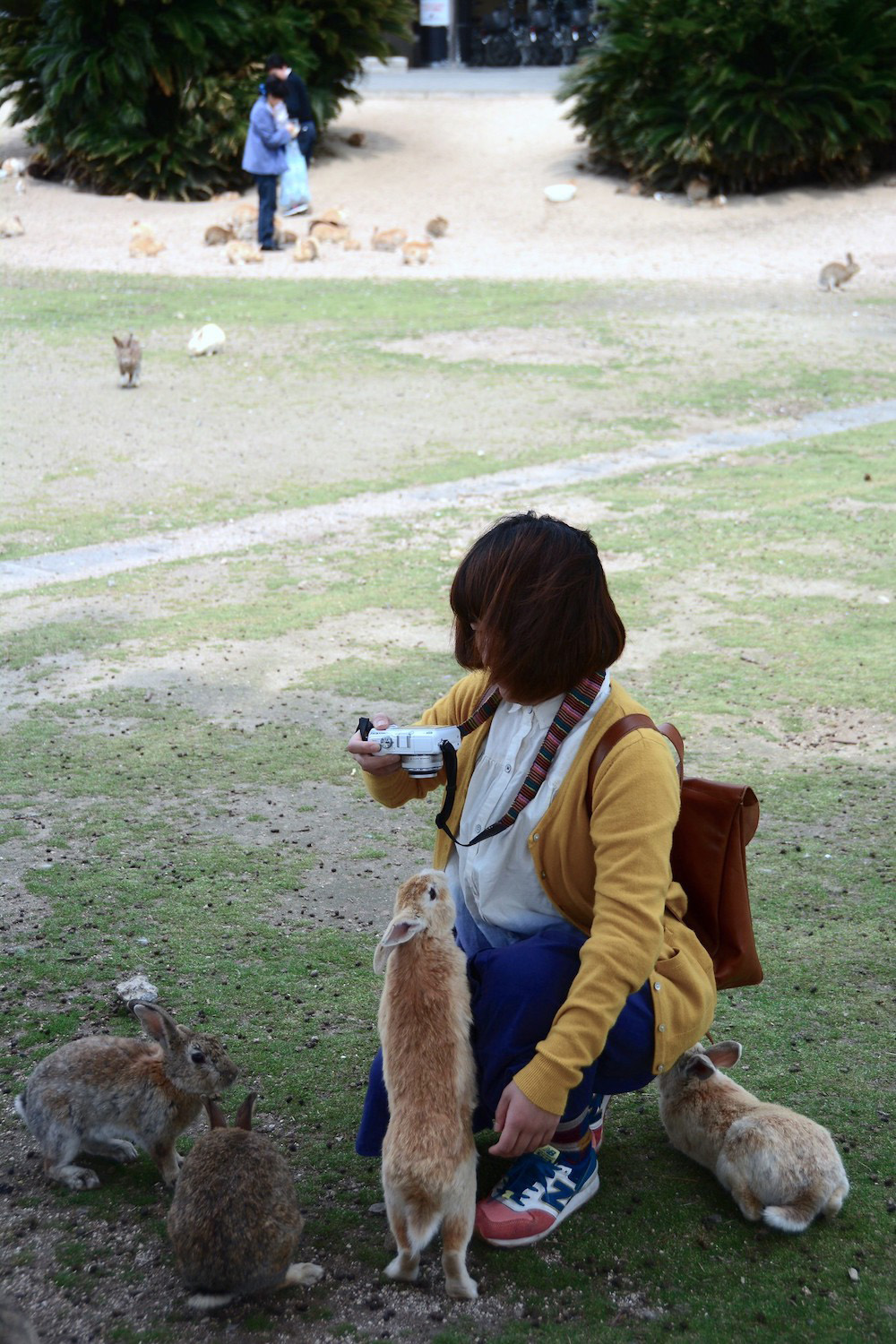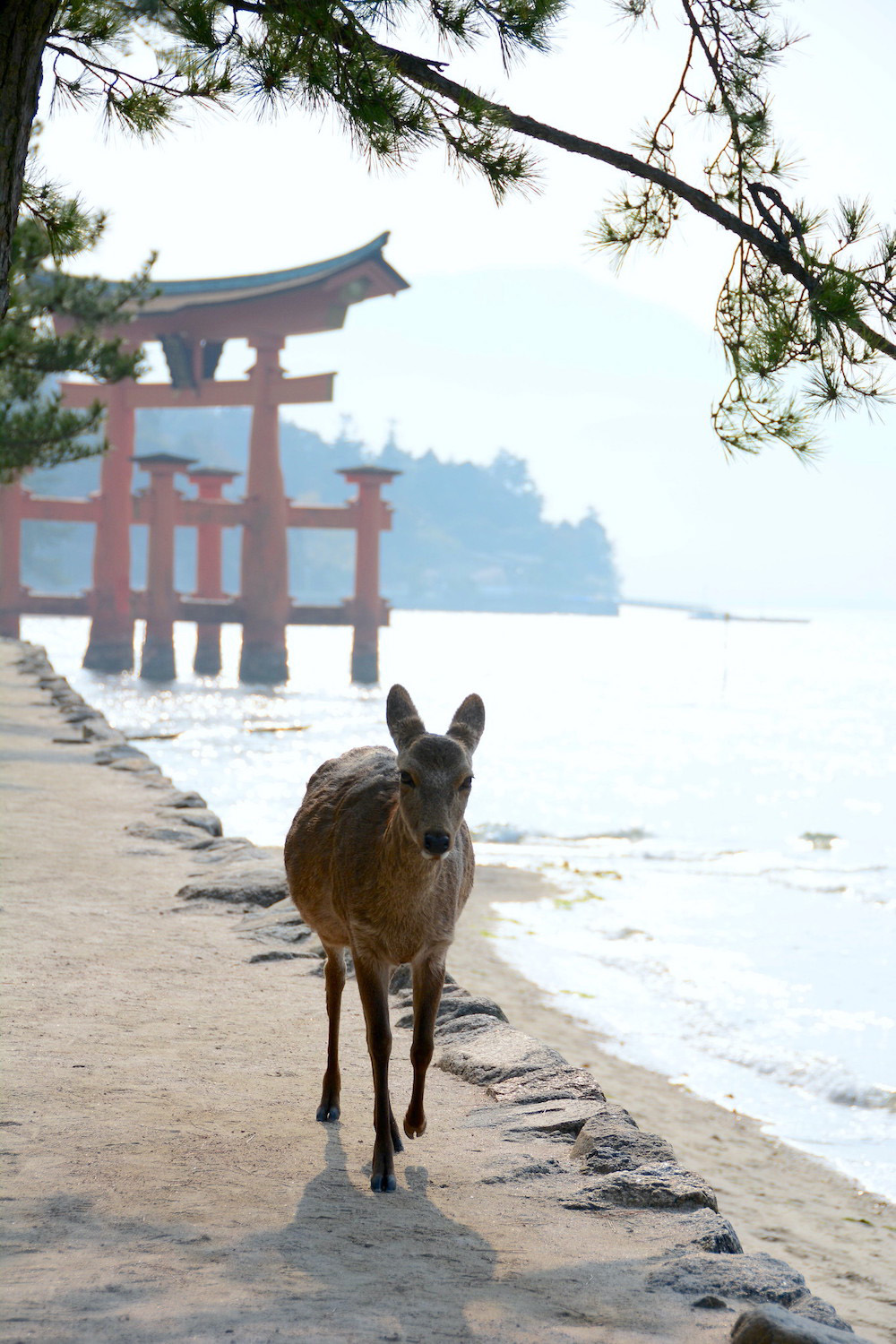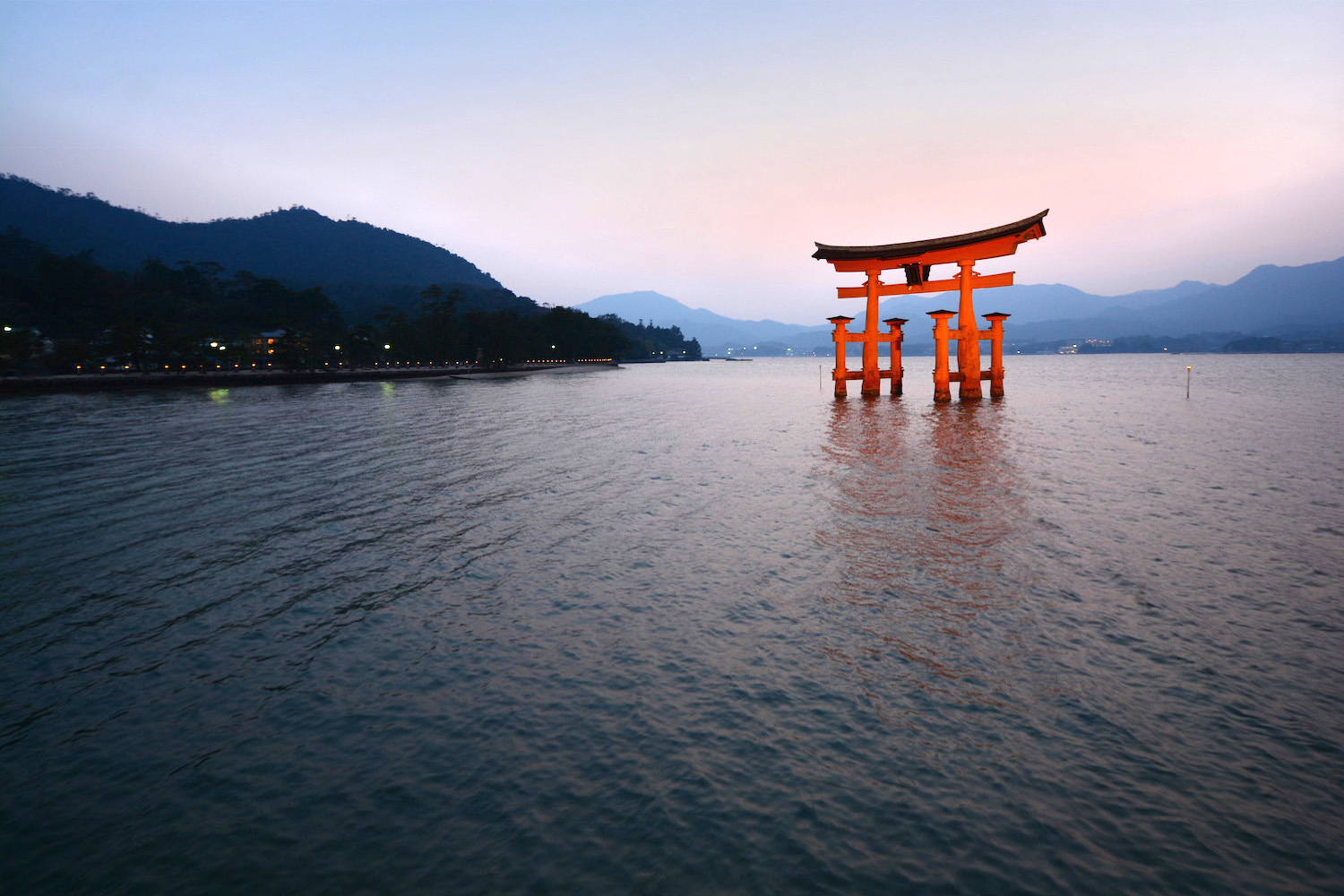 Hiroshima vs. Nagasaki
If you've read any of my articles you'll know I mince no words: I prefer Nagasaki over Hiroshima for a number of reasons. With this being said, in addition to the fact that Hiroshima and Nagasaki suffered similar fates, the cities actually have quite a lot in common. Nagasaki suits me more, however, because of its own innate appeal (namely its natural setting) as opposed to being better or even directly comparable to Hiroshima.
If you're asking yourself the question "is Hiroshima worth visiting?" and you also have the option to visit Nagasaki (but maybe not both) I'd encourage you to read some of what I've written about Nagasaki. I wrote a post, for example, that directly compares Hiroshima vs. Nagasaki.
Other Things to Do in Chugoku
The good news? Even if you don't have time to make it down to Kyushu island after your time in Hiroshima (assuming you go), the surrounding Chugoku region is full of amazing places to visit:
Tottori's mysterious Sand Dunes
The wild and unexplored Oki Islands
Towering Mt. Daisen
Magnificent Matsue Castle
Impressive shrines in Izumo and Motonosumi Inari
The Bottom Line
Hiroshima is more than the city where the atomic bomb went off—all meaningful trips here begin and end with this premise. Even if you don't have a particular interest in World War II, you might enjoy watching sunset behind the floating torii of Itsukushima Shrine, or chowing down on Hiroshima-style okonomiyaki. To be sure, when you ask yourself "Is Hiroshima worth visiting?", you should answer only once you understand what Hiroshima is (and isn't).