It was nearly 9 p.m. by the time I checked into my charming but un-noteworthy Hong Kong hotel. This was both fitting—Hong Kong is at its most colorful by night and I'd returned there, among other reasons, to take the most colorful photos possible—and frustrating: I'd just gotten off a 17-hour flight which, coupled with a 13-hour time change, left me feeling as haggard as I probably looked.
Those circles are as dark as the night sky, I cringed as I looked at my face in the bathroom's magnifying mirror. And this definitely isn't helping your case. I pulled a long, white hair out of my scalp, then grabbed my backpack and made my way out the door, then down the elevator and into the sea of neon lights and Indian watch hawkers that was Nathan Road.
This is where we were all standing, I closed my eyes as I arrived at the Victoria Harbour waterfront and flashed back six Junes. Dora, then me, then Rick.
Then Rick, I repeated as I forced myself back into the present moment. My flashbacks were vivid enough not only to to erase the half decade that had passed since my best friend, her cousin and I first visited the city together—and, for a moment anyway, that Rick had been dead for nearly half that time.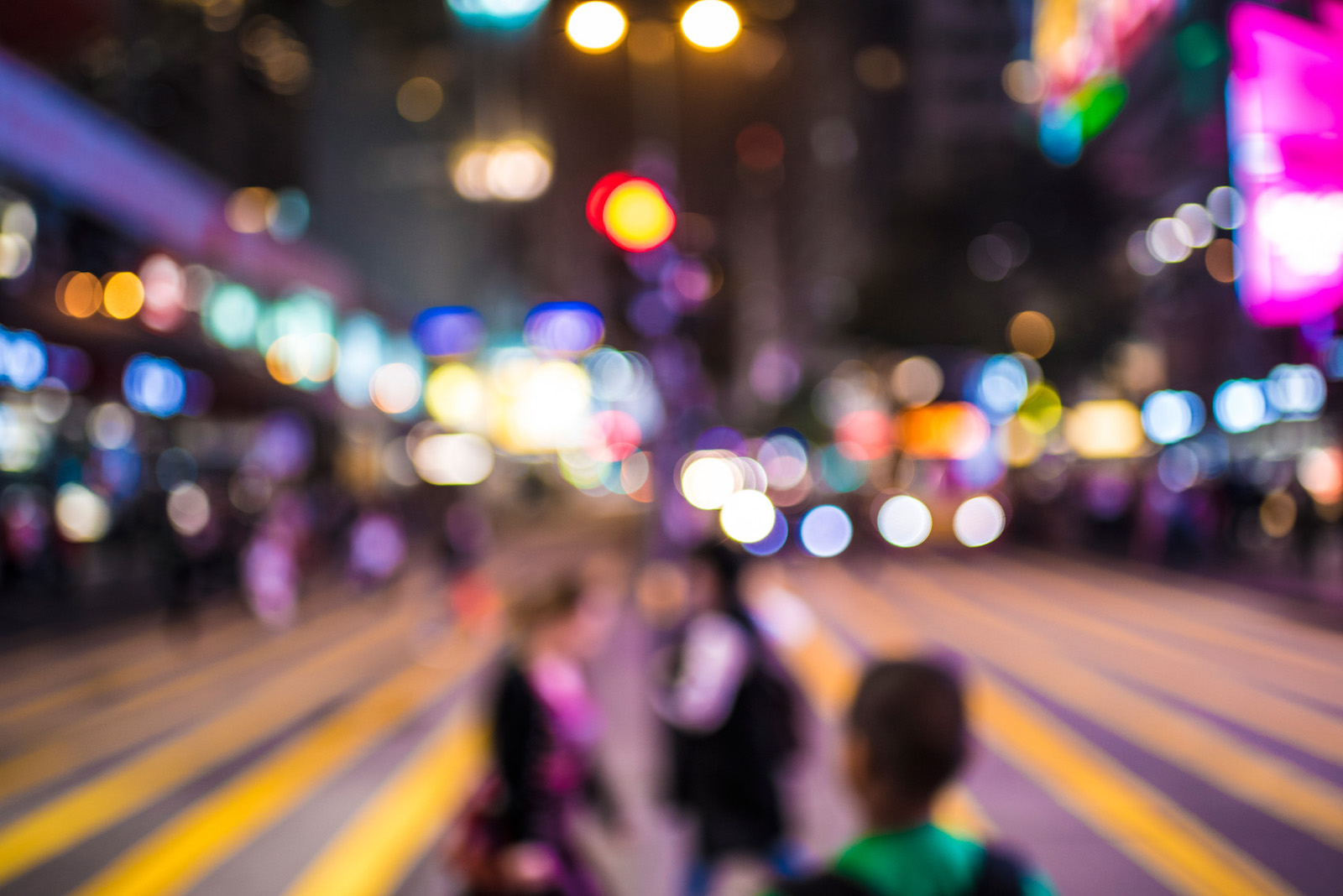 Siena had been one of my supervisors (the nice one) at the English institute I'd resigned from just two days before I embarked on my tour of China with Dora and Rick. We'd hoped to reconnect much sooner, but the dramatic turns both our lives took—I became a travel blogger and Siena became a wife and mother—allowed six years to pass like grains of sand through an hourglass.
"How has your time in Hong Kong been thus far?" She grabbed a steamed shrimp dumpling with her chopsticks.
"A fucking hot mess," I dipped a potsticker into the ramekin of soy sauce and vinegar I'd mixed up. "After staying up past midnight and waking up at dawn for a sunrise that didn't happen, I decided to power through my jet lag by strolling through Chi Lin Nunnery and Nan Lian Garden."
"The two most tranquil places in Hong Kong," she chuckled. "Nice."
We spent the rest of our dim sum lunch reminiscing about our shared past, albeit a highly embellished version of it. Butterflies, after all, cannot allow themselves to be weighed down by memories of life inside the chrysalis.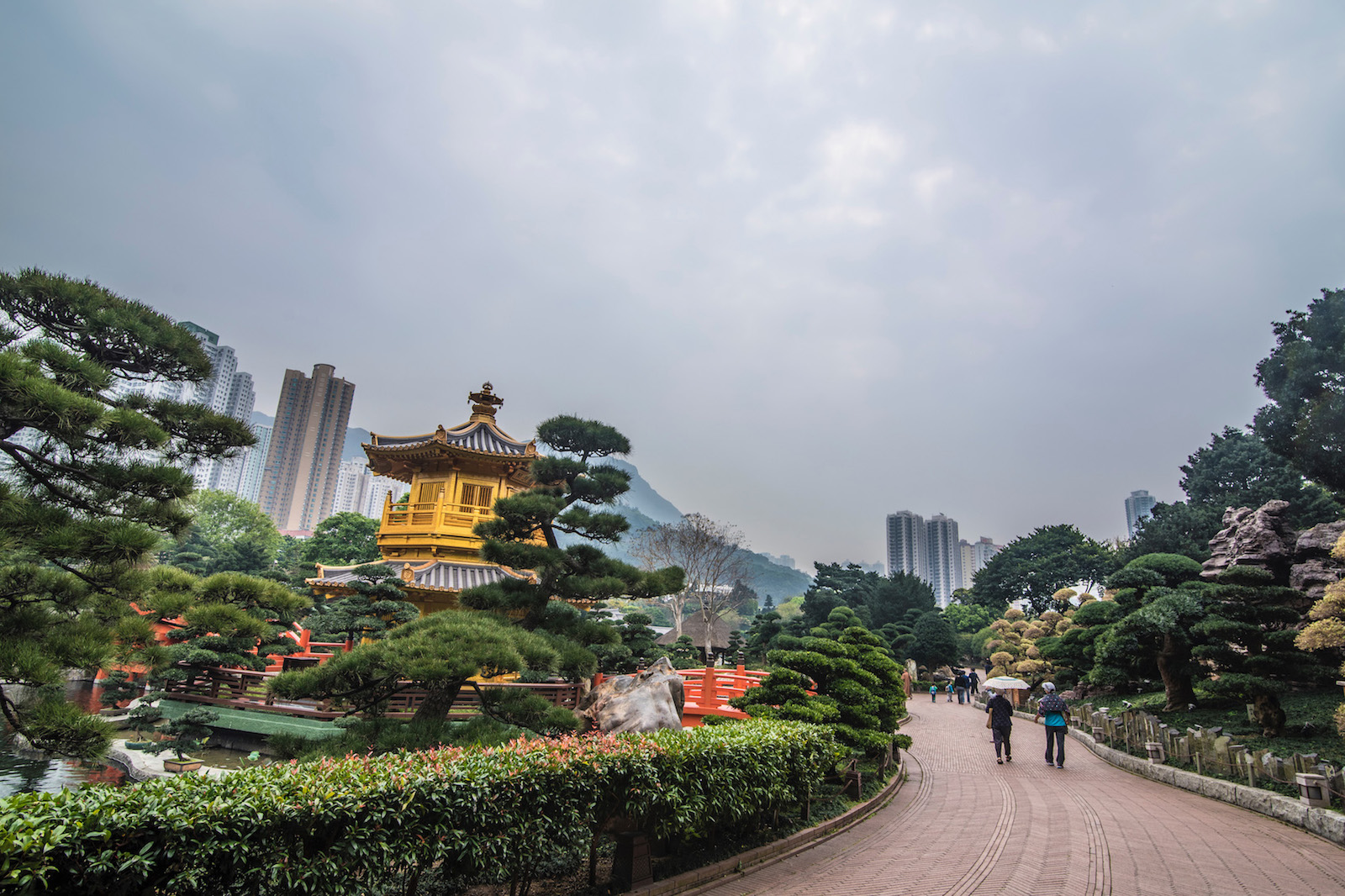 The Yick Fat building, located in Quarry Bay near Tai Koo MTR station, is the closest thing to a human beehive I think I've ever seen. As I stood across the street from it the next morning, I attempted several times to count the number of windows dotting its façade like honeycombs, but never made it to the end of even a single row.
Just then, someone tapped me on the shoulder.
"You should go inside," he pointed. "It's really cool."
I smiled. "You know, that's a really good suggestion."
Of course, that had been my plan all along. Both Yick Fat and Lak Tai Tsuen, in nearby Tin Hau, were on my list of places to explore that day. Incidentally, both were public housing tenements, although the local man's encouragement had quelled my one remaining reservation about photographing such places—that thousands of people make their homes there—in one fell swoop.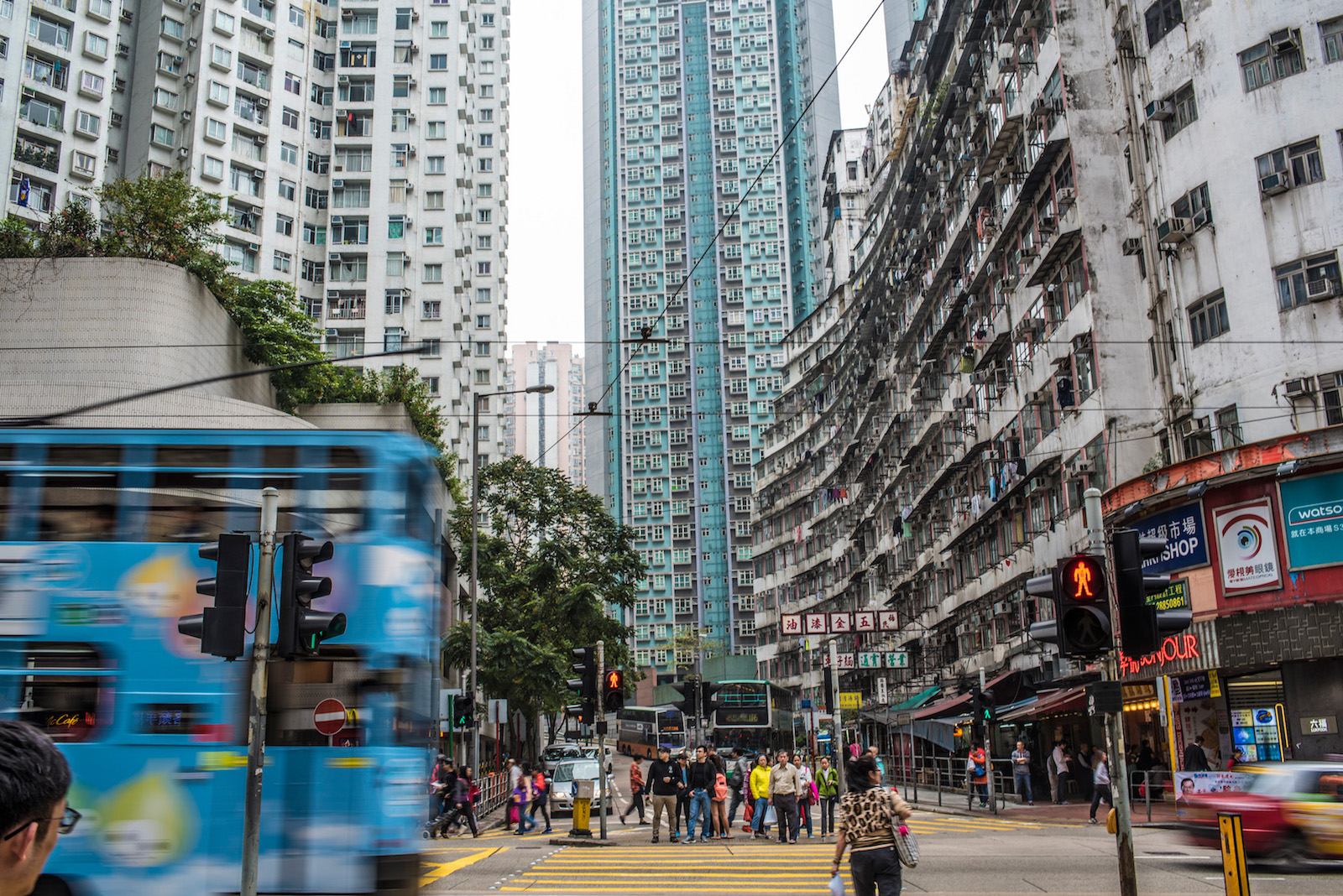 My second visit to Hong Kong has been decidedly more intentional than my first, although this hasn't always manifested as you might expect. Case in point: My afternoon at Po Lin Monastery on Lantau Island.
As I stood outside the Hall of 10,000 Buddhas, I noticed the majority of Asian tourists circumventing the "No Photos" sign displayed just inside the temple with a convenient hack: Standing just outside. I followed suit, but nonetheless drew the ire of one fellow visitor.
"That's really disrespectful," the European tourist, who sounded German and appeared to be no older than 20, scolded me. "You should delete that picture."
I rolled my eyes. "And you should mind your own damn business."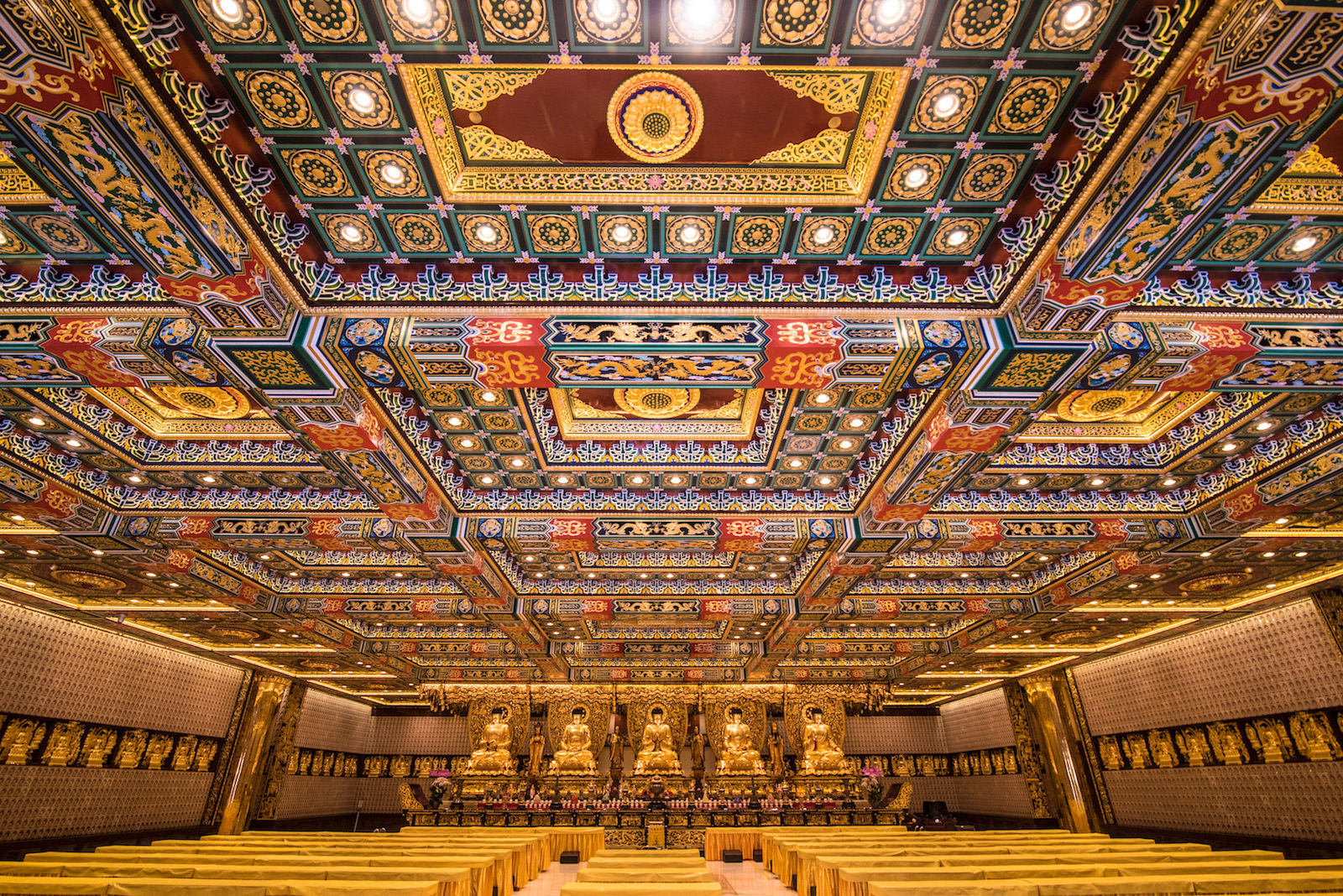 He proceeded to lecture me about morality and cultural sensitivity, all the while oblivious to the dozens of non-Caucasian people doing exactly the same thing I was doing. I briefly considered telling him to fuck off—or, at the very least, to remind him how ironic his bit about "respect" was, given that he had his back to the Buddha—but instead packed up my camera and conceded his point to him.
"I guess you're just a better person than me."
"Obviously," he shook his head self-righteously, and sauntered off as if he'd saved Palmyra from destruction by ISIS.
Poor kid, I thought. He travels the world with a little of Daddy's money, and all of a sudden he thinks he's Gandhi.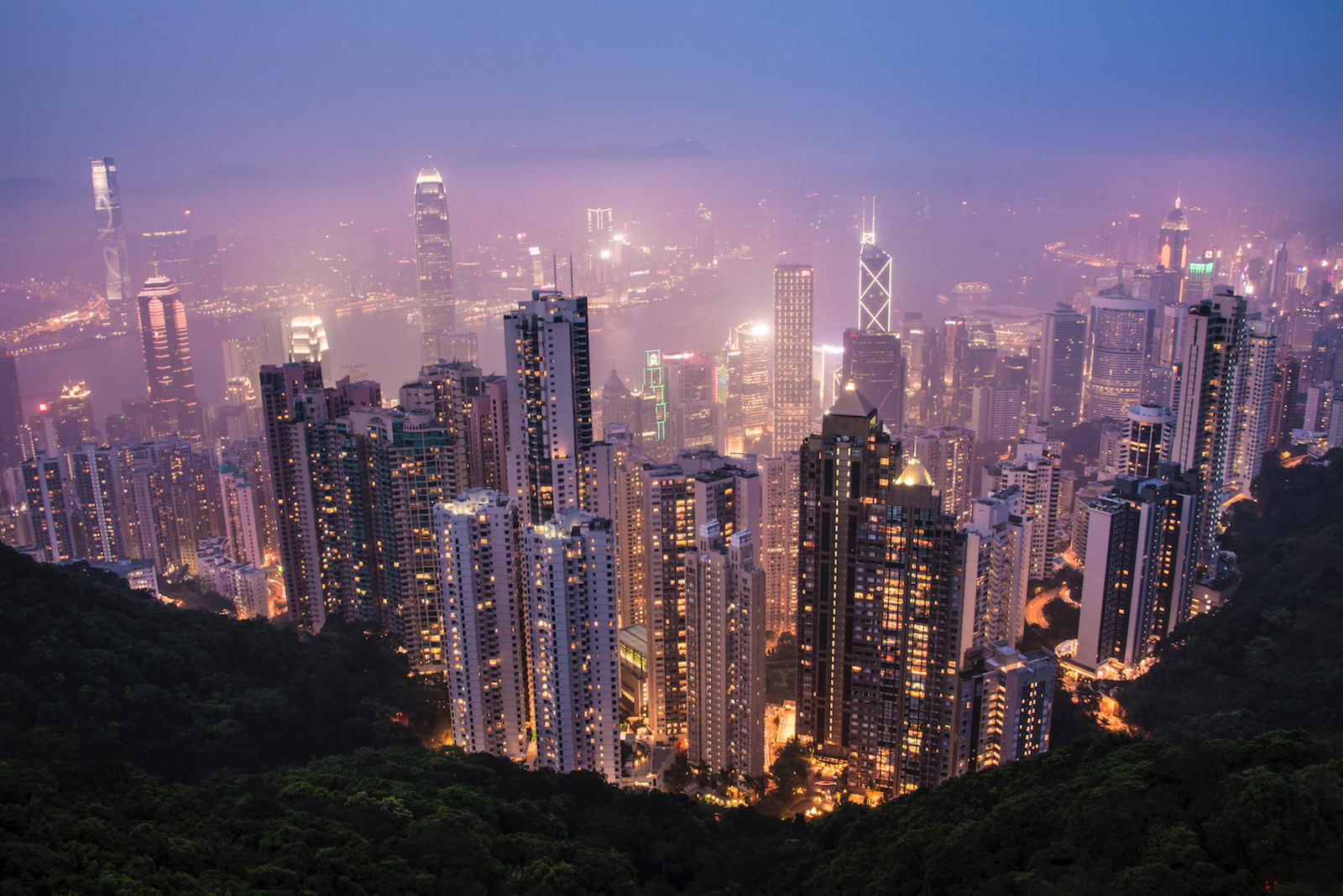 On my last night in Hong Kong, I met Siena for drinks on the charming terrace of an un-noteworthy bar in Hong Kong's Mid-Levels. It was only 9 p.m., but both of us were exhausted: Me from my marathon weekend in the city, Siena from having two small children.
She raised her drink. "To drinking in our 30s."
"Here, here!" I said and clinked my glass against hers.
Just then, an iconic red taxi parked in front of us, and out came a conga line of barely-legals who each appeared to be from a different continent. Hong Kong's international flavor is generally my favorite aspect of the city, although this particular meeting of the United Nations turned its nose up as it brushed past us.
"Imagine how lame they'll be when they're our age," I giggled.
"Indeed," she sipped her mojito. "But then, the 'popular' people always do peak early. It's comeuppance."
"I'm sorry," I set down my wine. "What word did you just use?"
"Comeuppance," she repeated. "You know, people getting what's coming to them."
I nodded. "I know the meaning. But I mean, what made you choose to use that word?"
"No particular reason," she replied. "Why?"
"Well, it's just that when I was planning my trip last week, it randomly popped into my head—I even wrote it down." I opened the note in my phone to show her. "But the funny thing is that I'd only seen the word in literature a couple times and had never actually heard it spoken until you said it a few seconds ago. Isn't that serendipitous?"
"Maybe this trip is your comeuppance?" She shrugged her shoulders. "Positive comeuppance, of course."