I had seen Chengdu as provincial ten years ago, having made my maiden voyage to the city after half a year living in cosmopolitan Shanghai. But this visit followed three days in the world's largest village, which made Chengdu seem a century (or two) in the future by comparison.
No matter your current mindset about China's panda city, or whether you're just curious about how many days Chengdu requires, here's how to make the most of your Chengdu itinerary.
Where to Stay in Chengdu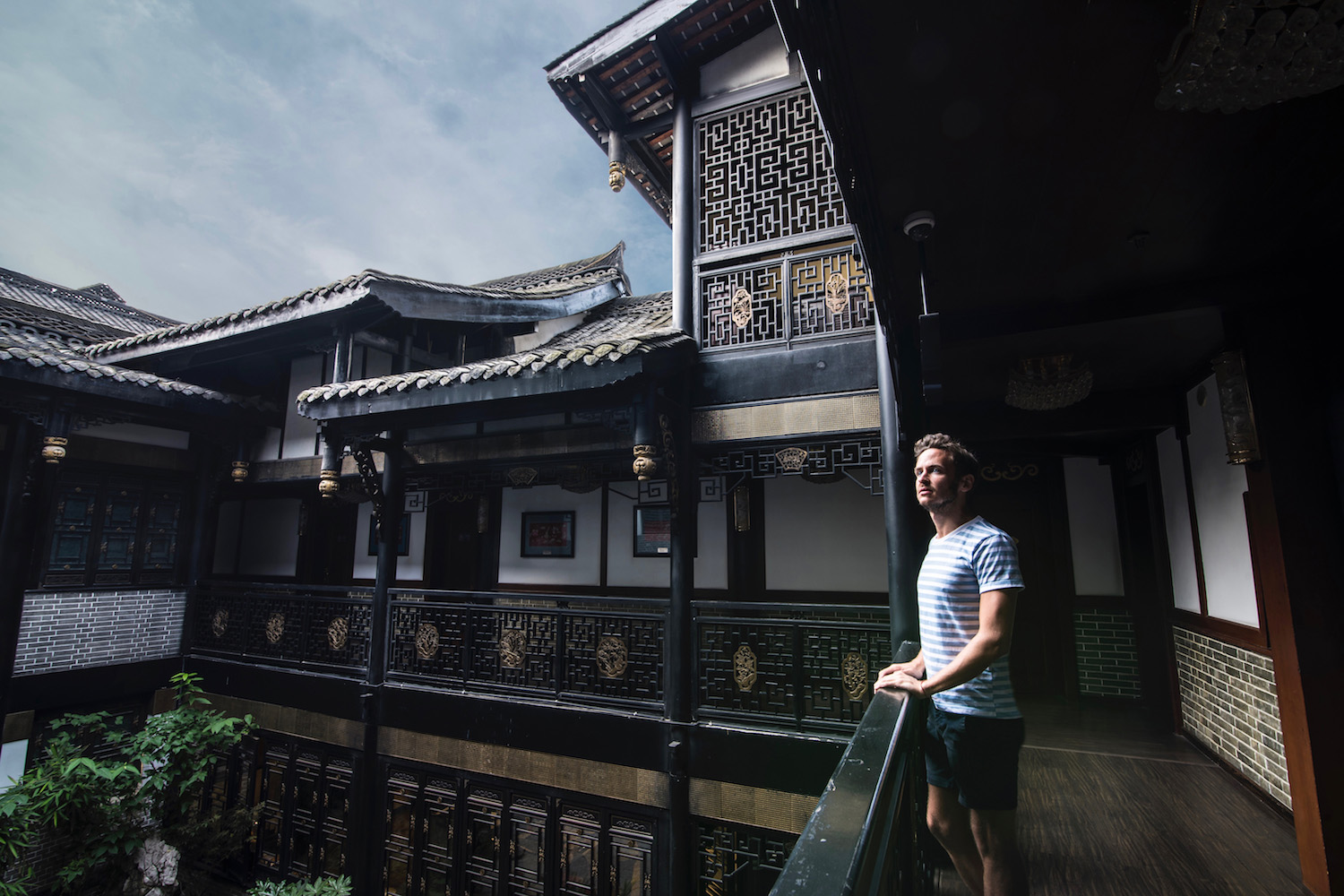 The Chinese characters outside my room at Chengdu's Buddha Zen Hotel translated to "Tolerance," but there was nothing unsavory to tolerate after I entered. A boutique property inside a historical building just a stone's throw from Wenshu Monastery, Buddha Zen is exactly the type of place I like to stay when I travel. And it's precisely the type of China lodging I've been (unsuccessfully) seeking since I stopped staying in hostels half a decade ago.
What to Do During Your Chengdu Itinerary
Day One: Destruction and Restorations
The impetus for my first trip to Chengdu was an Australian named Dan, whom I'd met in Texas the previous year just weeks before moving to Shanghai, and who was obsessed with Sichuan cuisine. In addition to wanting to gorge at the incredible (and obscene) Yu's Family Kitchen, Dan's si chuan cai goals included trying the noodles that bore his name—Dan Dan Mian. So, I began my first of three days in Chengdu by heading to the place where we enjoyed them together.
But not eating there: I arrived to find the shop reduced to a pile of rubble. That was sort of bad news, but the good news is that it forced me to find Dan Dan Noodles the way I usually find all my meals: By walking around until I found the most crowded stall cheffed by the fattest person on the block.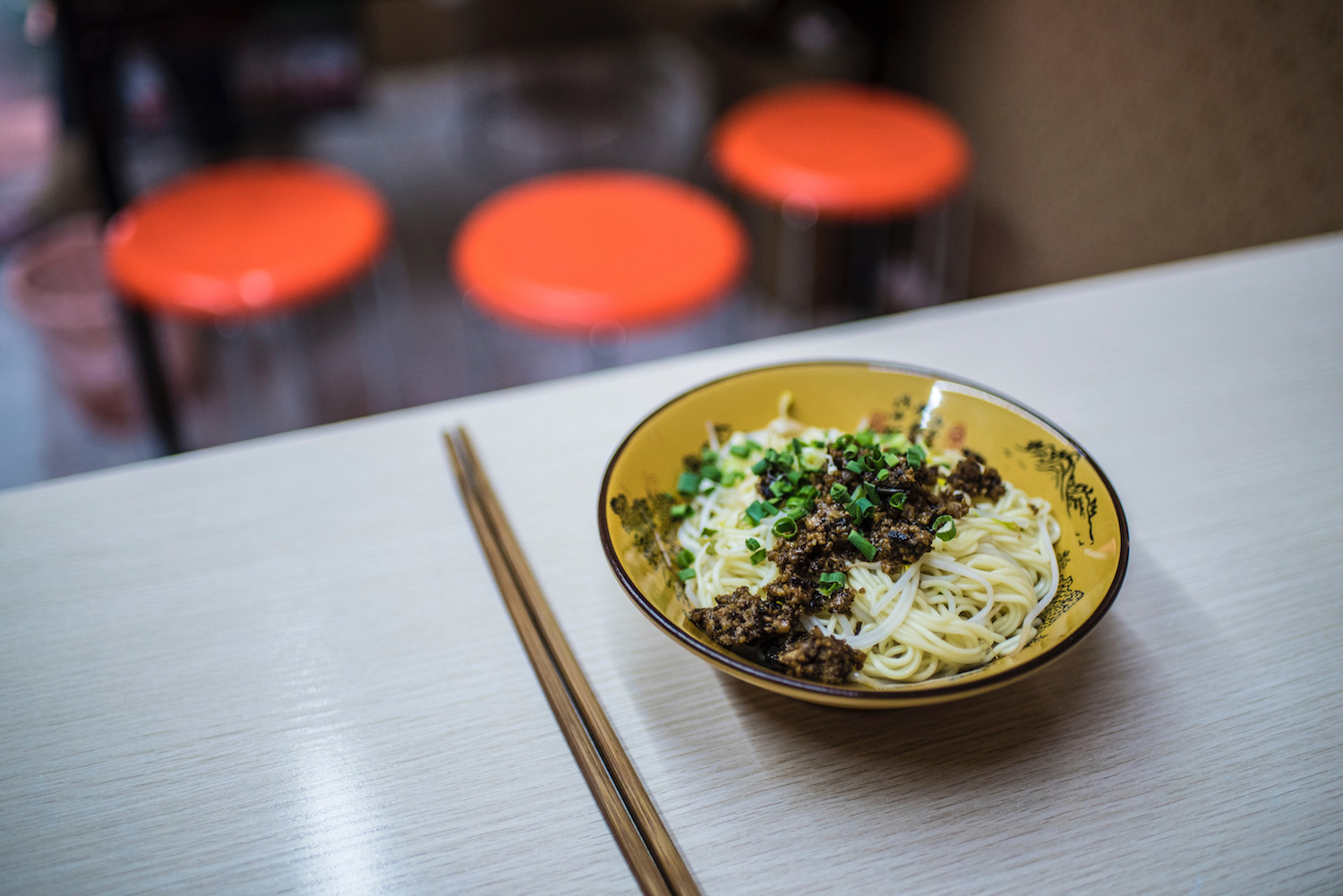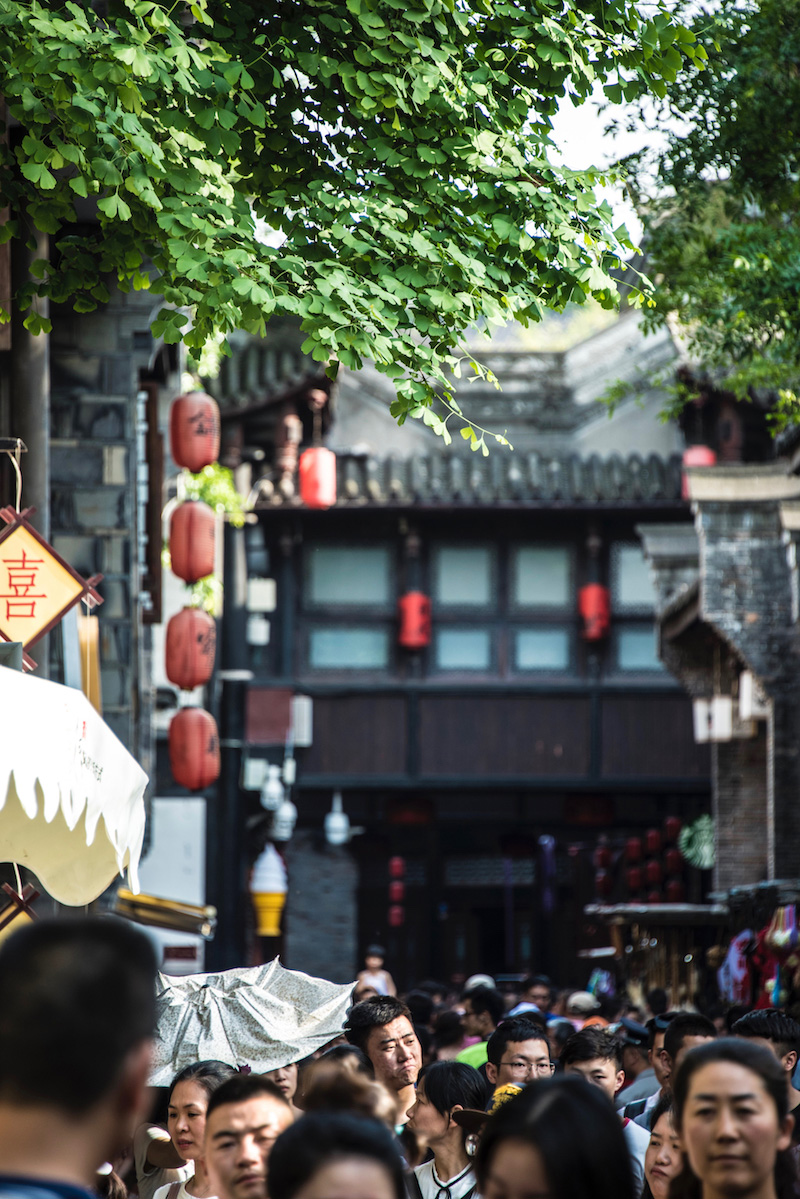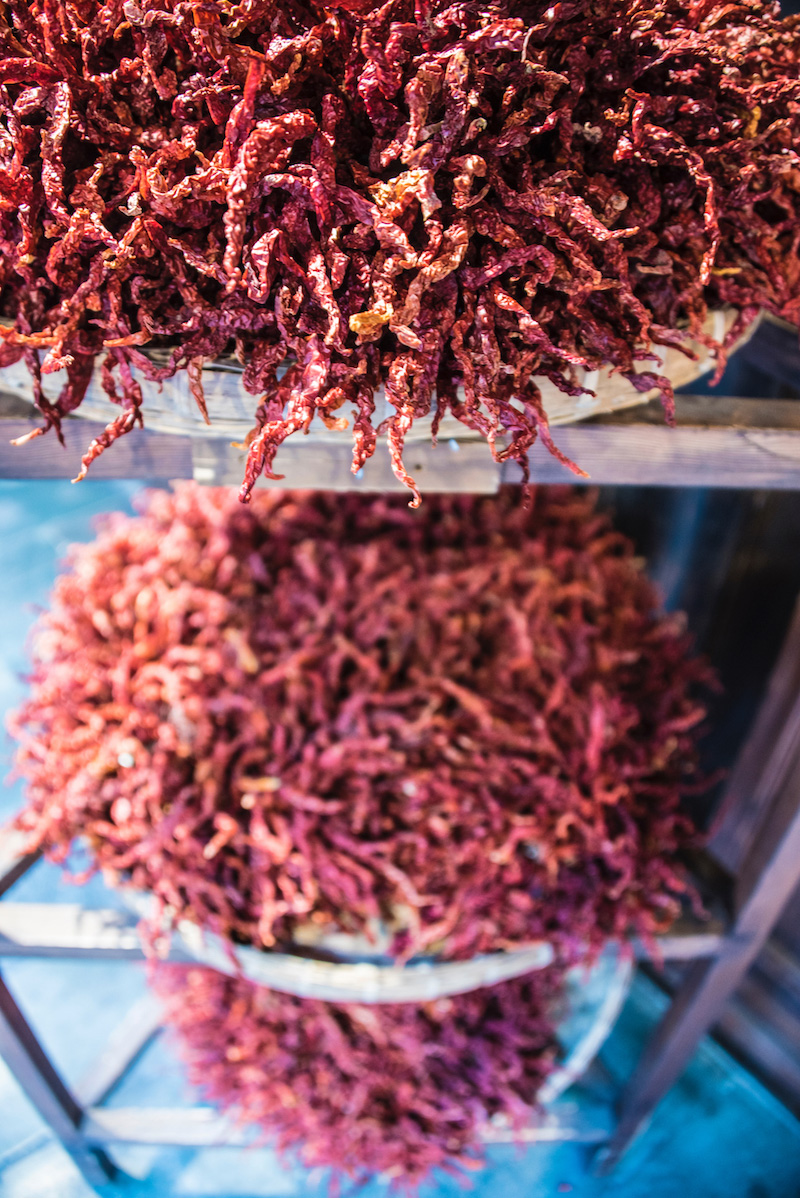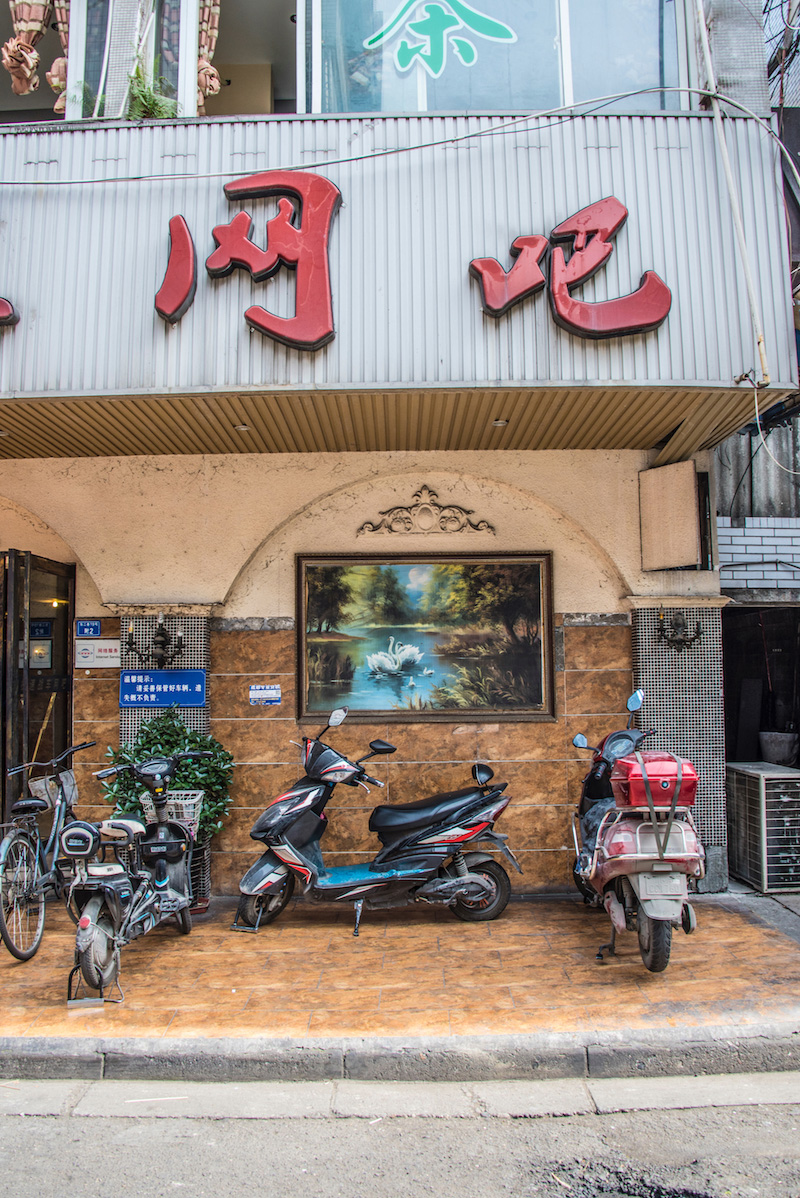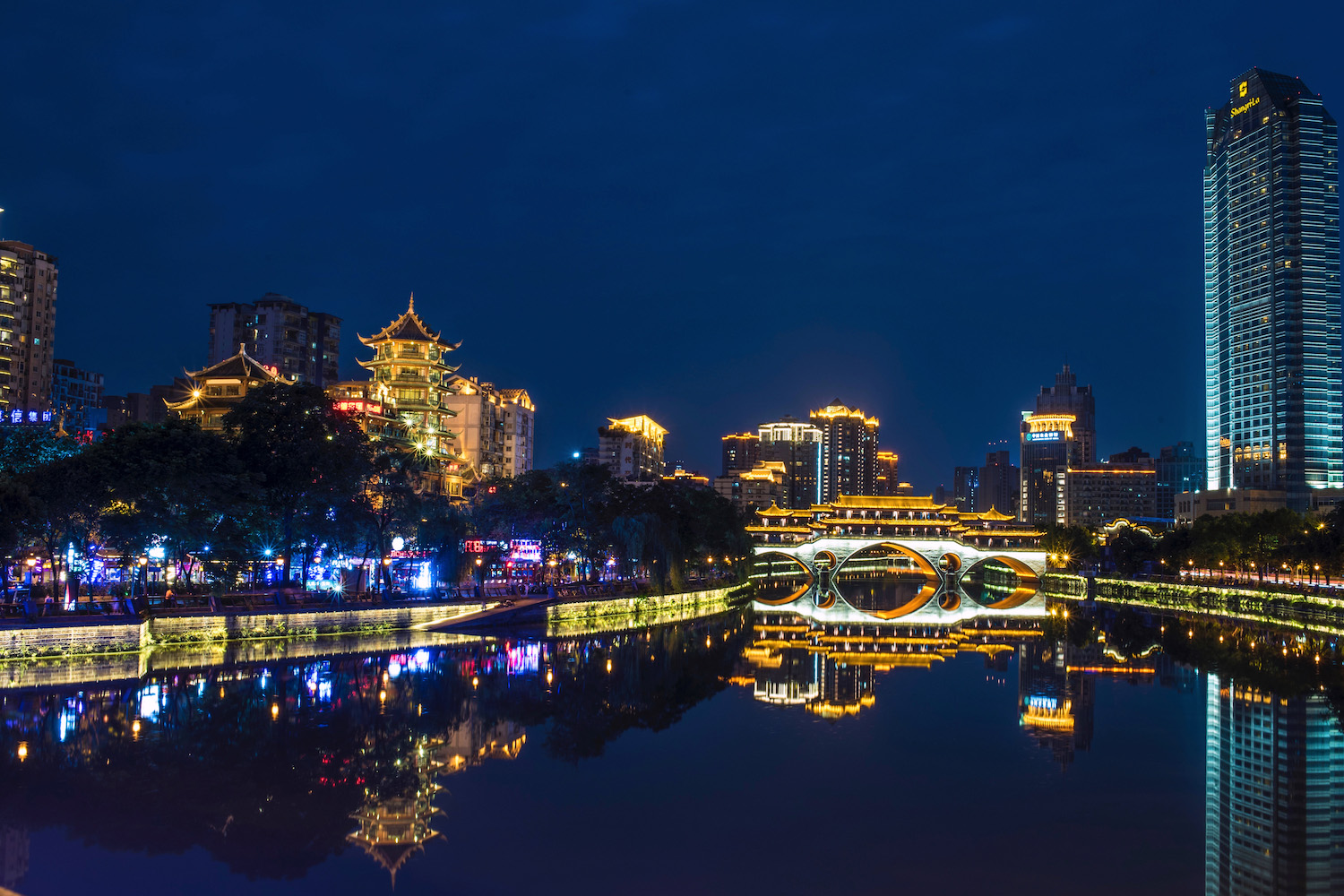 My belly full and the sun beginning its descent toward the horizon, I cabbed it down gingko-lined Renmin Road toward Jinli Street, a charming historical district I knew would be more tourist-filled than I remembered it, both on account of it being a weekend and due to the higher international profile Chengdu enjoys these days.
That I accepted this fact in advance allowed me to focus on other things when I arrived, such as how ubiquitous gingko trees are in the city. Or how glad I was that the reflection of wishing bags colored my cheeks red when a handsome Sichuanese rower walked past me underneath them
My evening ended on an even gayer note: As I waited for the sun to set behind Anshun Bridge, which illuminates alongside its adjacent pagoda at the first sign of darkness in the sky, I played confidante to a half-drunk Albertan who confessed to me his desire to sleep with a ladyboy. I declined his offer to spend more time together that evening, but I did note how clean the air was (and how cool—I had the window down) on the way back to Buddha Zen, the Chengdu Radio and TV Tower glowing out the taxi window.
Day Two: Parks for Pandas and People
I departed bright and early my second of three days in Chengdu for the Chengdu Research Base of Giant Panda Breeding. It was my second visit to the base, which might seem redundant if you've been there—it's little more than watching lazy bears eat bamboo—but also makes sense, if you listened to the sad story of the panda: I don't know how long they're going to be around, so I want to appreciate them while I can.
Actually, that's melodramatic. Although my guide in 2010 had been bleak in his prognosis of pandas' future, nearly every individual I saw this time was born in the past seven years—what they're doing at the base is working. One thing that wasn't working, unfortunately, was the option to pay extra to hold a panda cub, which I now wish I hadn't been too broke to do before.
It was cold and rainy at the Panda Base, not unlike it had been when I was there previously, but by the time I arrived back in central Chengdu at the Sunken Plaza in Tianfu Square, the sun was shining.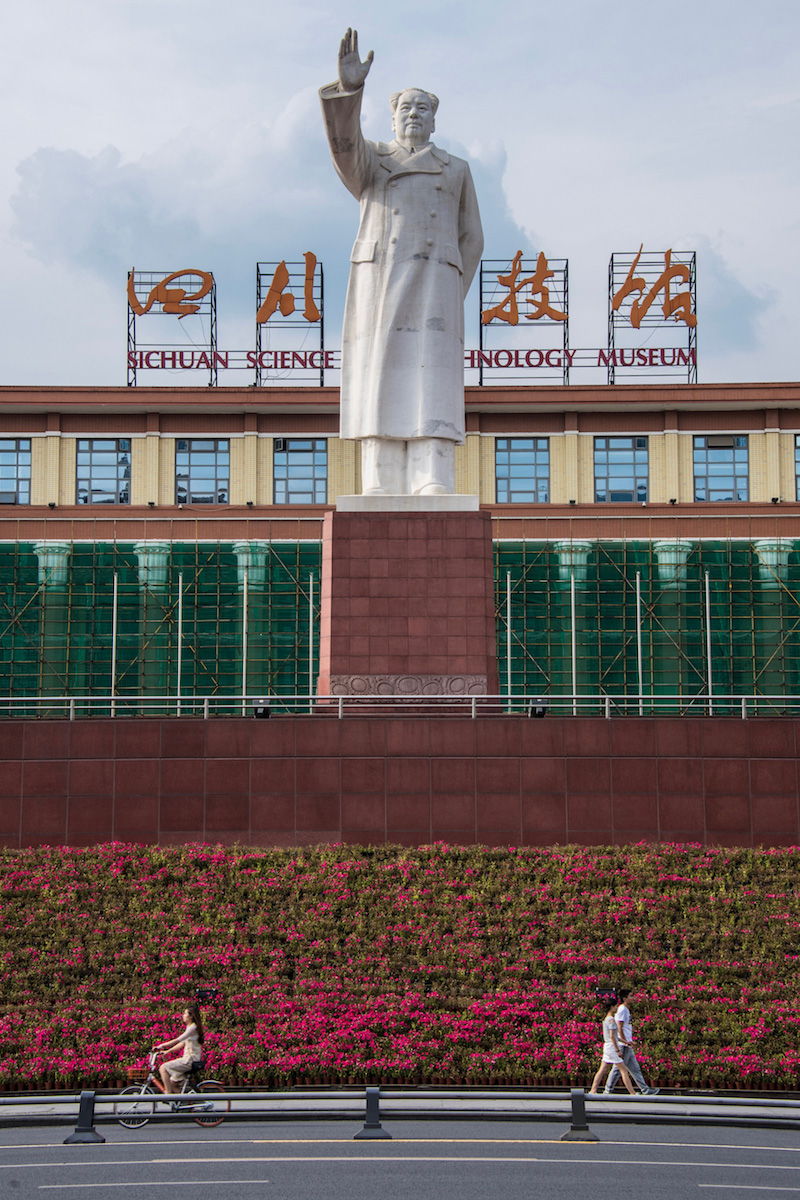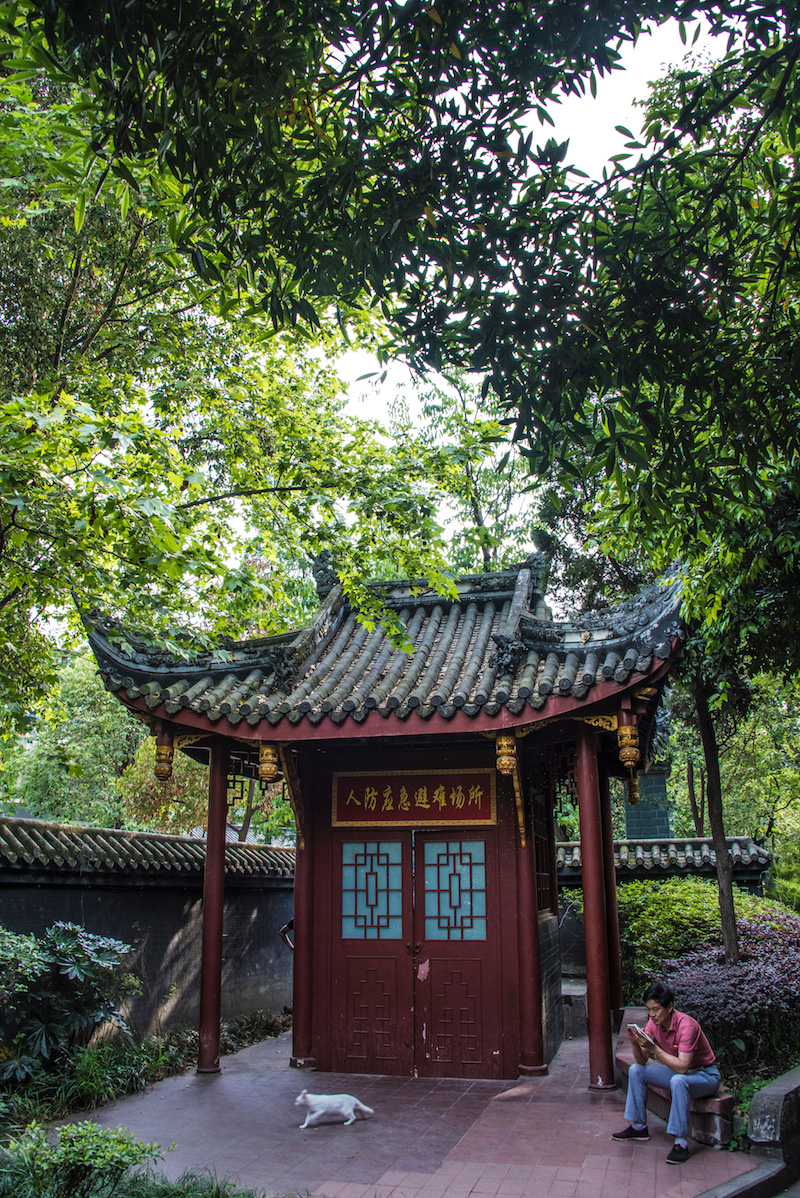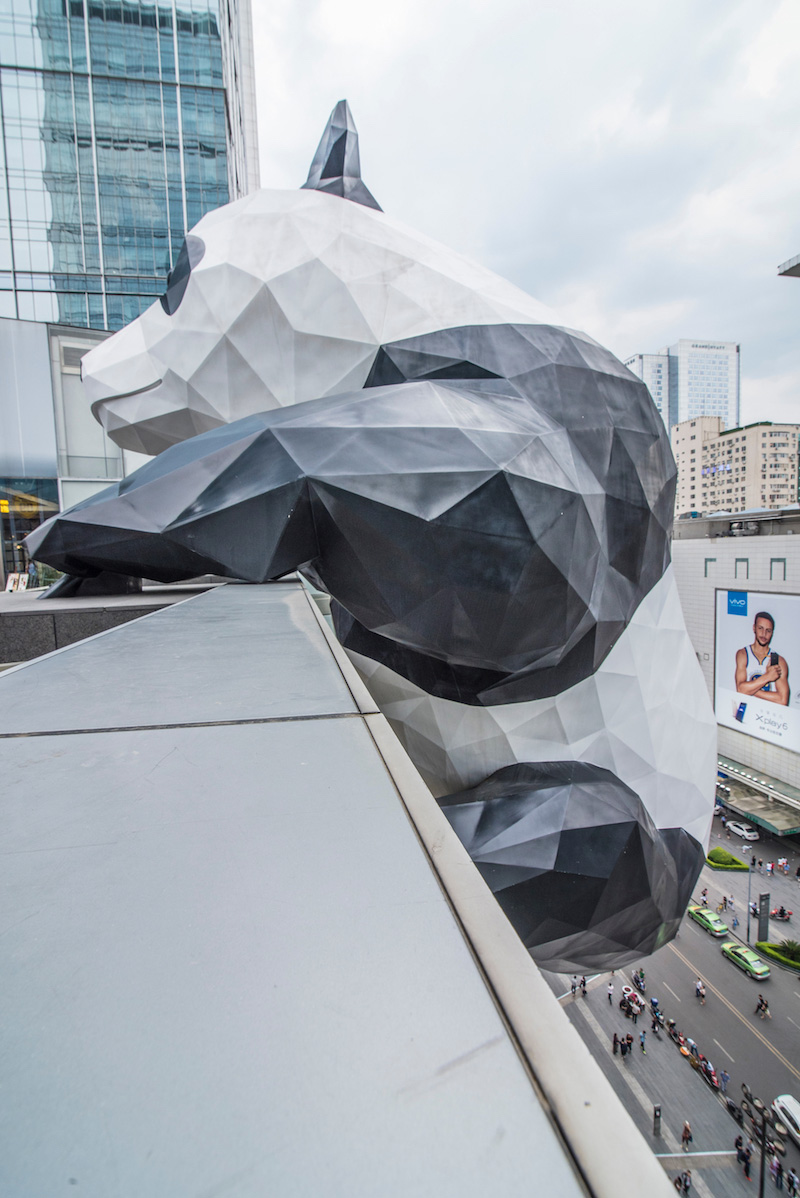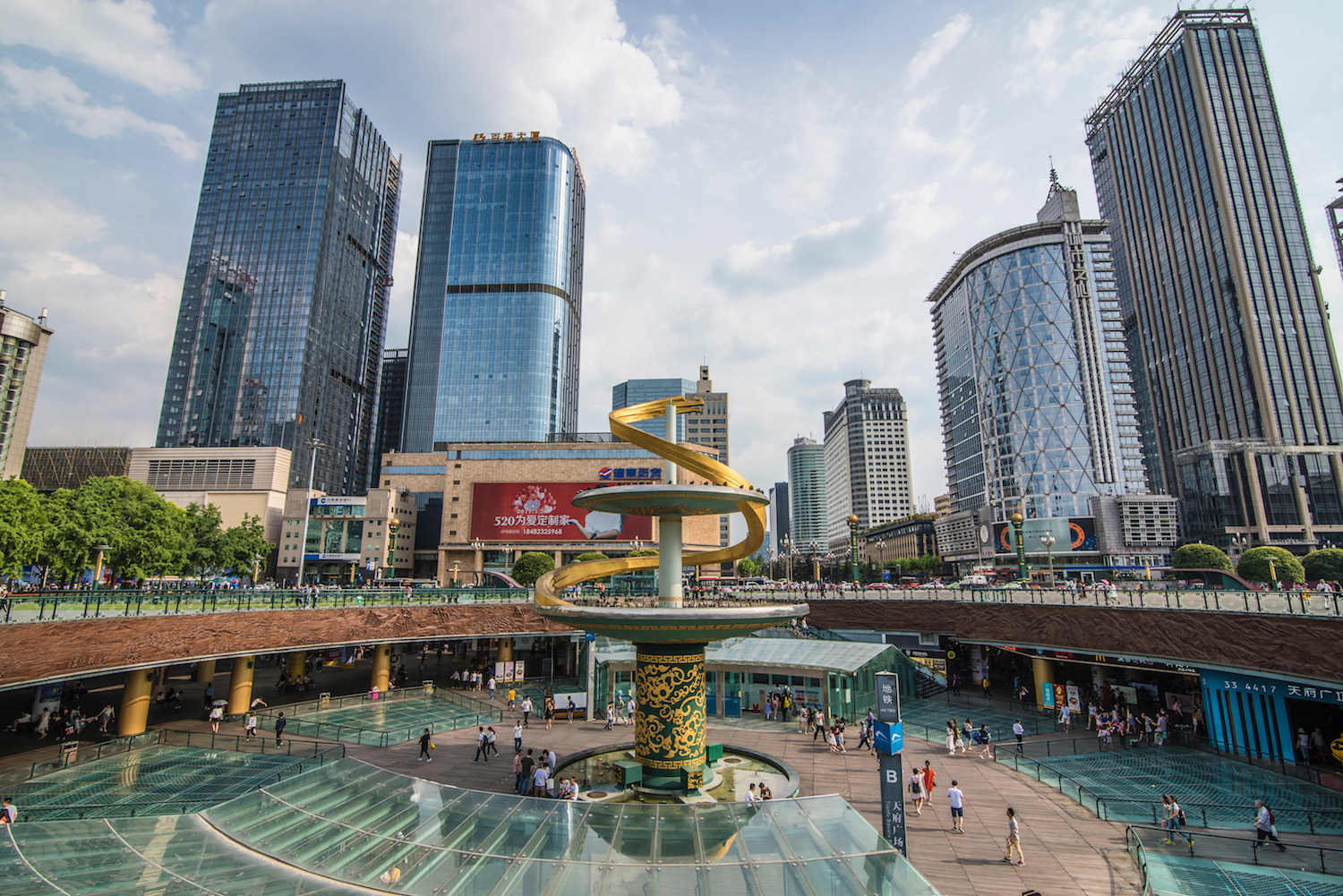 The sky wasn't quite blue—Chengdu is famous for its haze—but it nonetheless provided a good backdrop for dramatic photos of a Mao statue looming over a square that's now a monument to capitalism, even if I missed a shot with Tibetan monks walking in front of it.
To be sure, while many people characterize the center of Chengdu as being grey and soulless, at least one place in the heart of town exudes character: People's Park, which according to the placard in front of it dates back to the Qing Dynasty.
None of the "ancient" structures here are original—Chengdu was an important regional center of the Cultural Revolution—but you can nonetheless feel something in the air here, as lovers paint Chinese characters on the ground under a canopy of gingkos, grannies dance (sometimes with each other) and groups of friends play cards, smoke pipes and row boats, often at the same time.
Day Three: The True Meaning of Buddhism
This city feels like everything China shouldn't, I smiled wistfully as the breeze blew past me, hopping into a taxi—the sixth of six in Chengdu that took me where I asked without refusing to use the meter.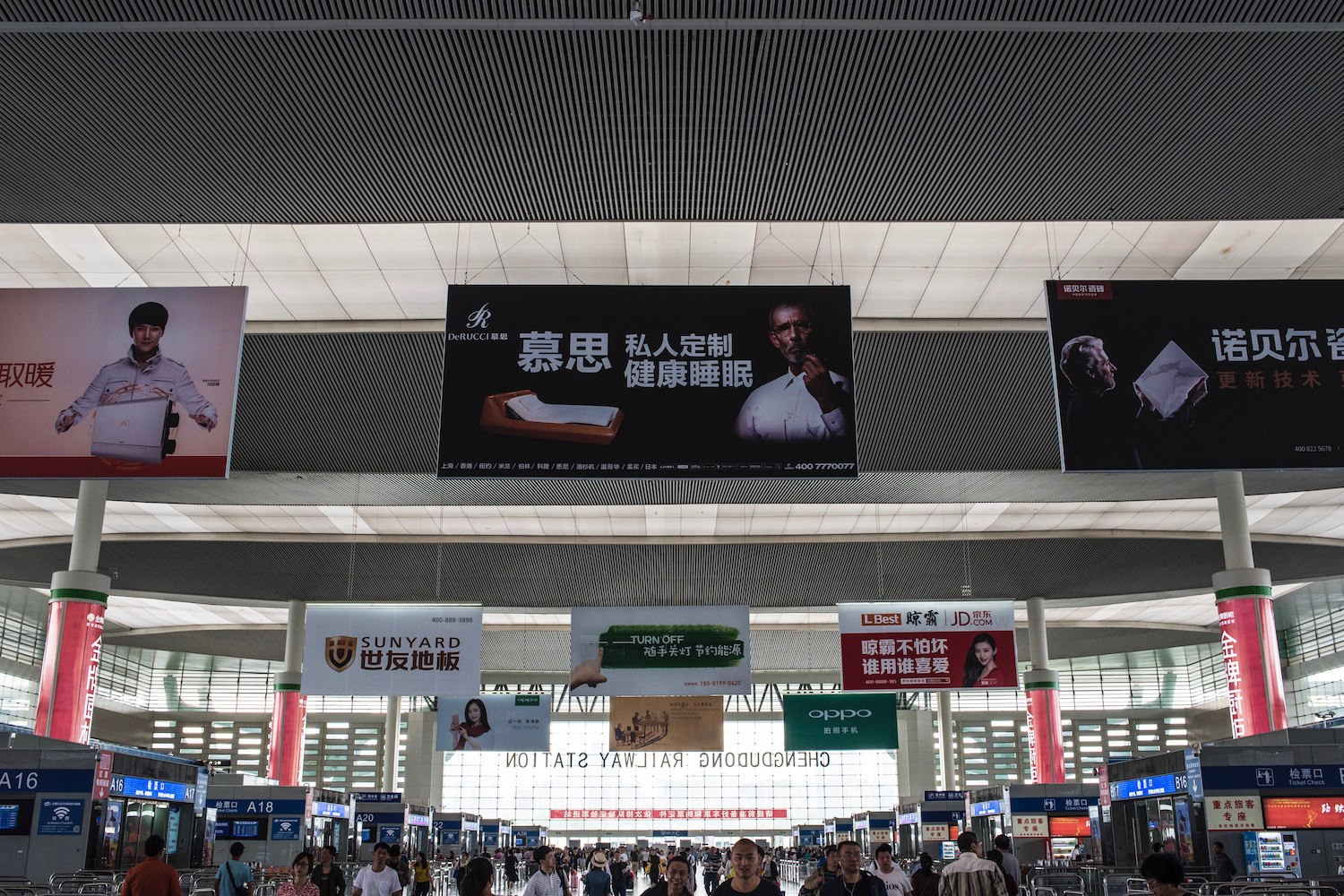 Unfortunately, Chengdu's chill doesn't reverberate outward into Sichuan province. I arrived in Leshan, home to a "Grand" Buddha (and many others), not only to find a "small city" so sprawling and grand in scale that it dwarfs, say, Raleigh-Durham or Portland, but two taxi drivers that flat-out refused to take me to the city's most popular tourists attraction.
Perhaps they were trying to warn me, I sighed as I arrived to the viewpoint overlooking the carved-in-rock Buddha, where no fewer than 500 people waited to descend the stairs to look up at the Buddha from the riverfront below. As a photographer, of course, the views from up high are better—and anyway, it would've been silly to fret: Isn't being able to breathe through bedlam the entire point of Buddhism?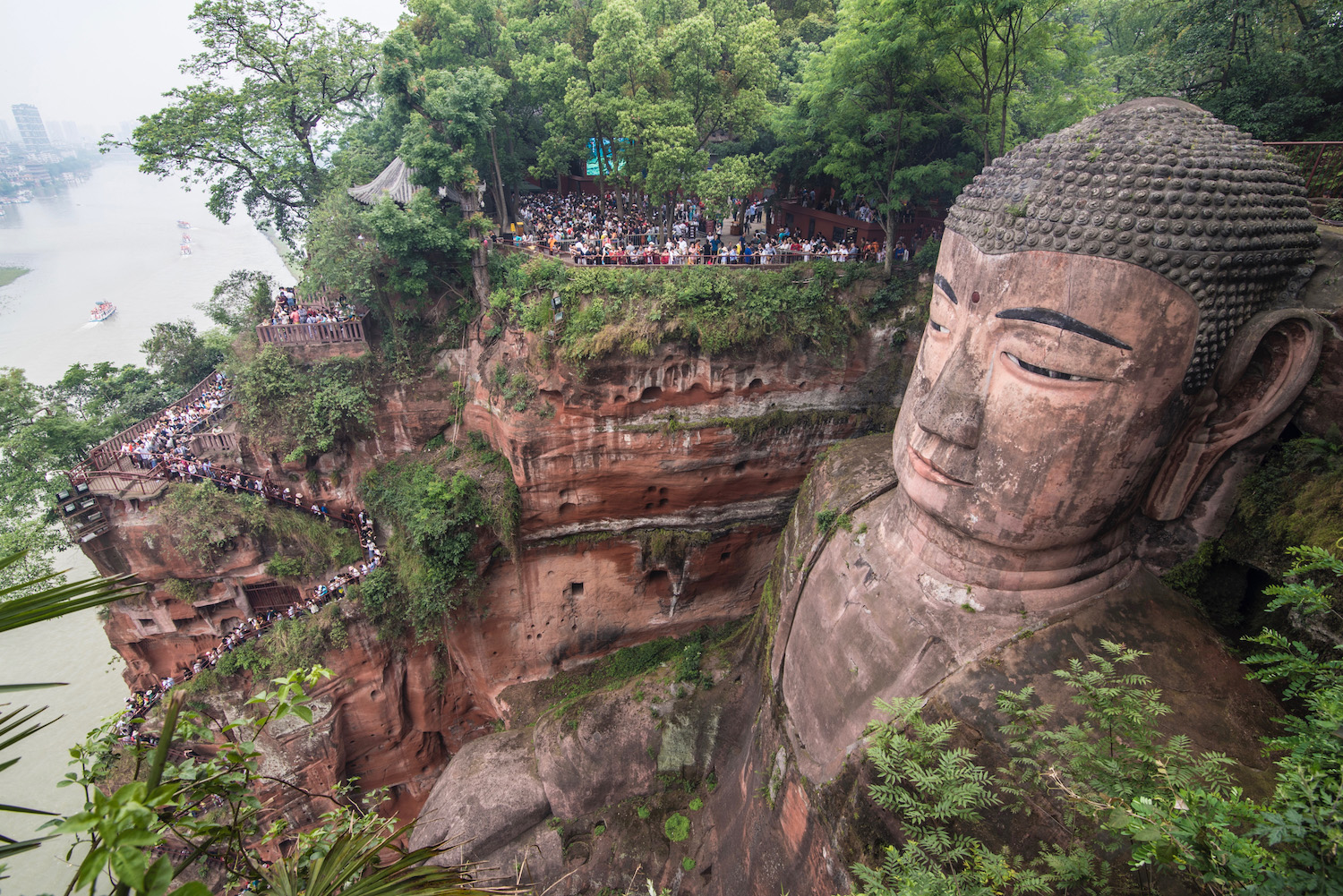 Back in Chengdu—my experience in Leshan made me decide not to continue on to Mt. Emei, which I'd also skipped back in 2010—I decided to keep my final night simple, dining once again on Dan Dan Noodles, then stopping at a fruit seller I'd previously passed up to buy some of his luscious-looking cherries.
How Many Days in Chengdu Do You Need?
I've more or less organized this post as 3 days in Chengdu, based both on my proclivity for itineraries of said length, as well as the fact that all my trips to the city so far have lasted about as long. However, it's easy to spend much longer in Chengdu (and possible to see the city in a shorter amount of time, if you absolutely must)—here's how, in just a few words.
When considering the bigger picture of Chengdu, how many days you spend there depends on two factors: What you plan to do in the city center; and how many day trips you want to take. For example, if you want to do everything in my Chengdu 3 day itinerary, plus do an entire day focused on eating and visit Dujiangyan Panda Base in addition to the main one, you could expand your trip to five days (or longer).
The Bottom Line
On paper, there are very few highlights within the city-proper of Chengdu—most visitors focus instead on the day trips I've detailed above during my Chengdu travel blog, such as the Panda Base, Leshan Grand Buddha and Mount Emei.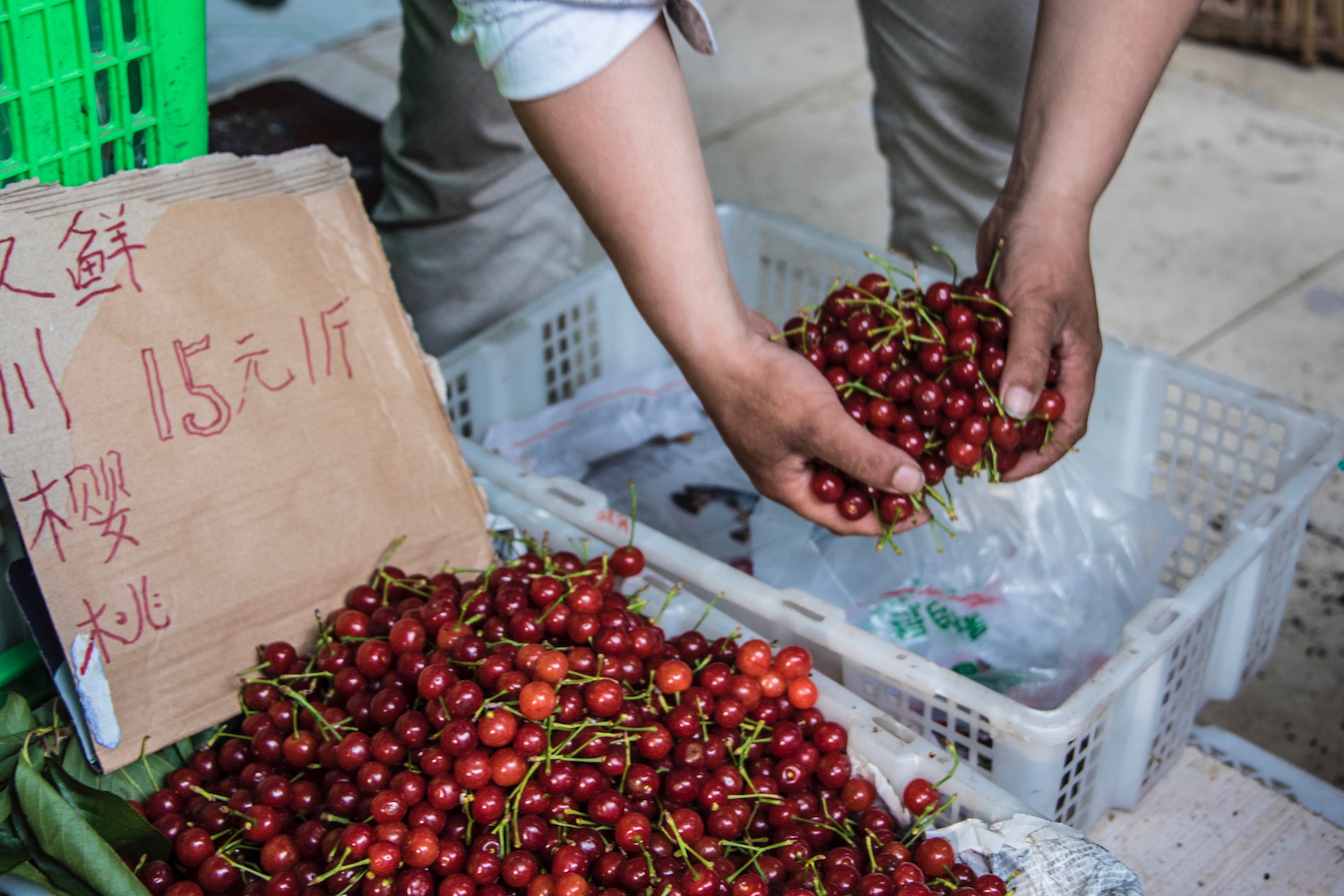 On the other hand, my favorite memories of my Chengdu itinerary are from right in the heart of it—gingko-lined boulevards, nameless noodle shops, quirky characters in public parks and vendors measuring fruit in the palms of their hands, instead of fixing their broken scales.